UNICEF Cautions Against Shutting School Systems Over COVID-19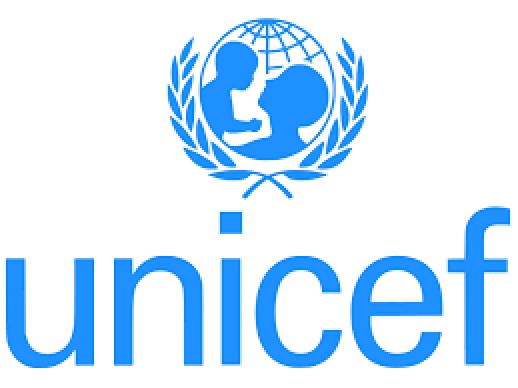 The UN children's agency (UNICEF) has cautioned countries fighting the Coronavirus against imposing nationwide or large-scale school closures, saying it is a wrong response that could compound the societal cost of the disease.

UNICEF Global Chief of Education, Robert Jenkins, said in a statement that 320 million children were locked out of school at the start of December.
"What we have learned about schooling during the time of COVID-19 is clear; the benefits of keeping schools open, far outweigh the costs of closing them, and nationwide closures of schools should be avoided at all costs," Jenkins said.
He said closing schools did not help in the fight against COVID-19 but simply removed a system that provided children with support, food and safety as well as learning.
The UNICEF top official said instead of shutting schools, governments should prioritise school reopening and make classrooms as safe as possible.
"Evidence shows that schools are not the main drivers of the pandemic. Yet, we are seeing an alarming trend whereby governments are once again closing down schools as a first recourse rather than a last resort.
"In some cases, this is being done nationwide, rather than community by community, and children are continuing to suffer the devastating impacts on their learning, mental and physical well-being and safety", Jenkins said.
He said November saw a 38 per cent jump in the number of children affected by school closures, after a big wave of re-openings the previous month.
"In spite of everything we have learned about COVID-19, the role of schools in community transmission, and the steps we can take to keep children safe at school, we are moving in the wrong direction – and doing so very quickly", he added.
Jenkins said reopening plans must include expanded access to education, including remote learning, and rebuilding education systems to withstand future crises.
He cited a recent study by UNICEF using data from 191 countries, published by an independent non-profit foundation, Insights for Education, which showed that no association between school status and COVID-19 infection rates in the community.
He explained that UNICEF, together with the UN Educational Agency (UNESCO), the Refugee Agency (UNHCR), the UN World Food Programme and the World Bank, had also published a Framework for Reopening of Schools.
Jenkins said the publication contained practical advice covering areas such as policy reform, financing requirements, safe operations and reaching the most marginalised children, who were the most likely to drop out of school altogether. (NAN)
Britain Summons Iran's Ambassador after Deadly Attack on Tanker
The Iranian ambassador to Britain was summoned to the Foreign Office in London on Monday, in response to a drone attack last week on an Israeli-linked commercial tanker in which a British national and a Romanian national were killed.

Britain, Romania, the United States, and Israel have all pointed their fingers at Iran for Thursday's attack by unmanned drones on the Mercer Street tanker as it transited near Oman. It was not carrying cargo at the time.
The tanker is operated by British-based Zodiac Maritime, whose chairperson is Israeli businessperson Eyal Ofer.
Israeli Prime Minister Naftali Bennett said at the weekend that Tehran had "intended to attack an Israeli target.
"
"The Iranian ambassador to the UK, Mohsen Baharvand, was summoned today to the Foreign, Commonwealth & Development Office by the minister for the Middle East, James Cleverly, in response to the unlawful attack committed on MV Mercer Street on July 29," a British Foreign Office statement read.
"Minister Cleverly reiterated that Iran must immediately cease actions that risk international peace and security, and reinforced that vessels must be allowed to navigate freely in accordance with international law."
Tehran has repeatedly denied any involvement and did so again on Monday following statements late on Sunday from the governments of Britain and the U.S. that blamed Iran.
"The insinuations by the British and U.S. foreign ministers are baseless and a political provocation that we condemn in the strongest terms," Iranian Foreign Ministry spokesperson Saeed Khatibzadeh said. (dpa/NAN)
7 Test positive for Coronavirus in China's Wuhan
Seven people tested positive to COVID-19 on Monday in Wuhan, capital of central China's Hubei Province, local authorities have said.
The seven people were identified as migrant workers at the Wuhan Economic & Technological Development Zone, according to the zone's headquarters on COVID-19 prevention and control.

One of the workers surnamed Tang, had waited at a train station in the city of Jingzhou, also in Hubei Province, where a tour group from Jiangsu Province was also waiting.
Members of the tour group had also tested positive.
The other six reported cases were close contacts of Tang, the headquarters said.
Wuhan, once hard-hit by the COVID-19 epidemic, had not reported locally transmitted cases for over a year. (Xinhua/NAN)
Nigeria Ready to Partner with EU to Improve COVID-19 Vaccine Supply – Envoy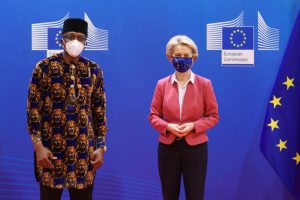 Mr. Obinna Onowu, who made the pledge when he presented his letter of credence to Ms Ursula von der Leyen, President of the European Commission in Brussels, also spoke of Nigeria's readiness to collaborate with the EU to strengthen the health system in the country.

This is contained in a statement on Sunday by the Nigerian mission in Brussels.
The statement further disclosed that the Nigerian envoy pledged to strengthen the country's bilateral and trade relations with the EU.
In the course of discussion with von der Leyen, the statement said, Onowu underscored Nigeria's readiness to work with global partners to find sustainable solutions to the country's health challenges.
The ambassador also stressed the need for collaboration in tackling Nigeria's security challenges and improving bilateral trade between the two partners.
The Nigerian envoy also holds con-current accreditation to Belgium and the Grand Duchy of Luxembourg. (NAN)