VP, Ex-Presidents, Govs. Others Bid Bayelsa Gov's Father Farewell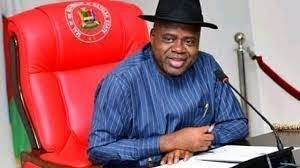 From Mike Tayese, Yenagoa
Scores of prominent Nigerian leaders, on Saturday, bid farewell to Pa Abraham Joseph Michael (AJM) Diri, father of the Bayelsa State Governor, Senator Douye Diri, at Sampou community in Kolokuma/Opokuma Local Government Area of the state.
The attendees included a cross-section of leaders, namely Vice President Yemi Osinbajo, and his wife, Dolapo, former Presidents, Chief Olusegun Obasanjo and Dr Goodluck Jonathan alongside his wife, Dame Patience, ex-Vice President Atiku Abubakar and National Chairman of the Peoples Democratic Party (PDP), Dr Iyorchia Ayu as well as the Labour Party presidential candidate, Mr Peter Obi.
State governors and governors-elect at the funeral service were Senator Ifeanyi Okowa, (Governors of Delta), Senator Ademola Adeleke (Osun), Godwin Obaseki (Edo) and wife, Betty, Udom Emmanuel (Akwa Ibom), Seyi Makinde (Oyo) and Darius Ishiaku (Taraba).
The governors-elect of Akwa Ibom, Plateau, Taraba and Niger states were also present.
Chief Obasanjo, in his goodwill message delivered by Vice President Osinbajo, described Pa Diri as an exemplary teacher, a Lay Reader, and community leader, who gave his children proper upbringing.
According to him, "we are here to celebrate the life and times of Pa Diri. The array of personalities here is an indication that Pa Diri brought up and nurtured the aspirations of so many children."
The former Nigerian leader noted that the late Diri's reward as a teacher came not just through his son, Senator Diri, but attracted so many notable Nigerians to Sampou to celebrate a humble teacher.
"He could not have imagined that an array of personalities would come here to honour him. According to the book of Proverbs 14:23, "in all labour, there is profit."
Former President Jonathan, in his remarks, said he was with the bereaved Diri family in appreciating Obasanjo, Osinbajo and all those who came to celebrate and honour the family and the people of the state.
He recalled that Pa Diri passed on a day that the present administration in the state was marking its third anniversary and prayed God to strengthen Diri and his family.
Also, former Vice President Atiku said: "There is a special relationship between me and the people of Bayelsa State. l am with you as a family and that is why l am physically here."
The PDP presidential candidate noted that he attended the funeral ceremonies of former governor of the state, Chief Diepreye Alamieyeseigha in Amassoma, former Governor Seriake Dickson's mother at Toru-Orua and that of Diri's father.
Responding, Senator Diri said he and his family as well as the entire state were humbled by the large turnout of high profile dignitaries in his community to bid his father farewell.
"We are indeed overwhelmed. There can be no love more than that. I would not have thought even in the wildest of my imaginations that there would be a large number of high profile Nigerians here to celebrate my father."
Diri, who described his father as a disciplinarian, noted that he impacted positively on all who crossed his path and they all shared his positive attributes.
Other dignitaries who graced the event were one-time Bayelsa military administrator, Navy Capt. Caleb Olubolade (rtd), wife of former governor, Mrs Margaret Alamieyeseigha, Managing Director and Country Chair of Shell Petroleum Development Company, Mr Osagie Okunbor, Interim Administrator, Presidential Amnesty Programme, Brig. Gen. Barry Ndiomu (retd), Senators Uche Ekwunife and Ben Murray-Bruce as well as the PDP governorship candidate in Kogi State, Senator Dino Melaye.
The Bayelsa Deputy Governor, Senator Lawrence Ewhrudjakpo, his wife, Beatrice, Speaker of the House of Assembly, Abraham Ingobere, other state and national lawmakers, the state Acting Chief Judge, Justice Matilda Ayemieye, president, Customary Court of Appeal, Justice Daniel Ayah, Justices of the state high court, commissioners and other top government functionaries, business mogul, High Chief Victor Egukawhore, captains of industry, traditional rulers as well as clerics among others.
FG Bans Underage Children from Participating in NCEE.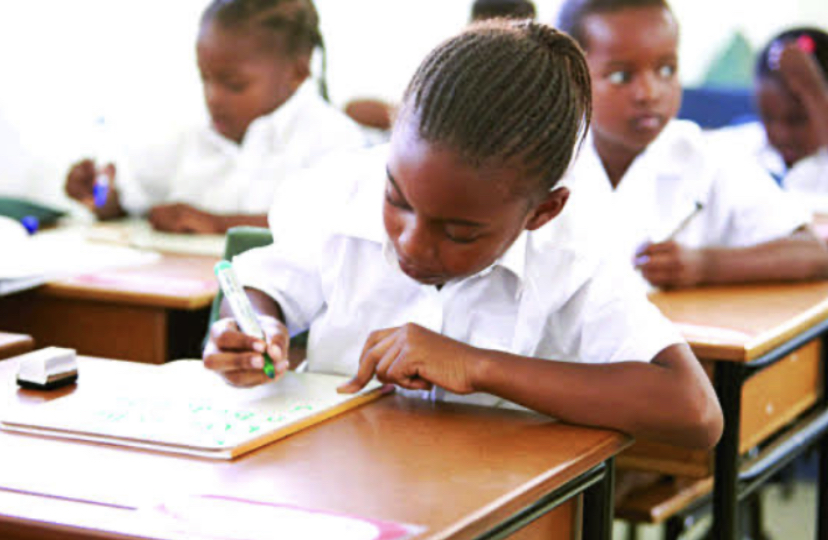 By Evelyn Terseer, Abuja
The Federal Government has banned underage children from participating in the National Common Entrance Examination for admission into the Unity Schools across the country.
Government has directed the National Examination Council (NECO) to put in place relevant measures to prevent the underage persons from registering for the examination, including making birth certificate compulsory as registration requirement.
Permanent Secretary, Federal Ministry of Education, Mr David Andrew Adejo, gave the directive on Saturday in Abuja while monitoring the conduct of the 2023 Common Entrance Examination into the 110 Federal Government Colleges across the Federation.
A total of 72,821 candidates sat for the examination on Saturday nationwide.
Adejo noted that to get into secondary, a candidate should be at least 12 years, adding that one could be eleven plus during the examination and by September, such a person would have attained the age of 12 years.
The Permanent Secretary after monitoring the exercise at the Federal Government Girls College, Bwari, and Government Day Secondary School, Bwari, said he was unhappy to see many underage person taking the examination.
He insisted that less than eleven years was unacceptable, disclosing that Airforce School, among others do not accept candidates less than twelve years for admission into their schools.
Adejo said: "This year, I have advice for parents and I beg you, take this advice to any single home you know. We are killing our children by allowing underage children to write the Common Entrance Examination.
"I saw children that I know that are not up to 10, and three of them accepted that they are nine years old. We are doing many things; one, we are teaching the children the wrong values. Education is not about passing exams. Education is teaching, learning and character formation
"I beg the parents, let these children do the exams when they should. We don't get value by pushing your child too far. Most of the times if a child starts too early, he or she will have problems later in life.
"Education is designed in such a way that at any particular stage in life, there are messages your brain can take and understand and be able to use. We are moving from education that is reliant on reading textbooks and passing exams.
"We are getting to a stage where education is what can you use your knowledge to do for the society. You put a small child to go through all the rigours, by the time he finishes secondary, getting to University becomes a problem. I had that experience with a friend. Till date that friend did not get into a University, simply because he was put into school earlier than age that he was supposed to be put into school.
"Let our children get to appropriate age before writing this exam and we are going to make sure NECO put in place appropriate checks. We didn't want to get to where we will say bring birth certificate but that is the stage we are going to now. In registering also upload the child's birth certificate, so that at our own end, we are able to cut some of these things," he said.
The Permanent Secretary also noted that the efforts of the Federal Government and other stakeholders in encouraging girls education is yielding fruit, saying the number of girls that registered for the Common Entrance Examination this year is 38,000 far above the previous years.
According to the Registrar of NECO, Professor Dantani Wushishi, the conduct of the examination was generally smooth and orderly, saying from the reports gotten from across the country, the examination went on hitch-free.
While confirming that 72,821 candidates registered for for the 2023 National Common Entrance Examination, Wushishi disclosed that Lagos State had the highest number of enrollment followed by FCT, while the State with lowest registration, Kebbi, has about 115 registered candidates.
He noted that the Council would put in place mechanism to check some of the noticeable gaps caused by upsurge in registration a day to the examination.
Abuja's UTC Complex Demolished for Urgent Upgrade, Security Measures – FCTA Explains
By Laide Akinboade, Abuja
In a significant move to propel small and medium-sized enterprises (SMEs) forward and tackle security challenges, the Federal Capital Territory Administration has taken the decision to demolish the renowned UTC Shopping Complex, the capital's largest graphics design and printing hub.
The complex, which had stood for over three decades, is set to undergo a complete reconstruction to meet global business standards.
Hassan Ogbole, Deputy Director of Monitoring and Inspection at the Department of Development Control, explained that the existing structures were deemed defective and required upgrading to align with international business norms.
While acknowledging the inconvenience caused to traders and occupants, Ogbole emphasized the necessity of creating a modernized facility capable of meeting global standards.
Strict enforcement notices were issued to the occupants well in advance, urging them to vacate the premises to facilitate the construction process. However, some occupants deliberately chose not to comply, hampering the authorities' efforts to proceed with the development plans.
"The condition of the complex has deteriorated significantly, rendering it unsuitable for habitation and business activities. We must make way for a new development," stated Ogbole, underlining the urgent need for reconstruction.
Addressing the security concerns in the area, Peter Olumiji, Secretary of Command and Control at the FCTA Department of Security, highlighted the importance of remodeling the complex. In addition to meeting global standards, the revamp aims to eliminate criminal activities, including the forging of official documents, that have been prevalent within the complex.
One of the traders, Samuel Onuchukwu, expressed concern about the temporary site provided by the developers, citing inadequate security measures for conducting business. Many traders are still in the process of removing their goods and property from the shops and offices, further complicating the situation.
Authorities are cognizant of the challenges faced by the occupants and assure them that adequate measures will be taken to ensure a smooth transition during the reconstruction process. The demolition of the UTC Shopping Complex marks a significant step towards fostering a thriving business environment and enhancing security in the area.
I Fear My Menstruation Might Be Mistaken for Sexual Indulgence – CYPF Member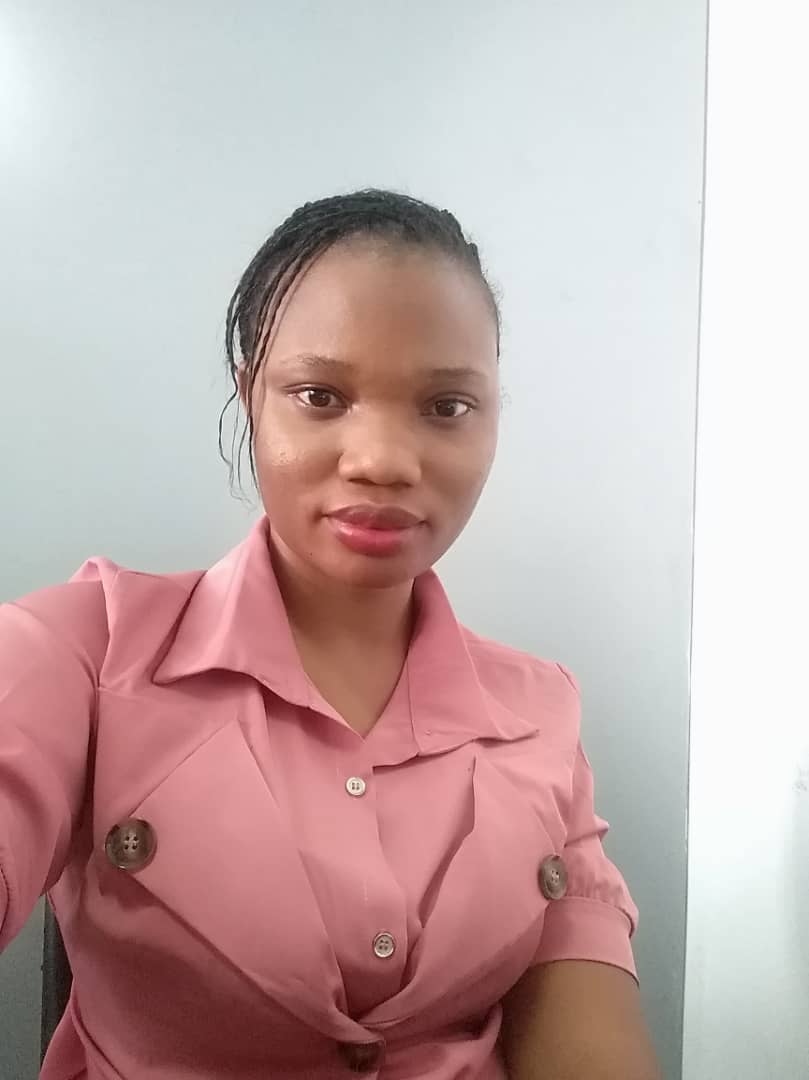 On this year's Menstrual Hygiene Day, centered around the theme "Making menstruation a normal fact of life by 2030," recent statistics from the United Nations bring attention to a concerning issue.
Despite the recognition of menstrual health as a basic human right, an estimated 500 million individuals continue to face obstacles in accessing menstrual products and adequate facilities to support their menstrual well-being.
The United Nations underscores the fact that limited resources, coupled with patterns of exclusion and shame, severely undermine human dignity.
Furthermore, gender inequality, extreme poverty, humanitarian crises, and harmful traditions further compound the challenges, amplifying the deprivation and stigma surrounding menstrual health.
In a recent interview with Prosper Okoye, the News Editor of DAILY ASSET, Fejiro Anibor, a member of the Child and Youth Protection Foundation (CYPF), discussed the importance of stakeholder collaboration to sustain and replicate CYPF's menstrual toolkit initiative, in order to achieve the menstrual target by 2030 and address traditional myths that restrict the freedom of Nigerian children in expressing their menstruation experiences.
DAILY ASSET: What does Menstrual Hygiene Day mean to you?
Fejiro Anibor: It is a day designated for discussing and celebrating the girl child while bringing attention to the unfortunate reality that, in this 21st century, there are still individuals who lack knowledge about menstruation. There are those who hold negative taboos surrounding menstruation, such as the belief that a woman is unclean during her period. This day serves as a reminder to recognize and support the women around us, as well as acknowledge the existence of individuals experiencing menstrual poverty, unable to afford sanitary pads during their menstrual cycles.
DAILY ASSET: What forms of menstrual poverty do you observe around you?
Fejiro: I notice that many girls and women living in urban areas like Abuja struggle to afford sanitary pads during their menstrual cycles. As a result, they resort to using rags, which is unhygienic. In some cases, women even sit on the sand during their period, causing the sand to absorb the blood. This situation hampers their productivity throughout the duration of their period. Additionally, there are some individuals who are unfamiliar with what a pad is.
DAILY ASSET: How long have you been on this mission, and has there been any improvement?
Fejiro: Hmmm, let's say almost half a decade. Being someone who has experienced menstrual poverty in the past, I put all I can into enlightening other girls around me because it doesn't only end with the inability to purchase a pad. I use myself as an example while talking to others. For instance, I am not ashamed to ask a guy to buy me a pad when I am on my period, and over time they become comfortable with it too. I also give out pads and encourage others to gift a pad to a girl around them. Overall, there has been remarkable progress, and the improvement of technology has greatly aided it.
DAILY ASSET: Would it be feasible to achieve the 2030 goal when the issue of menstrual hygiene is only discussed once a year?
Fejiro: No! We don't talk about it only on Menstrual Hygiene Day. Instead, Menstrual Hygiene Day, which falls on May 28th every year, is set aside for everyone to collectively lend their voice to the issue of menstrual hygiene. And mind you, talking about one thing all the time makes it a cliché and it loses its relevance. Take a look at the CYPF's menstrual kit bank initiative; it is meant to last throughout the year.
DAILY ASSET: But the menstrual kit bank is only in some schools!
Fejiro: Yes, the pad bank is a sustainable initiative, and it would be nice if other individuals and organizations could replicate it. Having a pad bank in every school, church, and public space is not a bad idea. If condoms can be given out for free in public places and kept in public toilets, why can't pads be given out as well?
DAILY ASSET: Okay, what could be the impediment for children not being able to open up when they are on their period?
Fejiro: It is mostly due to parental factors and how the child perceives society's opinion of menstruation. They may not want to feel embarrassed or judged. I'll share with you my first menstruation experience. I was around 10 years old when it started, and I didn't know anything about it because even my older sister hadn't started menstruating at that time. I simply woke up one morning and noticed that my underwear was stained with blood. I was scared to tell anyone because I thought my menstruation would be mistaken for me being involved in sexual activities. I would wear my underwear, and before I knew it, I would be soaked in blood. So I started wearing double underwear, yet I still ended up soaked and uncomfortable. This continued until one day when my mom accidentally came across one of my soiled underwear. She called me and asked, in a threatening manner, who the underwear belonged to. I almost denied it, but I couldn't because I knew she already knew it was mine. So I admitted it. Then she walked away. I overheard her telling my father that I had started menstruating, and after that, she showed no concern. I wasn't taught how to manage it or given a pad. I'd like to think that she forgot. I had to learn on my own how to use a pad after being gifted one by some people who came to our school a few months later.