WaterAid Launches 5-year Strategy to Improve Water, Sanitation Services for 17m Nigerians
WaterAid Nigeria on Tuesday formally launched its new five-year Country Programme Strategy, to improve access to basic water and sanitation services for 17 million Nigerians.
At the event in Abuja, the organisation's Country Director, Ms Evelyn Mere, said the strategy was crucial to ensure that everyone had access to clean water, decent toilets and good hygiene.
According to her, WaterAid is collaborating with multiple stakeholders in addressing the Water, Sanitation and Hygiene (WASH) challenges facing Nigerians, especially the poor and the vulnerable.
She said the organisation, at the global level, recently launched a 10-year strategy.
Mere said: "This is to see that by 2032, through its work in Nigeria and other parts of the world, 400 million more people are reached with sustainable, safe water, sanitation and hygiene.
"With a population of over 200 million, we plan to have Nigeria contribute substantially to those numbers.
"Secondly, this is to ensure increased annual financing for WASH in low-and middle-income countries to the tune of $15 billion.
"We have invited you today to launch a strategy that you are part of developing. In doing this, we are further urging you to join us as we commence the journey of implementation.
"You are indispensable co-travelers in our quest to reach 10,000,000 people directly through our interventions with basic WASH services and behaviours and influence improved basic WASH access for 17,000,000 more people".
Mere said WaterAid Nigeria was conscious of the rapidly changing context in the world and its peculiar dynamics, hence the need to respond to emerging issues and the changing landscape around WASH.
She added that the strategy laid out the blueprint for maximising emerging opportunities through systemic change and accelerating impact over the next five years.
The country director said the commitment was to ensure that women could improve their productivity and realise their rights to a good education and live free of the risk of gender-based violence.
This, she added, would also see that high rates of maternal and infant mortality due to poor WASH became a distant memory.
Minister of Water Resources, Alhaji Suleiman Adamu, said Nigeria was strategic country in the drive to achieve the global WASH targets under SDG 6.
Adamu said; "Nigeria's progress or otherwise in this regard will have great impact at the regional and global levels.
"Some of the most recent initiatives include the initiation of the development of a National WASH Policy for which a multi-stakeholder oversight committee has been inaugurated.
"The signing of Memoranda of Understanding for the take off of the SchoolWASH, HealthWASH and YouthWASH Programmes in collaboration with the relevant Ministries is also one step.
"These high-level initiatives clearly demonstrate the strong political will of the Federal Government in reversing the narrative on Nigeria's poor WASH indices and accelerating access to sustainable services."
He said President Muhammadu Buhari's administration had consistently ensured the implementation of policies and programmes designed to address identified sector gaps.
Adamu added: "This is to improve access to services and demonstrate Government's commitment and prioritisation of WASH."
Adamu, represented by the Permanent Secretary, Dr Didi Walson-Jack, said that the strategy would achieve universal, sustainable and safe access to influence change and strengthen WASH resilience to climate change.
The minister added that the administration was bequeathing these initiatives as a legacy to the next administration, with the hope that it would be sustained in order to move the WASH sector in Nigeria to the next level.
The News Agency of Nigeria reports that within the last 27 years, WaterAid Nigeria has been working to ensure that Nigerians have access to clean water, decent toilets, and good hygiene.
This was being done through Systems Strengthening, Partnerships and Empowering Citizens and stakeholders in addressing the WASH challenges facing Nigerians, especially the poor and vulnerable. (NAN)
Water Institute Sets Modalities for Bio-circular Economy

The International Water Management Institute (IWMI) has set up modalities for Nigeria to use solid waste from the agriculture, water, sanitation and energy sources for economic development.
Dr Boluwaji Onabolu, IWMI Lead Consultant, said this at the stakeholders engagement workshop on 'Assessment of the Investment Climate for Bio-Circular Economy in Nigeria'.
Bio-Circular Economy uses renewable biological resources from land and sea, such as crops, forests, fish, animals and micro-organisms, to produce food, health, materials, products, textiles and energy.
According to her, Nigeria has the potential to turn around its economic growth with huge investments and opportunities in the environment, sanitation, water, and agriculture sectors.
She said the rising global demand for water, food, and energy, in the context of a growing deficit and competing uses, reinforced the need for more investments in circular economy approaches.
She said the institute was assessing the investment climate for businesses so as to promote a circular economy in which nothing is put into waste.
She said investing in Resource Recovery and Reuse (RRR) businesses in Nigeria, was a potential pathway to sustainable economic development, saying the institute was convinced that stakeholders' participation would make a huge impact.
"We have learnt about studies that revealed that 183 million Nigerians do not have access to clean energy, so this is why IWMI has facilitated this workshop.
"We will have answers to some of the questions, why is it that these businesses like changing solid wastes into energy forms like biogas, and why is it that they are not able to sustain their growth?"
Prof. Olumuyiwa Jayeoba, President, Association of Deans of Agriculture in Nigeria, said many opportunities abound in the agriculture value chain.
Jayeoba said if Nigeria managed climate change and its impact well, it would have an advantage in the agricultural sector.
He said climate smart agriculture would sustainably increase productivity and income, and attainment of the National Food Security and Development Goals.
He said an effective approach in climate smart agriculture, would also strengthen the country's resilience to climate change and variability.
Also speaking, Dr Chimere Ohajinwa, noted that the impact of climate change in the environment was evident in extreme weather conditions, drought conditions, affecting the attainment of the sustainable development goals.
Ohajinwa said Nigeria faced significant waste management challenges, with increasing volumes of solid waste generated in urban areas.
She said the RRR approaches emphasised proper waste segregation, collection, and recycling.
"Establishing efficient recycling facilities and promoting community-based recycling initiatives can help recover valuable materials such as plastics, paper, glass, and metals.
"This creates employment opportunities in waste collection, sorting, and recycling industries, contributing to economic growth," she said.
Speaking on circular bio-economy, the environmental expert said it emphasised the use of renewable natural capital and focused on minimising waste, so as to meet the sustainable development goals by 2030.
Ms. Nneka Akunwa, a sanitation and hygiene expert, said Nigeria has a huge market for sanitation products and services.
According to her, half of Nigeria's population, about 111 million people, do not have a decent toilet of their own, lacking basic or safely managed sanitation.
"One in every four Nigerians are practicing Open defecation, and a reasonable amount of untreated human waste ends up in the environment, threatening people's health and degrading ecosystems.
"Imagine the business opportunities that are available in the sector if toilet business owners come on board."
IWMI has inaugurated a Nigerian assessment which is being conducted from February to May in collaboration with the Federal Government.
The findings will be used as a basis to design context-appropriate policies and strategies that can address the bottlenecks and increase RRR business attractiveness for investments. (NAN)
Experts Call for Collective Efforts to Build Back Biodiversity
Experts have called for collective action to build back biodiversity in the country.
They made the call at a webinar organised by the Association for Environmental Impact Association of Nigeria (AEIAN) in Lagos to mark the International Day for Biodiversity
The theme of the programme is: "From Agreement to Action; Build Back Biodiversity.
"
Prof.
Bashir Abubakar, Head, Department of Botany, Ahmadu Bello University Zaria, said that human activity had made it compulsory for a call to action for the restoration of biodiversity.
Abubakar spoke on the sub topic "Floral Biodiversity Development for Sustainable Ecosystem Services,"
He said that the Convention for Biological Diversity defined 22 actions to focus on in building back biodiversity.
Abubakar listed some of them as action for biodiversity by every person around the globe, action for biodiversity by cities and action for biodiversity by businesses.
He said that a closer look at some of these actions indicated a critical role played by our floral biodiversity composition.
According to him, the fact that plant species are the primary producers within our ecosystem, they provide a variety of services beneficial to humans and their environment.
"Fundamental to some of these services are those directly affecting food production to humans and most animal species.
"Specifically, many flowers bearing trees, shrubs and herbs are used for both homes and environmental landscaping.
"Common among them is the famous henna from Lawsonia inermis. It is used by ladies in making beautiful tattoos.
"Lawsonia inermis as of today is a multimillion dollar business; it is common to many Africans, Arabs and Asian ladies,''he said.
The scholar explained that in regulating ecosystems services by plant species, biodiversity of other living species were also sustained, even with our cultivated crops.
He said that this was also important in the genetic conservation against species extinction.
Abubakar said that the moringa plant seeds played a major role in regulating safe water
He said that apart from climate weather regulation in water cycles, some plants like Moringa Oleifera seeds were directly used in water clarification.
The professor said that taking action in adopting natural coagulant like the Moringa plant, would certainly increase vegetation cover for more carbon sink
He said that sustainable building back of the nation's vegetation cover would also ensure food, fiber, biochemical and genetic reserves provision.
"Many of our plant species are used as food and livestock feed.
"Baobab leaves are very rich in nutrients when used as food sources," Abubakar said.
In a remark, Mr Olalekan Salami, an Environmental Scientist with Richflood Limited, said that engaging the people at the grassroots was important in creating awareness for the sustainability of biodiversity.
Salami spoke on the subtopic: "Improving Biodiversity through Community Engagement."
Salami underscored the place of human activity in challenging the sustenance of biodiversity in the country.
He said that threats to biodiversity included population pressure, agricultural and habitat destruction, lack of awareness and conservation efforts, climate change, over exploitation and pollution.
According to him, engagement of the locals in the rural areas resulted in bringing about rural livelihood improvement for biodiversity management and conservation education.
He said that the survival of humans depended on sustainable management of biodiversity.
Salami said that there was a need for more conservation education at the grassroots and effective legal actions. (NAN)
Flood: NEMA Partners with NiMET, NIHSA on Early Warning Alerts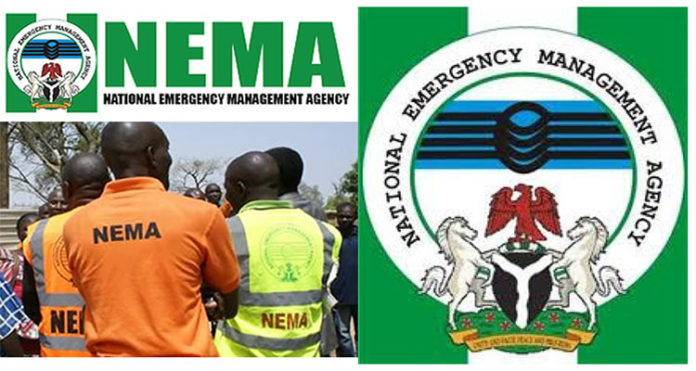 The National Emergency Management Agency (NEMA) has partnered the Nigerian Meteorological Agency (NiMET) and Nigeria Hydrological Services Agency (NIHSA) to downscale early warning flood alerts to the 36 states and the FCT.
Mr Mustapha Ahmed, Director-General, NEMA, said this in his speech at the Mid-term review of the Sendai Framework for Disaster Risk Reduction (SFDRR) 2015 – 2030, held at the United Nations Headquarters, New York.
This is contained in a statement signed by Mr Manzo Ezekiel, Head, Press Unit, NEMA, in Abuja.
Ahmed said that following the 2022 flood disaster experience, the Federal Government had also set up a presidential committee to develop a comprehensive action plan on flood prevention in the country.
The director-general said that the inclusive approach was in tandem with the declaration of the UN Secretary General, Antonio Gutterres, who in 2022 said that every person on earth should be protected using early warning systems.
"In line with target G of the SFDRR on delivering early warning to all Nigerians, NEMA in collaboration with the Nigerian National Space Development Agency (NASDA) is working assiduously to increase the availability of and access to multi-hazard early warning systems.
"And disaster risk information in an inclusive manner through both conventional and non-conventional communications channels including the social media," he said.
The director-general also explained how the country had made appreciable efforts at actualising the four priorities and seven targets of the Sendai Framework for Disaster Risk Reduction.
He however requested that the United Nations Office for Disaster Risk Reduction (UNDRR) supports the country with technical assistance for capacity building and training on early warning, forecast, hazard risk analysis and dissemination to the public, post disaster needs assessment among others.(NAN)