We Will Prosecute Abusers of Recreational Parks in Abuja – AMMC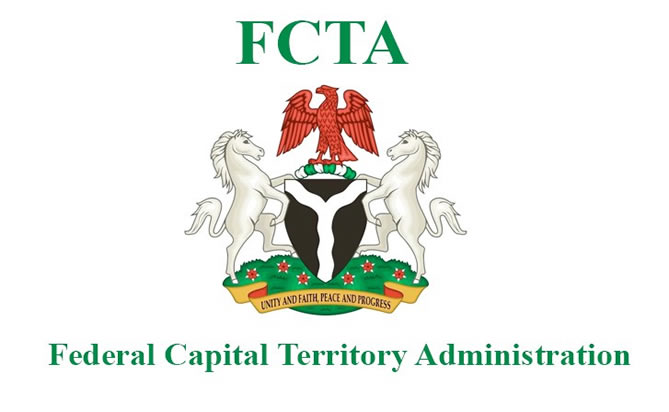 By Laide Akinboade 
Abuja Metropolitan Management Council (AMMC) said it has concluded plans to prosecute those abusing proliferation of nefarious activities within recreational parks in the nation's capital city.
The Council therefore resolved to embark on intensifying enforcement to address all infractions on approved land use especially noise pollution and all sorts of illegal activities around parks and gardens in the Territory.
To this end, AMMC officials last week commenced comprehensive tour and marking of activities and structures within parks and gardens in the nation's capital city.
The AMMC team led by its Director of Administration and Finance (DAF), Mallam Suleiman Abdurameed and other heads of departments such as; Parks and Recreation, Development Control, Urban and Regional Planning, visited the busy Millennium park in Maitama, Surich Park and Covenant Park in Wuse Zone 6.
Also, the team visited Peka Parks and Garden, Wuse Zone 3 and Unique World Guarden, Wuse Zone 5, respectively, during which abatement and removal notices were served on operators of activities outside of approved for gardens.
Speaking with newsmen during the exercise, Mallam Abdurameed, who is overseeing the affairs of AMMC, said the assessment and warning tour followed a directive by the FCT Minister, Mallam Muhammad Musa Bello, as the FCT Administration will not condone the infractions any longer.
He decried increasing illegal structures and activities within approved FCT Parks and Gardens, as they are not in conformity with their original land use plan.
According to him, this time around, the Council through its relevant departments will not only stop and remove operators of illegal activities within designated Parks and Gardens, but prosecute them to serve as deterrent to others.
"For instance, this place is supposed to be a garden, the other part there is supposed to be a residential area . They have converted it to entertainment spot.
"You can see loudspeakers everywhere, booming loudspeakers and there is always music in the night depriving the residents in this area from having a good night rest and so on. So, the minister has directed that FCT Administration will not condone this type of behaviours any longer.
"They had notices before that they should revert to original land use. We are just coming round now, taking the final stock of what is happening here, we are definitely not going to allow this to happen.
"So, we are coming round/ again to remark and we are telling them (Parks operators) to revert to the original land use for which these places are meant for," he stressed.
However, when pressed to disclose timeframe for actual removal exercise, the AMMC boss said: "We are not giving any definite time. We have to come and enforce them to reverse back to original land use.
"We have our plans, to make sure that these places are developed to their original use. And I cannot come to a place and start disclosing our strategy for somebody to pick up and start to sabotage."
Nigerian Chef, Baci Gets One Year Free Tickets From Dana Air
Dana Airline says it will support Guinness World Record -breaking chef, Hilda Baci with one year free tickets.
Report says that this was announced on Dana Air Twitter handle @DanaAir .
Ememobong Ettete , the Chief Operating Officer of Dana Airline said the proud Nigerian brand would always support the creativity, efforts and innovation of Nigerian youths.
" We have always blazed the trail in terms of support for the arts and entertainment industry, health care and culture.
"We will be supporting Hilda's local travels for one year and we are inspired by her.
"We will be supporting her Mum also with three months of local flights for free and we thank her for giving us an amazing daughter," it read.
The 27 -year -old Hilda Bassey Effiong, known as Hilda Baci started cooking on Thursday May 11, to surpass India's Lata Tondon who set the record in 2019 with 87 hours 45mins 00 seconds. Baci started her career as a chef in 2020 with her brand as @Myfoodbyhilda.
She embarked on a journey to break the Guinness World Record for longest cooking marathon on May 11 at Amore Gardens Lekki, Lagos Nigeria and ended it on May 14 .
Baci surpassed the current world record for the longest cooking marathon by an individual with 100 hours, to break the Guinness World Record for longest cooking hours.
The show was life streamed on multiple social media channels where she made over 250 recipes. (NAN)
Ghanaian Soul Singer, Baaba J Emerges Spotify's "EQUAL Africa Artiste" for April
Spotify, a global online streaming platform has announced Ghanaian singer, Baaba J as its EQUAL Africa artiste for the month of April.
Phiona Okumu, Spotify's Head of Music for Sub-Saharan Africa disclosed this in a statement on Friday, in Lagos.
Okumu said Baaba J was a rising Ghanaian star whose unique blend of Soul, Pop, Rap, and Alté created an innovative sound that pushed boundaries and challenged traditional music genres.
She said her music featured lyrics in English, Ga, and Pidgin that were precise and poetic.
" For April, music streaming platform, Spotify has recognised Baaba J's talent by naming her the Spotify EQUAL Africa artiste for April.
" EQUAL is Spotify's programme that seeks to spotlight and amplify the voices of African female artistes, breaking down barriers and making waves in music.
" Through our collaboration with diverse and talented artistes like Baaba J, we are dedicated to amplifying underrepresented voices and breaking down barriers in the music industry.
" We hope that by shining a light on their unique perspectives and experiences, we can inspire a new generation of creators and listeners alike," she said.
Okumu noted that Baaba J's lyrics were sprawling and innovative, touching on themes of love, heartache, and the desire to belong.
According to her, Baaba fearlessly mixes piercing personal reflections with metaphors, singing in Ga and Pidgin to emphasise her point that one has to constantly march to the beat of their own drum.
" Her passion for music began as an escape from the monotony of everyday life, and it has evolved into a powerful force connecting her with music lovers.
" Her remarkable 2020 five-track ep Lumumba Street unearthed love, grief, heartache and the desire to belong amid a burning patchwork of Soul, Pop, Rap, and Alte.
" The project's lead single, Tomboy, whose video she co-directed, is a powerful anthem of self-confidence and empowerment.
" Baaba J has delivered stellar performances on platforms such as the Accra Indie Film Festival, The Crusade, and The MiM Life Concert.
" She was also part of the Ghanaian creatives who met the Vice President of the United States of America, Kamala Harris during her visit to Ghana at the Vibrate Space," she said.
In her response, Baaba J said "I'm looking to a time in the near future where there would be more avenues and safe spaces for women to record music and begin their music journeys.
" More women producers, women-owned studios, and women transforming the music scene". (NAN)
Easter: Leisure Spot Owners Decry Low Patronage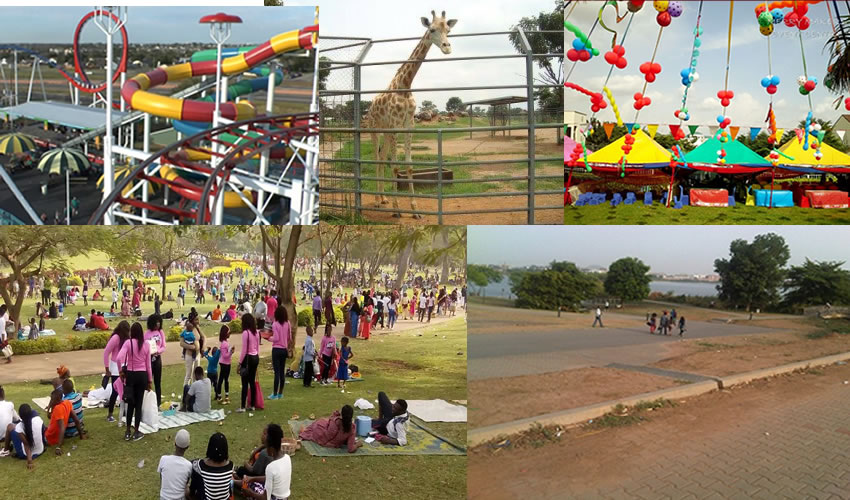 Some leisure spot owners in Abuja on Monday decried low patronage during the Easter festivities.
In an interview with the News Agency of Nigeria (NAN) they blamed the low patronage on economic hardship triggered by inflation, insecurity and cash crunch.
According to Istifanus Nanu, the Manager, Taminus Garden, Asokoro, sales have significantly decreased compared to 2022.
"During the Easter period in 2022, we had more sales.
"This may be because there was cash available but this time around we are recording low patronage.
"I think the people are economising the cash they have,'' Nanu said
Julius Eke, the Chief Executive Officer of Islands Bar and Lounge at Guzape, said that he observed a decrease in the number of customers.
"Customers are no longer coming as before and this did not just start with the Easter, we started observing the decline since the currency redesign was introduced,'' Eke said.
On his part, Mr Fidelis Ehizoje, owner of a beer parlour in Karu, said that weekends when he usually made around 80 per cent in sales had seen a dramatic decrease to 60 per cent.
"The increase in the price of drinks and other things we sell here is not just the problem; the major problem we are facing is the price of diesel, fuel, and electricity bills ," Ehizoje said.
"The increase in price in beers, wine, catfish and other things can be adjusted to the customer but the prices of diesel and fuel are taken from the company's account which can ruin the business.
"More so, we are experiencing challenges with electronic transactions whereby some people come and buy things but cannot make electronic payment successfully.
"I want to urge the authorities to ensure that adequate infrastructure is in place to enable seamless electronic money transfer.
"This is important because it will help our business. Many customers lament lack of cash and this is affecting our sales drastically,'' Ehizoje said.
Some customers blamed their irregular visit to leisure spots on inflation.
Mr Emeka Anosike, who said that he used to be a regular customer to leisure spots, expressed concern over the increasing cost of things.
He said "I like to visit the gardens to watch football particularly on weekends but the high cost of things is scaring me away nowadays.
"Previously, my brand of beer was N500 but now it is N700.
"I used to buy an average sized roasted fish for N2, 000, but the price has jacked up to N2, 500 and in some cases N2, 800.
"If the trend continues, the chances of visiting leisure spots would reduce,'' Anosike said.
Another customer, Mr Sampson Salewa, said that in spite of the challenges, insecurity was a major factor that discouraged him from going to leisure spots.
"But with the improved security situation, I am comfortable going to leisure spots to unwind particularly during festive periods.
"You may have heard people saying a lot about the importance of tourism in many regards.
"When one elaborates on its economic effects, I am more interested in its impact on my life,'' Salewa said.
According to the National Bureau of Statistics (NBS), the country's headline inflation rate rose to 21.91 per cent in February 2023 compared to 21.82 in January, indicating an increase of 0.09 per cent.
The price of diesel also increased from about N600 per litre in 2022 to over N800 in some parts of Nigeria, putting unprecedented stress on the economy and threatening businesses in the country.
The report comes as Nigerians begin to witness relief after two months of naira scarcity occasioned by the naira redesign policy of the Central Bank of Nigeria (CBN). (NAN)