Why Are You Editing Your Photos After Surgery – Social Media Users Query Bobrisky As He Flaunts His Curvy BBL Body
Popular Nigerian crossdresser, Idris Okuneye aka Bobrisky has stirred mixed reactions as he flaunts his banging body after undergoing BBL.

Recall that the Lagos socialite had undergone another BBL surgery and had promised to set the internet ablaze with photos of his new doctor-given curvatures.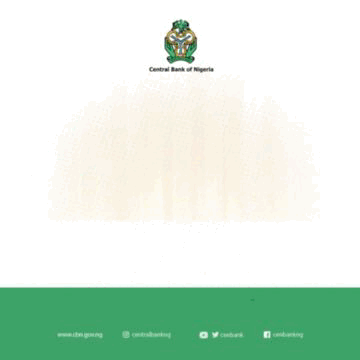 However, his plans were halted after his father sadly passed, causing him to go into mourning.
He has come out from his grieving to deliver his promise to his eager fans as he releases photos of his post-BBL-surgery body for netizens to feed their eyes.
The photo he shared features him wearing a two-piece lingerie which struggled to cover his body, leaving much to netizens imagination.
After he shared the photos, social media users wondered why he edited them despite undergoing surgery which was supposed to make him look almost perfect.
See Reactions Below;

_shara_bby reacted: "E no go spoil for your photographer ohhh,man really sabi editing it's the tiny waist for me"

gasperjustin12 wrote: "Who else saw the effect on the fingers"

asa_nwachinemere_ada noted: "Na wa oh for him father burial this is not what we saw oh. Thank God for technology oh. Oyigbo use their own winch do better thing we Dey use our own for africa Dey kill each other."

priscalbeauty stated: "Una go do surgery still edit picture"

untrainedwriter said: "This faceapp and body editing is . . . giving malfunctioned Barbie"

chris2223t remarked: "Omo editing they work for this shemale"
Kanu, Bago , others  receive 2023 Humanitarian Awards
……Kanu, Bago , others  receive 2023 Humanitarian Awards
Nwankwo Kanu, ex-Nigerian international and founder of Kanu Heart Foundation, Gov. Mohammed  Bago of Niger State and founder of Bago Foundation have been honoured with 3023 Humanitarian Awards.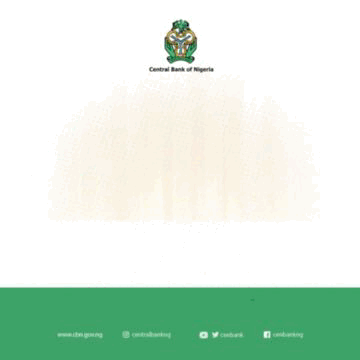 Reports says that they were recognized alongside other charitable individuals and organisations at the 2023 Humanitarian Awards and Magazines (HAM) ceremony on Saturday night in Abuja.
Other Nigerians who were honoured with the awards include Dr Gideon Osi, founder, Gideon and Joy Foundation (GJF), Fatima Akilu and Hon.
Munira Tanimu,
Other recipients include Umar Bindir, Hon. Sagir Koki, Fatima Mamman- Daura, Jude Eze, Tukur Lawal ,Peter Akpanke,Emmanuel Ikechukwu and Hajiya Noyinmot OBusari, Founder NOBU Foundation.
Mr Emmanuel Anabueze, Project Director of the HAM awards, said the initiative was to honour charitable individuals and organisations that were committed to humanitarian interventions and activities in support of underprivileged persons.
According to him, recipients of the humanitarian recognition include individuals, NGOs and corporate bodies who have use their resources to promote humanitarian initiatives and positive influence on communities, especially in challenging times.
"This event is a testament to the power of kindness, empathy and the unwavering dedication of our humanitarians who tirelessly work towards creating a better world for all.
" Each person we recognize tonight represents a beacon of hope, spreading light in the darkest corners, and offering solace to those in need.
"The Humanitarian Award and Magazine serve as a platform to highlight and acknowledge the exemplary efforts of these extraordinary individuals, their stories, actions, and impact inspire us to strive for a more inclusive and caring society.
"Tonight's gathering is a testament to our collective belief in the power of humanity, and together, we honor those who selflessly serve humanity, making this world a better place for everyone," he said.
Some NGOs that received the humanitarian awards include Compassionate Advocacy for the Poor initiative, Secure the Future International Initiative, Sparkle Foundation and the Alkaita Legacy Foundation.
NAN reports that the highpoint of the event was the unveiling of the Humanitarian magazines by guests and awardees and sections of scintillating performances by different artistes.(NAN
Sanwo-Olu Calls for Global Standards in Regulatlng Creative Digital Contents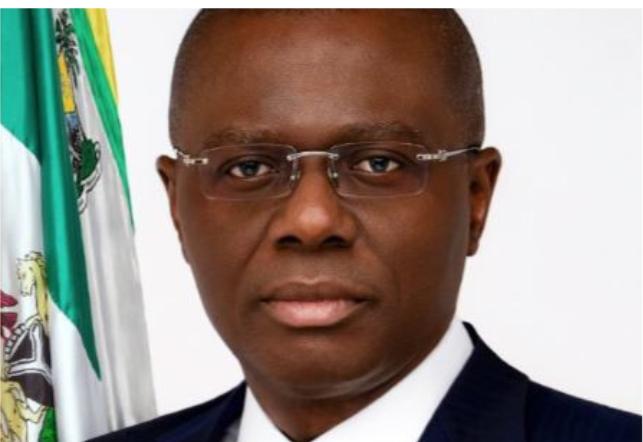 The Lagos State Governor, Mr Babajide Sanwo-Olu, says there should be global standards to regulate digital contents in the country.
Sanwo-Olu stated this as a guest at the ongoing Third Nigeria Digital Content Regulation Conference (NDCRC) organised by the National Film and Video Censors Board (NFVCB), in Lagos.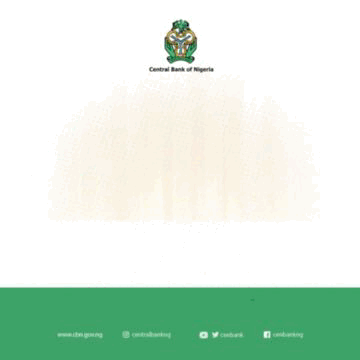 The governor, who was represented by Mrs Oloruntoyin Atekoja, Permanent Secretary, Ministry of Tourism, Arts and Culture.
said that Lagos State had become a hub for creativity, talent, and innovation, attracting filmmakers from all corners of the globe.
"The vibrant Nigerian film industry, also known as Nollywood, has not only captivated local audiences but has also gained international recognition, solidifying its position as the second-largest film industry in the world.
"The growth of the film industry in Lagos State has not only brought immense cultural and entertainment value but has also contributed significantly to our economy.
"It has created numerous job opportunities, both directly and indirectly, for actors, producers, directors, technicians, and many others involved in the filmmaking process.
"Furthermore, it has boosted tourism, as visitors from far and wide are drawn to our state to experience the magic and diversity portrayed on the big screen.
"However, as we revel in our achievements, we must also address a pressing concern – the need for global standards to regulate digital content.
"In this age of digitalisation, where content can be easily accessed and shared across borders, it is crucial that we establish guidelines that ensure the quality, safety, and ethical standards of digital media," Sanwo-Olu said.
The governor noted that the absence of global standards posed several challenges, adding that it had become challenging to protect the intellectual property rights of the nation's filmmakers.
According to him, without proper regulations, practitioners' work can be infringed upon, leading to financial losses and discouragement of creative talents.
"Additionally, the absence of standards may result in the proliferation of pirated and low-quality content, which not only harms the reputation of our industry but also affects the revenue streams of our filmmakers.
"Furthermore, the lack of global standards for regulating digital content raises concerns about the impact on our cultural values and societal norms.
"As content travels across borders, it is essential to ensure that it respects the diversity and sensitivities of different cultures.
"The absence of guidelines can potentially lead to the spread of content that may be offensive, inappropriate, or harmful to certain communities," he said.
According to him, to address these concerns, it has become imperative for all stakeholders to work together, not only at the state or national level but also on an international scale.
"We should collaborate with fellow nations, industry experts, and regulatory bodies to establish a framework that promotes responsible content creation, distribution, and consumption.
"This framework should encompass guidelines for intellectual property protection, content quality standards, age restrictions, and cultural sensitivity.
"It should also include mechanisms for effective enforcement and cooperation among nations to combat piracy and copyright infringement."
Sanwo-Olu, however, promised to support the growth of the nation's film industry.
He urged the sector to uphold the highest standards of creativity, ethics, and cultural sensitivity.
He said: "I call upon all stakeholders – filmmakers, industry associations, regulatory bodies, and international partners to join hands with us in shaping global standards for regulating digital content.
"Together, let us protect the intellectual property of our filmmakers, promote high-quality content, and preserve the cultural fabric of our society.
"By doing so, we can pave the way for a thriving and globally respected film industry that not only entertains but also inspires and unites people from all walks of life."
In his goodwill message, Malam Lanre Issa- Onilu, Director-General, National Orientation Agency (NOA), said that the creative industry was central to the idea of orientating Nigerians on true value system.
Onilu said, "I can't think of any other influencer than this industry.
"I consider the people in this industry as my primary stakeholders, and without them, we cannot achieve the objectives on which NOA was set up.
"We must mould the mindset of our people in this country. The people in this industry must be mindful of Nigeria's value system in whatever script and content to tell the best story about the country."
Also speaking, Prof. Abba Tijani, the Director-General of the National Commission for Museums and Monuments, emphasised that the creative industry remained at the foremost seat in building the nation's cultural identity.
"We have so much to say about our culture and identity because these identity reflect in our arts, culture, tradition, value system. We must visit museums and embrace our artifacts," Tijani said.
Commenting, Prof. Sunday Ododo, Gen. Manager, National Theatre, urged the stakeholders to create contents that would create a Nigeria everyone would be proud of.
The News Agency of Nigeria (NAN) reports that the conference had in attendance several veterans in the creative and film industry. (NAN)
2 Governors, Anyaoku, Nwachukwu to watch "Fajuyi" in Lagos Nov. 5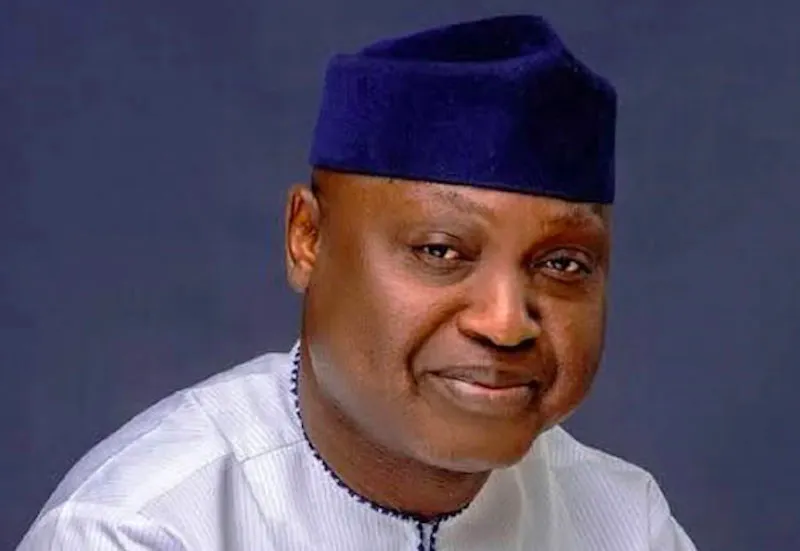 Two state governors have confirmed their intention to watch "Fajuyi", a play on the late Col. Adekunle Fajuyi, the military governor of old Western Region.
The play, which was produced by the Duke of Shomolu Foundation, a historical theatrical plays producing outfit, is to be staged in Lagos on Nov.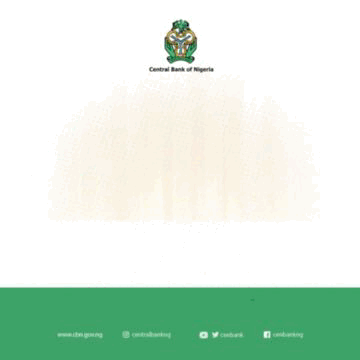 5.
According to Mr Joseph Edgar, Chairman, Duke of Shomolu Foundation, the duo include AbduRahman Abdulrasaq of Kwara and Biodun Oyebanji of Ekiti.
Also expected is their former Ondo counterpart, Kayode Fayemi.
Others expected in Lagos for the show are Chief Emeka Anyaoku, Gen.
Ike Nwachukwu, Sen. Michael Opeyemi and Amb. Thomas Ironsi.
Others include Mr Donald Fajuyi, Dr Tunji Olowolafe and Prince Julius Adelusi-Adeluyi
Reports says that the play was first staged in Ado-Ekiti, the birth place of Fajuyi.
NAN recalls that at the Ado-Ekiti show on Oct. 14, Gov Oyebanji advocated the creation of a national monument in honour of Fajuyi.
He also called for a post-homous national award to benefit his family as a mark of recognition for the heroic deeds of the late soldier.
"The Ado-Ekiti-born Fajuyi symbolised honour, integrity and unparalleled loyalty.
"His legacy continues to shine brightly. As a state, we shall always honour his memory.
"Ekiti Kete will embrace Fajuyi's legacy – emphasisng and exhibiting his values of courage and dedication wherever we go," he had said.
"Fajuyi" was written and directed by Prof. Rasaki Ojo, the Ekiti State Commissioner for Arts and Culture.
The families of Adekunle Fajuyi and Gen. Aguiyi Ironsi are to be represented by their first sons, Mr Donald Fajuyi and Chief Thomas Ironsi, at the Lagos show.
The play is sponsored by Premium Trust Bank, MTN Foundation and Purple Anchor Insurance.
Its executive producers include Dr Tunji Olowolafe and Mrs Mofoluwake Edgar for the Duke of Shomolu Foundation. (NAN)