Why Poor State of Roads Persists Nationwide -Fashola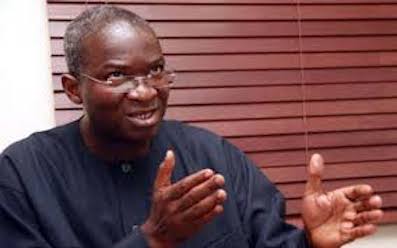 ---
By Mathew Dadiya, Abuja
The Mjnister of Works and Housing, Babatunde Fashola has attributed the inability of Federal Government to address dilapidated roads across the country to none release of budgetary funds by the ministry of finance.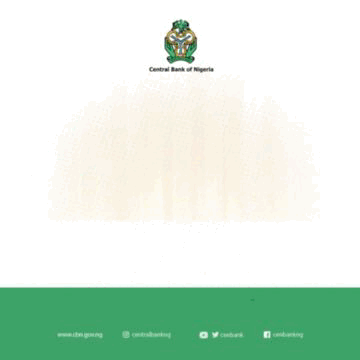 Fashola explained that most contracts failed due to under budgeting and poor funding.
Speaking to State House correspondents after the Federal Executive Council (FEC) meeting chaired by President Muhammadu Buhari on Wednesday, he lamented that no dime has been released to his Ministry from the 2019 budget.
He lamented that his ministry hardly accessed adequate funding to perform its statutory mandate hence the littering of uncompleted and abandoned projects across the country.
The mjnister's explanation came amidst claims by the National Assembly, that about 20,000 abandoned projects litter the country.
Debunking the allegation Fashola recalled that when the Buhari administration came into power in 2015, it concentrated on completing all abandoned projects rather than initiating new ones so as not to forestall development, adding that only N18billion was allocated for works in 2015 budget.
He said that the decision has seen the government making efforts to complete ongoing road contracts left behind by its predecessors despite budgetary constraints.
Fashola said while the public misconstrued the challenges, the progress that has been made seems delayed because some of the projects including newly initiated ones suffered set back due to lack of community support, over-blotted compensation sums submitted by the public and lean budgetary provisions which, most times were not even accessible.
He said that despite these constraints, government never felt deterred, it has been reviewing cost of on-ongoing and abandoned projects to make them viable for completion.
"Today, two of the approvals were to revise the estimates of cost to enable contractors continue work.
"Council approved N519 million revision of contract of Oba – Nnewi – Okigwe Road to cater for change in cost of materials since the project was awarded in 2009. The contract sum revised from N3.7billion to N4.3 billion.
"The second contract that had a revision of estimated cost, is the 67 kilometers Alace-Ugep road in Cross River state, Council approved a revision from N9.16 billion to 11.22 billion, the revised cost is N2.052 billion.
"Council approved the change of contractor for the Chachangi bridge linking Takum and Wukari in Taraba State and re-awarded it at the cost of N2.132 billion.
"Katsina-Ala bridge was also approved at the cost of N3.576 billion, which include total bridge repairs, changing of expansion joints, changing of bearings and rehabilitation of the 3.2 kilometers access road at Ugbema junction in Benue State," the Minister explained.
The minister further disclosed that despite the increased budgetary provision for the ministry of works from N18 billion in 2015 to about N300bn in 2016, 2017, 2018 and 2019, "we still can't find the money to implement the projects, we need community support as well."
He also lamented that the ministry wasc faced with a challenge of over N10 billion compensation for the second Niger bridge.
"There is a very clear distinction doing a project that is uncompleted and a project that is abandoned. They mean two different things. If you ask me you say there is a report about 20000 abandoned projects, my ministry doesn't have 20000 projects.
"One of the things we have done including what we have done today finding out why projects have not been completed in some cases the rates have become obsolete so the price of cement has changed, the exchange rate has changed, inflation has gone into the quantities in which it was awarded before we came. So we are trying to resuscitate some of those projects because we know that the contractors will not go back to work if the pricing is not right, that is one thing we are doing.
"It is the government policy to ensure that we complete as many projects as possible. Unlike in the past, this government has focused on completing projects.
"In addition to that, we have increased the budget size so the budget size for all of the Nigerian roads in 2015 was N18 billion. So those are accumulations that we now have to manage and overcome was as a result of under budgeting and under funding.
"Now there is a distinction, we have increased the budget to roughly about N300 billion but we still can't fund the N300 billion.
"So when we get the approval that is the one half of the story, the other half of the story is that we don't get all of the cash. So your investigation must include how much is being released against how much is being approved in the budget
"There is yet another problem, the local communities, we are having problems there too. We have problem I think in Sapele-Ewu road, youths, community, compensation issues. Immediately we mobilize to site, people build all sorts of things within the right of way and file all sorts of claims for compensation.
"When you look at how much you have to pay for compensation and how much you have to spend on the roads you begin to do your maths very carefully. So we need community support as well.
"People who want infrastructure must also reasonably be willing to sacrifice. The amount we are facing now in claims in compensation for Second Niger Bridge is already in excess of N10 billion, just for compensation for land and all of that.
"Now you hear the Minister of Finance, you hear everybody saying we need to raise money to fund infrastructure; there is a gap between our infrastructure needs, our commitments to respond and our income. So we have to fund a deficit.
On one hand there is another side of the debate that is saying the country is borrowing too much so these are the challenges."

DMO Offers N150bn Sukuk Bond for Subscription at N1, 000 Per Unit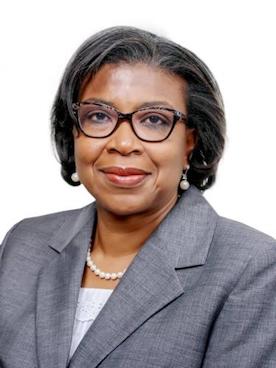 The Debt Management Office (DMO) on Tuesday offered for subscription, Ijarah Sukuk valued at N150 billion.
According to a statement by the DMO, the Sukuk is issued by Federal Government of Nigeria (FGN) Roads Sukuk Company PLC, on behalf of the Federal Government.
It said that the Sukuk were offered at N1,000 per unit, subject to a minimum subscription of N10,000 and in multiples of N1,000 thereafter.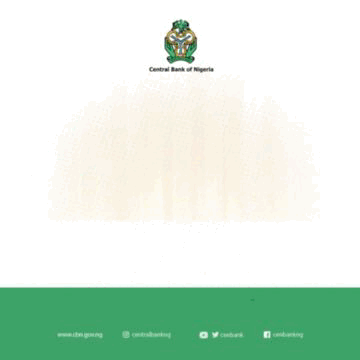 "Rental payment is made half-yearly, and bullet repayment is done on the date of maturity.
"Proceeds will be used solely for the construction and rehabilitation of key road projects and bridges across the six geopolitical zones of the country," the DMO said.
It added that the Ijarah Sukuk was backed by the full faith and credit of the Federal Government.
"It qualifies as securities in which trustees can invest under the Trustee Investment Act.
"Qualifies as government securities within the meaning of Company Income Tax Act and Personal Income Tax Act for tax exemption for pension funds among other investors.
"To be listed on the Nigerian Exchange Limited and FMDQ Securities Exchange Limited, " it said.
It added that the Ijarah Sukuk was classified as liquid asset by the Central Bank of Nigeria (CBN) and certified by the Financial Regulation Advisory Council of Experts of the CBN.
The News Agency of Nigeria (NAN) reports that the Sukuk is a Sharia-compliant instrument that represents the interests of the owner in an asset or pool of assets.
It ensures that every financial activity is backed by real economic activity, is usually linked to specific infrastructure projects.(NAN)
Umahi congratulates Mbah, urges opposition parties to stop distraction in Enugu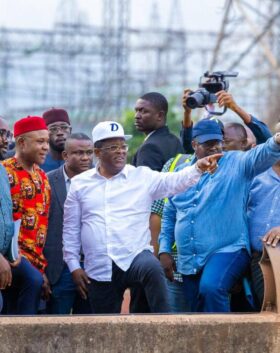 …..Umahi congratulates Mbah
Minister of Works, Chief Dave Umahi, has congratulated Gov. Peter Mbah on his victory at the Enugu State Governorship Election Petition Tribunal, even as he called on opposition parties to stop distracting the governor.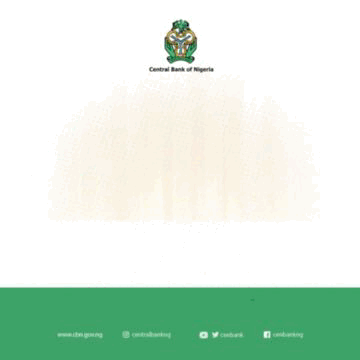 Umahi, who is an All Progressives Congress (APC) stalwart, said it was not about party affiliation but about the quality of the individual chosen by the people of the state to lead them.
The minister, who said this when he inspected the collapsed bridge at the Enugu end of the Enugu-Port Harcourt expressway, advised the opposition in the state not to waste their time contesting Mbah's 'divine and people's mandate'.
He also said that Mbah's initiative to commence the reconstruction and dualisation of Enugu-Abakaliki road up to the Ebonyi boundary was another display of people-driven leadership by a private sector person in governance.
"I am happy that you came from the private sector. There is a high hope, especially with the steps you have taken so far.
"They are in tandem with President Bola Tinubu's steps and I pledge to support you. There must be a change; we must reset the country.
"I want to publicly say, while congratulating you on the tribunal victory, that whoever is taking you to court must stop wasting his time as you are clearly the people's choice and for good reasons.
"So we will continue to support and pray for you and I urge whoever is distracting you that they should understand the steps of God and know that your emergence is divine and we are very proud of you.
"I know Gov. Mbah as a very successful private person and he is going to bring it to bear in the governance of this state.
"I also believe that what he is bringing to the table will rub off positively on Enugu State, the entire South-East states," he said.
The minister also commended Mbah for ending sit-at-home in the state, describing it a major step forward for the Igbo nation.
"Let me also thank you for being able to courageously stop sit-at-home in Enugu State.
"It is a major thing you have done for the Igbo people and for the country," he said. (NAN) 
…..Umahi congratulates Mbah
FG Plans Full Production Capacity  Revamp  for DICON  – Matawalle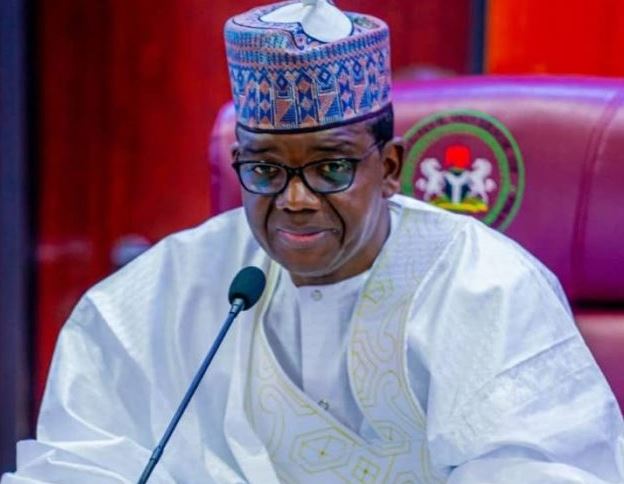 By Tony Obiechina, Abuja
The Minister of State for Defence, Dr Bello Muhammed Matawalle, has charged the staff and engineers of the Defence Industry Corporation of Nigeria (DICON) to improve on their performances as Federal Government plans to revamp and scale up the industry to a full production capacity.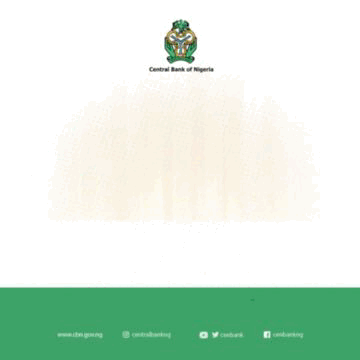 In a statement by the Acting Director of Press and Public Relations of the Ministry, Attari Hope in Abuja on Saturday, Matawalle stated this during his maiden visit to DICON facilities in Kaduna State.
In an address to staff of the industry, he said "as the technical personnel of this promising industry, your professionalism and dedication to work is paramount in sustaining the vision and growth of this industry.
We will ensure you get adequate funding to achieve this."
The Director General of DICON, Maj Gen AE Edet, lauded the Minister of State for his words of encouragement and assured hm of DICON's unwavering commitment to its vision and objective which it was set up.
As part of his maiden tour of DICON, the Minister of State visited the DICON's Special Equipment Factory, Ballistic Helmet Production Unit, Tailoring Unit, amongst others.