Buhari Names Chief of Staff, SGF Coordinators of Govt Functionaries
By Mathew Dadiya, Abuja
President Muhammadu Buhari Tuesday, announced that his Chief of Staff, Abba Kyari and the Secretary to the Government of the Federation, Boss Mustapha would from now coordinate some of his executive functions as he directed the ministers-designate to at any given time meet either of the duo depending on the issue at stake.
The President announced the new order to his new cabinet members at the end of the two-day presidential retreat for ministers designate and other top government functionaries at the Presidential Villa, Abuja.

President Buhari said, "In terms of coordination, kindly ensure that all submissions for my attention or meeting requests be channeled through the Chief of Staff, while all Federal Executive Council matters be coordinated through the Secretary to the Government of the Federation".
While outlining some of the challenges before the administration in the next four years, Buhari wondered if the timeframe would be enough to deliver on the fresh mandate.
He noted that majority of Nigerians "are poor and are anxiously hoping for a better life" – one in which they do not have to worry about what they will eat, where they will live or if they can afford to pay for their children's education or healthcare.
The President also tasked the Ministers designate expected to be sworn-in on Wednesday (today) that their responsibility as leaders of "this great country" was to meet these basic needs for our people.
Speaking further, President Buhari lamented the rot his administration inherited from the previous government under the opposition, emphasizing that this administration inherited many challenges.
"A country in which 18 local governments in the Northeast were under the control of Boko Haram; decayed infrastructure in which our rail lines and roads had severely deteriorated;
"A rent seeking economy that depended largely on oil revenues and imports, significant unpaid pensions, subsidy debts, legacy contractor debts. I can go on and on," Buhari narrated.
He scored his administration high boasting that despite those challenges, his government has "largely succeeded in laying the foundation to rebuild our country."
He said, "We recaptured those 18 Local Governments previously held by Boko Haram, whose activities are now limited to sporadic attacks against soft targets. Our investments in road and rail infrastructure are without precedent, and many of you can attest to this.
"We also focused on diversifying the economy from oil towards agriculture and industrialization. Despite reduced revenues from oil and gas compared to past governments, we have broadly addressed many of the legacy debts they left behind.
"Whilst we have obvious successes to celebrate, the challenges ahead are significant as you would have observed in detail over these two days. Nevertheless, from the quality of the deliberations, it is clear that solutions to our problems are well researched and have been well articulated.
"We have discussed solutions relating to addressing Insecurity; Macroeconomic Stability; Agriculture and Food Security; Energy Security for Petroleum products and Electricity; Transportation and Critical Infrastructure; Industrialization and SME Development; Human Capital Development; Social Inclusion; Anti-Corruption; Housing Financing and Consumer Credit.
"Public service is not easy work, and at times it can be thankless. I am therefore charging you all to see this opportunity to serve as an honour, to give your best to deliver on this mandate, for a more prosperous Nigeria, not for some, but for all Nigerians.
"You will find that working collaboratively and purposefully will enable us to achieve quicker results, recognizing that four years is not a very long time. For the new Ministers, make sure you engage and benefit from the experience of the older Ministers and former Governors in the cabinet"
Earlier, the Secretary to the Government of the Federation, Mustapha who is expected to coordinate the activities of most of the cabinet members and measure their outputs, said they are to consolidate and accelerate on the agricultural agenda to achieve full food sufficiency Increase revenue, implement measures to reduce leakages and drive cost optimisation.
The administration will also ensure effective coordination between monetary and fiscal policy, invest in human capital development with strong focus on early education and health insurance.
The second term administration will also facilitate investment in oil and gas sector by ensuring speedy passage of the Petroleum Industry Bill and Deep Offshore Oil and Exploration & Production Bill includes resolving the liquidity challenge in power sector and facilitate private sector investment.
"It was emphasized that we need to work effectively with all other arms of government such as state government, national assembly for major high impact initiatives such as provision of large scale land for agriculture and food security, passage of critical legislations.
"The work we have done here has been critical to laying the foundation for what we will accomplish in this administration. But this work alone is not why we are here. Now it is time to turn our words into actions – to take everything that we have learned, all the strategies and approaches that we have discussed, and go execute our priorities.
"This work begins now. The people of Nigeria are looking to this administration for results – and they expect them quickly. I will like to reiterate that the Federal Government is committed to delivering on and implementing all agreed initiatives within the stipulated timelines.
"To ensure effective implementation, the initiatives will be cascaded to the relevant ministries, whose ministers will champion the responsibility for driving implementation and execution.
"As ministers, you have leading roles in framing issues within your policy domain and developing, implementing and tracking policies and in communicating the impacts and results. It is your responsibility to take ownership over the success of these initiatives.

Ramadan: 7,750 IDPs in Borno, Yobe, Kano to Benefit from KSrelief Donation – NEMA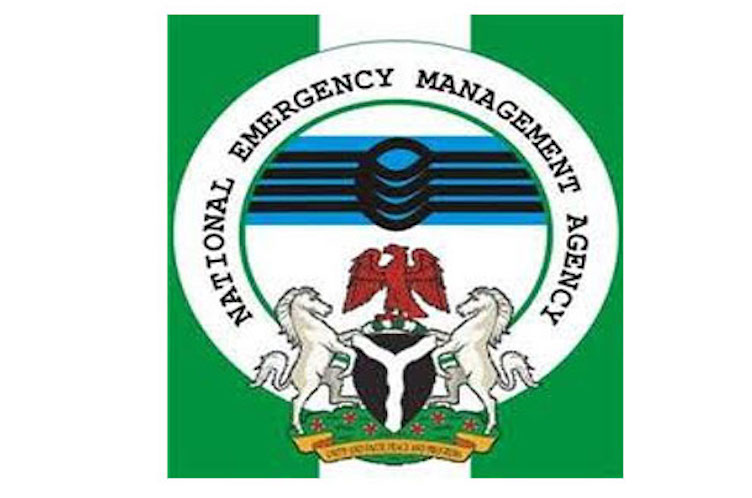 The National Emergency Management Agency (NEMA) says 7,750 Internally Displaced Persons (IDPs) in Borno, Yobe and Kano State will benefit from the King Salman (KSrelief) Humanitarian Aid and Relief Center food donation.
The agency disclosed this in a statement signed by Mr Manzo Ezekiel, Head, Press Unit, NEMA, on Saturday in Abuja.
The food donation which was in the spirit of the Ramadan season included 7,750 bags (25kg) of rice, 7,750 bags (25kg) of beans and 7,750 packaged (4kg) of masa vita flour.

Others items included 7,750 gallons (2 litres) of vegetable oil, 7,750 packaged (1kg) of salt, 7,750 packaged (2kg) tomato paste and 7,750 packaged (0.
8kg) seasoning.
Ezekiel said the distribution would be based on a standard food basket where each beneficiary household would receive a bag of rice (25kg) and bag of beans (25kg).
He said that other items would include, masa vita flour (4kg), vegetable oil (2 litres), salt (1kg), tomato paste (2kg) and seasoning (0.8kg).
According to him, the agency had concluded detailed profiling of the target beneficiaries at the identified camps and host communities, in preparation for onward distribution.
The News Agency of Nigeria (NAN) reports that the donation by KSrelief, a humanitarian aid agency of the Kingdom of Saudi Arabia, is a continuation of assistance to persons affected by insurgency and disasters in Nigeria.(NAN)
Native Doctor Slaughters Mad Man During Treatment in Adamawa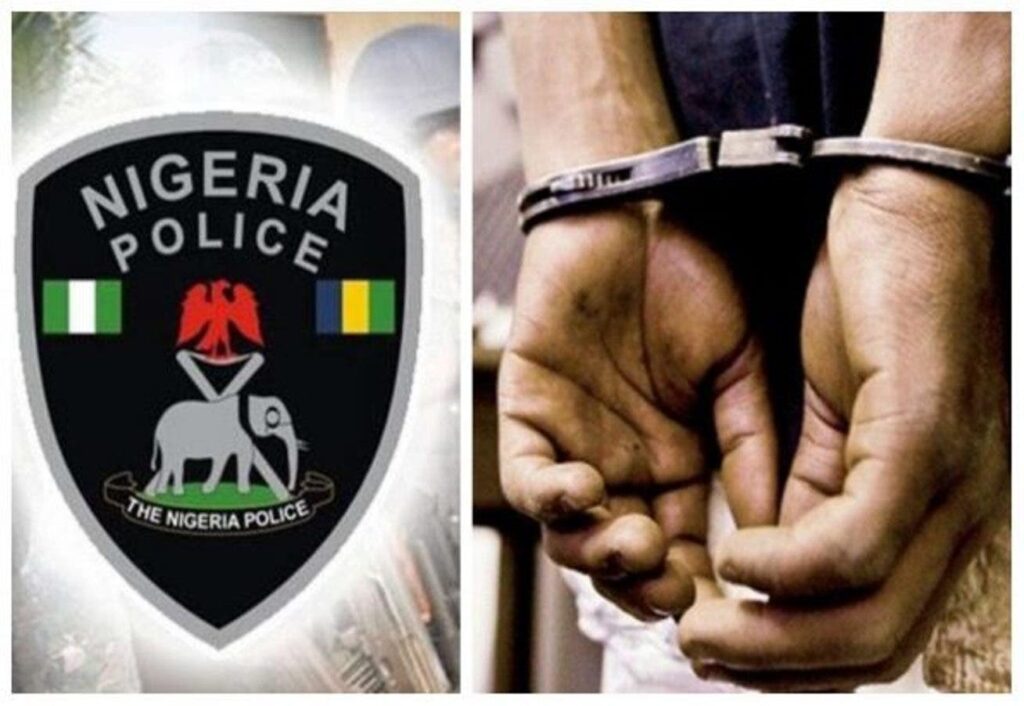 From Yagana Ali, Yola.
A 48 – year old native doctor, Ezekiel Buba, is in police net for allegedly killing a mad man during treatment.
The suspect , who resides at Gombiyel in Shelleng Local Goverment Area,Adamawa state, was arrested by the police command for slaughtering the mentally derailed man known as Alamisa.
While narrating the ugly incident during interrogation at the police headquaters on Thursday, Ezekiel, blamed his demon for slaughtering the deceased brought to him for medication.

He said the deceased, who was suffering from mental illness and epilepsy, was brought to him by his elder brother, Yahaya Musa of Kambillam in company of other family members for treatment.
"I usually slaughter chickens for sacrifice to a blood demon in order to prevent it from tourching anybody. Failure to make sacrifice to the demon, a patient cannot get well". Ezekiel explained.
He further narrated that while performing some rituals with a robe at his backyard, the demon descended in a whirlwind with knives tied on his leg and slit the throat of the patient.
" I saw the demon in the whirlwind but before I could reach where the patient is lying down to protect him, the demon over took me and slaughtered him".he said.
"Initially, the demon had warned me and demanded that I should slaughter chickens and offer sacrifice of blood.
I was waiting for market day to buy the chickens for sacrifice as demanded.
He said that the family members of the deceased did not see the demon while coming down to the scene to kill Alamisa, saying that he was the only one who sighted it and rushed in to prevent it but to no avail.
He claim that he normally communicates with the demon which he inherited from his grand mother when asleep in the night in Koma Damti dialect in Jada LGA, saying that he has been using it to treat people in order earn a living.
The elder brother to the deceased, Yahaya Musa, blamed the native doctive for murdering his brother, saying that he was the one who slaughtered his brother and removed his throat.
The Police Public Relations Officer , SP Suleiman Yahaya Nguroje, said that the suspect was apprehended in connection with the crime and being investigated.
Nguroje, said that the Commissioner of Police, CP Afolabi Babatola Adeniyi, had ordered for discreet investigation into the matter as well as the prosecution of the suspect if found wanting.
Meanwhile, in another interviewed with SP Nguroje, the suspect confessed that he was the one who slaughtered his victim while treating him.
He explained that he was possessed by the demon at that time, hence his action, saying that he carried out the act when he was out of his senses.
Tuberculosis: Africa Achieves 26% Death Reduction, WHO Says
By Laide Akinboade, Abuja 
The World Health Organization (WHO) has said that the African continent was progressing in its efforts to mitigate Tuberculosis related deaths, as it has achieved a 26 per cent success rate so far.
WHO's Africa Regional Director Matshdiso Moeti, made this known on Friday, in a statement released to mark the 2023 world Tuberculosis day.

"The region is now on the threshold of reaching 35 percent TB death reduction," she said, adding that the 26 percent reduction recorded was achieved between 2015 and 2021.
However, Matshdiso said seven countries— Eswatini, Kenya, Mozambique, South Soudan, Togo, Uganda, and Zambia have achieved a 35 per cent reduction level in TB death since 2015.
Furthermore, Matshdiso decried the challenges in TB prevention and control experienced in the region.
 "First, there is a delay in diagnosis and testing. There is still a notable gap between the estimated number of new infections and case notifications of TB – 40 per cent of people living with TB did not know of their diagnosis or it was not reported in 2021. 
"One million people are living with TB in the region and have not been detected.
"Second, the link between TB and HIV. Approximately 20 per cent of people newly diagnosed with TB are also living with HIV infection.
"Third, the multi-drug resistant TB. In the African region, only 26 per cent of all people living with multi-drug resistance are receiving the appropriate treatment," she said.
Albeit, Matshdiso expressed delight that member states are increasing the uptake of new tools and guidance recommended by WHO, resulting in early access to TB prevention and care and better outcomes. 
She further noted that in the African Region, the use of rapid diagnostic testing has increased from 34 per cent in 2020 to 43 per cent in 2021, which will improve countries' ability to detect and diagnose new cases of the disease.
"It is particularly important to find and diagnose cases of TB so that the patients can be treated, and their contacts offered preventive medication. Nigeria is an example of a country that managed to significantly increase national TB case finding by 50 per cent in 2021 using innovative approaches such as the expansion of the daily observed treatment protocols, use of digital technologies, Community Active Case Finding, and enlisting Public Private Mix initiatives."
She said that TB required concerted action by all sectors: from communities and businesses to governments, civil society, and others. 
"We must work together to develop innovative approaches to reach vulnerable populations and ensure that they have access to quality TB care and management," said Matshdiso.
She further disclosed that the second UN High-level Meeting on TB in September 2023 will provide a rare opportunity to give global visibility to the disease and mobilize high-level political commitment to end TB.
DAILY ASSET reports that World TB Day is commemorated yearly on March 24 to raise public awareness about the devastating health, social and economic consequences of this preventable disease and call for accelerated action to end it.
This year's theme is "Yes, we can end TB," highlighting the need to ensure equitable access to prevention and care, in line with the drive towards Universal Health Coverage and the Sustainable Development Goals