2019 Hajj: 31,435 Pilgrims Back Home Safely in 65 Flights –NAHCON
The National Hajj Commission of Nigeria (NAHCON) says it has transported 31,435 pilgrims back home in 65 flights from the Kingdom of Saudi Arabia.
According to NAHCON command and control centre in Makkah monitored by the News Agency of Nigeria (NAN) on Thursday in Abuja, the latest returnees were 430 pilgrims from Kebbi State and two officials aboard Flynas XY7484.

Also 559 pilgrims from Borno state with one official came back aboard Max Air NGL 2080 which departed Jeddah airport in the early hours of Thursday Saudi Arabian time.
NAN reports that no fewer than 1.8 million pilgrims around the world, including 65,000 Nigerians performed the 2019 hajj in Saudi Arabia. (NAN)
Enenche Blasts APC, PDP Over Stand on Igbo President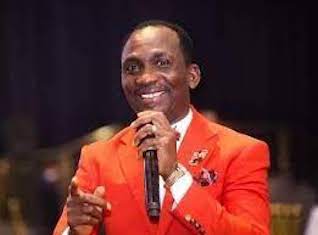 Pastor Paul Enenche of Dunamis International Gospel Center has lambasted Nigerian politicians and leaders of the two main political parties, the All Progressives Congress (APC) and the Peoples Democratic Party (PDP) for failing to give their presidential tickets for the 2023 presidential electionsto the South East.
Speaking during the healing and deliverance service at the church's headquarters, Glory Dome Abuja on Tuesday, fiery gospel preacher lamented how ethnic and religious groups are being marginalized in the country.

The man of God claimed that major political parties, especially the PDP and the APC should have zoned the presidency to the South-east to douse the ongoing agitation for secession.
He said, "When president Olusegun Obasanjo came into power in 1999 the two political parties decided to present candidates from the South-West.
There were South-West Christians so it was narrowed down.
"At this time now, let me ask a question, what is wrong if it was narrowed down to Southeast? I am asking out loud. People Who have felt so marginalized and oppressed for a long time.
"Why can't they be sensible and say let south-east produce presidency so that the parties give tickets to candidates from the region?
"Who says that such cannot calm down the agitation in that area and also give that region some sense of belonging?.
"Who says that an Easterner can not be a president of Nigeria. What did they do? What is their offence? Who said it? Where was the law made from? never for once.
"Those who have had presidency many times are still clamouring to come. That is to say, there is a group of people that are not humans. Such useless things are happening in various states of the country and Jehovah is arresting the situation.
"I say it with authority, there is no part of this country that is stronger or better than the other. And I can tell you in both capacity and wisdom if the same people have been ruling and everything is degenerating why can't you try other people and see whether things will not change? whether things will not be better. Jehovah will change it by force. He will change the narrative by force".
Many stakeholders had urged the two main political parties to zone their presidential tickets to the South East, but was not adhered to.
Ondo Attack: Nigeria Fast Becoming Failed State – ECWA President.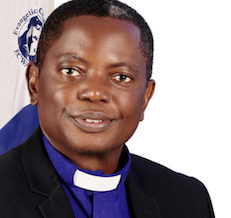 From Jude Dangwam, Jos
The President Evangelical Church Winning All (ECWA) and the head of TEKAN-ECWA Bloc of the Christian Association of Nigeria (CAN) Rev. Dr. Stephen Baba Panya has cautioned that Nigeria must not tow the path of Somalia.
He said the many killings, banditry, kidnappings, and criminalities across the country were clear pointers to the existential fact that Nigeria was fast becoming a failed state and heading towards anarchy and disintegration.

Panya stated this Monday in a press statement signed and made available to Newsmen in Jos the Plateau State capital.
According to him, "What is really keeping Nigeria today is nothing but the grace and mercies of God, and we must not take this for granted as a nation. As a multi-religious and multi-ethnic nation, every effort must be made not to destabilize our nation's critical fault lines.
"Nigeria should learn from the bitter experience of countries such as Somalia, which is known as the most homogenous nation in terms of religion, ethnicity, language and culture. However, due to the clannish war, it has not known peace since 1991."
The ECWA President said the attack was a well calculated assault on the peace-loving people of the Owo Kingdom and the entire Christendom in Nigeria; describing it as "barbaric, vile, wicked, Satanic, and a deliberate action to wipe out Christianity in the country."
"That the attack was carried out on Pentecost Sunday, the generally acknowledged 'birthday' of the Church, clearly shows it is a continuation of the relentless but futile effort of the devil and his agents to exterminate the Church in Nigeria," Panya stated.
The President while condoling with the families of the victims, the Catholic Church and the Christendom in Nigeria, expressed worries thus, "ECWA is worried at the increasing spate of hostility against the Church in Nigeria without the government taking drastic and adequate measures to forestall such acts.
"We also need to draw attention to another unfortunate trend that is gradually emerging and rapidly taking root as the new normal in our nation. This is the killing of people on alleged blasphemy being promoted and perpetrated by Islamic extremists.
"We recall the gruesome murder of Deborah Samuel Yakubu, a young Christian girl in Sokoto, and more recently, in Abuja, the murder of Odaru, a young Muslim vigilante from Nasarawa state for alleged blasphemy. We also recall the recent killing of Harira Jibril and her four children in Anambra state for reasons that are not yet very clear."
Panya cautioned that people who perpetrate such evil will continue to be emboldened to do more havoc when there are no visible and deterrent repercussions for their actions.
"The greatest honor that can be done to the victims of this attack is to get to the root of the matter and bring the perpetrators to justice no matter who they are and where they come from," he stated.
NGF Donates N50m to Victims of Ondo Catholic Church Attack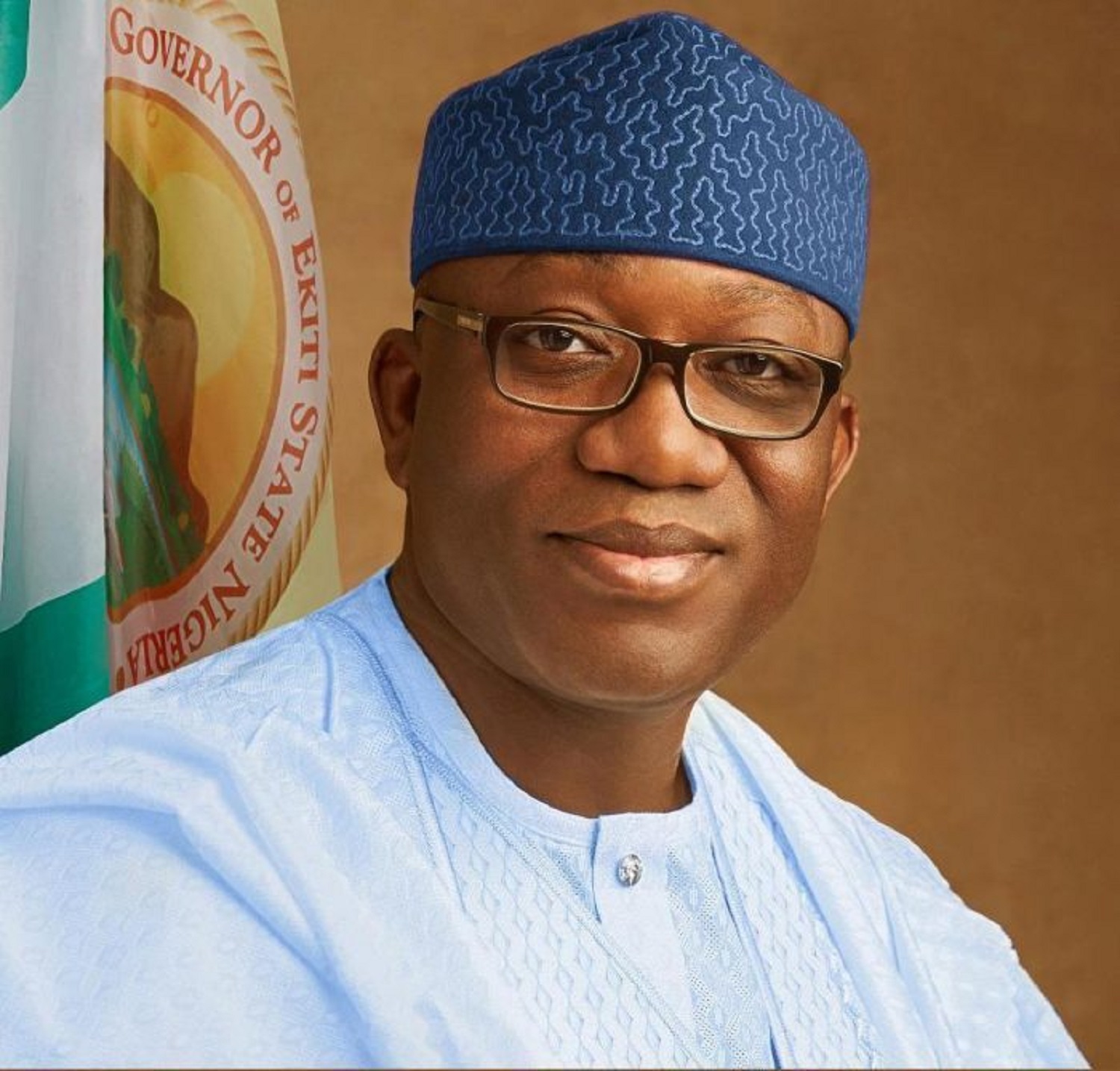 The Nigeria Governors Forum (NGF) has donated N50 million to victims of the attack on Sunday at the St. Francis Catholic Church, Owa-luwa Street, Owo Local Government Area of Ondo State.
Chairman of the NGF and Ekiti State Governor, Dr John Kayode Fayemi, made the donation when he paid a visit to Gov. Oluwarotimi Akeredolu at the Government House on Monday in Akure.

Fayemi was accompanied by a former governor of Ogun State and Senator representing Ogun Central Senatorial District, Senator Ibikunle Amosun.
They were later led by Akeredolu to the residence of the Bishop of the Catholic Diocese of Ondo, Bishop Jude Arogundade, before moving to Owo to commiserate with the Olowo of Owo, Oba Gbadegesin Ogunoye in his palace.
Fayemi, who described the attack as least expected, stated that Owo had been a very peaceful environment.
"It is a serious and unusual attack on the people who can't go out and farm or worship God in peace. We are all shocked.
"Just like the governor said, these people shall not go unpunished. They will be hunted down and brought to book. But this cannot save the lives that have been lost or save the wounded from discomfort.
"As leaders of the people, we will redouble our efforts. This is happening across the county and we are concerned. We know how troubled you will be. And we know that this is something that troubles our minds.
"For now, the governments at the state and federal levels are working to bring the perpetrators to book.
"My colleagues in the Governors Forum have asked me to donate N50 million to the Catholic Church to ameliorate the condition of the families of the victims. This is a crime against humanity." Fayemi said.
The Bishop of Ondo Diocese, Bishop Jude Arogundade described the attack as evil.
He urged the governors to ensure that those behind the killing and their sponsors were brought to book.
"I appreciate your coming and comment. How did we get here? Have we lost our mind and humanity? Even in war situation, nobody kills children and women. Nobody attacks the church.
"I am calling on you the leaders of the country, I think we need to talk and we need to be frank with ourselves.
"This cannot happen without the backing of some powerful people. Those behind this no matter how powerful they are must be brought to book.
"How are we presenting ourselves as primitive? Ondo state doesn't deserve this. Humanity doesn't deserve this. This doesn't present us well. People are laughing at us," Arogundade said.
At the palace of Oba Gbadegesin Ogunoye, the Olowo of Owo, Fayemi commiserated with the people of Owo and the Olowo over the ugly incident.
"Our people are traumatised. The entire governors asked me to deliver their condolences to you and the entire Owo people. We are all still in shock.
"This is not an attack on Owo or Ondo state. It is now an attack on all of us. We must restore our pride, so that our people can feel safe again. We need to restore our country to sanity, to safety." he said.
Oba Ogunoye said that the perpetrators of the ugly attack wanted to make a statement.
He urged the federal government to be proactive, saying "Our forests here in Owo, in Yoruba land have been invaded.
"Our farmers can't go to their farms again. Those in our forest illegally must be flushed out."
Akeredolu later led the visitors to the St Louis hospital in Owo, where some of the survivors are receiving medical attention. (NAN)