Sultan Faults Clerics Over Inciting Religious Messages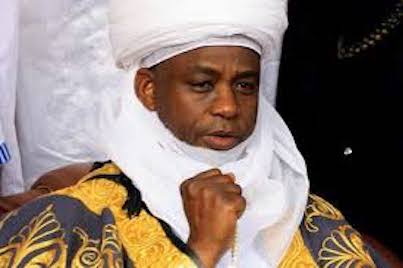 The Sultan of Sokoto, Alhaji Sa'ad Abubakar III, has condemned pastors and Imams that incite violence and politicize religion in Nigeria.
Abubakar made the condemnation on Sunday at an inter-faith session he held with Christians and Muslims in Akure, the Ondo State capital.
The session was a prelude to the public lecture marking the Akure Ulefunta festival he is billed to deliver on Monday.

The lecture is entitled "Our Diversity, a Divine Gift and Blessings untapped: Wrong Path trodden and Way to Peace."
The Sultan said clerics must restrain themselves and mind their words while preaching, so as not to complicate issues in the country.
He added that it was disheartening that some clerics were fond of taking undue advantage of their followers, enriching themselves while their followers wallow in abject poverty.
"Don't politicize religion because God does not belong to any political party.
"The bible doesn't belong to any political party, nor does the Quran.
"If you are a good pastor, Imam, teach people how to salvage their lives, for this life is a temporary one, the permanent life is eternal.
"There is a lot of materialism out there. They move in convoys with guns, big vehicles, saying they are the founders of churches, as well as some Islamic movements, all in the bid to make worldly things for themselves and their followers just shouting Alleluia, shouting Allahu Akbar.
"They are getting richer and richer and the common man is getting poorer and poorer," he said.
He admonished followers of all faiths to respect one another, saying "there is a common thread between Christians and Muslims" which should be deployed to the good of the society.
Abubakar emphasised the importance of coming together to talk on all issues affecting the country, so as to arrive at a consensus.
"If I sit down in Sokoto and you are here in Akure we will not communicate properly, but by coming here, we found out that we all have the same agenda but we are not executing it the same way.
"The more you come close to know one another, the better we function as one family."
The Sultan stressed that religious leaders must tell the truth to those in authority, as that would help the government to maintain peace and stabilise the country.
" Let's never get tired or be afraid to come together to talk, no matter how tough, bad or negative things seem to be.
" If we sit down at the dialogue table, we will resolve all issues. Communication is the most important.
" If people take up arms against one another, they will one day come to the dialogue table.
"If you know you can sit down and find solution to your problem, why take up arms in the first place?
"That is why religious leaders must always preach peace, must always talk about dialogue and must never talk about picking up arms to kill one another because you don't create life, life belongs to God Almighty and you can't take life because you never created it.
"We must always preach godliness and understanding," he said.
The Sultan also talked about the alleged demolition of a mosque in Rivers, saying that the Nigeria Inter-Religious Council was handling the matter "in a quiet manner."
"We have talked to CAN in Rivers.
"We don't make noise in resolution of issues. We stepped into it. They sent us documents and all. I am not the type that likes talking to the press.
" You can hardly hear me granting interview to pressmen. Even in the North, I hardly speak in Hausa so that they don't twist my statement. I speak English.
"We must work together, we must tell our leaders the truth; we must tell ourselves that there is a lot of insecurity all over the place and we must sit down together and find solutions to it.
" We mustn't apportion blames to one president or another," he said.
Earlier, Oba Aladetoyinbo Aladelusi, the Deji of Akure, applauded the Sultan for his interventionist roles in resolving conflicts all over the world.
He prayed for the success of the Sultan's engagements in the state. (NAN)

More than 1m Faithful Expected at Papal Mass in Kinshasa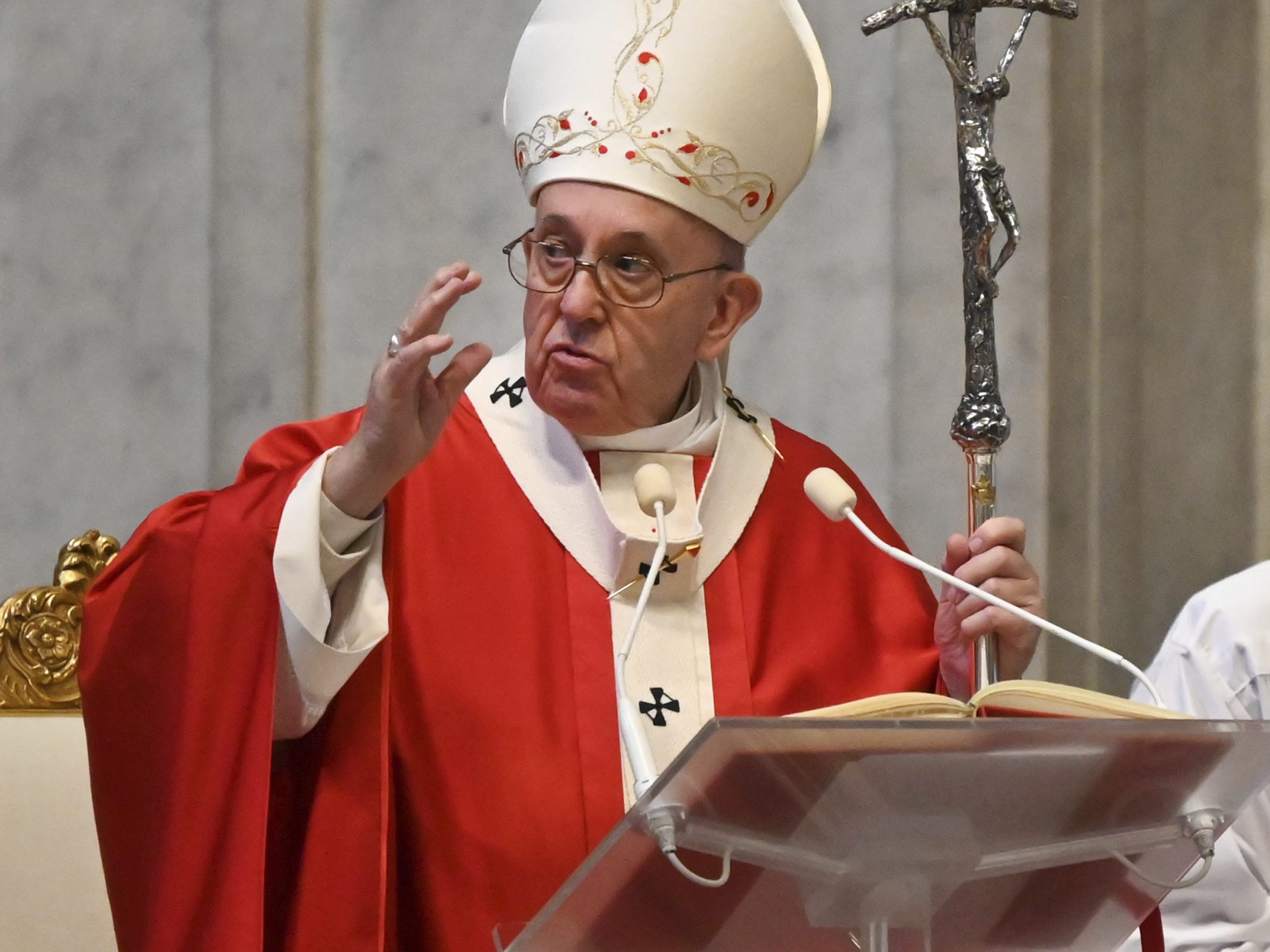 A day after his arrival in Congo, Pope Francis is scheduled to celebrate a public Mass on Wednesday morning, with more than one million faithful expected to attend.
The service with the pontiff, expected to be one of the highlights of Francis' pilgrimage to Central and East Africa, takes place on the grounds of a military airport.
Already after landing in Kinshasa on Tuesday, hundreds of thousands of people cheered the Pope along the roadside as he drove in a convoy from the airport to the city centre.

After the morning Mass, Francis in the afternoon was due to meet victims of violence brought to Kinshasa from the east of the country.
Violence has recently escalated in the border region with Rwanda, where rebels are repeatedly carrying out attacks.
Afterwards, Francis plans to meet representatives of aid organisations.
(dpa/NAN)
Catholic Archbishop Tasks Christians on Unity, Cooperation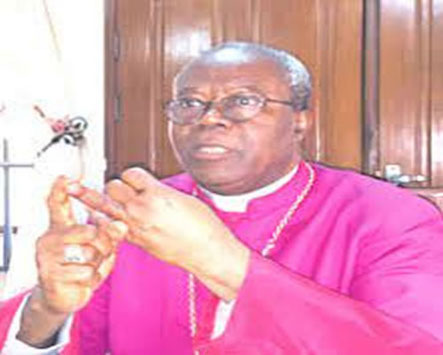 Catholic Archbishop of Calabar, Most Rev. Joseph Ekuwem, on Sunday at the FCT urged Christians to shun divisions in the body of Christ and embrace unity for national development.
Ekuwem made the call at the 2023 annual Lecture and Merit Award of the National Missionary Seminary of St. Paul in Gwagwalada.
The lecture was entitled: "Missionary Cooperation and Integral Development''.

Ekuwem said the essence of the lecture was to reposition the Church and its members on its outreach and services to people within and outside the Church, especially in Nigeria.
According to him, the greatest achievement of the Church is not about structure and properties acquired, but consistent drive on evangelism and converting people to Christianity through words, prophetic impartation and counselling.
"Being Missionary implies bringing the good news of salvation to the people by preaching the proclamation among those who have not known Jesus Christ.
"People of God are expected to cooperate with one another in the exercise of missionary activities for an effective realisation of the mission of Christ entrusted to them.
"The aim is to examine the concept of mission and missionary cooperation and its theological and missiological ramifications, theological principles for missionary activities and apply them for integral development,'' he said.
Missiology is the academic study of the Christian mission history and methodology. It began to be developed as an academic discipline in the 19th century.
Ekuwem enjoined Christian leaders and their congregations to always examine issues that promoted cooperation and better understanding among different denominations in Nigeria.
He noted that: "where there is unity there is progress'' and stressed that Christians should walk together in love and purity as it would assist in national development.
In his address, Mr Hyacinth Ichoku of Veritas University, Abuja, said the Church, as an agent of peace, reconciliation and healing has to contribute in addressing the political, cultural, ethnic and other fractures within Nigeria.
He said theologians must begin to think of adopting the approach of social scientists, if they were to address fully, the limitations of human responses in the society.
Ichoku emphasised the need for denominations to jettison competition among themselves and embrace cooperation.
"We should emphasise things that will unite the Church and shun things that can divide us,'' he stressed. (NAN)
Adeleke Holds Prayer Session for Successful Tenure in Office
Gov. Ademola Adeleke of Osun, on Tuesday began the New Year activities with a prayer session in the Governor's Office, Abere, the News Agency of Nigeria (NAN) reports.
The events witnessed the presence of religious leaders across several religious groups and royal fathers with party faithfuls, including citizens to pray for the peaceful, tranquillity and political stability of the state.

Adeleke said he is working assiduously with a view to presenting greater achievements for 100 days in office.
He urged citizens of the state, especially civil servants, not to relent in their prayers for him to succeed as governor.
According to him, the state is moving to its promised land with new governmental policies aimed at delivering dividends of democracy.
"We shall get to the promised land, you see that we have renovated the governor's office.
Also, you have not seen anything yet.
"I want to assure you that I will rule with the fear of God.".
Adeleke further urged civil servants to be active in the discharge of their respective duties while in office.
"I will be paying offices unscheduled visits and if I find out that your surroundings are dirty, you will be questioned.
"Our offices must be clean because you are representing Osun state.
Earlier, Rev. Amos Ogunrinde, Chiarman, Osun Christian Association of Nigeria (CAN), prayed that God grants the governor the required wisdom and knowledge to lead the state well.
Ogunrinde urged civil servants and citizens to support the present governor in prayers in fulfilling his campaign promises.
The CAN chairman further advised the governor to be peoples oriented, focused and never allowed any form of distractions that could hinder him from fulfilling his promises to the state.
Also, some Islamic clerics, including the Imams of Edeland, Ile-Ife, Iwo and Ila-Orangun, all prayed that God should open doors of opportunities for the development and actualisation of all the campaign promises of the governor.
The Imams also prayed for peace, unity, safety and dedication by the Government and citizens in 2023.
"We appreciate God for His goodness and support over his Excellency on his election and subsequent inauguration as the 6th executive governor of Osun.
"We pray God to grant him Divine wisdom to govern the state well.
NAN further reports that other religious leaders present at the event are Dr Michael Akande, Christ Apostolic Church (CAC), Osun Region, Bishop Jimmy Ajayi, Osun CAN financial secretary, Imam Lere Yusuf, President, League of Imams in Osun among others. (NAN)