2023: Observations from Kenyan Election Show INEC needs to Review Voting Hours-CODE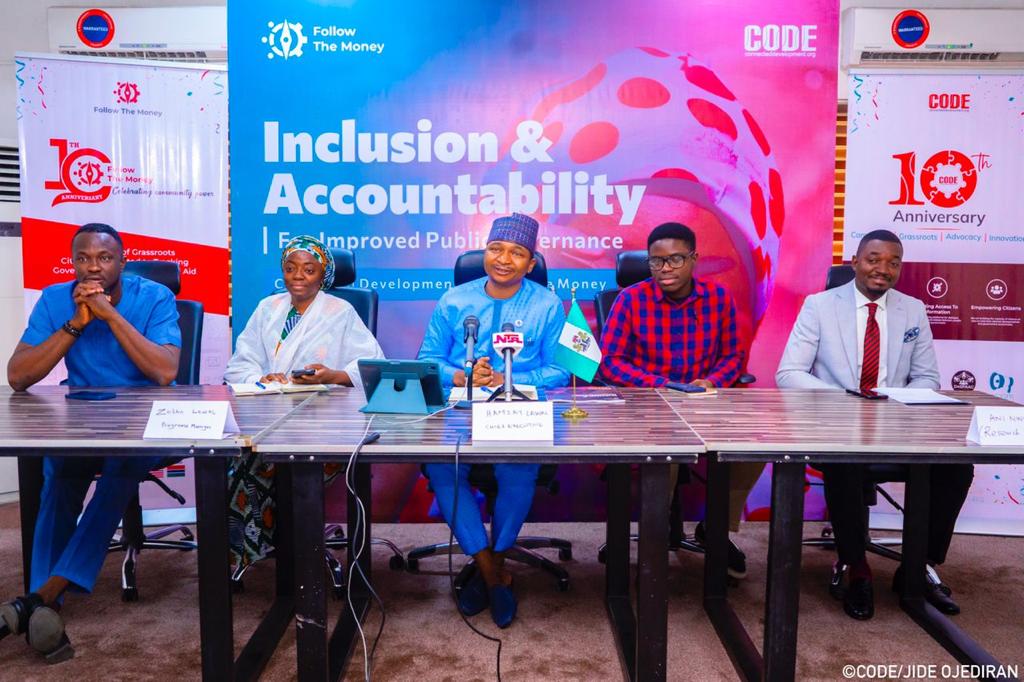 Connected Development (CODE),a Civil Society Organisation says observations from the just concluded Kenya election have revealed the need for the Independent National Electoral Commission(INEC) to adjust its voting hours for 2023 poll.
Mr Emmanuel Njoku, Director, Democracy and Governance, CODE said this at the official launch of CODE's annual report that detailed its various interventions and effort to institutionalise accountability and transparency in governance across Africa.

Njoku said that INEC's review of voting hours was recommended because if not done, more than 30 million citizens could be disenfranchised in the 2023 General Elections .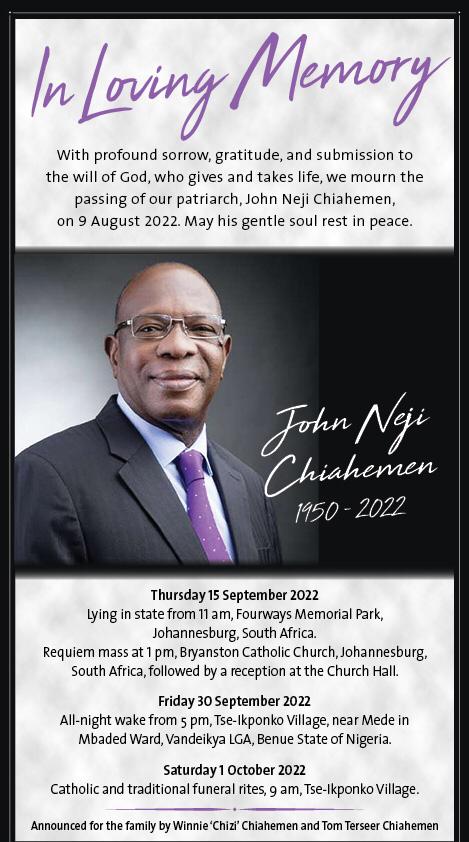 He said that this was because Kenya used the same Bimodal Voter Accreditation System (BVAS) device and also transmitted its results electronically just like Nigeria and the process was practically the same as the only difference was in the numbers.
He added that CODE was in Kenya to observe the election and to also see how the device would work so as to prepare for Nigeria's election in 2023.
"Kenya's voter register is just 22.1 million and the voter turnout was 65 per cent, which was about 14 million votes, in Nigeria we are expecting around 45 per cent voter turnout which is close to 40 million people.
"Yet Kenyan polls open as early as 6am and close by 5pm that is 11 hours for a voter register of just under 2.1 million what that means is that everybody gets to vote.
" However, people in Nigeria with higher voters' polls open for just six hours from 8:30 and closes by 2:30pm that is just six hours for a voter register of 95 million people.
"With the BVAS, it takes a person two minutes to accredit and voting , mathematically, if it takes one person two minutes to go through the process to vote, it means in an hour, it will take just about 30 persons to vote," he said.
Njoku added: "This is because if we go ahead with what we have, which is just six hours for 95 million persons to be able to get to vote, we may end up seeing close to 30 million Nigerians being disenfranchised in the 2023.
"Going forward, if Kenya with a voter register of 22 million persons allows 11 hours for citizens to vote, INEC needs also to expand its voting time."
Mr Hamzat Lawal, the Chief Executive Officer, CODE, said that the report launched revealed CODE's activities of holding public officials accountable and demanding that they keep their promises to their constituents by expediting timely interventions.
Lawal said that in 2021, with support from Ford Foundation, CODE supported local leaders in Rivers grassroots in a campaign borne out of the need to combat pervasive corruption, poor accountability, and the negligence of community development.
He said that this have been amounting to years of under-development, exposure to hazardous health risks due to oil substance leakages into water supplies and the sheer impact of these on livelihoods and the quality of life.
He said that CODE visited 19 project sites in 10 communities in nine LGAs and as a result ,so many abandoned projects were completed.
Lawal added that the World Bank has approved a 150million dollar credit for the Adolescent Girls Initiative for Learning and Empowerment (AGILE), to improve secondary education opportunities in the country.
He said that the AGILE project which was being carried out in 7 states would be implemented by the Ministry of Health in collaboration with Connected Development CODE, a Non-Governmental Organisation.
He said that the seven states were Kano, Kebbi, Kaduna, Kastina, Borno, Plateau and Ekiti State.
He stated that the AGILE PROJECT was expected to be a platform for girls health education, gender based violence awareness, and prevention as well as life skills, for a period of 5 years
"We also tracked N1.167 billion worth of constituency projects in 30 communities across 3 senatorial zones of Kaduna State under Deepening Citizens' Interest in Government Spending and Addressing Accompanying Corrupt Practices ( DESPAAC).
"We trained 53 students in Anti-Corruption, Transparency, and Accountability under the Power Of Voices Partnership Fair For All Project In Oil Regions.
"CODE also initiated and revived integrity and anti-corruption clubs in 30 schools across FCT, Cross River, Delta, and Rivers states," he said.
Lawal said that CODE assessed the readiness of 90 Primary Health Centres(PHCs) to receive, store and effectively administer vaccines with the purpose of equally driving quality standardisation of PHCs across the six geopolitical via follow the money project among others .
Also speaking ,Mr Ani Nwachukwu ,Research and Policy, CODE, said that there was need to address the security situation in the country especially at the grassroots otherwise it would affect the 2023 General Elections.
Nwachikwu said that CODE was implementing a national security watch projects that looked at analysing security breakdowns across the federation.
"We are unveiling the first edition for the monthly security dossier," he said. (NAN)
Plateau: Kwande Reconciles Warring PDP Groups, Party Ready for Elections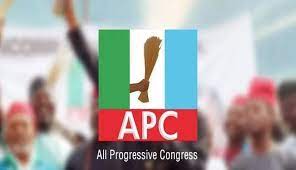 From Jude Dangwam, Jos
The Peoples Democratic Party (PDP) has resolved to work for all candidates of the party beginning from the Presidential candidate Atiku Abubakar to the Governorship candidate Caleb Mutfwang, Senatorial candidates, House of Representatives candidates and the State House of Assembly flag bearers of the party in the forthcoming 2023 general elections in the country.

The resolution was reached at a healing meeting called by the former Ambassador to Switzerland Amb. Yahaya Kwande held at his residence with all factions, party leadership and the Governorship candidate arriving at a common ground to work together for the success of the party as official campaign leading to the 2023 elations will kick-started in few days.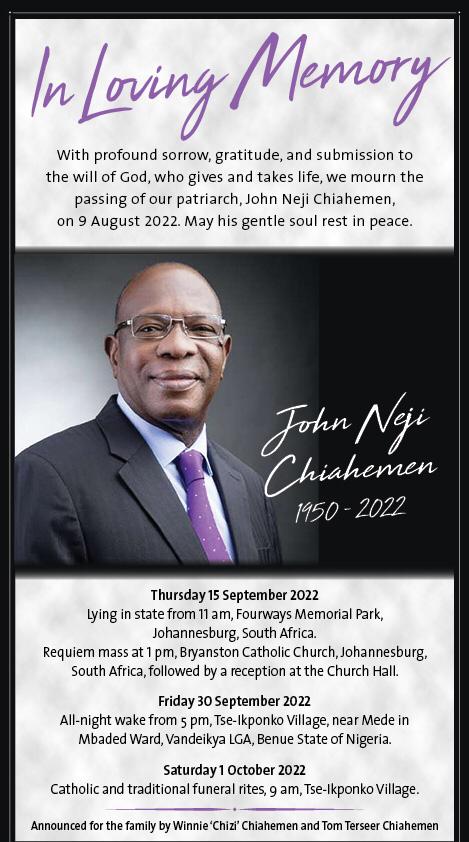 The former Secretary to the Plateau State Government, Prof. Shedrach Best while briefing newsmen after the five hours closed door meeting at the residence of the elder statesman Monday in Jos the state capital disclosed that all issues have been resolved and the party is ready to go into electioneering campaigns.
In his words, "There has been a lot of concern on the unity of the party in Plateau state, and there has been discordant statements in regards to the support of the Presidential candidate of the PDP Atiku Abubakar.
"This meeting addressed all those issues of the need to unite the party, the need to get the people work together because there has been groups that are working across purposes but today by virtue of the Convener who happens to be an elder stateman Yahaya Kwande, he was able to bring together all shade of opinions under one roof."
He added, "We have been able to discuss the unity of the party so that we get ready for the take off of campaigns, and we are going into this campaign as one house, we are going as one Plateau, one PDP. We have agreed that every persons that bear the flag of the PDP beginning from the Presidential flag bearer Atiku Abubakar, through the Governorship flag bearer Caleb Mutfwang to Senate candidates, House of Representatives candidates and House of Assembly candidates, this party will support them and deliver them."
Best explained the essence of the meeting, "This is a healing meeting at the residence of this elder statesman who we consider a father figure, we wanted a rallying point and this is the rallying point, we wanted a meeting point and this is the meeting point, If you look at the meeting, the State Working Committee (SWC) is represented, the Jang group and the Huseni group are equally represented, all people from both sides were here."
While responding on the Governor Wike's position on the party and the possible support for the victory of the party in the coming elections he stated, "The Plateau PDP has been around since 1999, and Wike's support is a recent phenomenon, I believe that this party is good to go. PDP is strong enough because the backbone of the party is the people, and Plateau people are essentially and fundamentally PDP.
"If we get Wike's support fine, but if we don't, I believe this party is sustainable; remember that in 2019 when we held elections, Atiku Abubakar won in Plateau state and there was no support from Wike, we are capable of replicating that," he assured party faithful and Plateau citizens.
Adjustment of the Time-Table of Activities Earmarked to Commence Campaigns by the Tinubu/Shettima Presidential Campaign Council.
By Jude Opara, Abuja
The crisis that trailed the list of members of the Campaign Council may have forced the All Progressives Congress (APC) to postpone indefinitely its earlier planned Peace Walk and Prayers to flag off it campaigning programme.
In a statement made available to newsmen late on Monday, Chairman of the APC National Campaign Council and governor of Plateau state, Simon Lalong said the event would now hold an a later date.

He said the postponement was done to include many other stakeholders who would want to be part of the campaign team.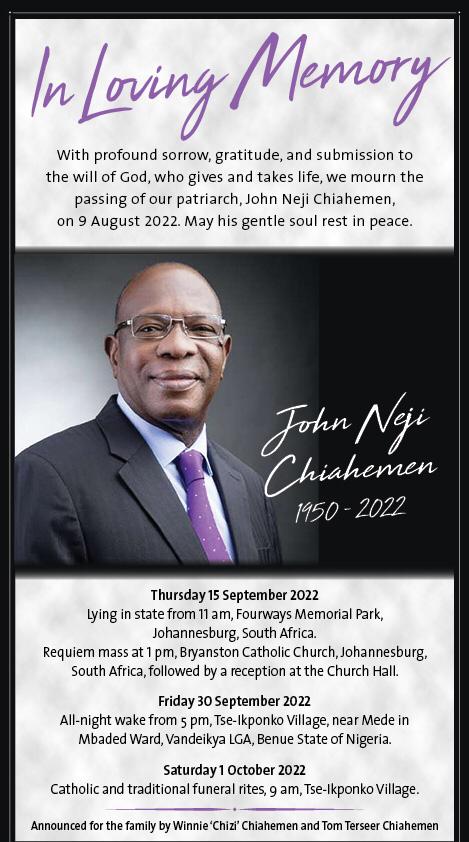 Lalong wrote; "Recall that we had earlier earmarked a peace walk and prayers for Wednesday, September 28, 2022, to officially kick-off our campaigns for the 2023 Presidential Elections. We had also announced that the members of the Campaign Council report at the Campaign Headquarters on that day to collect their letters of appointments.
"However, due to the expansion of the list to accommodate more stakeholders and interests within the APC family, we have decided to adjust the time-table of these activities in order to ensure everyone is on board before activities officially commence. Consequently, the activities earlier announced for the 28th of September will no longer hold.
"As the ruling and most attractive party in Nigeria, we understand the sacrifices and understanding of our teeming members who are more than willing to volunteer themselves for this great task ahead. It also shows the enormous love that the party members have for our candidates.
"A new date and time-table of events will be announced soon".
Many party stakeholders have been complaining that they were ignored in the composition of the Campaign Council, insisting it was lopsided.
Buried PVCs: INEC Ready to Make Findings Public—Okoye
By Jude Opara, Abuja
The Independent National Electoral Commission (INEC) says it will soon make public its findings on investigations it carried out on the Permanent Voter Cards (PVCs) alleged to have been buried in different locations in Nigeria.
National Commissioner and Chairman, Information and Voter Education Committee (IVEC), Festus Okoye, said this at a two-day capacity workshop for INEC Press Corps on critical issues in the Electoral Act, 2022 and preparations for 2023 General Election in Lagos.

Okoye said that arrangements are being concluded for the INEC Chairman, Prof.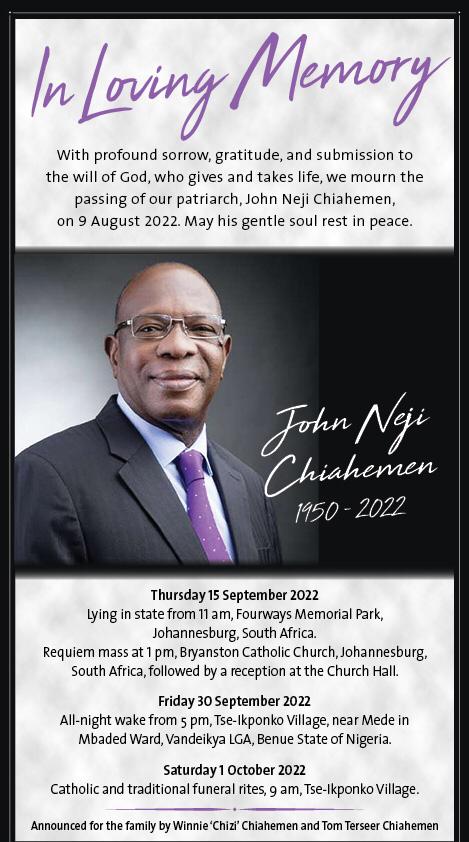 Mahmood Yakubu to address Nigerians on the findings of the Commission.
"The chairman has made it clear that we were going to investigate that particular issue and that we were going to make our findings public.
"The chairman will make finding of the commission public as relate to PVCs allegedly found in inappropriate locations," Okoye said.
On the rumour that the incidence forms may still be used for 2023 general election, Okoye said the usage of the forms in Nigeria electoral process was a foregone conclusion.
He advised the electorate to look at how to advance in the usage of technology in the country's electoral process adding that there is no room for any backward movement.
"We have retired the Smart Card Readers and incidence forms and nobody can resurrect them. People should leave some of the things that we have already buried to remain where they are.
"We should now be talking on how we can advance. We are advancing and technology only moves forward. Technology does not move backwards," Okoye said.
Also speaking earlier, the Chief Press Secretary to INEC Chairman Mr. Rotimi Oyekanmi, said that since the conclusion of the 2019 general election, INEC had embarked on internal restructuring, engagements with stakeholders and several innovations aimed at improving its services and the electoral process have been introduced including the replacement of the old Electoral Act (2010) with a new Electoral Act (2022).
"The workshop's main objective is to broaden the participants' knowledge about the commission's processes and procedures, innovations, critical aspects of the new Electoral Act 2022 and preparations for the 2023 General Election".
In his goodwill message, representative of the European Union Support Democratic Governance (EU-SDG)/DAI, Denis Mutabazi, said his organization will continue to partner with INEC to ensure the conduct of free fair and credible elections in the country.