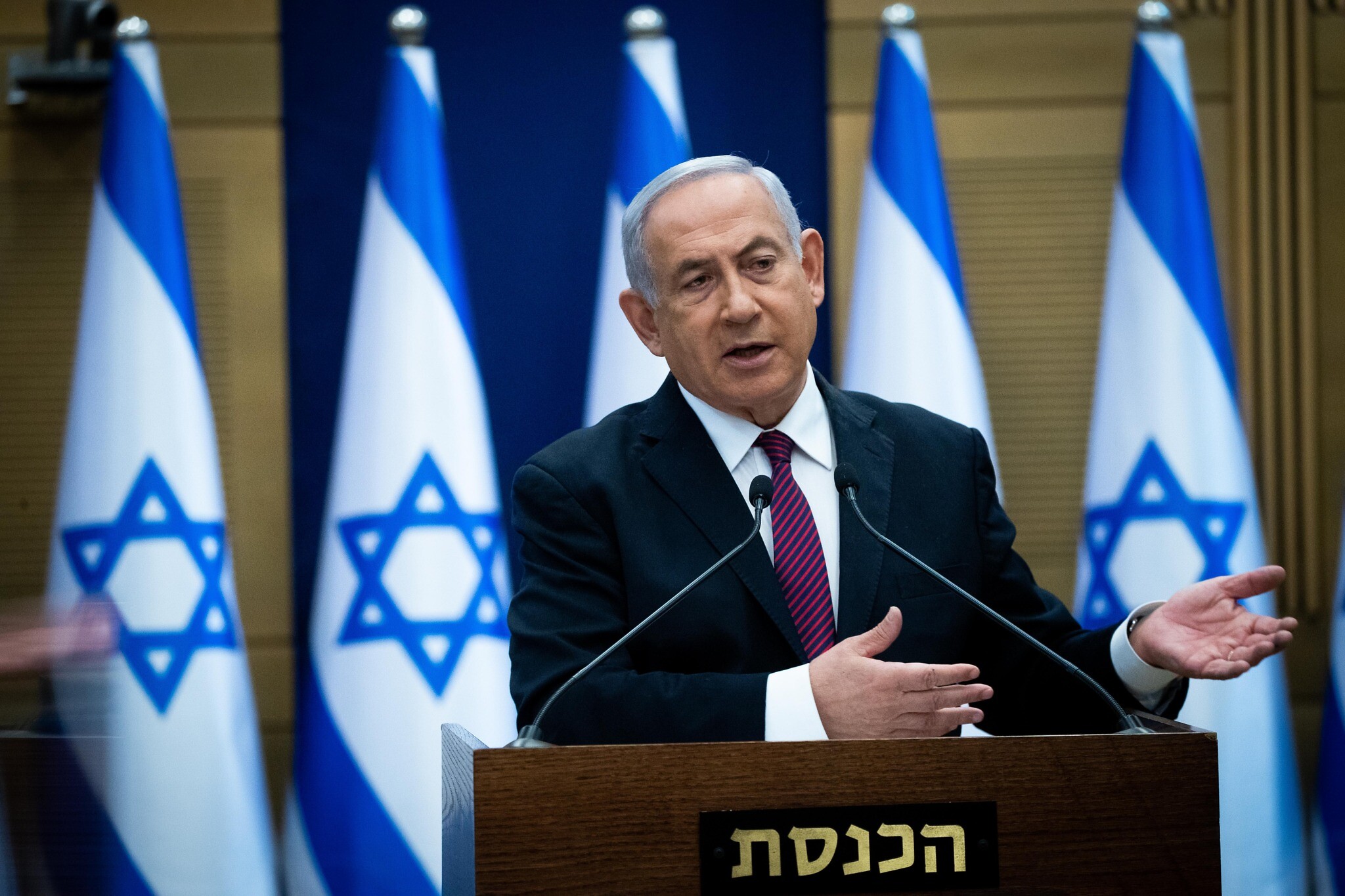 At least 100 Palestinians were injured in a series of clashes with Israel's police overnight and early on Sunday, the Palestinian Red Crescent said in a statement.
At least 90 Palestinians were wounded in clashes with Israeli police near the Old City's Damascus Gate and the Palestinian neighborhood of Sheikh Jarrah, both located in East Jerusalem, according to a Red Crescent statement.

The police said in a statement that they twice briefly evicted Jewish worshipers from the Western Wall, a Jewish holy place in East Jerusalem, after Palestinians hurled firecrackers at the site.
No injuries were reported.
Fresh clashes erupted at East Jerusalem's Al-Aqsa Mosque Compound after the end of the Morning Prayer early on Sunday.
At least 10 Palestinians were injured, including five that were injured by a rubber-coated bullet in their head, the Red Crescent said.
The clashes were sparked by the threatened eviction of dozens of Palestinians from their homes in Sheikh Jarrah and restrictions imposed by Israel during the holy Muslim month of Ramadan.
Earlier on Friday, about 200 Palestinians and 17 Israeli police officers were injured in clashes in East Jerusalem.
Elsewhere in the Israeli-occupied West Bank, Israeli troops shot dead two Palestinians and injured a third after the three opened fire on a military base in the West Bank.
Meanwhile, the Israeli military boosted its forces in the West Bank with additional combat troops and added anti-rocket Iron Dome batteries in the area near Gaza.
The move was made in accordance with the ongoing situational assessment, according to a military statement.
Israel seized the West Bank, East Jerusalem, and Gaza Strip in the 1967 Middle East war. It annexed East Jerusalem shortly after the war, claiming it part of the Israeli capital. (Xinhua/NAN)
Nigerians in America Write Buhari on 'state of the nation'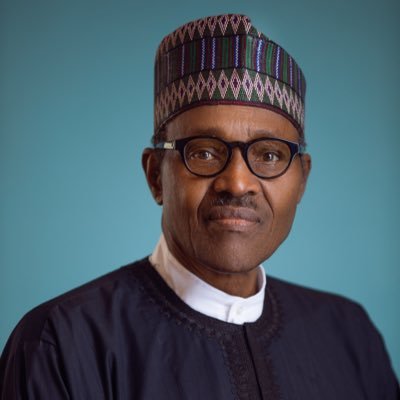 Nigerians in Diaspora Organisation Americas (NIDOA), USA Chapter, has written to President Muhammadu Buhari on some issues affecting the country and suggested the way forward.
In the letter, jointly signed by its President, Dr Eromonsele Idahosa and other officials of the association, NIDOA expressed concerns over the security situation in the country.

NIDOA's letter, a copy of which was made available to the News Agency of Nigeria (NAN) in New York, said that growth and development could not occur without security.
It described NIDOA as "a non-partisan group of incurable patriots fully invested in the continuing corporate existence of our dear nation as an indivisible entity based on equity, justice, harmony, and progress.
"We are reaching out earnestly to you in view of the recent resurgence in separatist agitations in various parts of the country where tensions have boiled over partly," the letter reads.
The group said insecurity and instability in the country would continue to scare away potential investors while making it near impossible to guarantee the basic rights of Nigerians to life and liberty.
"We urge you to take immediate action to move Nigeria swiftly in the direction of graduated level of jurisdictional policing authority predicated on community police philosophy which the Federal Government sought to introduce since 2016."
NIDOA stated that Nigeria had been scourged with multiple security challenges, including terrorism, banditry, kidnapping and internecine ethnic skirmishes, noting that these phenomena did not start overnight.
It listed causes of insecurity to include the lack of planning, communal distrust, corruption and incompetence, high youth unemployment, poverty, greed, nepotism, and compromised/ill-equipped security agencies.
"Experts have noted that Nigeria has not conducted a strategic analysis of its security systems and infrastructures since attainment of political independence in 1960.
"The result is that practices that even the British have jettisoned such as a centralised police force under the command of an Inspector General remain entrenched in Nigeria."
It stated that most advanced societies had police at county, city, and state levels so that they could effectively fight crime at local level with local personnel and command structure.
"The campaign against corruption should be ongoing, total, non-discriminatory, and non-partisan; it should become ingrained in our national consciousness as a people.
"Poverty and ignorance also contribute to our national menace of insecurity to our large population of poor and uneducated citizens.
"Government must move swiftly to reduce and ultimately eliminate the number of out-of-school children by guaranteeing access to education which should be compulsory up to basic education level.''
NIDOA said high unemployment situation is a ticking time bomb, urging government to implement policies that have direct impact on job creation and entrepreneurship development.
The association suggested that youth should be mentored and engaged productively in nation building, urging government to provide skills acquisition training and gainful employment for them after completing their training.''
The association assured President Buhari of continued support and constructive role in national development, saying it is mobilising the support of Nigerian-American owned/managed businesses and not-for-profit organisations.
"We are mobilising our members to invest in scholarships, skills acquisition, entrepreneurships and career development opportunities for Nigerian youth; the Federal Government is welcome to collaborate with us in this respect.
"The diversity of Nigeria in religion and culture should not be viewed negatively but leveraged as a positive force for development and the secularity of the Nigerian state should be protected,'' NIDOA said.
It emphasised the need for Nigeria to adopt a true Federal Constitution before the 2023 elections, suggesting the 1963 Constitution and the report of the 2014 National Conference as the basis.
The diaspora organisation advised the National Assembly to review all the previous reports and make fresh recommendations with a view to coming up with a new constitution that reflects true federalism.
"We believe in the promise of a unified Nigeria where every citizen is treated with dignity and respect, justice and fair play," the letter read.
NIDOA called for the devolution of power from the "over-bloated" exclusive list to concurrent list to enable states handle more constitutional responsibilities and unlock the potential of the nation. (NAN)
Monitoring group Says 8 people killed in Israeli Airstrikes on Syria
At least eight members of the Syrian government forces and their allied militiamen were dead after Israeli airstrikes on central and southern Syria, a monitoring group said on Wednesday.

The Britain-Based Syrian Observatory for Human Rights said the killed included members of the "National Defence'' forces.
It added that the Israeli strikes, which took place shortly before midnight (2100 GMT), hit posts east of the village of Khirbet al-Tin in the countryside of Homs.
The monitoring group said that an ammunition depot thought to belong to the Lebanese Shiite movement Hezbollah was also hit in the same area.
It further said that explosions occurred near the Dabaa Military Airport.
The official Syrian news agency Sana had first reported that Israeli fighter jets hit targets in Syria late on Tuesday night.
The agency cited military sources as saying that the rocket attacks hit central and southern areas of the country, without providing specifics.
According to a Lebanese security source, the Israeli planes used Lebanese airspace to also hit targets south of Damascus.
The Observatory confirmed that loud explosions were heard on the outskirts of Damascus International airport as well as as near the air force battalion in the Dmeir region.
It added that explosions were heard in the provinces of Hama and Latakia.
So far, there had been no official comment from Israel.
Israeli strikes in Syria have been seen as an attempt to prevent Iran, one of Syrian President Bashar al-Assad's main allies, from building up its military influence in the region. (dpa/NAN)
3 killed in Afghan Army Helicopter Crash, Says Defence Ministry
An Afghan army chopper crashed in the country's eastern Wardak province on Tuesday night, killing three crews and injuring another, the Defence Ministry said in a statement on Wednesday.

"An MI-17 helicopter of the army crashed in Jaghato district due to technical problem on Tuesday night and unfortunately three crews lost their lives and another sustained injury,'' the ministry said.
The Wardak province, with Maidan Shar as its capital 35 km west of the national capital Kabul, has been the scene of the Taliban-led insurgency over the past couple of years.
The armed group had gained ground in Nurkh and Jalriz districts as of May. (Xinhua/NAN)