9mobile Partners Gravitas For Exclusive Fibre Deployment Deal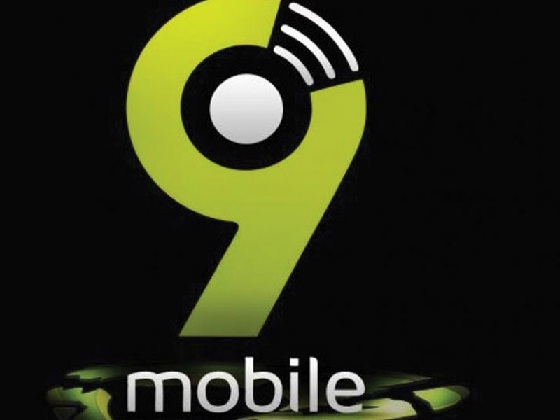 9mobile, a telecommunications company on Sunday says it has partnered with Gravitas, a property and infrastructure development company, to provide exclusive telecommunications services on Gracefield Island.
Acting Managing Director of 9mobile, Stephane Beuvelet, made this known in a statement made available to the News Agency of Nigeria (NAN) in Lagos.
"9mobile will provide fibre backbone infrastructure and internet that enables world-class communications across fixed voice and data services including triple play and dual play.

"Other services to be provided through 9mobile's fibre backbone infrastructure include Internet of Things (IoT), for security, surveillance, fleet tracking, smart home solutions, smart metering and intelligent utility.
"Gracefield Island will be a new integrated cosmopolitan smart city of 25,000 inhabitants initiated by Gravitas and built on purposely-reclaimed land within the fast-rising premium Lekki, Lagos shoreline,'' Buevelet said.
According to him, the exclusive Island would offer world-class utilities and services for both residents and businesses who desire a more liveable and serene environment.
Beuvelet said that 9mobile would continue to provide solutions that would enable Nigerian enterprises to thrive in a sustainable manner and earn optimal returns on investment.
He noted that 9mobile was delighted about the new strategic partnership with Gravitas.
"We thank Gravitas for entrusting 9mobile with the critical task of providing telecoms services on the Island.
"9mobile is excited about this opportunity to deliver best-in-class services for such a project which is clearly positioned to raise the bar in terms of world class living for Lagosians and Nigerians in general.
"We will put a well-staffed 9mobile Experience Centre on the space you have provided for us on Gracefield Island to provide 24/7 sales and service support with backup from our Enterprise Support team,'' he said.
The Managing Director of Gravitas, Olufemi Babalola, said that the company was happy to partner with 9mobile and commended them for their unflinching commitment to quality service.
He noted that the company carried out due diligence before deciding on 9mobile as its preferred partner.
INEC Refutes Report on Appointment of Femi Odubiyi as Head of ICT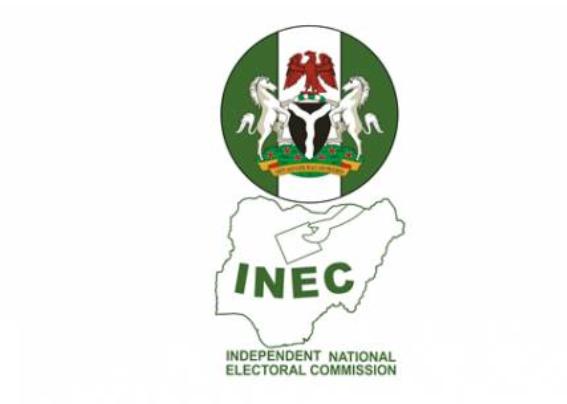 The Independent National Electoral Commission (INEC) has refuted a media report alleging that it has appointment one Femi Odubiyi, a former Lagos State Commissioner as its head of ICT.
Mr Festus Okoye, the INEC Commissioner and Chairman, Information and Voter Education Committee said this in a statement on Wednesday in Abuja.
Okoye said that none of INEC ICT staff was named Femi Odubiyi adding also that none of its staff had held political appointment.

"The attention of the commission has been drawn to a widely publicised report attributed to a well known Lagos politician, Chief Olabode George, that INEC has appointed one Femi Odubiyi, a former Commissioner in Lagos State and an associate of a prominent politician, as its head of ICT.
"Nothing can be further from the truth. To set the record straight, the name Femi Odubiyi does not even exist within our ICT Department at the INEC headquarters in Abuja or any state office of the commission.
"Our ICT staff are career officers of the commission. None has held any political appointment in any state of the federation.
"The public is urged to disregard the story. Its promoter should have been circumspect so as not to be seen as a purveyor of fake news," Okoye said.(NAN)
Nigeria Lost $82.7m to 2022 Internet Shutdown – Report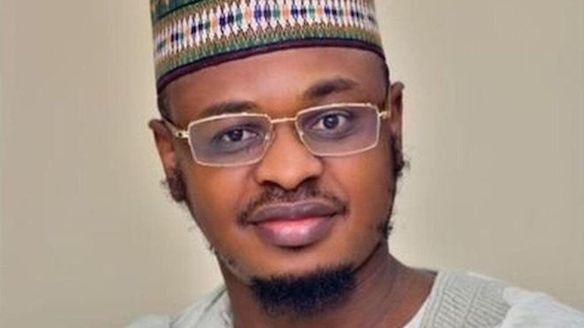 The economic cost of Nigeria's internet shutdown in 2022 was $82.7 million. The new figure indicates a 94 percent decline in 2021's value of $1.45 billion a Top10VPN cost of internet shutdown report shows.
The report stated that the social media shutdown by Nigeria also reduced to 287 hours last year from 5,040 hours in 2021.
"The Nigerian government extended the nationwide Twitter ban, first imposed in June 2021, into January 2022.

The ban followed the removal of a tweet by President Muhammadu Buhari on Twitter, as it was in breach of the platform's rules."
"Although the Nigerian government announced plans to restore Twitter access in October 2021, based on the condition that the social media platform would be used for "business and positive engagement", the ban would not be lifted until the following January.
The 222-day-long ban cost the Nigerian economy a total of $1.54 billion over the two calendar years," it reports.
Ilze Brands Kehris, assistant secretary general of the United Nations human right office said that shutdowns are generally imposed without much transparency, justification, or judicial or democratic oversight.
"Internet shutdowns cause profound damage to our societies. Given their indiscriminate and disproportionate impact, governments should refrain from imposing shutdowns. It is a tool that is very hard to justify, if at all, under international human rights law," she said, adding that such shutdowns can also have unintended consequences, such as disruption to supply chains or health and welfare systems.
According to the report, the cost of government shutdown rose by 325 percent from $5.6 billion in 2021 to $23.79 billion in 2022.
However, there were 114 major deliberate Internet outages in 23 countries last year, increasing total hours of government internet disruptions to 45 percent, 50,095 hours in the period under review.
A breakdown of the shutdowns include Internet blackouts which lasted for 23,097 hours. Internet throttling downtime stood at 134 hours while Social media blocks took a further 26,865 hours.
Also, 710 million people were affected by deliberate internet outages in 2022, up 41 percent year-on-year.
Twitter emerged as the most blocked social media platform, suffering 21,650 hours of deliberate disruption.
Webb Fontaine Urges Customs Server Disruptions Probe, Rejects Breakdown Claims
From Anthony Nwachukwu, Lagos
The Managing Director of Webb Fontaine Nigeria Limited, Mr. Ope Babalola, has called for a probe into the recent repeated disruptions of the Nigeria Customs Service (NCS) online service platform, stating that "our servers are up and functional for 99 per cent and more of the time.
"
Fielding questions from newsmen at the venue of the 2022 Annual Conference and Awards of the Association of Maritime Journalists of Nigeria (AMJON) in Lagos Monday, Babalola requested "a discussion" because "our servers do not break down and our networks don't fluctuate or malfunction as is grossly reported in the press.

"
Babalola, whose company is the provider of the NCS' IT and telecommunications infrastructure, and also manages the Nigeria Customs Integrated System (NICIS II), said he was disappointed at some of the stories "because we check and find that there is no problem with the server.
"The truth is that the reports were done without proper research on the issue. We at Webb Fontaine would prefer a more accurate reporting of exactly what is happening at the ports with respect to the servers."
"There are dozens of things that could have happened, so it's very important to find out what is going on before we report in the media. I hope that we can have proper discussions to talk about these challenges and work towards finding what the issues are, if any," he said.
He also rejected insinuations of a lack of competence on the part of the customs officials, insisting rather that "over the years, they have been extensively trained and many of them are very good at the job. I think some of them will be surprised at these frequent reports of server breakdown that aren't true."
Babalola also assured that customs would have no problem after the full modernisation of its processes, stating that the agency already operates a paperless system. He noted that the Customs platform covers almost all Nigerian agencies in the trade cycle except a few key ones, like the Nigerian Ports Authority (NPA), which are not yet in.
"We are hoping that when the NPA gets its automation done, we can work together, so that everything could go smoothly," he said.
Meanwhile, he disclosed that Webb Fontaine runs a fully automated and functional port community system in Benin Republic and several other countries which integrate with Customs and other port operators, and all enjoying the best of everything derivable from automation.
However, different targets might be impeding a common goal in Nigeria, where the ports are under the Ministry of Transportation, Customs under the Ministry of Finance, and Trade under the Ministry of Trade and Industry.
"So, in Nigeria we have three different ministries, sometimes with different objectives and goals. They also usually have different areas of interest and varying opinions on the best way to advance Nigeria's trade and commerce.
"There is a very important need to put all of them together so that there is a single focus and single drive towards a one-stop shop for proper automation. We already have about 90 per cent of that in customs' single window (trade.gov.ng). Most of the agencies are there, so I would suggest that those agencies that aren't there join the platform and everything can be harmonised."