Again, FCTA Demolishes Lokogoma Houses to Check Flood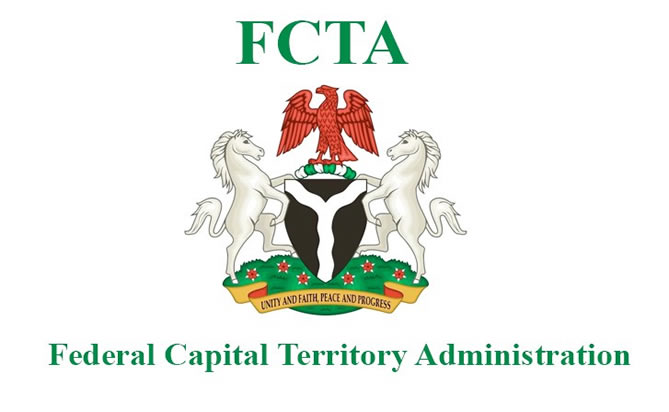 By Laide Akinboade, Abuja

Officials of the Development Control Department of the Abuja Metropolitan Management Council(AMMC), have begun the demolition of houses on waterways in EFAB Estate, Lokogoma.
The demolition started at about 2 pm on Monday and more than five houses including two churches in the estate would be affected.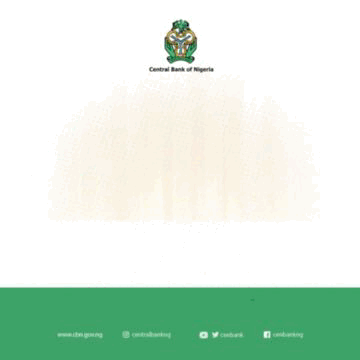 Chairman of the EFAB Lokogoma Landlords' Forum, Alhaji Shetimma Gana Mohammed said the demolition contravenes an earlier agreement with the FCT Administration.
He said the government had promised to verify building approvals to ascertain if the off-takers or developers contravened building regulations.
"If the FCTA said those houses don't have approvals, why should the developer sell the houses to the off-takers? Some of the owners bought the houses in trust, they are civil servants while some have retired to the village," he said.
He described the demolition as unfortunate adding that it could have been avoided if the developer had done proper channelization of water instead of the developer describing flooding in the estate as a natural disaster.
An official of the agency, at the scene of demolition said houses already marked for demolition within 20 metres from the waterways would be demolished.
Some affected residents were seen removing fittings and valuables from their houses when the bulldozers and pall loaders of the agency got to the estate.
The Director, Development Control of the FCTA, Muktar Galadima said the authority embarked on the demolition exercise as a proactive measure to save lives.
"Something is already bad and we were there to salvage the situation. We have been telling them to come with their approvals. We have been shouting that if they have valid title documents, they should bring it so that we can value their property and compensate them," he said adding that the government had to "save lives before we talk about verification."
Cross River State Forest Protection Needs Community Support – Egot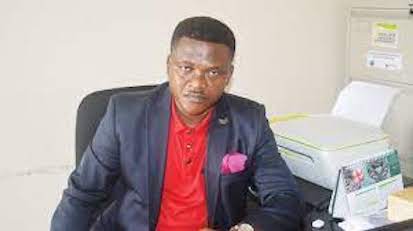 Dr Martins Egot is Executive Director of Panacea for Developmental and Infrastructural Challenges for Africa Initiative (PADIC-AFRICA), In this Interview with DAILY ASSET Correspondent, PATRICK ABANG in Calabar, he spoke on a wide range of issues Concerning Cross River National Park and Community Forest.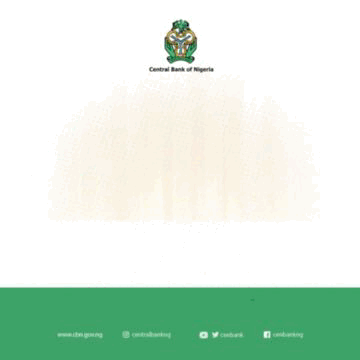 Excerpts
The Federal Government recently gave license to two firms to mine the Cross River National Park, what is your take on this?
Apart from the fact that the environmental organisation is very concerned about the environment of Cross River State and it's forest communities, we have been in very close partnership with the Cross River National Park for over ten years now.
They have been part of building capacity of our community eco-guards that we train and support to take care of, manage and carry out surveillance and protection of community forests. The National Park has been very cooperative and they have been seeing results from our partnership but this same National Park is being encroached. For example, in Ofumkpa, where this mining activity is really happening, for two years now we have been having joint patrols with the National Park officers, Rangers and the community eco-guards that we put together in Ofumkpa and they have been protecting the forests together. But suddenly, we hear that there is licence given to companies to mine, there is so much disaster in that place and for us, it is very disheartening.
What is your concern?
Our major concern is that for over eight to 10 years now, Cross River state has been suffering from deforestation, degradation and timber exploitation recklessly, without control. We have been fighting this throughout with all our might and it has not been easy because we have lost so much in the forest. We have three forest regimes in Cross River state. These are Community Forest, National Park and the Government Reserve. The community forest and the government forest reserve, which are under community and state government management, have come under serious attack and we are losing them massively. Our hope in Cross River State forest is the National Park, that is why we have the bulk of forest left but if we do not take our time, the experience we have within the last 10 years in the community and government forests, is coming over to the National Park.
As we speak, there are several areas that mining is happening in Cross River State except the National Park. Mining is coming into Cross River State massively and now, they have entered the National Park which is a big worry. If we do not take things more seriously in the National Park, there will be a disaster there and Cross River State will have nothing to show in forest because we do not know how to manage the community and government reserve forests that we have. Government institutions are not helping matters, so that is the major worry that made us make noise and tell people about it in order to stop the anomalies.
Is the National Park fulfilling its mandate?
The National Park Service Act (2006) unequivocally underscore that national parks are sanctuaries meant exclusively for the propagation, protection and management of vegetation and wildlife. Notably, Section 22 of the Act delineates the functions of Management Committees, reinforcing the exclusive dedication of national parks to the propagation, protection and management of vegetation and wildlife.
Section 29, clearly makes an offence for any unauthorised person to go into the National Park without the permission of the Conservator-General. Mining activities are explicitly prohibited in section 30(1) of the Act" which says, "a person who, unless authorised to do so under this Act or the regulations under this Act, carries out an undertaking connected with forestry, agriculture, grazing or excavation or does any levelling of the ground or construction or any act tending to alter the configuration of the soil or the character of the vegetation; or does an act likely to disturb the fauna or flora; or engages in drilling, mining, prospecting or exploration of any kind of natural resources.. Is guilty of an offence.
The National Park therefore has the mandate to manage and protect the National Park and the Federal Ministry of Mines and Steel Development should not in anyway, give out leasing rights to any mining company in the National Park and they know this. We are trying to get to the appropriate authorities to ensure that this is reversed as soon as possible. As we speak, it is still happening in Ofumkpa.
What are the benefits of the National Park to the state and the people?
Even as environmentalists, we are not completely in anyway opposed to government making money from resources that they have but we are saying that things should be done rightly. The status of Cross River State nationally and internationally, as custodians of the highest and remaining rainforest in Nigeria, is there. They ought to be ecological benefits, international recognitions and even funding to gain from this. At some point, discussions are on the way to begin to pick community and state benefits for having their forests intact. If we do not show working to show that we are compliant to conservation and protection, then we would lose out of it. Conservation is not completely saying do not make money from it, it is saying let us do it in the right direction and the proper way. We have always told people, timber dealers and community people to do the right thing by ensuring that they know the numbers of trees that they are extracting from the forests and ensure that they are of marketable size approved and following best practices as they would still make money from that. The National Park is a reserve that can give us funds from eco-tourism and we would still have our forests intact at that level.
For the Federal government to designate National Parks, they are for ecological, ecosystem benefits and tourism. Our sons, daughters and people from Cross River state are also being employed and they get salaries being paid as staff of the National Park.
Some persons have argued that the National Park is of no benefit to the people and the state, what is your view on this?
You cannot monetarily quantify what you have in the forest, apart from the ecosystem services which is life itself. But if you do real tourism projects in the National Park, there is no way Cross River State would not be making millions monthly from eco-tourism. There are lodges and people come in there from different areas and we make foreign exchange from that.
What is the size of the National Park?
Looking at the Ekuri axis, we have over 50,000 hectares that is for National Park and there is also the Oban axis, bringing the National Park to over hundreds of thousands of hectares, even though some parts of this are suffering from encroachment as we speak.
Any specific threat to the communities?
Yes. At some point, we pity them and want to reason with them, even though they are not completely right. I have been engaging directly with the Ofumkpa people, we have been working closely and they have been part of our patrols, listening closely to our conservation debates and discussions and they participate. When this happened, we took them on and they said they are accepting these people because they are promising roads, schools, employment and little stipends for working with them at the mining site. These are the things that really pull and push communities to be part of it and we do not blame them, it is life survival as a community because these communities have no good roads nor schools and the people there are so poor. Our governments that are supposed to be supporting communities with all these amenities, are not forthcoming. Again, the National Park authority that is supposed to be empowered to engage well in these communities and provide for the communities, are actually not doing that. We talk about livelihood but what degree of livelihood projects are we pushing to these community people? We empathise and sympathise with the community people and so in that direction, I will be calling on the Federal and state governments, even international NGOs to intervene.
As forest communities embrace illegal loggers and miners to enhance their livelihood, what would you proffer as a solution?
If we must succeed in protecting the National Park, community and state forests, we need to engage adequately with community people, ensuring that we know their problems and support them in solving their problems. If we do not look at livelihood very strongly in communities, our fight would continue and we would have a problem interacting with them. As we speak, I hear they are chasing people because they think those people are coming to deprive them of making money from these companies. Going forward, I think government and international non -governmental organizations (NGOs) should sit on a round table and engage these communities by targeting individuals and households and within two years, be able to check and assess how they have built the livelihood capacity of certain family heads.
These are the kinds of things that would help us win this struggle because the struggle will continue in Cross River State forests.
COP26: Global Leaders Dump Nigeria's $10bn Investment Target-Aduda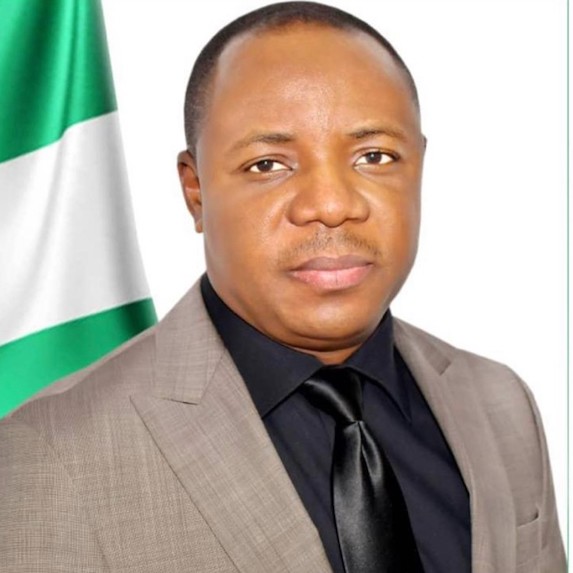 ….Global Leaders Dump Nigeria
Permanent Secretary of the Ministry of Petroleum Resources, Gabriel Aduda,   has voiced out  concerns over the failure of global leaders to invest approximately 10 billion dollars in Nigeria's net-zero and energy transition plans by 2060.
Aduda spoke at a Ministerial Roundtable at the ongoing World Petroleum Congress(WPC) on Wednesday, in Calgary, Canada, with the topic 'What Does The Energy Transition Mean for your Country'.
He said various global leaders at the 26th UN Climate Change Conference of the Parties (COP26) in Glasgow, Scotland in 2021, made various commitments, which stood at $10billion.
According to him, this was to aid Nigeria's agenda on commitments to attain net-zero by 2060 but with conditions.
''The truth of the matter is that promises were made as to how the initial injection of 10 billion dollars was going to be done. But, l seat here to tell you that not a cent has been moved,'' he said.
He explained that part of the conditions was that transition to renewable does not come cheap.
Aduda said,"one of the things that Nigeria is not shy to say is that ''we do not have the finances to get it done.''"
He maintained that if Nigeria was going to achieve net zero by 2060, it meant that there would be significant financial injection into the system from the country.
He noted that there would also be support across the world, especially those that were responsible for heavy emissions.
NNPC Board Chair: Buhari Replies Araraume, Raises Issue of Jurisdiction, Statute of Limitation
''Now these issues were agreed to and promises were made at COP26, but how much of these promises have been fulfilled?
"The truth is that Africa still sees huge financial exclusion when it comes to the issue of climate change and we have always said it and the numbers are clear.
"In 2021, 2022, 600 billion dollars of green burns were generated but less than 0.26 per cent came to Africa.
"When we made this commitment at COP26, His Excellency, the then president, said we would need at the very beginning about 10 billion dollars with a target of 410 billion dollars till 2060,'' he said.
According to him, a larger chunk of these funds will be used for funding of infrastructure, especially gas infrastructure across Nigeria.
The permanent secretary said that Africa remained the most compliant continent when it comes to renewable energy.
According to him, this was because the continent has been able to prove that no other continent has been close to where it is on renewables.
He maintained that out of the 54 countries in Africa, close to 30 used one form of renewable energy or the other.
He said, for instance, Kenya has 70 per cent of renewables and quite a number of other countries could also boast at least 40 per cent.
''But, what we have been able to put together across all the continent. No other continent is as compliant as African is, yet, Africa is the least emitter of this hydrocarbons or contributor to this climate issues that we are dealing with.
"More importantly, what does energy transition mean to us as a country? A lot. We totally understand that we are a very rich country in natural resources and our very strength is in gas, which in Nigeria is even much more than crude deposit.
"The proven quantum of gas that we have is about 260TCF with the potential for more. Now we have identified gas in Nigeria as our transition fuel.
"We have tried to rally round in all our policies, everything we need to see that would work within a framework, that allows us to push domestic injection of gas across Nigeria and of course across Africa.
"Because we have always exported gas,  NLNG, name it, and we are still working that we reach out with our deposit to other Africa countries and even beyond,'' Aduda added. (NAN)
….Global Leaders Dump Nigeria
Flood: 13 States, 50 Communities Face Severe Risk in Four Days–NEMA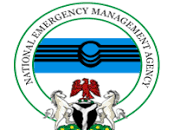 The National Emergency Management Agency (NEMA) has predicted that 13 states and 50 communities, mainly in the Northern part of the country stood a grave risk of flooding as heavy rainfall was expected between Sept. 13 and 17.
Mr Ibrahim Farinloye, Lagos Territorial Coordinator, NEMA, disclosed this in a statement on Wednesday in Lagos.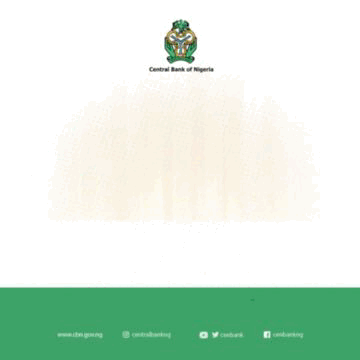 Farinloye listed the states and communities to include Kano State, with communities like Sumaila and Kunchi, likely to be affected.
He also said that Kebbi State, with communities like Argungu, and Katsina State, with Bindawa, Jibia, Kaita, Katsina communities would be affected.
Other states he said were Niger, with Kontagora, Mashegu, and New Bussa communities, as well as Kwara State, and Kosubosu community.
"Zamfara State, with such communities as Kaura Namoda and Shinkafi; Bauchi State, with Bajoga, Darazo, Kirfi, Azare, Jama 'are, Itas, Misau; Taraba, with Bali, Donga, Lau, Serti, Mutum-Biyu, Yorro, and Borno State, with Briyel, Biu, Dikwa, Kukawa will be affected," he said.
He also said that Adamawa with Ganye, Mubi, Demsa, Jimeta, Mayo Belwa, Numan, Shelleng, Song, communities as well as Yobe, with Dapchi, Gashua, Geidam, Kanamma, Machina, Potiskum would be affceted.
Gombe State with Nafada and Jigawa, with Dutse, Gumel, Gwaram, Miga communities were the other states and communities the territorial coordinator said would be affected.
Farinloye added that due to the rise in the water levels of Rivers Benue and Niger, communities along the two Rivers, up to Bayelsa were advised to take precautionary measures in the coming days.
He acknowledged the National Flood Early Warning Systems (FEWS) Central Hub, Federal Ministry of Environment Abuja in its predictions. (NAN)