Anti-corruption, Poverty, Climate Change, My Priority – UNGA President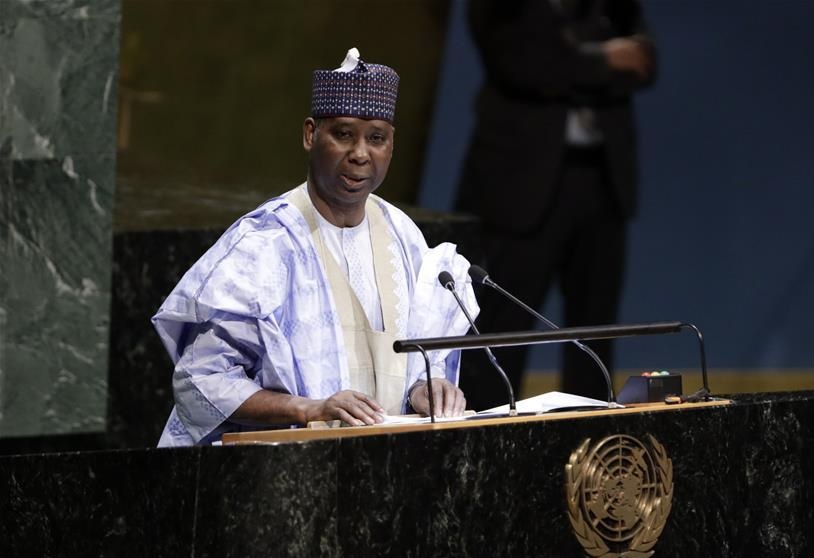 By Mathew Dadiya, Abuja
President-elect of UN General Assembly and Nigeria's Permanent Representative to the UN, Ambassador Tijjani Muhammad-Bande has that the fight against corruption, poverty eradication, climate change and education would be the key focus point of his administration at the United Nations.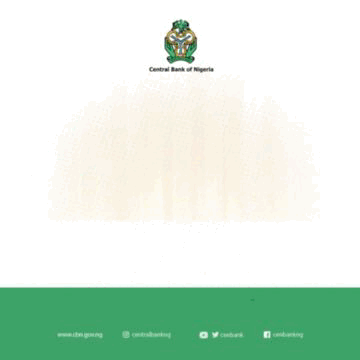 The Permanent Representative who outlined his vision statement for the UNGA Presidency, stressed that the fight against corruption and return of assets to the countries of origin are on the agenda.
Speaking to State House correspondents after he met with President Muhammadu Bihari on Thursday at the Presidential Villa, Abuja, Amb.
Muhammad-Bande said his election as the 74th President of the General Assembly was successful because of the leadership in Nigeria and the unflinching support of African countries.
He promised to give a good account of the country, adding that issues of great importance to Nigeria including peace and security, poverty eradication, education, inclusion and climate action, particularly on the Lake Chad region, would be on the front burner of his presidency.
His words: ''The election of Nigeria or a Nigerian into an international position can only happen if what is happening at home has the confidence of the international community.
''The fight against corruption has already gained traction, under the leadership of Nigeria at the United Nations, discussions on combating illicit financial flows, the fight to return assets to the countries of origin, have been led effectively by Nigeria with the support of many countries, especially Norway.''
Meanwhile President Buhari has formally congratulated the UNGA President urging him to justify the confidence reposed in him by Nigerians and the world.
Receiving Amb. Bande at State House, Buhari said: "You have intellectually prepared yourself for this position, well experienced in the field and unanimously elected by your peers. You must now justify the confidence reposed in you by Nigerians and the world.''
The Nigerian Diplomat was on his first visit to the country since he was elected by acclamation as the 74th President of the General Assembly on June 4, 2019, in New York.
The President further told the Permanent Representative: ''I believe you have earned the respect of your colleagues and I appreciate your coming to see us.''
UNGA 78: Tinubu Harps on Sustainable Environment for Investment in Africa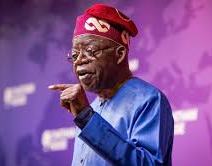 President Bola Tinubu has emphasised the importance of creating sustainable environment for investment opportunities in Agriculture to strive in Africa to achieve food security in the continent.
Tinubu said this at the High Level Meeting on "Attracting investments in Land Restoration, Food Systems, and Rural Transformation in Africa".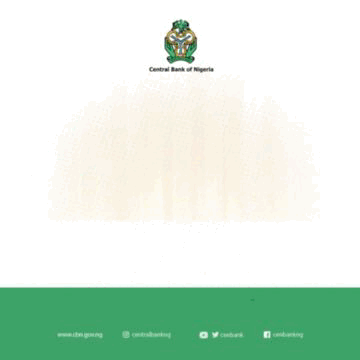 It was organised by the African Union Development Agency-New Partnership for Africa's Development (AUDA-NEPAD) Nigeria on sidelines of the 78th session of UN General Assembly in New York.
The UN correspondent of the News Agency of Nigeria (NAN) reports that the event was organised by AUDA-NEPAD Nigeria Secretariat in collaboration with its counterpart AUDA-NEPAD Continental.
The event was aimed at exploring innovation solutions, investment opportunities, and partnerships to enhance productivity, resilience, and sustainable in African agriculture, focusing on smallholder farmers.
Tinubu, who was represented by Sen. Abdulaziz Yar'dua, Chairman, Senate Committee on Nigerian Army, stressed the need for smallholders' farmers in Nigeria and the continent at large to access financing to boost farming.
Tinubu also lamented the impact of poor governance and insecurity on agriculture in the continent.
"In Africa today one of the biggest factors inhibiting agricultural practices is the issue of poor governance by our fellow states, which has taken its toll on so many developments in Africa.
"It's important to highlight this point because most of the inhibiting factors I believe are manifestation of this poor governance.
"And this has led to conflicts and political instability in most of the Africa or some of the African countries.
"These regions that are affected by these conflicts and political instability, of course, cannot be said to be able to have any agricultural activities, because this will disrupt it and it will lead to food insecurity,'' he said.
According to him, the other critical factor is the issue of climate change, noting that Africa is highly vulnerable to climate change, as it brings unpredictable weather patterns, prolonged droughts and flooding.
"Other factors are land degradation, limited access to financing. If we look at some of the African countries, a case of Nigeria, the small rural farmers and farming communities in the rural areas do not have access to financing.
"We have 774 local government areas in Nigeria and I think just a little over 300 of the local governments which you call counties here have bank branches.
"So even the financial institutions in Nigeria are not able to cover all the local government areas we have.
"So is quite difficult for the rural farmer who will have to travel sometimes one to 200 kilometers to be able to access finance. So, this is a very big problem.''
The Nigerian leader, however, expressed optimistic that the gathering would create opportunity to brainstorm on ways to help rural communities and farmers to get access to finance.
Another big issue, he said, was the issue of infrastructure gaps, noting that some of the rural farmers do not have good access roads to evacuate their produce to the markets.
"And technology of course is another factor. There is a need to have technology adoption which is limited in nature in most of the rural communities.
"Then we have the issue of policy and regulation by government. You have inconsistencies in policies and some of the African countries as it affects, land tenure, land reformation, agriculture itself.
"We also have the issue of cumbersome regulatory processes, which can also include international finance institutions to come in and assist in agricultural production in most of the African countries.''
Tinubu, however, said that those challenges could degrade and reduce agricultural practices, especially in most African countries and urged the participants to step up efforts to address them.
Similarly, Chief Executive Officer AUDA-NEPAD, Ms Nardos Bekele-Thomas spoke on addressing some the challenges by coordinating all the available resources in the continent.
According to her, coordination is critical and all the countries in Africa should work together, adding that working together will make a difference while fragmented effort will not help.
In addition, Bekele-Thomas said it was important to expand the economy through agriculture and remove restrictions to assessing financing for smallholder farmers.
"We need to put as many stakeholders in the economy, which means that we have to set the women and we have to empower them to be part of the transformation that takes place.
"All these requires a judicious mix of inputs, ingredients that will go into each and thus, it's not restoration. We need the resources; we need the human capital, we need the training, we need the capacity.
"We need institutions to get the same thing with food security, in terms of agricultural productivity and production.
"We need to put these ingredients and also the core value supply chain is critically important because we're talking about the food systems.
"All these require whole collaborative efforts and everybody should be working toward to achieve that,'' she said. (NAN)
Somalia asks UN to delay peacekeeper drawdown after 'significant setbacks'
Somalia has asked the United Nations to pause a planned drawdown of 3,000 African Union (AU) peacekeepers for three months to allow its security forces time to regroup after a militant attack forced them to withdraw from several recently captured towns.
The African Union Transition Mission in Somalia (ATMIS), which is mandated by the UN Security Council, took over from another AU mission in April last year.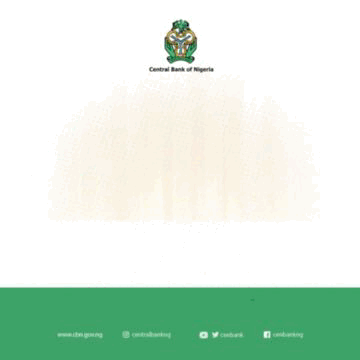 A Somali government letter shows the national security adviser wrote to the United Nations requesting a 90-day delay in the second phase of the African Union troop pullout.
The original plan was for the troops to leave by the end of this month.
"The Federal Government of Somalia formally requests a technical pause in the drawdown of the 3,000 African Union Transition in Somalia, ATMIS, uniformed personnel by three months," read the letter.
A diplomatic source confirmed the authenticity of the letter and another source close to the matter confirmed the request.
AFP reached out to several Somali government officials, who did not comment.
UN resolutions call for the ATMIS force to withdraw by the end of next year, placing security operations in the hands of Somalia's army and police.
The Horn of Africa country has been wracked by civil war and then a surge in violence by the al-Shabaab Islamist militants for more than 30 years.
COP26: Global Leaders Dump Nigeria's $10bn Investment Target-Aduda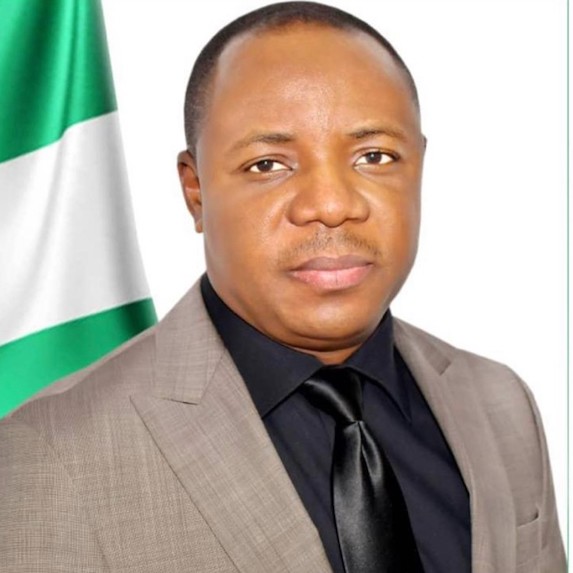 ….Global Leaders Dump Nigeria
Permanent Secretary of the Ministry of Petroleum Resources, Gabriel Aduda,   has voiced out  concerns over the failure of global leaders to invest approximately 10 billion dollars in Nigeria's net-zero and energy transition plans by 2060.
Aduda spoke at a Ministerial Roundtable at the ongoing World Petroleum Congress(WPC) on Wednesday, in Calgary, Canada, with the topic 'What Does The Energy Transition Mean for your Country'.
He said various global leaders at the 26th UN Climate Change Conference of the Parties (COP26) in Glasgow, Scotland in 2021, made various commitments, which stood at $10billion.
According to him, this was to aid Nigeria's agenda on commitments to attain net-zero by 2060 but with conditions.
''The truth of the matter is that promises were made as to how the initial injection of 10 billion dollars was going to be done. But, l seat here to tell you that not a cent has been moved,'' he said.
He explained that part of the conditions was that transition to renewable does not come cheap.
Aduda said,"one of the things that Nigeria is not shy to say is that ''we do not have the finances to get it done.''"
He maintained that if Nigeria was going to achieve net zero by 2060, it meant that there would be significant financial injection into the system from the country.
He noted that there would also be support across the world, especially those that were responsible for heavy emissions.
NNPC Board Chair: Buhari Replies Araraume, Raises Issue of Jurisdiction, Statute of Limitation
''Now these issues were agreed to and promises were made at COP26, but how much of these promises have been fulfilled?
"The truth is that Africa still sees huge financial exclusion when it comes to the issue of climate change and we have always said it and the numbers are clear.
"In 2021, 2022, 600 billion dollars of green burns were generated but less than 0.26 per cent came to Africa.
"When we made this commitment at COP26, His Excellency, the then president, said we would need at the very beginning about 10 billion dollars with a target of 410 billion dollars till 2060,'' he said.
According to him, a larger chunk of these funds will be used for funding of infrastructure, especially gas infrastructure across Nigeria.
The permanent secretary said that Africa remained the most compliant continent when it comes to renewable energy.
According to him, this was because the continent has been able to prove that no other continent has been close to where it is on renewables.
He maintained that out of the 54 countries in Africa, close to 30 used one form of renewable energy or the other.
He said, for instance, Kenya has 70 per cent of renewables and quite a number of other countries could also boast at least 40 per cent.
''But, what we have been able to put together across all the continent. No other continent is as compliant as African is, yet, Africa is the least emitter of this hydrocarbons or contributor to this climate issues that we are dealing with.
"More importantly, what does energy transition mean to us as a country? A lot. We totally understand that we are a very rich country in natural resources and our very strength is in gas, which in Nigeria is even much more than crude deposit.
"The proven quantum of gas that we have is about 260TCF with the potential for more. Now we have identified gas in Nigeria as our transition fuel.
"We have tried to rally round in all our policies, everything we need to see that would work within a framework, that allows us to push domestic injection of gas across Nigeria and of course across Africa.
"Because we have always exported gas,  NLNG, name it, and we are still working that we reach out with our deposit to other Africa countries and even beyond,'' Aduda added. (NAN)
….Global Leaders Dump Nigeria