Army Begins Court Martial of Major-General Otiki Over N400m Theft
By Gom Mirian, Abuja
The Nigerian Army has begun the trial of the General Officer Commanding, (GOC) 8 Division, Sokoto,Major General Hakeem Otiki, over the alleged stealing of N400m by some  suspected soldiers in the Division.
The trial of General Otiki through General Court Martial, began Tuesday, at the Army command officers 'Mess 1, Asokoro in Abuja.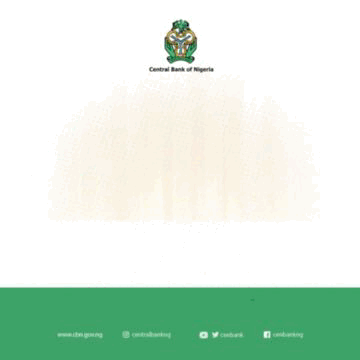 The trial panel which consists of top military officers is headed by Lt.
General Lamidi Adeosun, chief of policy and plans, Nigeria Army(NA), major General A. A.Tafa, Training and Doctrine (NA) member, major General M. Malu, Head of NA engineers, member, among others.
Recall that the prosecuting soldiers were ordered to escort the money from the sokoto division to Kaduna, where they allegedly absconded with the money.
The five soldiers were instructed to escort the money from Sokoto to deliver it to a very important personality in Kaduna, in the first week of July.
The runaway soldiers were identified as Corporal Gabriel Oluwaniyi, Corporal Mohammed Aminu, Corporal Haruna, Oluji Joshua and Hayatudeen.
The inauguration of the General Court Martial was however, aborted in the process when the president of the general court Martial, Lt. General Lamidi Adeosun asked the accused person as to whether he agreed or objected  his proceedings as the president.
In his  response, counsel to accused person major Femi Oyebanji (Rtd) objected that General Adeosun could not preside over the proceedings of the general court Martial set to investigate his client.
---
AONN Seeks Multiple Approaches to End GBV
The Association of Orphan and Vulnerable Children (AONN) has advocated for the adoption of a multifaceted approach to combat Gender-Based Violence (SGBV) both within Nigeria and on a global scale.
Speaking during a one-day GBV sensitization in Apo-Dutse, Abuja, marking the 16 Days of Activism to End Violence Against Women and Girls, Kiema Ogunlana, the AONN FCT coordinator, stated that this has become necessary due to the increasing complexity of GBV in recent times.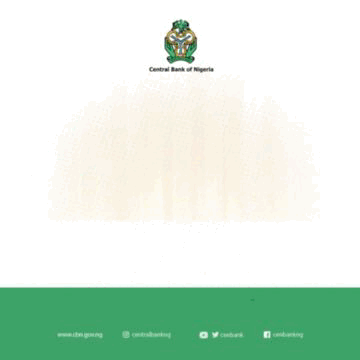 More women are coming forward to report abuses by their wives and partners.
Additionally, there is a rising trend of children being reported as perpetrators of violent acts against their peers.
"We intervened in a recent case where a girl slashed her best friend with a razor over claims of emotional abuse," she said.
Mrs. Ogunlana said AONN as an organization that focuses on children welfare, thought it wise to sensitize them irrespective of the sexual difference.
"Children within the age range of 10-17 years old were selected inline with the year's 16-day activism theme: 'Unite! Invest to prevent violence against women and girls.'
"When we say 'unite,' we mean the total involvement of everyone to achieve a violence-free society.
"Including the males in such sensitization is important because the boys will grow up to become men and husbands to the girls. If they are ignorant of the forms of violence, they will continue perpetrating violent actions against the female folks," she said.
Mrs. Ogunlana mentioned that the children were also taught how to deal with an abuser. "Every child is a product of learning from his or her society, and we have emphasized the need to speak out given the recent rise in mental health cases. The children were able to internalize the lessons learned and called out for the end of violence," she added.
The District Head of Apo Dutse, Ishaku Sagbede, highlighted the wisdom of engaging children in such sensitization while welcoming members of AONN to his palace.
"Indeed, the increase in violence among children is a reflection of the entire society, but with such sensitization Nigeria will become like London," he asserted.
The Daisy Oak Program's Manager, Chibueze Okechukwu, admonished the children of the consequences of SGBV, using rhymes to press the message home.
Program Manager of the Catholic Action Committee on HIV/AIDS (CACA) noted that most children suffer from abuse but do not know that they are being abused.
"When children come to understand the term 'abuse,' that is the only time they can speak out," she said.
Chito Obiora-Anaekwe further said that the organization has caseworkers who follow up on cases of abuse in the community. She added that victims are beginning to speak out as a result of such activism over the years.
Segun Samuel, representing the Federal Capital Territory (FCT) Primary Health Board, said girls and women are mostly affected by Gender-Based Violence as a result of early or forced marriage. "Women are denied access to medical services as a result of cultural practices. These have ripple effects. The most commonly experienced issues are Vesicovaginal Fistula (VVF), obstructed labor, and maternal risks."
The event also included a session on personal hygiene carried out by Sam Empowerment Foundation, Communication Officer, Chiamaka Nwankwo.
Additionally, free services such as HIV/AIDS Testing Services, Hepatitis testing, Malaria Testing, Drug dispensary, and counseling services were offered to the children.
Tiv Residents in America Seek Justice for Late Joshua Terngu Gwebe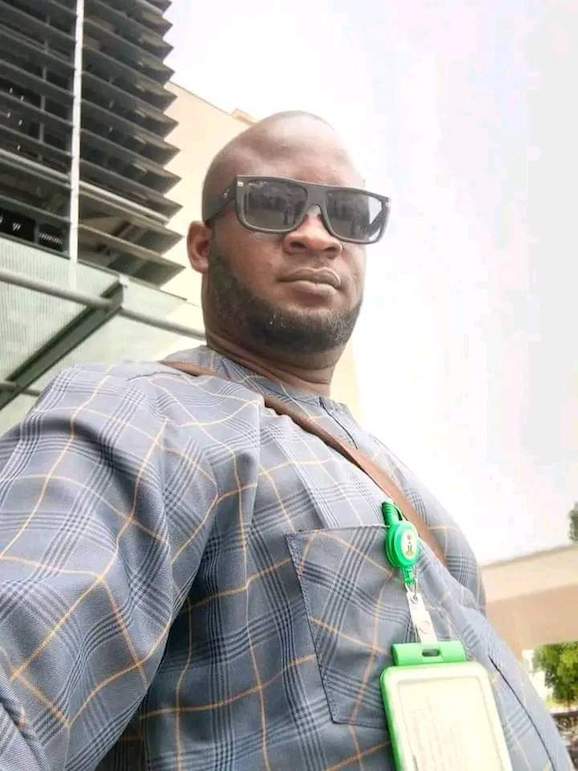 The Mutual Union of the Tiv in America (MUTA), a non-profit and non-partisan charitable organization representing the Tiv community in the Americas, has condemned in strong terms, what it described as "the horrific and violent mob attack on Joshua Terngu Gwebe, a young Tiv man, on November 20, 2023"
"This attack, stemming from unfounded allegations of car theft, is unacceptable and regrettable," the association said in a statement released by its President, Dr Akaa D.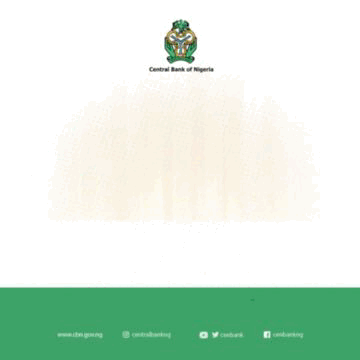 Ayangeakaa, and Secretary General, Beeior Rov-Ikpah.
"We are deeply concerned about the unprofessional conduct of the Nigerian Police Force, particularly the reported involvement of a Superintendent of Police, Mr Haliru, in this assault.
Instead of performing his duties as a peace officer, he was alleged to have participated in the attack on Mr. Gwebe and Tersoo, a passerby who merely communicated with the victim in our native Tiv language. This incident culminated in the tragic death of Mr. Gwebe in police custody. The grievous loss of Mr Gwebe due to such conduct cannot be overlooked or excused. 
"The actions of the mob, fueled by a baseless accusation from Mr Barka Ibrahim, a taxi driver, and the complicity of police officers, including, SP Haliru, are reprehensible and unacceptable. This case is a stark example of the mob mentality plaguing Nigeria, which has no place in a democratic society. Furthermore, the ethnic profiling of Tiv people is a serious issue that demands immediate attention and action. Such discriminatory practices undermine the principles of equality and justice, and must be eradicated from our society. Those responsible must be held accountable to prevent further tragedies" the statement said.
MUTA urged the Inspector General of Police, Mr. Kayode Egbetokun, to heed his warnings against human rights violations by the police just as it demanded immediate action to apprehend and prosecute all individuals involved the "brutal assault, including the dismissal of SP Haliru from the Nigeria Police Force for his unconscionable actions". 
"We further urge a comprehensive reorientation of officers of the Nigeria Police Force to embrace their role as community peace officers, not violators of human rights. The reckless and brutal treatment of innocent civilians must cease if Nigeria is to progress as a democratic nation.
"Furthermore, we strongly urge lawmakers of Tiv and Benue extraction to rise to the occasion and fulfill their duties in defending the rights and lives of the Tiv people. It is their responsibility to ensure that their constituents are treated fairly and justly under the law. 
"Justice must be served not only for Joshua Terngu Gwebe but for every citizen whose rights have been trampled upon. We call on the National Human Rights Commission (NHRC) of Nigeria to investigate this incident thoroughly and ensure that all perpetrators, including erring security personnel, are held accountable" the association further stated.
It however, commended the the bravery of a passer by, Mr. Tersoo, who suffered alongside Gwebe and extended its sympathies to the family of th deceased.
"We demand an official apology from the Nigeria Police Force to the Gwebe family, along with adequate compensation for their irreplaceable loss.
"Finally, we commend the frontline actors, especially Pastor Dave Ogbole and his team, for their relentless pursuit of justice for Mr Joshua Gwebe. Their work and commitment are invaluable, and they inspire hope in these difficult times.
"MUTA remains steadfast in its commitment to advocating for justice, accountability, and reform on behalf of the Tiv community and all Nigerians who seek a fairer and more equitable society," the statement also said.
Gunmen Kill 27, Rob Road Users for Hours Within Two Days in Benue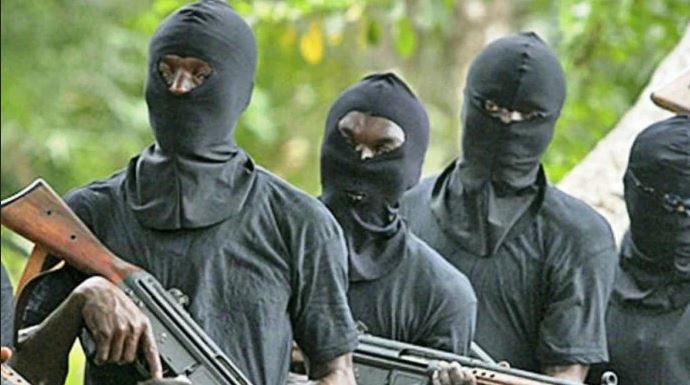 From Attah Ede, Makurdi
Gunmen suspected to be cult groups, have reportedly killed 27 people within two days after invading Tse- Anule, Chito and Tse- Akosu communities in Ukum local government area of Benue State.
DDAILY ASSET gathered that the gang groups carried out acts on Saturday and early hours of Sunday.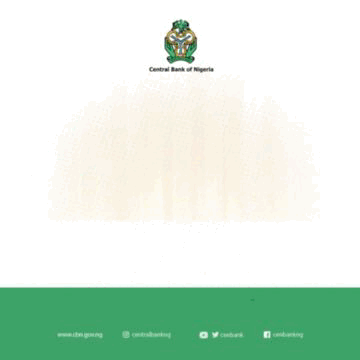 At Tse- Anule, it was learned that the cult boys stormed the area with motorcycles and after killing people, went and mounted roadblocks along Sankara and Ayati, robbed people for several hours.
Eye witness from the axis told DAILY ASSET that the armed group came with different guns and ammunition and ordered all the villagers who were relaxing under the mango tree to lie facedown.
The source further said immediately the victims obliged and lied facedown, they opened fire on them, killing five of the defenceless people.
According to the source, who didn't want his name mentioned in print, the armed men thereafter proceeded to mount roadblocks along Sankara and Ayati road and robbed many people of their belongings for several hours.
Recall that not more than 22 persons were also reportedly killed in Chito and Tyo Akosu communities of same Ukum Local Government Area of the state as a result of a rival gang fight  and attack on a drinking spot, bringing the total number of causalities to 27. 
The fight was said to be between the notorious criminals armed groups known as "Chain Gang" and "Full Fire" which left about 15 able men  dead, while several others sustained various degrees of gun injuries. 
One of the sources stated that the killings at Tyo Akosu settlement was perpetrated by unknown armed men who also stormed a drinking spot in the village and opened fire on unsuspecting customers at the bar.
He said he could not readily confirm if the attack at Tyo Akosu was an extension of the Chito fight but noted that the suspicion among the locals was that the supremacy fight was fast spreading in the communities of the LGA. 
Another source explained that, "it all started Friday afternoon during a fight for supremacy between kingpins of crime in Ukum LGA. They are known as Chain and Full Fire gangs with their operational base located in the LGA.
"Both of them are looking for each others necks. Full FIre employed the services of another banditry group to help kill the Chain gang who got wind of the plan and laid ambush for them.
"They opened fire and killed all of them. Some persons claimed that 10 persons were killed in the bloody fight while others said they counted 15 bodies.
"But it was an internal fight for supremacy among gangs and not a communal crisis. In fact the locals ran away because they feared for their lives. They feared that in the course of the reprisal, they might be affected despite being innocent."
"Ukum has become hotbed of killings, we are all living in fear as we speak because we cannot tell who is who among our local boys," he said.
When contacted,  the Benue State Command Police Public Relations Officer, Catherine Anene said she was yet to receive information on the incidents