Bayelsa: Alaibe Promises to Exploit Maritime Potentials For Jobs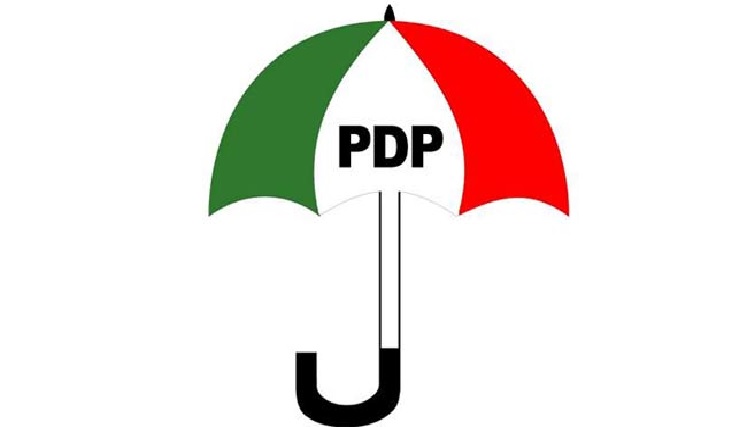 Pioneer Coordinator of the Presidential Amnesty for Niger Delta militants, Chief Ndutimi Alaibe, on Thursday said he would deploy the amnesty template to tackle insecurity in Bayelsa if elected governor.
Alaibe said that his blueprint for youth development would address the challenges of cultism and drug addiction which fuel crime amongst the youths.

He explained that his desire to join the guber race in Bayelsa was to ensure the use of government platform for economic development and prosperity for the benefit of the people of the state.
he promised to blend his private and public sector experiences to use investment capital to drive the development of infrastructure in a sustainable manner.
Alaibe, a former Managing Director of the Niger Delta Development Commission (NDDC) said his tenure led to the conception of the 97.6 kilometer Ogbia-Nembe road jointly funded by government and private sector.
"The rate of crime in Bayelsa is of great concern to me as a parent and I have done it before, this is not a time to apportion blames, and somebody has to take responsibility to reform the youths because they are our children.
"We need to disarm them, demobilize, rehabilitate and reintegrate them into the society and with my inherent capacity to solve social problems, this can be tackled in six months.
"My plan for the state is very detailed and robust anchored on unlocking the maritime potentials of Bayelsa to create jobs and wealth. The idea is to augment to revenue accruable to the state with investment capital.
"I shall be unveiling my plans to the people of Bayelsa as well as the key players in the economy as soon as I return my nomination forms ahead the September 3 primaries of the Peoples Democratic Party (PDP)," Alaibe said.
Speaking further said,  he was convinced that he would realize his governorship ambition on the PDP platform and explained that his foray into the All Progressives Congress in 2015 was due to 'exigencies of the time'.  
Alaibe alongside 14 others have purchased the expression of interest forms of the PDP to run for governorship primaries of the party ahead the November 16 governorship elections in the state.
---
2023: Group Warns APC, Tinubu Against Muslim-Muslim Presidential Ticket
Ahead of the 2023 presidential election, a group under the aegis of Defence Watch has cautioned the ruling All Progressives Congress (APC) and its presidential candidate, Asiwaju Bola Tunibu against presenting a Muslim/Muslim ticket in the election.
The group made the appeal in a letter to President Muhammadu Buhari titled: "APC's Muslim/Muslim Ticket in Nigeria's 2023 Elections: A Threat to National Stability, Regional Peace and Security'".

The letter which was jointly signed by Alhaji Ahmed Adamu and Otunba Adeniji Adegoke, the group's National Coordinator and National Secretary respectively, was made available to newsmen on Monday in Abuja.
According to the group, the letter, was copied to all heads of democratic and security institutions as well as other international concerns in the country.
It said a Muslim-Muslim ticket would not only be a threat to national stability, but could also retard the country's peace and security.
The group said presenting such a ticket as being proposed by the APC, would portray Nigeria as an Islamic and a sectarian nation.
It said, the pairing of two Muslims would be ultimately resisted by the country's millions of practicing Christians, moderate as well as progressive Muslims and civic groups.
It added that ethno-cultural associations and enlightened members of the international communities could also protest such a pairing.
"We are therefore calling on President Buhari to direct the security forces to do the needful by advising Sen. Bola Tinubu, APC presidential candidate and the party on the possible threats this action could pose to security in the country.
"It is pertinent to note the serious implications of the action with regards to security, especially when one rightly imagines that Christians will feel threatened with a Muslim/Muslim ticket.
"They may resort to pulpit preaching and mobilization of opinions across the Christendom," the group added.
It further went on to reveal that civil society organizations and students would likely protest if a Muslim- Muslim ticket was eventually introduced into the polity in manners that might constitute security concerns.
The group warned on the danger such political arrangement could cause on the continental security.
It noted that West African Sub-region and African regional peace and security were basically predicated on the presumption of Nigeria's political stability.
"We therefore implore you to use your good offices to weigh in on Tinubu and the APC to thread with caution and refrain from unyielding desire to foist on the nation a Muslim Muslim ticket
Bello Forwards Three Commissionership Nominees  to Kogi Assembly for Confirmation
From Joseph Amedu, Lokoja
Kogi State Governor,  Yahaya Bello has forwarded  names of three Commissionership nominees to  Kogi State House of Assembly for confirmation
The Chief Press Secretary to the Governor, Onogwu Muhammed disclosed this while speaking with journalists in Lokoja on Tuesday.
He said that the nominees  are;  former Commissioner for Information and Communications, Kingsley Fanwo, (Kogi West); Dr.

Zakeri Usman and Engr. Mohammed Abdulmutalab from Dekina and Okene Local Government Areas respectively.
The Information Commissioner, Fanwo had resigned his appointment to contest the Yagba West House of Representatives ticket of the All Progressives Congress but lost.
It was also gathered that Dr. Usman if confirmed by the assembly, will replace the former Commissioner for Health, Dr. Saka Haruna Audu who was sacked by the Governor from office in April 2022, over allegations of misappropriation of funds.
Meanwhile, Abdulmutalab will also replace Engr. Abubakar Ohere who resigned to pursue his senatorial ambition.
Ohere emerged the Senatorial candidate of the APC for Kogi Central Senatorial seat, and would be slugging it out with Barr. Natasha Akpoti Uduaghan, the candidate of the main opposition- Peoples Democratic Party(PDP).
Ex-Senator Alleges N500m Contract Racket in Ebonyi, Petitions EFCC, FIB, DSS
From Godwin, Okeh Abakaliki
A former Senator, who represented Ebonyi Central Senatorial Zone in the National Assembly, Sen. Emmanuel Onwe on Friday invited the Economic and Financial Crimes Commission (EFCC) and the Federal Investigation Bureau (FIB) to urgently investigate alleged contract racket involving a company, Express Concerns International Ltd and one Mr Onny Igbokwe, who parades as whistleblower.

Senator Onwe, who hails from Ikwo LGA and the current APGA senatorial candidate for Ebonyi Central senatorial in the 2023 general election, made this known while speaking with newsmen in Abakaliki, Ebonyi state capital.
Recall that, Igbokwe had in a petition he forwarded to the Presidential Amnesty Programme; the Federal Ministry of Justice; among others, claimed that the Senator and Express Concerns International Ltd were involved in illegal N500 million deal.
Onwe, who is the Director of the Agric Division of Express Concerns International Ltd, insisted that Igbokwe became aggrieved because he scuttled his criminal efforts to steal the 30 per cent mobilisation fund, for a project meant to train Niger Delta youths.
"Igbokwe's intention was to steal the money and proceed to probably poison him to avert traces of the attempted criminal diversion of the fund.
"The information being peddled by Mr Onny Igbokwe is absolutely false. This is nothing but pure criminal blackmail for that matter, arising from the greed of this crook called Igbokwe and his criminal co-travellers.
"An award of contract was made to Express Concerns Intentional Ltd on the 24th of November, 2021 to train 90 Niger Delta youths.
"This so-called petition he (Igbokwe) is peddling arose from the fact that he demanded N84million from me, which of course there was no way I was going to give him N84million from a contract that would not yield a profit of that amount.
"They know me. My integrity is as solid as the rock and nothing they do will affect that. And in the fullness of time, by the time we bring these criminal blackmailers to book, we will be justified. Therefore, I'm inviting EFCC, FIB, DSS and others to come and investigate this matter.
"By the way, this contract is to train young people from the Niger Delta in rice farming, fish farming and poultry," he stated.