Bayelsa NUJ Commends State Assembly on Media Relations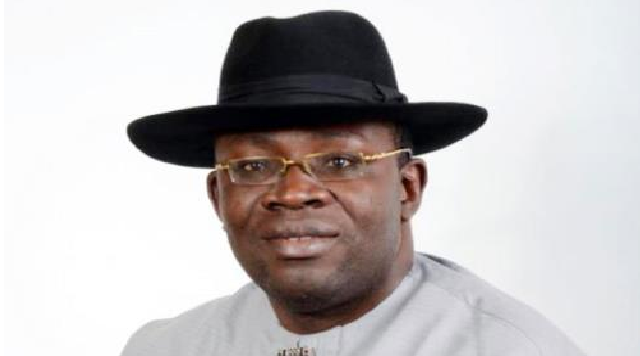 The Bayelsa State Council of the Nigeria Union of Journalists (NUJ), has lauded the State House of Assembly, Committee on Information and Orientation under the leadership of Hon Bernard Kenebai for partnering the media in the task of developing the state.
Chairman of the Council, Comrade Samuel Numonengi made the remark when the members of the House Committee on Information and Orientation of the Bayelsa State House of Assembly paid a courtesy visit on the Council.
The Chairman who eulogized the members of the committee for the desire to constantly engage the media in order to create harmonious relationship with Journalists, described the visit to the Council as historic saying it was a sign of good things ahead in the information management system of the state.
  Numonengi assured that the union would continue to support the committee through the reportage of its activities for the ultimate benefit of the state.
The Chairman while soliciting the support of the State Assembly on the programmes of the union, particularly appealed for the sponsorship of a training programme for Journalists on legislative reporting.
Chairman of the Bayelsa State House of Assembly, House Committee on Information and Orientation, Hon. Bernard Kenebai, a retired Colonel, who led other members of the committee to the Council said their visit was necessitated by the realization that information management was critical to the sustenance and development of the society.
He noted that they were in the Council to familiarize themselves with the union as members of the House Committee on Information and Orientation and to seek ways of partnering the NUJ in order to strengthen the activities of the committee for the overall development of the state.
Kenebai thanked members of the union for finding the present executive of the NUJ worthy to serve and expressed the willingness of the State Assembly to support the NUJ in the state.

Sad Passage of High Chief Raymond Aleogho Dokpesi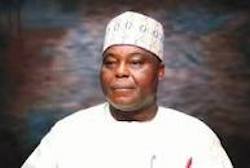 By Prof Mike Ozekhome, SAN, CON, OFR, Ph.D
I am a very sad man as I write this.I am completely devastated by the ugly news of the rather sudden death of my elder brother, friend, kinsman,soul mate and confidant,HIGH CHIEF RAYMOND ALEOGHO AYAOGHENA DOKPESI.
Dokpesi had called me on WHATSAPP at about 1.
30am THIS MORNING [ 9th May, 2023 ). He called me to discuss friendship, brotherhood and take advice on sundry legal matters. He exuded his usual happiness, vibrancy, and gusto,notwithstanding that he has had some health challenges for some time.His voice was quite rich,steady and filled with laughter,as we taunted and bantered with each other,as we were want to do whenever we encountered
each other.
We exchanged chats and spoke up to about 1.50am this morning. So when Chief Tony Akiotu ( GMD, DAAR Communication) and Senator Francis Alimhikhena called me to break the sad news of his death from the very hospital where he was said to have been rushed to, I could not believe my ears.It took another communication from his first son, Raymond Dokpesi,Jnr to melt my lethargic world of disbelief. Was the Ezomo of Weppa Wanno Kingdom's call to me a FAREWELL from him? Did he have the premonition of his imminent death? I do not
know.Gosh!!! One thing is clear to me as I grieve:Weppa- Wanno, Etsako,Afenmailand,Edo State,Nigeria, Africa,the black race,and indeed the whole world, has lost an unforgettable and uncommon shining star and gem. At a mere 71, Dokpesi lived a life of nobility; a life wholly dedicated to the service of God and humanity.
He impacted the most vulnerable through his many philanthropic works. In the maritime world,he stood tall and resplendent,earning a Ph.D in Maritime Engineering. He was to become the nullus secondus of the media world where he became a Czar, the Ted Turner of African broadcasting. Dokpesi indeed pioneered and blazed private independent broadcasting of television and radio in Nigeria and Africa, establishing Raypower and the African Independent Television ( AIT ).
It was unheard of that a single individual could challenge and break decades of government's dominance and monopoly of information through radio and television. But,the Araba of Oshoroland and Oghierumhoa of Weppa Wanno Kingdom did just that. In politics, Dokpesi was a master strategist and iconic tactician.
His name vibrated and revibrated across Nigeria for decades in Nigeria's political firmament. He epitomized the soul and spirit of DAAR.Not many Nigerians know that DAAR is actually a reversed acronym of his name- RAYMOND ALEOGHO AYAOGHENA DOKPESI ( RAAD ).The Ezomo came.He saw. He conquered.He ran a good race. He finished well.May God grant this legend and collosus eternal repose of his great soul until we meet to part no more.tseee, Itseee lagi Itseee
DAAR Communications Chairman, Dokpesi Dies at 71
Raymond Dokpesi, a chieftain of the Peoples Democratic Party (PDP) and founder, DAAR Communications plc, has died at the age of 71.
A family member, who preferred to remain anonymous, confirmed this yesterday, saying the media mogul died at a hospital in Abuja.
According to the source, Dokpesi had suffered a stroke shortly after the recent Ramadan fast and had been managing his health since.
The source said that Dokpesi was eventually placed on occupational therapy to improve his daily activities through walking out at the gym.
The source said during one of his routine gym exercises, Dokpesi was electrocuted while using one of the gym equipment, leading to stroke and his eventual death.
The Dokpesi family is expected to issue a statement on the development soon.
In 2020, Raymond Dokpesi and members of his family were hospitalized at the University of Abuja Teaching Hospital after they were diagnosed with COVID-19. They, however, survived the disease.
Dokpesi founded the African Independent Television (AIT) and Raypower FM and was the Deputy Director-General,Technical and Systems of Atiku Abubakar's Presidential Campaign Council in the February 25 election.
Life and Times of Dokpesi
Chief Raymond Anthony Aleogho Dokpesi (25 October 1951 – 29 May 2023) born in Ibadan was a Nigerian media entrepreneur. His parents were from Agenebode, Edo state in a family including six sisters. He entered the Nigerian mass media industry with his company DAAR Communications and set-up the Nigerian TV network Africa Independent Television (AIT)[1] He was the organising committee chairman of the People's Democratic Party national conference in 2015.[2] As of March 2020, he is still undergoing a trial on corruption charges.[3] In May 2020, Dokpesi became a COVID-19 survivor.[4] He suffered a stroke shortly after the 2023 Ramadan fast, and eventually died on May 29, 2023.[5]
EDUCATION
Dokpesi started his early schooling with Loyola College Ibadan. After which he joined the Immaculate Conception College (ICC) Benin City where he was the pioneer member of Ozolua Play house, a dance/drama group. He did his undergraduate studies in the University of Benin Edo State and completed his studies in University of Gdansk, Poland where he earned his Doctorate degree in Marine Engineering. His studies, from secondary school to university level was sponsored by Alhaji Bamanga Tukur
In the early 1990s, as a result of the historic National Broadcasting Commission decree, according to Muyiwa Oyinlola (2004) Nigerian media was dominated by the government only. Information was only made possible from government owned broadcasting firms. However, the Head of State then General Ibrahim Babangida, issued another decree which allowed private broadcasting in Nigeria. After this decree came the first private television network in Nigeria, Africa Independent Television (AIT). AIT was pioneered by Dokpesi, and was also Africa's first satellite Television station.[6] Today Dokpesi is regarded as the media guru of Nigeria. Some also refer to him as the Ted Turner of Nigeria. Dokpesi not only pioneered the first satellite TV but also the first privately owned radio station in Nigeria. According to the journalist Kolapo (2006), Raymond claims that AIT set the standard for salary structure in the media industry in which Nigerian Television Authority imitated.[7]
CAREER
Dr. Raymond Dokpesi started as the personal assistant to Alhaji Bamaga Tukur one of the general manager of the Nigerian Ports Authority. Dokpesi also served as a civil servant in the Federal Ministry of Transport under Alhaji Umaru Dikko and General Garba Wushishi. The association of Raymond Dokpesi with the likes of the Tukurs and the late Abiola, resulted in the birth of African Ocean Lines (AOL).
Africa Ocean Lines
Dokpesi (2006) summarises African Ocean Lines; one of High Chief, Dr. Raymond Dokpesi first businesses was the first indigenous Shipping Line in Africa. It was established in the 1980s. Although the business did not last long, it contributed a great deal to the Nigerian shipping Industry as it helped formulate the Nigerian shipping act Decree 1986 which stated the sharing formula 40:20:20 for cargo between developed and developing countries.[8]
DAAR COMMUNICATIONS
However, as High Chief, Dr. Raymond Dokpesi practised in his field of study; he never forgot his first love, showbiz and entertainment. This can be traced back to his early days in secondary school when he was the pioneer member of Ozolua Playhouse, dancedrama group. He decided to put his dream to reality when he conceived the idea of starting a radio station during the Ibarahim Babaginda regime when the atmosphere was conducive enough due to the deregulation of broadcasting in Nigeria. In 1994 he launched the first Nigerian private FM radio station RayPower. Two years later, he launched Africa Independent Television. Thus, according to Oyinlola (2005) he became the pacesetter in the world of Nigeria media for the likes of Galaxy TV, Silverbird TV, MBI television, Rhythm FM and a host of others.[6]
EXPANSION IN THE USA AND EUROPE
Africa Independent Television has gained much coverage. On 20 September 2003, Africa Independent Television launched its signals in the United States. Presently, AIT is received in America, Mexico, the Caribbean, and Europe-wide on the Hotbird satellite as well as countries within Africa.
ACCOMPLISHMENTS AND ACHIEVEMENTS
Dokpesi's accomplishments include:
Established the first indigenous shipping line in Nigeria.
Established the first privately owned radio station Raypower FM in Nigeria.
Pioneered Nigeria's First global TV which was Africa's first ever Satellite TV station.
Established the first TV station to run 24-hour broadcasting in Nigeria.
Launched the African Independent signals in the United States.
Chairman of the Independent Broadcasting Association of Nigeria.
Helped in the formulation of the Nigerian Shipping Policy Act(decree) of 1986.
POLITICS
Dokpesi also had his hands in politics. One of his first political assignments was as a political campaign manager for the Alhaji Bamanga Tukur, which saw Tukur into the then Gongola state government house. He also assumed the same role during Alharji Adamu Ciroma presidential campaign, and Alharji Bamanga Tukur's presidential campaign in 1993.Likewise during Peter Odili's presidential campaign. Dokpesi was one of the leaders of the South-South People Assembly (SSPA) an organisation that seeks to promote south-south people of Nigeria. In 2017, Dokpesi contested for the PDP National Chairmanship position but lost to Uche Secondus.[9]
AWARDS AND HONOURS
During his life time, Dokpesi received awards to his credit on behalf of DAAR Communications Plc, and has been conferred with titles from his hometown in appreciation of his tremendous efforts towards Nigeria. His hometown conferred two chieftaincy titles upon him, both of which are only bestowed on worthy sons. He is the Oghieumua and Ezomo of Weppa Wanno, Edo State, as well as the Araba of Osoroland, Okpe. According to Ojewale (2004), as mentioned during the Dr. Kwame Nkrumah Leadership Award ceremony in Accra, and the Foundation for Excellence in Business Practice Geneva Switzerland, Dokpesi was praised for Daar communications rise to the top in Africa and contributions of Radio and Television station that has placed Nigeria on the world map.
Atiku, Murray-Bruce, Momodu, Others Mourn
Prominent Nigerians, among them politicians, captains of industry and media gurus, yesterday mourned the passing of AIT Chairman, Raymond Dokpesi, describing his death as a great loss to the media industry.
Former Vice President, Atiku Abubakar, on his Twitter account wrote, "I am in a state of shock! As we say in Islam: from God, we came, and to Him, we return.
"I am in prayers and will continue in prayers! My everlasting and deepest condolences to the Raymond Dokpesi family. May God forgive his sins and grant him eternal rest. Ezemo, not on a date like this should you leave us! -AA."
A former federal lawmaker, Sen. Shehu Sani, on Twitter, expressed shock at the news of the death of the media icon.
"I received the shocking news of the demise of High Chief Raymond Dokpesi. He was a detribalised Nigerian and a patriot who has made tremendous contribution to the struggle, restoration and sustenance of democracy in Nigeria.
"He raised the bar in professional broadcasting and was a champion of press freedom. He fought many political battles in the pursuit of justice and freedom. Dokpesi was an institution and his life an inspiration. Life is transient. May his soul rest in Peace. Amin," he said.
Media mogul, Dele Momodu, also shared a condolence message on his Instagram page mourning the death of Dokpesi.
"This is too sad to bear. Our media IROKO is gone… Good night High Chief Dr Raymond Aleogho Dokpesi. May your great soul Rest In Peace," he said.
Nigerian politician, Ben Murray-Bruce, mourning the media icon on his Twitter page said, "Chief Dokpesi left an indelible mark on the world of media and broadcasting.
"It is with a profound sense of sorrow that I learned of the passing of High Chief Raymond Dokpesi, a monumental figure whose influence and contribution to society will never be forgotten.
"Chief Dokpesi left an indelible mark on the world of media and broadcasting, instilling a standard of excellence and professionalism that remains unparalleled. His tireless efforts to foster unity and promote progress will always be remembered and appreciated.
"While we mourn this immense loss, we also celebrate a life of purpose and impact. My deepest condolences to the Dokpesi family, our thoughts and prayers are with you during this incredibly difficult time.
"We hope that you find solace in the knowledge that Chief Dokpesi's legacy will continue to inspire generations to come. May his soul rest in perfect peace."
Nigerian singer, Eedris Abdulkareem, on his Instagram page prayed that God comfort the family and that the soul of Dokpesi rest in peace.
"My condolences to the family of Chief Raymond Dopeso. Wishing you peace, comfort, courage, and lots of love at this time of sorrow. My heart goes out to you at this difficult time.
"I am thinking of you and your family and sending caring thoughts your way, may the lord rest the soul of chief and grant him eternal rest Amen," he said.
A visit to AIT office at Kola, in Alagbado area of Lagos State, revealed a sombre environment.
The security personnel on duty refused visitors into the premises, saying "there are no officials or staff to attend to any interviews but you can come back tomorrow."
Iranian Journalist Shot Dead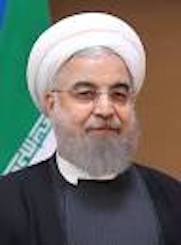 An Iranian journalist was shot dead in the country's south-western province of Khuzestan, Tasnim news agency reported on Saturday.
Akbar Limuchi, the Chief Editor of the Tavsa-e-Jonob (Expansion of the South) newspaper, was killed by a gunman who entered a cafe in Izeh city and opened fire on him.
The attacker managed to flee after the shooting.
Police have launched an investigation to identify the culprit.
Attacks, the motives of which remain unclear, have increasingly been reported in the country in recent weeks.
In April, a senior police investigator and his wife, as well as a senior Iranian cleric, were killed in separate attacks.
In addition, two religious students were injured in a car-ramming incident.
Iran has been gripped by unrest since last autumn, following the death of an Iranian-Kurdish woman, Mahsa Amini, in police custody for allegedly violating dress codes. (dpa/NAN)