NAN Workers Oppose Re-appointment of Former MD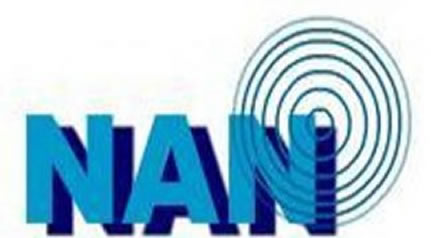 By Afa Cha, Abuja
The Joint Union of the News Agency of Nigeria urged the federal government not to reappoint former Managing Director of the Agency, Bayo Onanuga, because reappointing him would inflict pain on the staff.
Spokeman of the joint union, Gambo Haruna, who spoke on behalf of the unions at a news conference in Abuja, said since the exit of Mr Onanuga, the agency has enjoyed industrial peace and harmony.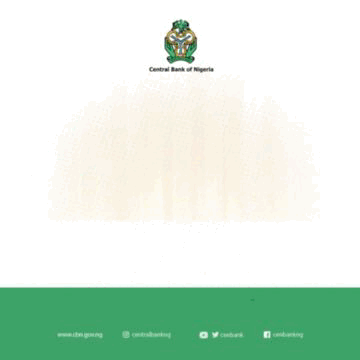 He, however, called for the appointment of someone, who have the understanding of the workings of the agency, saying this would go a long way to restore its dwindling performance and lost glory.
"Experience has shown that individuals with no knowledge and understanding of what the agency was established to achieve, come into the agency to manipulate, bastardise the system, and ignore the conditions of service and Public Service Rules.
"NAN members of staff, therefore, wish to thank President Muhammadu Buhari and Nigerians for their support and understanding.
"The members of staff wish (to) inform Mr President and Nigerians that NAN currently enjoys industrial peace and harmony after the exit of Bayo Onanuga, we sincerely believe that reappointing him would inflict more pains on the staff.
"At this juncture, we call on the Economic and Financial Crime Commission (EFCC) and Independent Corrupt and other related Practices Commission (ICPC) to expedite actions in probing the allegations on misappropriation of funds made by the Joint Union."
The unionist also demanded the reversal of all acting appointments of some officers, who had also benefitted from January 2018 promotion, saying this was an injustice to other colleagues employed on the same grade level.
He demanded the immediate deployment of officers on posting, seconded to NAN back to their various offices, saying this discourages career progression, and a negation of the Public Service Rules.
According to him, the engagement of contract staff is not only duplication, but a calculated attempt to make a confirmed staff of the agency redundant.
"This is apart from the fact that their continued engagement is costing the agency N3.9 million monthly, while seven state offices have been closed due to the inability to pay rent," he said.
NAN has the Joint Union under the umbrella of the Nigerian Union of Journalists (NUJ) and the Radio Television Theatre and Arts Workers Union of Nigeria (RATTAWUN).
Others are the Amalgamated Union of Public Corporation Civil Service Technical and Recreational Service Employees and the Senior Staff Association of Statutory Corporation and Government-Owned Companies.
Alia Appoints NAN Correspondent, Others Media Aides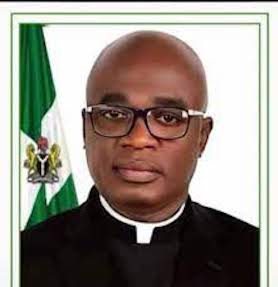 By David Torough, Abuja
Benue state Governor, Rev. Fr. Hyacinth Alia, on Monday, appointed a News Agency of Nigeria (NAN), Principal Correspondent, Bridget Ikyado, as his Principal Special Assistant (PSA) on Media & Publicity/Strategic Communications.
This was contained in a press statement in Makurdi by his Chief Press Secretary (CPS), Tersoo Kula.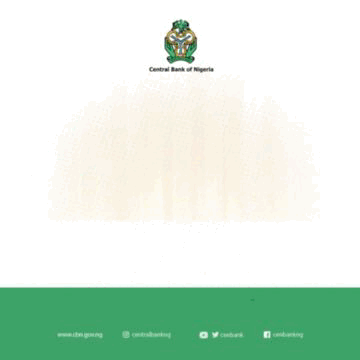 Alia, in the statement, approved the appointment of 11 media aides with various designations.
He appointed other aides including; Angula Reuben – Principal Special Assistant (PSA) on ICT & New Media.
He also appointed Isaac Uzaan, Principal Special Assistant (PSA) on Media & Content Creation and Donald Kumun – Principal Special Assistant (PSA) on Print Media.
Also in the statement, he appointed Ferdinand Shinyi – Senior Special Assistant (SSA) on Media & Strategic Communications, James Asortar – Special Assistant on Social Media and Igbatar Jerry – Special Assistant on Digital Media.
Ahoho Terungwa was appointed Special Assistant on Broadcast Media, Ephraim Lanshima – Special Assistant on Visual Communication (Photographer), Raphael Ajav – Personal Assistant on Videography and Wizzy Wisdom – Personal Assistant on Photography.
Before Ikyado's appointment, she was at the agency's head office in Abuja covering Religious Affairs and Solutions and Developmental Journalism.
In her 13 years of working with NAN, she has attended several national and international trainings, notable among which were trainings in Cybercrime and Security, Health and Gender.
The governor also assigned portfolios to some Special Advisers, including; Alex Addingi – International Investment, Fidelis Unongo – Special Duties & Intergovernmental Affairs.
Akombo Benedict – Business, SMEs & Microfinance, Bemgba Anjembe – Agriculture & Climate Change, Dr. Dennis Akura – Local Government & Chieftaincy Affairs, Jonathan Lahave – Legislative Matters, were also appointed.
Dr. Aondona Mkor Aondona – Research, Documentation & Strategy, Akaager Imoter Isaac – LGA Market Coordination & Monitoring, and Jonathan Gyuse – Poverty Alleviation & Youth Empowerment, were among the list.
Freed Journalist Narrates Ordeal in Kidnapper's Den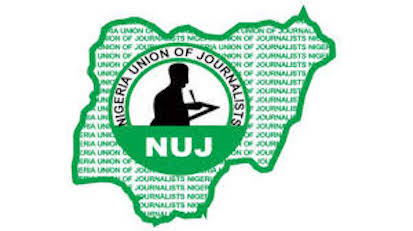 By David Torough, Abuja
A journalist with The Pavilion Newspaper, Moses Ogaga , who was recently abducted described his experience in the hands of his abductors as horrible.
Ogaga was kidnapped along with 13 others on September 17, in Benue.
He, said, although an undisclosed amount of money was paid by family members before they were released, no man should take the glory except God as he said, only God's grace and mercy kept them alive.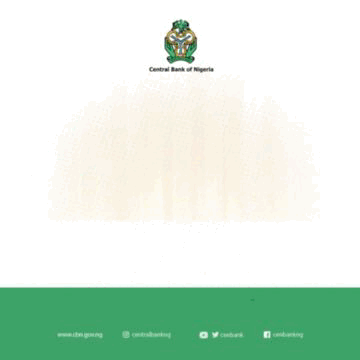 Narrating his ordeal to DAILY ASSET, Ogaga stated that their vehicle ran into the kidnappers numbering about 6, carrying sophisticated weapons, who shot sporadically in the air with their faces masked.
He said that the criminals broke some portions of the vehicle's windscreens, held passengers on-board captive and guarded them into the forest, where they were severely tortured.
"The abductors who were suspected to be nomadic Fulanis communicated among themselves in Fulani language but speak the common broken-English to their captives; and have cattle mooing around in the nearby bushes and the cattle were always moved to a closer range to wherever we were moved to."
"When we were asked to declare our tribal identity, we were so discretional; it was later gathered from our captors that if any was found to be a Tiv, Agatu or Igede person from Obi LG specifically, it would have been deadly."
He stated that while in the forest, their abductors ensured that any communication to their family members or friends was not in any other dialect but the common broken-English and was restricted and targeted at payment of ransom only.
" We were stripped of everything in our pockets and given no food or water for the first two nights and days and we were severally moved from one spot to another through the nights and days; ordering us to lie face down, drenched in the mud, beaten by pests and the heavy rains in spite the corporal punishment and we became so weak and tired and felt hell while on earth,' he lamented.
He disclosed that ransom for the victims was not the same but dependent on the amount accepted by the kidnappers, using based on their judgment to rate victims differently and the power of bargain from the respective rescuers.
Ogaga further hinted that his case was bad because he was found with an NUJ identity card and was believed to be government functionary and instrumental to castigating their operations, adding that two of his SIM cards and a 3-sim Tecno touch-light phone were not returned to him by the kidnappers.
He faulted the security architecture in the country and lamented that the security officers on highway check-points have turned their priority on financial gains from commercial vehicle drivers instead of protection of lives and property.
"And except proactive and tactical security measures are deployed to nip this ugly trend to the bud, we are vulnerable and left at the mercy of the perpetrators of this heinous act," he reinstated.
He maintained that while in captivity, there was no security intervention of any sort, "no police, no soldier or the villagers attempted in any way to rescue us."
NUJ Tasks Security Agencies on Killing of Borno Farmers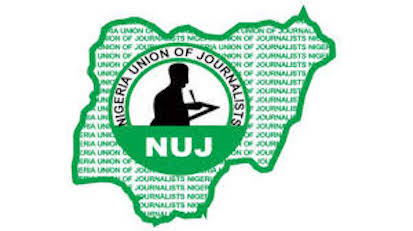 The Borno Council of the Nigeria Union of Journalists (NUJ), has raised concern over continued killing of farmers harvesting their crops by suspected Boko Haram terrorists in the state.
This was contained in a communique issued on Sunday at the end of the State NUJ Congress in Maiduguri.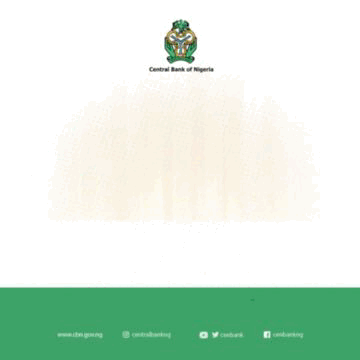 The council urged security agencies and the State Government to collaborate toward finding lasting solution to the problem.
It also tasked the University of Maiduguri Teaching Hospital to release its research report on prevalence of kidney diseases in the Borno which was funded to the tune of N50m by the Governor Babagana Zulum administration.
It praised the state government for constructing additional mega schools and recruiting teachers and urged the government to take decisive action in enroling large number of out-of-school children on the streets.
"Congress commended the Borno government for implementing transport subsidies, which have helped citizens, civil servants, and the business community cope with the increased transportation costs due to fuel subsidy removal and pump price hikes.
"The congress also urged the government to establish bus stops for the transport buses to prevent conflicts with commercial tricycle operators.
"The congress also praised the government for distributing palliatives to citizens to mitigate the impact of fuel subsidy removal.
"However, it urged the government to monitor the distribution to prevent diversion by individuals and to ensure that the aid reaches citizens who have not yet benefited."
The council commended the state government for reconstructing the burnt Maiduguri Monday Market, and urged the allocation committee to be fair and just in allocating the shops to beneficiaries.
It also lauded government's efforts against the outbreak diphtheria and urged the government to increase public awareness campaigns on preventive measures against it and other diseases.
The council commended the state government for its sustained support to union and its operations in the state.(NAN