NAWOJ Begins Data Capture of Members in Kano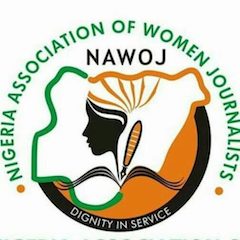 From Abdulgafar Oladimeji, Kano.
The newly elected Executive Committee members of National Association of Women Journalists(NAWOJ), Kano state chapter has commenced data capturing programme for its members with the motive to identify and aid the enhancing of the prospects of practicing women journalists in the state.

The chairperson, NAWOJ Kano chapter , Bilkisu Ado Zango said that the creation of the data bank would assist the group in planning effectively to empower its members.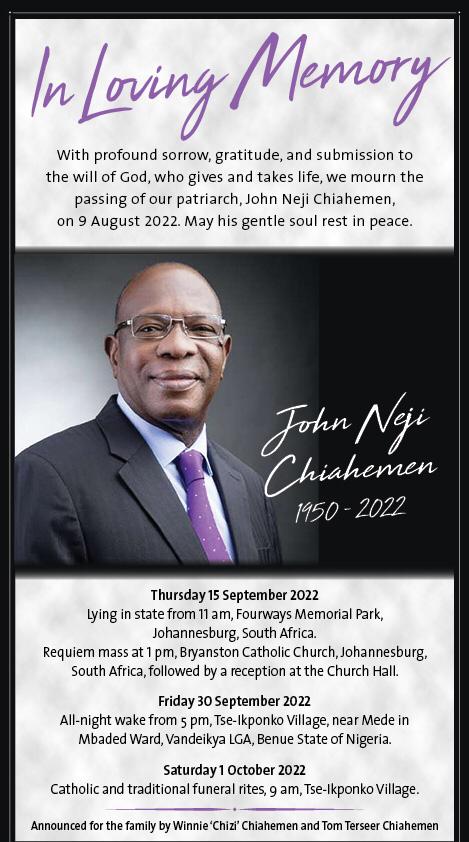 She explained that the exercise will help the group forward detailed information about its members, to government organs, civil society organization and professional bodies that demand their services as a body or individuals.
According to her, NAWOJ was determined and would henceforth heighten its advocacy on issues that concern women, adding that women journalists were yet to reap the dividends in the area of capacity building.
Zango said "we have a template we are determined to work with, we will empower women journalists on how to help deal with the issues of Maternal and Child Healthcare, likewise the worrisome issues surrounding divorce.
"we are going to empower women media practitioners for them to key into the fight against drug abuse and school drop outs, as women journalists we are involved and should not shy away from these issues, they must be death with, we are going to deplore our best in addressing these issues." Bilkisu stated.
The seasoned broadcaster disclosed that the association would pursue improved welfare packages for its members, explaining that if properly empowered, women journalists could efficiently discharge their tripartite roles as workers, mothers and societal watchdogs.

---
Top10 Magazine Plans Honours for Benue Business Ambassadors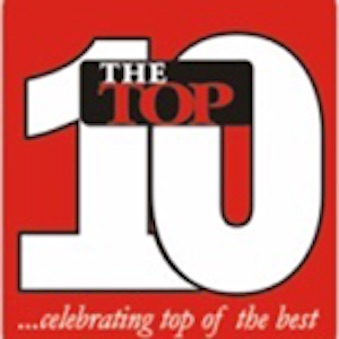 A Lagos-based national magazine published by a Benue indigene, The Top10 Magazine is putting arrangement in place to honour leading Benue-born business icons with the theme: "Celebrating Top 10 Benue Business Ambassadors".
The event, which is slated to hold in Abuja in early December, is packaged as a special excellence award night to celebrate and honour 10 Most Accomplished Benue-born self-made business tycoons who are flying the flag of Benue in the business world.

This is in line with the tradition of the magazine of celebrating 10 leading lights in every chosen endeavour.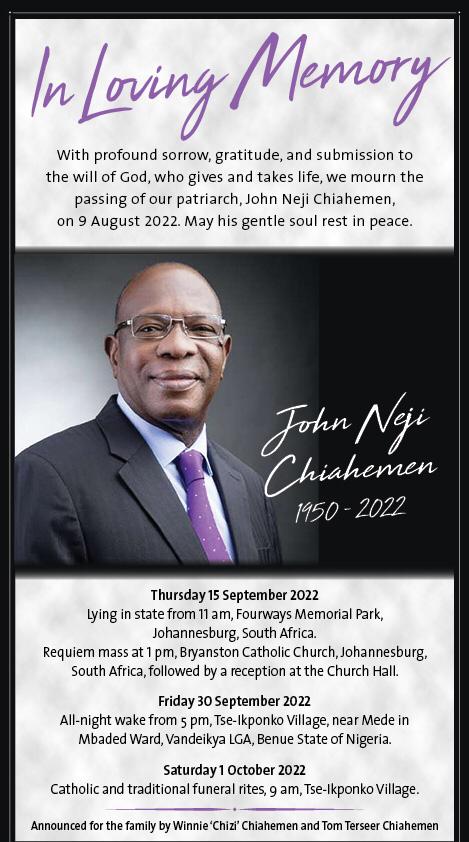 According to a release signed by the publisher of the magazine, Tony Iji, "The objective is to showcase the entrepreneurial spirit of Benue people and their contributions to economic development of Nigeria".
He said that the event is designed as an evening of social interaction to bring together accomplished Benue-born business men and women who have distinguished themselves as pride of the state in the business world, their families, friends, associates and other key stakeholders to socialize, network and interact with each other.
He said that the event is expected to be graced by eminent Benue indigenes, crème de la crème and friends of the state, captains of industry, top executives from both private and the public sectors.
He said that the emphasis on nominating only self-made business leaders into the top 10 list selected for the recognition as Benue business ambassadors is to differentiate between true entrepreneurs who made their money through dint of hard work through personal rudiments in business and public officers who are opportune to make money by virtue of the offices they held in government.
He said that a special award edition of the magazine will also be published to chronicle the success story and business accomplishments of the Business Ambassadors being celebrated. The publication which will be published in both hard copy and online versions for wide circulation will be unveiled and distributed at the event ceremony.
The release stated that the major highlight of the evening will be the presentation of Awards of Excellence as worthy Benue Business Ambassadors to the 10 distinguished business personalities being celebrated.
Iji said, "in the last seven years of our existence, we have blazed a trail celebrating excellence and people that represent excellence across different sectors of the society and across different climes. As a Benue indigene, I feel time has come for us to look back home to celebrate the best of our state who have distinguished themselves as proud Benue business ambassador in the business world".
He stated that "in the next few weeks, we will unveil the identities of those who have scaled through our selection criteria to make it into the top 10 list of Benue business ambassadors based purely on merit after a rigorous selection process. He said to make the selection objective, the process is open to members of public to send in their nominations of those they deemed qualify to be on the list. He calls on the people of the state to come up with suggestions on credible Benue-born and self-made business icons to enable them to showcase the best of Benue to the world.
Funeral Oration for John Chiahemen
By Prof. Iyorwuese Hagher
My Lords Spiritual, the family of John Neji Chiahemen; Winnie Chiahemen, Children; Ide, Fanen, Mimi, and grandson Hemen. Tom Chiahemen his younger brother and the Nigerian Delegation; Senator Udo Udoma, Dr. Cletus Akwaya, Chief Tony Nnacheta, Prof. Gerald Igyor, Colleagues at Reuters, Our In-Laws from Kenya, Gentlemen of the Media, Fellow mourners.

Ladies and Gentlemen.
I am Ambassador Iyorwuese Hagher, a classmate of John Neji Chiahemen. We were born and nurtured in the same ethnic environment of Tivland in Central Nigeria and were the last generation of those born under the British Colony of Nigeria.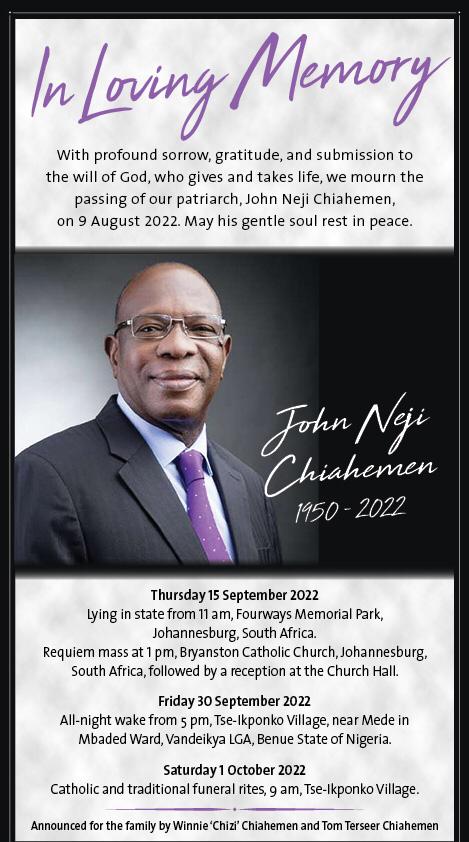 We were also the first generation of Nigerians with higher education to produce post-colonial manpower.
I wish to thank you all for the unique opportunity you have given, to pay the last respects to my friend. But I'm not here just to pay respect to my friend and compatriot.
I am here to also honor Africa's best journalist, a leading Pan Africanist, a humanist and our hero.
Neji was born in Tse Ikponko and his parents nurtured him on the vibrant Tiv story telling tradition. This nurturing became the seeds of media practice in his young mind. But it was at the Provincial Secondary School Katsina-Ala that Neji first acquired the tools of journalism, and went on to perfect his style and brand as a global media mogul.
Katsina-Ala Provincial Secondary school was a vastly diverse community of various tribes and races. It was here that Neji's character was fully developed. Unlike many people who embrace careers and destinies through accidents or later in life, Neji grew from being a child storyteller to becoming a journalist while yet in Secondary School where he was on the editorial board of the school student Newspaper "The Ferry Point" edited by Mr. Isaac Yongo, who was a senior student. Even though I was at Bristow, a missionary secondary school, we met often, specially during the holidays.
Neji was a straight A student, and was known for starting a reading Club with his friends. They read hundreds of novels, excelled in debates, and were the most brilliant. The club was also, dubbed, the mischief club in Philips house. They engaged in pranks against their senior students and teachers. They resisted the school fagging system. He was very practical and hands on personality. When everybody complained about the poor school diet, Neji did not complain. He cultivated vegetables behind his hostel and grew tomatoes which he supplied to other students and mixed these in the rice. He called these tomatoes "cheese".
Neji developed an independent mind and often went afoul of the military style- education foisted on them by a British retired army officer Clafton, the principal. This independence and resistant culture became a lifelong preoccupation to fight injustices in later life and to seek to expose them. Neji attended the All Girls Secondary School St. Louis Jos for his Higher School. He and
his classmates were the only males in the school. Neji was editor of the Lodestar School Newspaper. By attending an all-girls secondary school Neji assumed a comic and curious identity as an "old girl" of Saint Louis College. The alumni still refers to him as their late old girl alumnus. St. Louis taught the young Neji the significance of and respect for cultural, racial, ethnic and gender pluralism.
It was at Ahmadu Bello University that Neji and I became close friends. He had irrepressible charm. He exuded joy at all times. He had his nose in all happenings on campus and a breaking news mentality. He regaled us with witty, titillating and irreverent anecdotes about our hated professors. He was loyal and protective of his friends and favorite professors. He was master of words which he deployed strategically. Our campus life was intense but intellectually productive.
We joined the Anti-Apartheid movement and our heroes were Nelson Mandela, Martin Luther King Jr. Mohammed Ali, and Samora Machel. We clapped, danced with joy and mimicked the fiery rhetorics of Samora Machel when he came to receive an honorary doctorate degree at ABU in 1972. It was Aluta continua all the way. We embraced the global movement for the emancipation of the black race, and advocated for the decolonization of imagination and consciousness.
While on a long holiday in Jos Neji got his first professional job as a part-time reporter with the Standard Newspaper. The Newspaper was the protest voice of the minorities of Northern Nigeria. Neji and I never called each other by our names. Since I was older than him, I assumed senior brother status. He deferred to me and called me "Orvesen na jim jim", Meaning my real leader and I in turn also called him by the same nickname "Orvesen na jim jim" my real leader, because he was an intellectual giant, a veritable encyclopedia with vast knowledge about everything.
After graduation I unsuccessfully tried to prevail on him to accept the academic position that was offered to him in the political science department of the university. He rejected the offer with hilarious contempt. "No Thanks. I would rather go out of the sheltered campus and see the world" he told me. And saw the World he did plentifully, traveling and working through the whole world, seeing the world and the world seeing him. I stayed back on campus to teach and research till I left and joined politics. He applauded me.
Neji encouraged me in my academic and literary writings and took two copies of all my published books for himself and Mimi his daughter. I remember the time I went to do research at the University of Nairobi. When Neji returned to Nairobi and found me at the Nairobi Hilton, he went to check me out of the hotel and took me to his home. I stayed with him and Winnie his newly married wife for the rest of my stay in Kenya. I was meeting Winnie for the first time. Winnie was then and now a beautiful, kind and generous soul. They were a perfect couple meant for each other. Neji made me see a beautiful Kenya through his eyes – a sprawling historical entity, diversely rich and struggling to overturn its internal contradictions- like most of post-colonial Africa.
A few months before his demise, he rushed to me his first major published book "One Market: the making of the inaugural Intra-African trade fair."
In his endorsement of the book he wrote, "Orvesen na jim jim Exclusive copy of the book for Orvesen na" "Enjoy." Neji I enjoyed your book. It is a masterpiece and a befitting parting gift
to your beloved Africa. It is a major legacy that summarizes your outlook and mission for Africa's economic liberation from Neo-colonialism. You left us your vision of a united Africa, as a public intellectual and relentless crusader for global social justice. Your dream and belief in an Africa that could once again attain greatness through its drive to reverse engineer the continent, through integration and inter-regional trade, cannot die. It is an idea whose time has come.
Neji lived a beautiful life, a firmly planted life of serving others. He chose his vocation from childhood as a storyteller, and media practitioner par-excellence. Everywhere he went, he broke the news with zest. In his career at the Nigerian Television Authority, he dominated the news through innovation, energy, and uncommon insights. He was an uncommon man. He was a courageous Tiv man, and Pan Africanist, who sought to present the truth at all costs. Many times he put himself in harm's way in search of reality and this truth. Everywhere in Africa where the leadership was unwilling to develop their countries Neji faced existential threats. But he was undaunted.
Neji attained greatness not just because he was the best in his profession, he attained greatness by the measure of courage, generosity, competence, humility, politeness, and the manner in which he treated everybody with respect. He pursued excellence in everything he did. He loved his friends and family and was very loyal to them. He was a trailblazer, and role model and lived the best of himself. I will miss those special days he breezed into Abuja and we sat alone and laughed at the foibles of the world. Our world.
Neji was totally devoid of jealousy, guile, and malice. He laughed at the world, and at circumstances he found himself in, even when he was treated unjustly by others who used their power of riches and influence. He never dwelt on injustices to himself. He never spoke bad of other people. I and many of John's friends will miss him in diverse ways. All of his friends were special people to him. He was a celebrity who treated all of us also like celebrities. Life with Neji was to be enmeshed in affection and moral joy.
He defined his life with generosity and service. Neji, to paraphrase Helen Keller, "made the light in other peoples eyes his sun, the music in other's ears his symphony and the smile on other lips his happiness." He never trumpeted "who" he was but "whose" he was, and we knew he meant he belonged to us, family friends, Tivland, Nigeria and Africa!
My friend and brother Neji the Bible in Ecclesiasticles 3 vs 1. says "To everything, there is a season. A time for every purpose under the heavens" You fought a good fight. You deserve the crown of glory. It is time to say goodnight. God bless your soul till we meet again in heaven.
A Funeral Oration By Professor Iyorwuese Hagher, Nigeria's Former Ambassador to Canada and Mexico at the Funeral of John Neji Chiahemen In Johannesburg, South Africa Sept.15, 2022
Tribute to my Friend, John Neji Chiahemen
 By Udoma Udo Udoma
It is with sorrowful spirit that I stand here to say farewell to my good friend, John Neji Chiahemen.
Indeed, since the announcement by the family that John passed away there has been an outpouring of tributes from many friends and professional colleagues, from different parts of the world. There was also one from the Nigerian President, Muhammadu Buhari.

There is no doubt that John made an impact. He was a pioneer and pace setter in television and print journalism, and in the media generally, and was admired for his brilliance and commitment to excellence and to the highest international standards in whatever he did.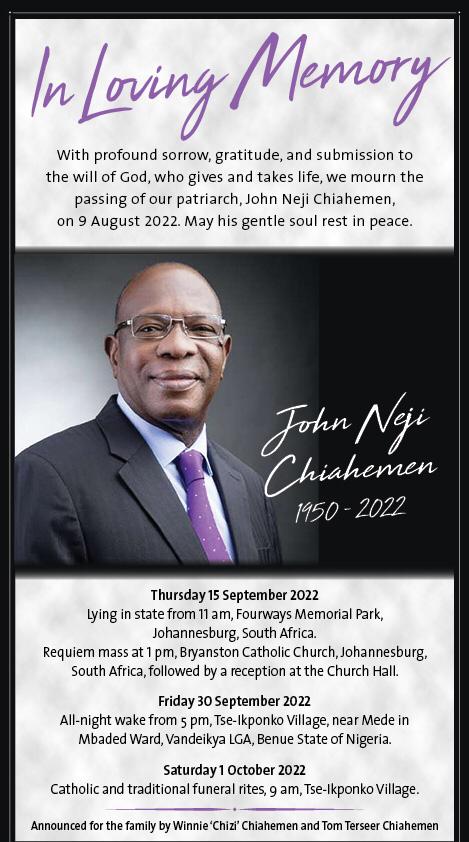 I cannot recall exactly when I first met John, but he came to my attention through a weekly programme he anchored on NTA called 'Newsweek'. This was the late 1970's and the early 1980's and I had just come back to Nigeria after my university education in the U.
K. It was a time of great optimism in Nigeria. We had just put the costly civil war behind us and were flush with oil money. The programmme was further evidence that we were now ready to compete with the best that was on offer anywhere in the world. I never missed the programme and recall remarking to many of my friends that Newsweek was comparable to the best that the BBC and ITN were then offering in quality, content and boldness. It was able to x-ray developments in the country without sparing our leaders from scrutiny.
However, John's frank and bold analysis and presentations started causing unease amongst the politicians. Matters came to a head when, in 1983, the Shagari Administration removed the highly respected and professional Director General of the NTA, Vincent Maduka, who had been one of John's protectors, and redeployed him to be an adviser on ''frequency allocation" at the Ministry of Communications! A party stalwart was appointed to replace Maduka. The NTA was converted into the political machinery of the ruling party, the NPN, and quickly lost credibility. An election monitoring programme, which John anchored, called 'Verdict 83', was so manipulated by the new authorities that it started being referred to by the populace as 'VOID 83'.
It was clear to John that his days at the NTA were numbered and he had to get out. Relief came by way of an offer from the international news agency, Reuters, as their first African correspondent based in Lagos. Nigeria's loss was Africa and the World's gain as John did exceptionally well serving Reuters throughout Africa, and beyond. After an impressive career in Reuters, he retired in 2009 as bureau chief for Southern Africa based in Johannesburg.
By the time he retired from Reuters he had become one of the best-known journalists on the continent and was in high demand as a consultant. Amongst other things he played a role in getting Arise Television off the ground. One of his last undertakings was a publication sponsored by Afreximbank which documented the history of the inaugural Intra-African Trade Fair. Afreximbank organized the Trade Fair in order to promote connectivity amongst African countries through expanded access to trade information and to create a platform for interactions amongst African businesses. John succeeded in completing the publication before he fell seriously ill and sent me a copy. I was most impressed by the extremely high quality of the production. The theme of the book is particularly reflective of John's belief and commitment to the greater integration and development of the African continent. John's dream was of a highly developed Africa that would take its rightful place in the World.
Even though I am a few years younger than John, he always treated me as a mate. We enjoyed each other's company. No matter where in the world John was (and he was very widely travelled) he always remembered to call me for a catch-up conversation on the political and economic situation in Africa, and in the world, as a whole. As a journalist he was abreast of the latest developments and was extremely well informed. I remember one conversation, when, to my surprise, he informed me that he was in Darfur, trying to make sense of yet another African conflict of brother fighting brother. And since, at that time, he had retired from Reuters I could not understand why he was still drawn to African trouble spots!
I recall the many enjoyable times we had together in Paris, in Abidjan, in London, in Lagos, in Abuja and in Johannesburg. In particular, I remember our memorable trip to visit John in Abidjan when, accompanied by his wife, Chizi, John drove my wife, Sally, and I to see the impressive Basilica of our Lady of Peace, Catholic Cathedral in Yamoussoukro.
John was also my tennis partner. Anytime we caught up with each other we invariably had a game of tennis. We did not mind that our standard of play was not of the highest because we were more interested in the conversation as well as the nice glass of wine that followed our games! And we certainly had lengthy and interesting conversations. I will miss the very many good times we had together.
When I think of John, I think of a very gifted man, with sharp intellect and with keen powers of observation and analysis. I think of a man of integrity and with a self-deprecating sense of humour. Many who worked with him at NTA, at Reuters and the various other organisations with which he was associated, have attested to his professionalism, his leadership qualities, his humanity, his kindness, and his humility and, most importantly his commitment to excellence.
John was also a family man. He was devoted to his wife, Chizi, and to his children, Ide, Fanen and Mimi and the latest addition to the family, his grandson, Finley.
On behalf of my wife, Sally and I, I wish to, once more, convey our heartfelt condolences to all the members of the Chiahemen family. I would also like to extend our condolences to his son in law, Ben, as well as his brother, Tom and all his other brothers and sisters, as well as his many relatives in Benue, his in-laws in Kenya, and friends throughout the world. Please be consoled by the fact that John led an impactful life and achieved so much.
Farewell John. Farewell my good friend. Farewell. Till we meet to part no more. May your soul rest in perfect peace in the bosom of the Lord.
Senator Udoma Udo Udoma, former Minister of Budget and National Planning delivered this tribute at the funeral of John Neji Chiahemen, renowned international Journalist and former African Bureau Chief/Editor of Reuters in Johannesburg, South Africa 15th September, 2022.