Benue Police Parade Rape Suspect, Others
From Chris Gaga, Makurdi
One Terna Taga who allegedly raped and impregnated a 10-year-old-girl has admitted he had sexual intercourse twice with her sometime in December 2018, but deny impregnating her.
Recall that a minor was delivered of a baby through a Caesarean session (CS) last Sunday at a hospital in Makurdi.
The 17-year-old Terna, however, insisted that he did not sleep with her forcefully.

He spoke to newsmen on Thursday, when the Benue State Police Commissioner, CP Mukaddas Garba paraded him amongst 14 other criminals at the Command headquarters in Makurdi.
He said: " l didn't I pregnant her. The girl came to my house the first day and complained of hunger, so I gave her some money to go and buy food.
I didn't sleep with her the first time. She left but came back later again.
She spent a night with me. I slept with her two times, but I didn't use force on her."
"I had sex with her around December last year. I couldn't see her for some time, but when I later saw her, she was pregnant. I even went to see her in the hospital. When she was asked who impregnated her then she mentioned my name".
CP Mukaddas informed newsmen that the Uncle of the impregnated Minor, one Iorfa, who has planned to marry out the little girl to a blind man when he discovered she was pregnant was still at large.
Meanwhile, the Police Commissioner, CP Mukaddas also paraded illegal weapons manufacturers, kidnappers, cultists, armed robbers, child traffickers, and four other criminals involved in extorting people using the cover of Nigerian Merchant Navy.
Our correspondent reports that different kinds of a weapons including two Ak47, live ammunition, cartilages, arm manufacturing plant and equipments, and charms.
"On 02/08/2019 at about 2030hrs one Mkarvter Shagbe and Terseer Maakuna all 'm' of Vandeikya were arrested with an AK 47 rifle loaded with 10 rounds of live ammunition. Further investigation led to the arrest of an illegal arm manufacturer one Terhembafan Sevav and Vishi Avav. A search lead to the recovery of two more AK 47 rifles, two (2) single barrel pump actions two (2) locally made pistol, four (4) magazines, one (1) gas cylinder, assorted gun manufacturing tools and charms. Investigation is still in progress.
"On 30/07/2019 a victim from Vandeikya LGA reported that some unknown persons have called and threatened him to pay them the sum of two million naira only (N2, 000, 000.00) or they will kidnap and kill him. Investigation led to the arrest of one Kphe terfa Godwin of Mbayongo Vandeikya was arrested from his hideout at Tsav village. Suspect confessed to the crime.
"On 5/8/2019 at about 0530hrs One Achogwu Daniel m' of Otukpo town allegedly took a pregnant minor to Aba, Abia State where the victim was delivered of a child that he sold to an unknown person. Investigation is still in progress," CP.
The Benue State Police Commissioner expressed happiness in the doggedness of his men especially "Operation Puff Adder" even as he appreciated men of the public for guaranteeing information to the security agents.
He assured of more commitment to ensure that Benue experience peace and crime free society.

Police Arrest 781 Offenders over Electoral Infractions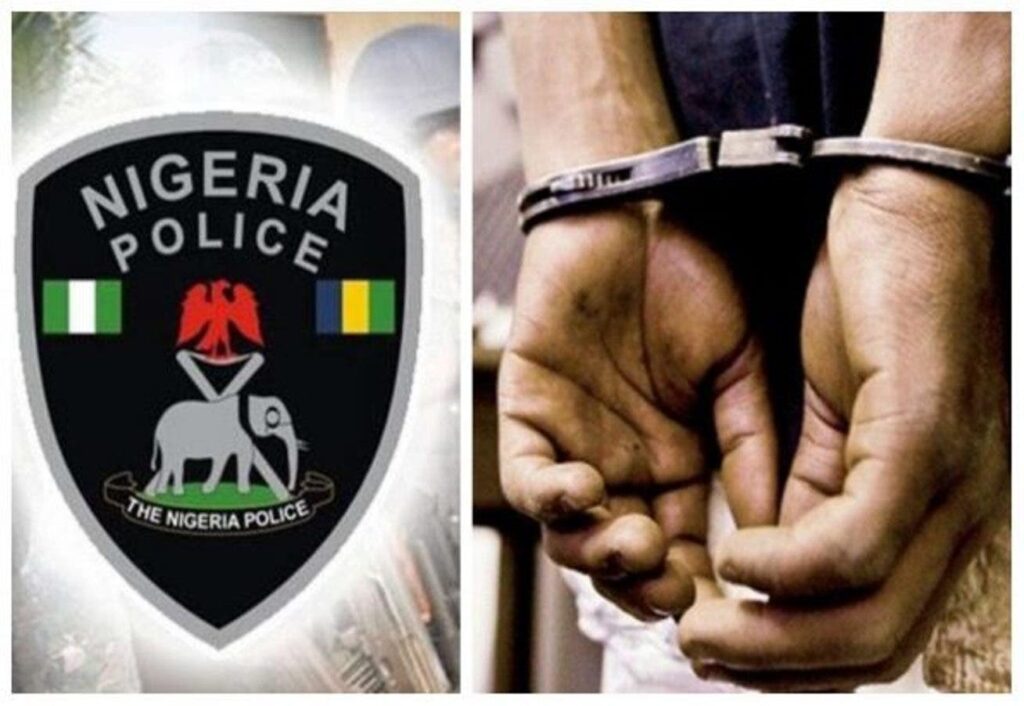 By Gom Mirian, Abuja 
The Inspector General of Police(IGP),Usman Alkali Baba, has said a total of 781 electoral offenders were arrested in the just concluded 2023 general elections across the country from a total of 489 major electoral infractions.
He disclosed this on Monday, at the meeting with Strategic Police Managers of the Nigeria Police Force in Abuja.

The meeting aimed at evaluating Police performance during the 2023 General elections, highlight lessons and strengths, and dissect complex dynamics for subsequent optimal performance drew participants from across the country.
The participants present at the meeting comprised of the Deputy Inspectors-General of Police (DIGs) and members of the Force Management Team, Assistant Inspectors-General of Police (AIGs), Commissioners of Police (CPs) and other Tactical Commanders.
Baba at the accession, tasked all commands to submit casefiles centrally at the Electoral Offences Desk located at the  Office of the IGP at the  Force Headquarters in Abuja, for coordinated processing to INEC Legal Section.
According to him, the Police Force would effectively collaborate with the Independent National Electoral Commission (INEC) to expeditiously and transparently prosecute the 781 electoral offenders apprehended.
The Police boss, also charged the Strategic Police Managers to readjust strategies and operations towards ensuring a stable post-election security order and refocus policing attention on routine law enforcement duties.
"I firmly admonish all political actors and their supporters to submit to democratic norms, peaceful means, and legal procedures in advancing their interests as the Police and other security agencies shall not tolerate the resort to incitement or any act designed to threaten our national security", he said.
Native Doctor Slaughters Mad Man During Treatment in Adamawa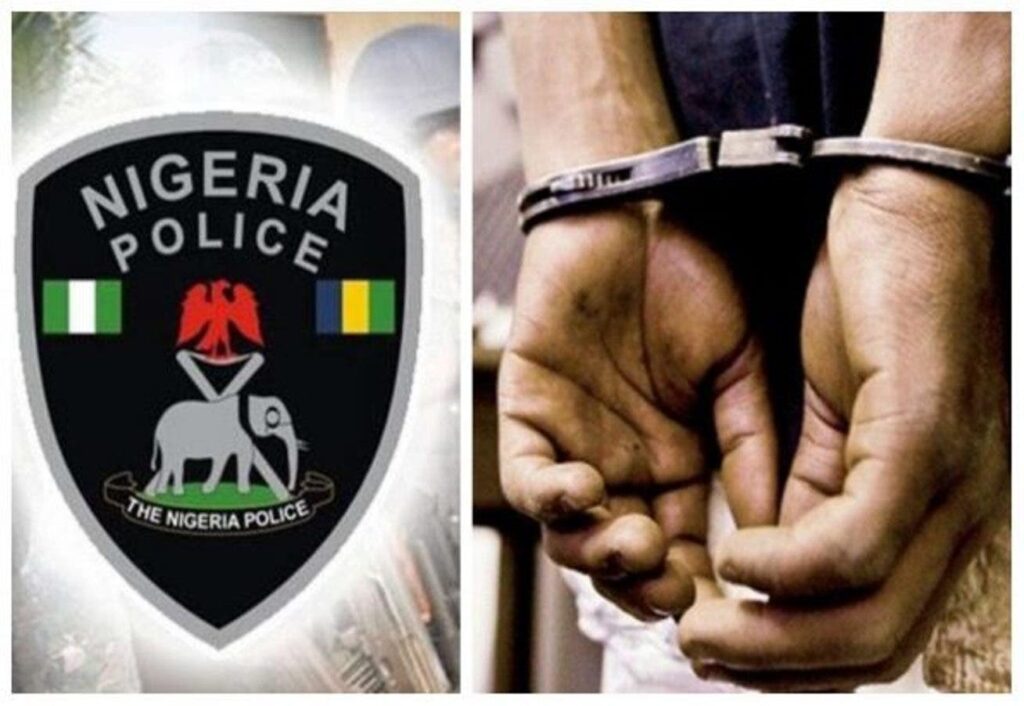 From Yagana Ali, Yola.
A 48 – year old native doctor, Ezekiel Buba, is in police net for allegedly killing a mad man during treatment.
The suspect , who resides at Gombiyel in Shelleng Local Goverment Area,Adamawa state, was arrested by the police command for slaughtering the mentally derailed man known as Alamisa.
While narrating the ugly incident during interrogation at the police headquaters on Thursday, Ezekiel, blamed his demon for slaughtering the deceased brought to him for medication.

He said the deceased, who was suffering from mental illness and epilepsy, was brought to him by his elder brother, Yahaya Musa of Kambillam in company of other family members for treatment.
"I usually slaughter chickens for sacrifice to a blood demon in order to prevent it from tourching anybody. Failure to make sacrifice to the demon, a patient cannot get well". Ezekiel explained.
He further narrated that while performing some rituals with a robe at his backyard, the demon descended in a whirlwind with knives tied on his leg and slit the throat of the patient.
" I saw the demon in the whirlwind but before I could reach where the patient is lying down to protect him, the demon over took me and slaughtered him".he said.
"Initially, the demon had warned me and demanded that I should slaughter chickens and offer sacrifice of blood.
I was waiting for market day to buy the chickens for sacrifice as demanded.
He said that the family members of the deceased did not see the demon while coming down to the scene to kill Alamisa, saying that he was the only one who sighted it and rushed in to prevent it but to no avail.
He claim that he normally communicates with the demon which he inherited from his grand mother when asleep in the night in Koma Damti dialect in Jada LGA, saying that he has been using it to treat people in order earn a living.
The elder brother to the deceased, Yahaya Musa, blamed the native doctive for murdering his brother, saying that he was the one who slaughtered his brother and removed his throat.
The Police Public Relations Officer , SP Suleiman Yahaya Nguroje, said that the suspect was apprehended in connection with the crime and being investigated.
Nguroje, said that the Commissioner of Police, CP Afolabi Babatola Adeniyi, had ordered for discreet investigation into the matter as well as the prosecution of the suspect if found wanting.
Meanwhile, in another interviewed with SP Nguroje, the suspect confessed that he was the one who slaughtered his victim while treating him.
He explained that he was possessed by the demon at that time, hence his action, saying that he carried out the act when he was out of his senses.
Police Arrest Kano Lawmaker, 160 Others for Electoral Offences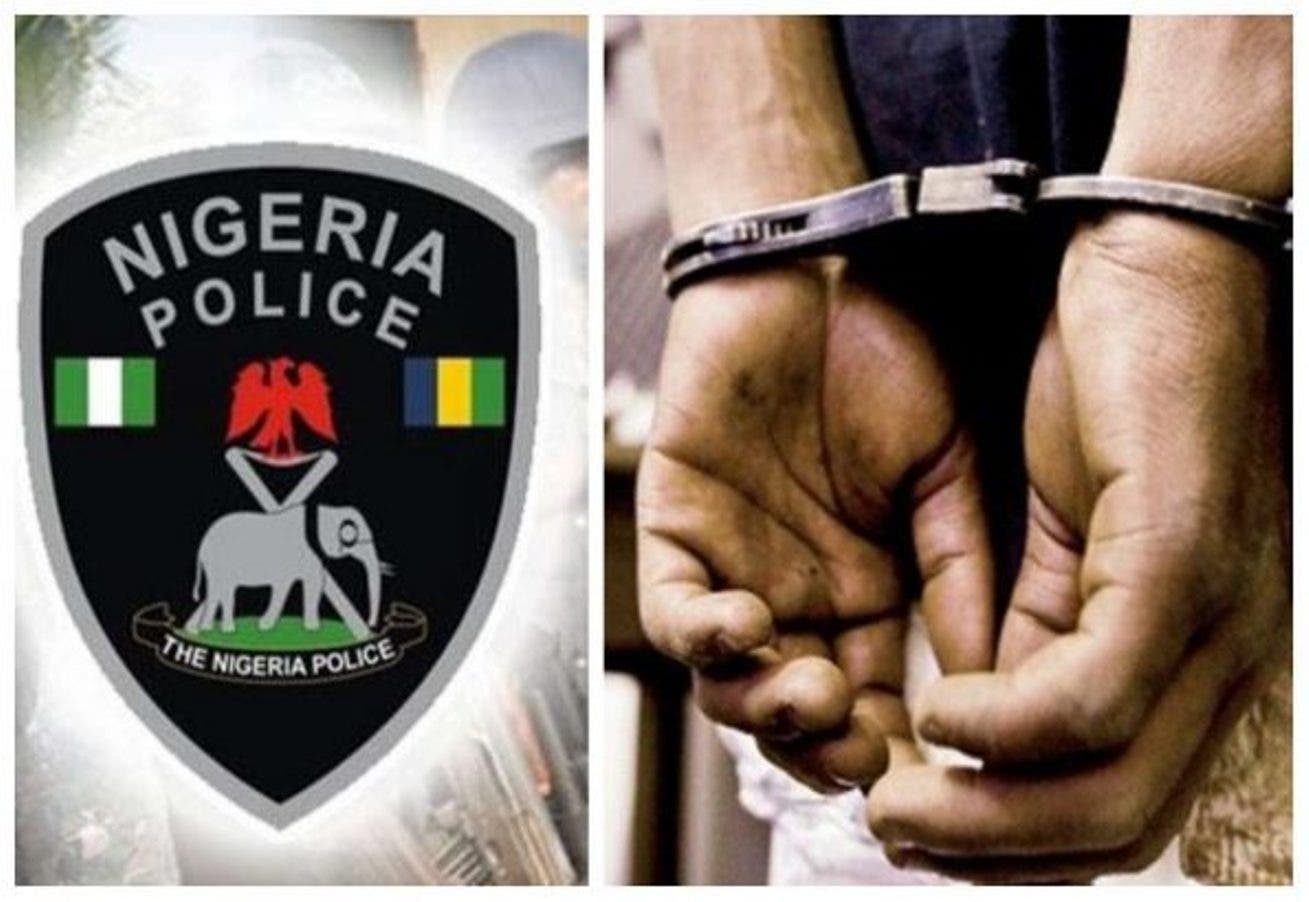 From Longtong Ibrahim (Kano) & Gom Mirian, Abuja
The police command in Kano State has arrested 161 persons including a member state House of Assembly for alleged electoral offences during Saturday's Governorship and States Houses of Assembly elections.
The state Commissioner of Police, Mr Mohammed Usaini-Gumel, said this when he addressed newsmen at the command's headquarters in Bompai Kano yesterday.

He said that the suspects were arrested by a team of security operatives after they were engaged in electoral offences like vote-buying and destruction of election materials among others.
"The suspects include a member representing Gezawa Constituency, Isyaku Ali-Danja, who allegedly led thugs and attempted to attack the Gezawa Local Government Area INEC Collation Centre and the Police Divisional Office in Gezawa," he said.
Usaini-Gumel said that the suspects would be arraigned in law courts as soon as investigation was completed.
He said that a Special Investigation Team consisting of police officers, lawyers, prosecutors and trained investigators had been assembled by the command to speed up investigation on the suspects as directed by the Inspector-General of Police.
Usaini-Gumel assured residents of the state of their safety as collation of election results continued.
"The command in conjunction with other security agencies has embarked on serious confidence-building patrol and show of force to surmount any likely emerging threat.
"We call on the peace-loving Kano State residents to continue to give maximum support and cooperation, avoid spreading fake news and hate speeches capable of disrupting the peace in the state.
"When results are announced avoid all forms of reckless celebrations that may likely cause death, injury or damage to property," Usaini-Gumel said.
EFCC Arrests 65 Suspects over Alleged Voter Inducement
The EFCC said it arrested 65 persons in 28 states over alleged voter inducement at the governorship and Houses of Assembly elections.
This is contained in a statement issued by its spokesman, Wilson Uwujiaren.
He stated that 20 of the suspects were arrested in Kwara, while 13 suspects were arrested in Kaduna State.
He added that 12 suspects were arrested in Rivers; four suspected arrested each in Akwa Ibom and Cross River, while others were arrested in Gombe, Sokoto, Kebbi and Niger states.
"Those arrested in Kaduna State were 10 males and three females. They were apprehended by EFCC operatives either working on intelligence reports or were chanced upon during monitoring.
"A suspect allegedly involved in vote buying was nabbed at School Road, Unguwan Rimi in Kaduna. The suspect, who initially resisted arrest, is however in custody pending the conclusion of investigation.
"Also in Kaduna, a team arrested a suspect with voter coupons, which he confessed would be used to trace and pay those who voted for his party," Uwujiaren stated.
He added that the EFCC team monitoring voting around Local Education Authority School, Kabala Doki in Kaduna also arrested two suspects for vote buying.
He noted that upon arrest, N67,500, a list containing names of voters, their PVC numbers and bank accounts details were recovered from the suspects.
The EFCC spokesman stated also that investigation showed that the major modus operandi of the suspects was to give cash, transfer money, coupons or send recharge cards to eligible voters to induce them.
Uwujiaren said a search of their persons and phones showed that most of them had transferred money into the bank accounts of some voters on the lists recovered from them.
"Some of the items recovered from the suspects were voter cards, monies, lists containing names and account details of voters, and telephone recharge cards," he stressed.