Buhari Leaves For South Africa Over Xenophobic Attacks
By Mathew Dadiya, Abuja
Nigerian President, Muhammadu Buhari will depart Abuja Wednesday on a three-day State Visit to the Republic of South Africa to address the issue of xenophobic attacks on Nigerians and other African nationals.
The relations between the two leading economies in the continent became soar due to continued attacks on Nigerians and their businesses which led to the government evacuating some of it's citizens from South Africa 
Senior Special Assistant to the President on Media and Publicity, Garba Shehu stated that Buhari visit followed an invitation by President Cyril Ramaphosa, to discuss the welfare of Nigerians and find common grounds for building harmonious relations with their hosts.
The visit comes against the background of recent xenophobic attacks, the evacuation of hundreds of Nigerians and the exchange of visits by Special Envoys of Presidents Buhari and Ramaphosa.
While in South Africa, the Nigerian leader will hold a town hall meeting with Nigerians living in the country, with a view to sharing in their experiences and reassuring them of Nigerian government's commitment to working for the protection of their lives and property and promoting peaceful co-existence.
President Buhari and his host will preside over the South Africa-Nigeria Bi-National Commission, during which a progress report will be presented. At the end of the meeting, both leaders will sign a joint communiqué.
The President and his delegation including Nigerian business representatives will also participate at a South Africa-Nigeria Business Forum with their host counterparts.
President Buhari will be accompanied by Governor Abdullahi Umar Ganduje of Kano State, Governor Simon Lalong of Plateau State and Governor David Umahi of Ebonyi State.
Others are: Minister of Foreign Affairs, Geoffrey Onyeama; Minister of Defence, Maj. Gen. Bashir Magashi (retd); Minister of Power, Eng. Saleh Mamman; Minister of Interior, Rauf Aregbesola; Minister of Mines and Steel Development, Arch. Olamilekan Adegbite; Minister of Police Affairs, Maigari Dingyadi; and Minister of State, Industry, Trade and Investment, Amb. Mariam Katagum.
Also on the trip are: National Security Adviser, Maj. Gen. Babagana Monguno (retd); Director-General, National Intelligence Agency, Amb. Ahmed Rufai Abubakar; and Chairman/CEO Nigeria Diaspora Commission, Hon. Abike Dabiri-Erewa.
The President will return to Abuja on Friday.

Witnesses challenge Israel's killing of Palestinian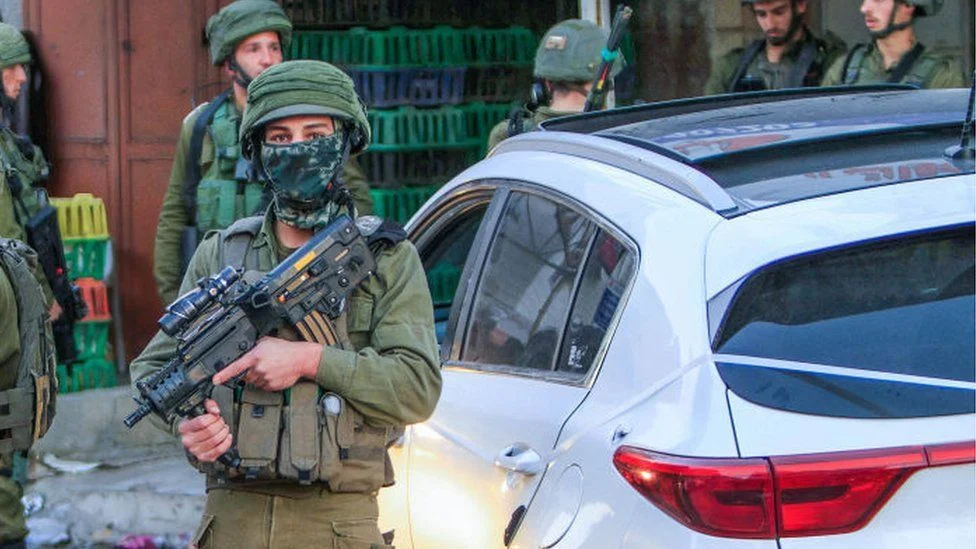 An eyewitness to the killing of a Palestinian by Israeli forces has told the BBC he believes the man was shot simply for punching a policeman.
Ammar Mefleh was killed at close range in the occupied West Bank last Friday.
He is the 10th Palestinian shot dead by Israeli troops in the space of a week.
Video of the shooting drew a massive reaction online and sparked a diplomatic rebuke by Israel to a top UN official who said he was "horrified" at the killing.
Israeli officials praised the officer involved saying he responded after the Palestinian stabbed a policeman in the face, and his actions prevented a "mass terror attack".
Palestinian leaders described it as an execution "in cold blood".
Mr Mefleh, 22, was killed in the Palestinian town of Huwara, which lies on a main road frequently used by Israeli settlers and has been the scene of growing violence in recent months.
This year in the West Bank more than 150 Palestinians have been killed, nearly all by Israeli forces. The dead include unarmed civilians, militant gunmen and armed attackers.
Meanwhile a series of Palestinian attacks targeting Israelis, as well as militant gunfire at troops during arrest raids, have killed more than 30 people including civilians, police and soldiers. 
The footage from Friday, shared extensively online, was rare in capturing in detail part of the event that led up to the shooting. The last 13 seconds are caught in a second video from another angle.
In the recording, the Israeli officer is seen holding Mr Mefleh in a headlock as the pair struggle. Two other Palestinians are in the melee at first, but then step back.
After Mr Mefleh struggles out of the headlock, he tries to grab the policeman's rifle. As they wrestle over the weapon the officer takes a hand off it – first to try to hit the Palestinian, who strikes him back – then to reach for his pistol.
Mr Mefleh for a split second has hold of the rifle but almost instantly throws it down or lets go of it, recoiling as he sees the officer raise his pistol. The policeman shoots him instantly, four times.
Following his killing, a popular Israeli news website reported that the officer had "eliminated the terrorist". The footage was repeatedly circulated on Palestinian social media with people appalled at the killing.
The UN's envoy to the region, Tor Wennesland, tweeted that he was "horrified by today's killing of a Palestinian man, Ammar Mefleh, during a scuffle with an Israeli soldier," calling for those responsible to be held accountable.
A spokesman for the Israeli foreign ministry, Emmanuel Nahshon, tweeted in response that Mr Wennesland's reaction was a "total distortion of reality".
"The incident is a terror attack, in which an Israeli policeman was stabbed in his face and the life of another officer was threatened and consequently he shot his assailant," Mr Nahshon added.
"This is NOT a 'scuffle' – this is a terror attack".
Latvia Axes Exiled Russian Broadcaster TV Rain
Russia's last independent television channel, TV Rain, has been shut down in Latvia after less than five months on air.
The channel, which is known as Dozhd in Russian, has been accused of showing content that supports Moscow's invasion of Ukraine.
TV Rain has called the allegations "unfair and absurd" in a post on social media.
It has been ordered to stop broadcasting on 8 December.
TV Rain says it will obey the order but will remain on YouTube, which is where most of its audience watches its content. However, it will no longer be able to broadcast on cable television inside Latvia, which has a large Russian speaking population.
The National Electronic Media Council (NEPLP), Latvia's media regulator, said the decision to revoke the licence was taken "in connection with threats to national security and public order".
Earlier this month, the regulator fined the channel €10,000 (£8,613; $10,488) for displaying a map in which occupied Crimea was shown as part of Russia's territory.
It was also censured for calling the Russian army "our army" in a piece about how to provide recruits with supplies. One of the broadcaster's hosts, Alexei Korostelyov, was fired as a result.
The decision has been criticised by many opposition figures in Russia, who argue that TV Rain is an important source of independent information for Russian speakers about the war.
"There is Putin, who started the war. There is TV Rain, which tells the truth about Putin and about the war. Stripping TV Rain of its licence only helps Putin," said Kira Yarmysh, press-secretary to jailed opposition leader Alexei Navalny.
The charity Reporters Without Borders called the move a "serious blow to freedom of information".
The channel, which has long been critical of Vladimir Putin and the Russian government, was blocked in Russia in early March, just days after Moscow invaded Ukraine.
Many employees then fled Russia, and later started work on rebuilding Dozhd abroad. It is one of several independent media outlets to have moved its operations out of Russia or suspended them since the invasion.
The State Security Service (VDD) has been investigating the incident and said it has repeatedly warned about the "various risks emanating from Russia's so-called independent media relocating their activity to Latvia".
The VDD said these risks include the possible connections of media representatives to Russian intelligence and security services, as well as the danger posed if Moscow seeks to target Latvia as part of measures to influence public opinion online and elsewhere.
Commenting on its decision to revoke TV Rain's broadcasting licence, NEPLP added that it "was convinced that the management of TV Rain did not understand the nature and gravity of each individual infringement, nor of any set of infringements".
Meanwhile, Kremlin spokesperson Dmitry Peskov told reporters that "some always think that there is a place better than home, that there is always more freedom than at home. This is one of the clearest examples that shows that these are the wrong illusions".
Iran abolishes morality police, plans to review hijab laws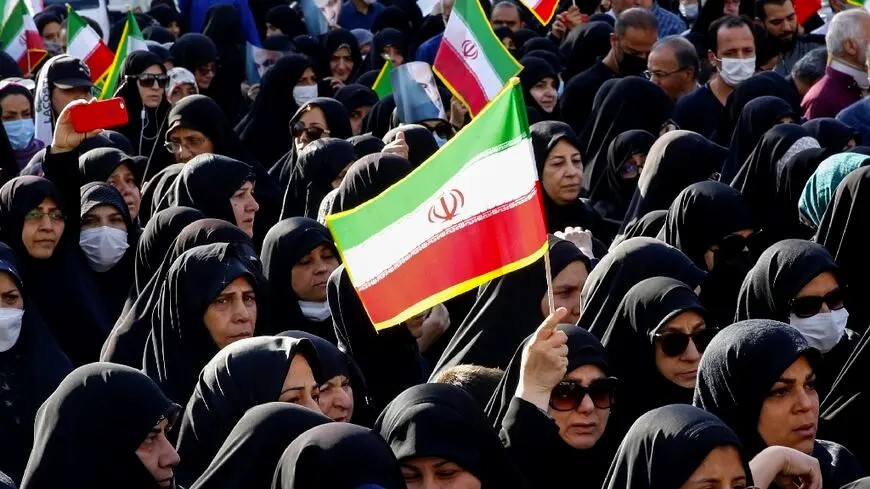 The Islamic Republic of Iran disbanded its morality police following the widespread protests that erupted in the country from the death of a 22-year-old Kurdish woman, Mahsa Amini in their custody, according to AFP.
Amini was arrested and detained by the morality police for breaching the hijab women's dress code on September 13 and she died on September 16, which triggered demonstrations the following day.
Iran's Attorney General Mohammad Jafar Montazeri said the country's parliament and judiciary are reviewing the mandatory hijab law, according to pro-reform outlet Entekhab.
Montazeri was also quoted as saying morality police had been "abolished" but the media has not been given attention to make comments, saying the interior ministry supervises the force, not the judiciary.
On the hijab law, Montazeri said, "We know you feel anguished when you witness [women] without a hijab in cities, do you think the officials are silent about it? As someone who is in the field of this issue, I say that both the parliament and the judiciary are working, for example, just yesterday we had a meeting with the cultural commission of the parliament, and you will see the results within the next week or two.
"
Reacting to a reporter who asked if the country's morality police were being disbanded, Montazeri said, "Morality police have nothing to do with the judiciary. It was abolished from the same place it was launched. Of course, the judiciary will continue to monitor society's behaviour."
The country has been protesting and the majority of the women have been actively involved, despite the crackdown by the security agents. Two prominent Iranian actresses – Hengameh Ghaziani and Katayoun Riahi were arrested for colluding with protesters.
Iranians, in their continued agitation, celebrated the country's loss to the USA at the World Cup tournament in Qatar on Tuesday. The incident led to the killing of Mehran Samak shot by the police.(vanguard)