Buhari Vows to Halt Job Exports Through Local Production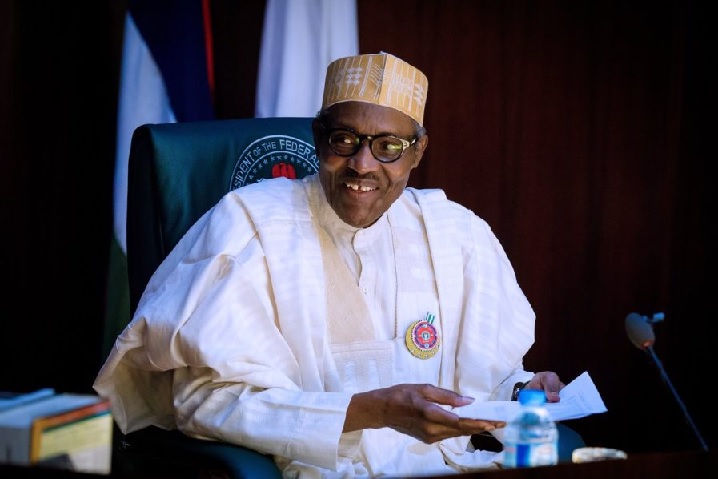 By Mathew Dadiya, Abuja
President Muhammadu Buhari said Tuesday, that his administration would not allow Nigeria return to the days of exporting jobs through the importation of food and clothing items which can be produced locally.
The President noted that the textile and garmenting sector had the potential to create millions of jobs and would remain one of the priority sectors for the administration.
Buhari said this during an audience with the National Executive Council of the National Union of Textile, Garment and Tailoring Workers (NTGTW) led by its President, Comrade John Adaji, at the State House, Abuja.
He assured that his administration would continue to support policies and programmes in the years ahead, adding, "We owe this to the over 200 million Nigerians."
Referring to his recent directive to all Government uniformed institutions to use locally produced garments, President Buhari said unbelievable number of jobs will be created when the military, police, para-military organisations including the National Youth Service Corps (NYSC), fully patronise local industries.
He said that the priority of his administration "is to create as many jobs as possible."
The President said that in the last four years, the Federal Government deployed limited resources to job-creating sectors like agriculture and mining.
Lamenting the closure of textile factories especially in the North which gave rise to crimes, he said, "we promoted policies that will support local industries such as import restrictions. We introduced programmes that provided affordable and accessible capital to both large and cottage industries."
He added that, "We also introduced Executive Orders that encouraged the procurement of Made in Nigeria goods and services."
The President urged State Governments to buy into this policy for their schools, hospitals and other institutions.
On the African Continental Free Trade Agreement (AfCFTA) which Nigeria recently signed, Buhari said, "we have developed a comprehensive strategy to fully optimise the benefits" with necessary safeguards in place. He stressed that "Our priority remains to create jobs in Africa for Africans using a large proportion of African raw materials."
Speaking on behalf of the Union, the General Secretary, Comrade Issa Aremu, commended President Buhari for being the first Nigerian leader to grant the 41-year-old body an audience, and making the revival of the textile industry a campaign topic.
Bemoaning the closure of hundreds of textile factories which used to employ "millions of workers more than the workforce of the Federal Government in the 70s and 80s," he also saluted the textile-friendly policies of the administration such as the interventions by the Central Bank of Nigeria and the Executive Order on the use of local garments by uniformed organisations among others.
Pledging to support the administration to "keep our youths out of the streets," the Union urged that the incidence of smuggling be checked in order to maximise the job-creating benefits of the textile industry.
President Buhari was decorated as the Life Patron of the Union in appreciation of his textile-friendly efforts.
Aremu said that revamping the textiles industry in the country would addressed largely the current security challenges in the country.
He attributed lack of employment opportunities for the youth as major factor responsible for increasing security threats in the country.

Nigeria'll Meet OPEC Quota by May 2023 – Sylva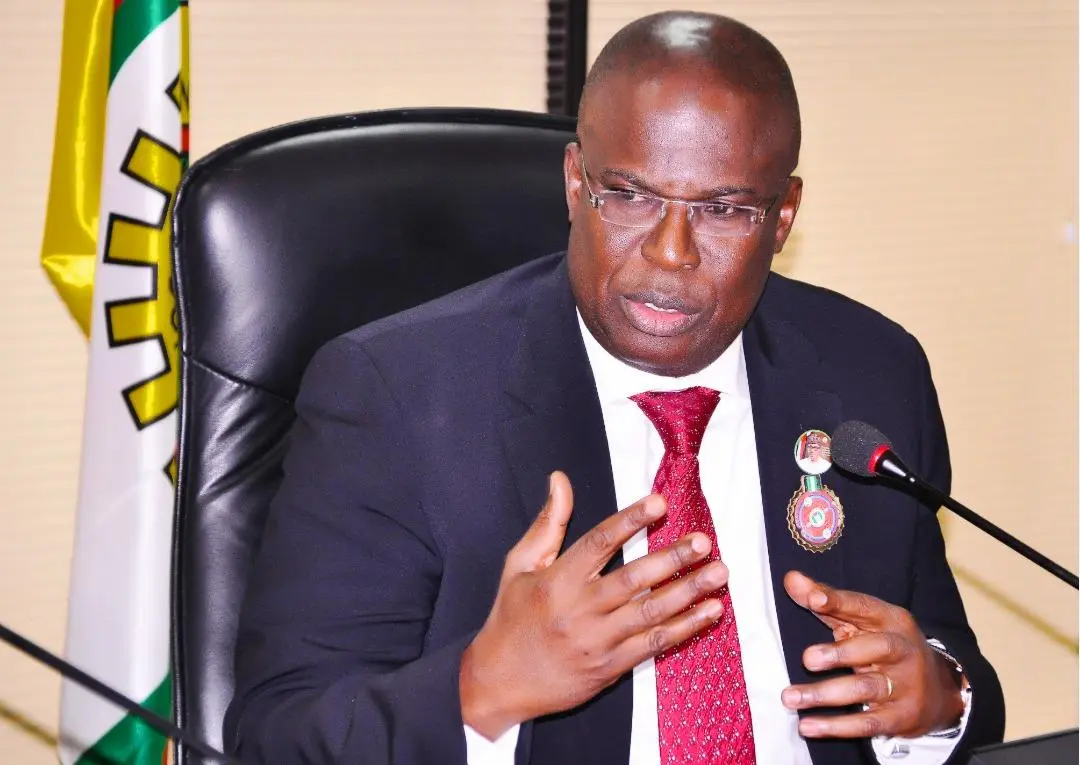 Minister of State Petroleum Resources, Chief Timipre Sylva, said Nigeria is working to meet the Organisation of Petroleum Exporting Countries (OPEC) crude oil production quota of 1.8 million bpd by May 2023.
Sylvia said this in a statement signed by his Senior Adviser, Media and Communications, Horatius Egua, after OPEC agreed to maintain its production cut among member countries to maintain market stability on Monday.
He said the Federal Government would continue to improve security along the tracks of the major crude oil pipelines and block every leakage through which crude oil are stolen by oil thieves and pipeline vandals.
Sylvia said that the inability of Nigeria to meet the current OPEC quota was not due to lack of production capacity on the part of crude oil producers.
He said it was because a lot of producers decided not to inject into the pipelines because they were losing a lot of their productions when they inject into the pipelines.
"Once we are able to build enough confidence in the security of the pipelines, they (producers) will then be able to inject into the pipelines once again and once that happens, we will be able to meet up with our OPEC quotas.
"That is where we are going and the early signals are there that we are making very good progress.
"Our pipelines have issues and we put security structure in place involving the communities, the security, oil companies and government and we are beginning to see some early signs of improvement.
"Our production for example has improved from where we were in the past.
"We are producing over a million barrels now and we believe that when we have built confidence enough on the pipelines and all the producers begin to inject into the pipelines that have been secured, we will be able to meet our OPEC quota," he said.
He said that with the current rehabilitations of the Port Harcourt, Warri refineries as well as the planned fixing of the Kaduna refinery and the coming on stream of the Dangote Refinery, Nigeria was sure of guaranteed crude production to ease incessant fuel crisis.
According to him, between Port Harcourt, Warri and Kaduna there are over 410,000 barrels and if we have all that refined in-country that will be at least half of our consumption and with Dangote refinery which is expected to come on stream by first quarter next year.
He expressed hope that even before the third quarter of 2023 Nigeria should be able to exit the importation of refined products.
Speaking on the discovery of crude oil in Kolmani, a border town between Bauchi and Gombe states, the minister said Nigeria should brace up for more oil adding that only the Niger Delta region had been explored for oil despite potentials in other regions.
Sylva said Nigeria would not be dealing with crude oil as only an income earner but as an economic enabler to avoid the crisis that hallmarked oil discovery in the Niger Delta region. (NAN)
Give Us Petrol at Official Ex-depot Price, lPMAN Tasks NNPC
Ejigbo Satellite Depot of the Independent Petroleum Marketers Association of Nigeria (IPMAN) has urged the Nigerian National Petroleum Company Ltd. (NNPCL) to give same window given to Major Oil Marketers Association of Nigeria (MOMAN) to buy fuel at regulated depot price of N148.17 per litre.
The Chairman of IPMAN Ejigbo Depot, Mr Akin Akinrinade, made the appeal in Lagos yesterday while addressing the media on the price disparity of petrol to IPMAN members by depot owners.
Akinrinade wondered why private depots get petrol from NNPCL at official rate of N148. 17 per litre but sell at N220 per liter ex-depot price to IPMAN.
He, however, issued seven days ultimatum to NNPCL to work out a concrete arrangement for IPMAN to buy fuel at regulated price of N148.17 per litre.
He said that lPMAN had an agreement with NNPCL on fuel supply but has refused to adhere to the agreement.
"We have noticed the price disparity at which NNPC is selling petrol to major marketers at regulated price and the private depot are selling to the independent marketers at N220 per litre.
"Major marketers are selling at the rate of N170 per litre in their stations and retail outlets are selling at N169 at their stations.
"The private depots are selling ex-depot price at N220 per litre to us, which means that after paying N220 per litre, we still have to add other costs like transportation, logistics among other costs."
According to the chairman, this has led to an increase in the price of petrol at IPMAN stations, adding that members now sell at N250 per litre and above to stay in business.
"We are no longer comfortable with this because Nigerians now see us as the black sheep.
"So, we want Nigerians to know that it is not of our making and that the authorities should address the issues around the price disparity".
Akinrinade said that members found themselves in such situation due to moribund NNPCL depots that were neglected.
"We loaded here last at satellite depot in Lagos since December 2021, but, throughout 2022, we have not load a drop of product here.
"Ordinarily, NNPC is supposed to make arrangement for us to load through the private depots but they have abandoned that arrangement.
"That is why we have no choice but to buy from the private depot owners who use us to make money.
"I wonder why they are now selling to us at N220 per litre," he said.
"Petrol is regulated and held in trust for Nigerians, why are private depots owners profiteering?.
"We are all commission agents in the petroleum business as long as the product is been subsidised.
"We are using this medium again to call on NNPC to make arrangement for IPMAN through the private depots such that we can load in those depots as we used to, paying government regulated price.
"Before now we used to buy at the rate of N148 and with that, we can sell at N170 but it is no longer so because the private depots are selling to us at the rate of N220 per litre ex-depot price," Akinrinade said.
Akinrinade said that IPMAN was simply asking for fair competition, adding that the competition was no longer fair.
He said that lPMAN members were losing customers because they could no longer buy at the price of N250 and above. (NAN)
DMO Concludes Issuance Of N100bn Sukuk Bonds For Road Projects
By Tony Obiechina, Abuja
The Debt Management Office (DMO) has announced the conclusion of the issuance of N100 billion Sovereign Al 'Ijarah Sukuk bond for the construction and rehabilitation of key road projects in the country.
In a statement on Monday, DMO said that the bond, which was issued on November 21, 2022, and was supported by wide public sensitization to encourage subscription from diverse investors, was oversubscribed to N130 billion due to the over 165 percent subscription level.
The Sukuk was issued at a rental rate of 15.64 percent per annum, bringing the total Sovereign Sukuk issuance to N742.557 billion as of today.
"The level of subscription is evidence of investors' confidence in the use and impact of Sukuk in the construction and rehabilitation of road infrastructure across the country," DMO said.
"The DMO appreciates all the investors (Retail Investors, Banks, Pension Fund Administrators, Assets/Fund Managers, Insurances Companies, Ethical Funds, Takaful Operators/Non-Interest Banks, Stockbrokers, Government Agencies, High Net Worth Individuals, Trustees and Unit Trusts) who have continued to support the Federal Government's infrastructure development efforts through Sukuk financing.
"The strong participation of retail investor, ethical funds and non-interest financial institutions in this Sukuk Offering, attest to the fact that the Government's objective of promoting financial inclusion through admitting more retail investors and ethical funds into the financial system is being achieved.
"The DMO on its part, will work to sustain the laudable achievements recorded so far in the use of Sukuk Issue Proceeds for the construction and rehabilitation of Nigerian roads, and thereby, continue to enhance ease of commuting and doing business, safety on our roads, job creation, economic growth, and prosperity of our nation," the statement added.
The term Sukuk means financial certificates, also commonly referred to as "sharia compliant" bonds in Arabic.
The issuance of Sukuk bond by DMO started in September 2017 as a strategy by the Federal Government to support the development of infrastructure, promote financial inclusion and deepen the domestic securities market in the country.
The debut Sovereign Sukuk, which was issued in 2017, brought in N100 billion to finance the rehabilitation and construction of 25 road projects across the six geopolitical zones. The DMO also issued a Sukuk for N100 billion in 2018 and another for N162.55 billion in 2020 as well as about N250 billion in 2021.