IMF Forecasts 3.4 Percent Growth For Nigeria, Angola In 2019
By Mathew Dadiya, Abuja
The International Monetary Fund (IMF) Wednesday, predicted a 3.4 percent Gross Domestic Product(GDP) growth for Nigeria, Angola and other oil producing countries in sub-Saharan Africa in 2019 and 3.6 percent in 2020.
According to IMF, 0.1 percentage point lower for both years than in the April forecast, as strong growth in many non-resource-intensive countries partially offsets the lackluster performance of the region's largest economies.

The Fund in its World Economic Outlook (WEO) published on Wednesday stated that higher albeit, volatile oil prices have supported the outlook for Angola, Nigeria, and other oil-exporting countries in the region.
But growth in South Africa is expected at a more subdued pace in 2019 than projected in the April WEO following a very weak first quarter, reflecting a larger-than-anticipated impact of strike activity and energy supply issues in mining and weak agricultural production.
Activity in the Commonwealth of Independent States is projected to grow at 1.9 percent in 2019, picking up to 2.4 percent in 2020.
The 0.3 percentage point downward revision to 2019 growth reflects a downgrade to Russia's outlook following a weak first quarter.
Against this backdrop, global growth is forecast at 3.2 percent in 2019, picking up to 3.5 percent in 2020, 0.1 percentage point lower than in the April WEO projections for both years.
GDP releases so far this year, together with generally softening inflation, point to weaker-than-anticipated global activity. Investment and demand for consumer durables have been subdued across advanced and emerging market economies as firms and households continue to hold back on long-range spending.
More so, downward risks have intensified since the April 2019 WEO, the IMF said.
The risks according to the Fund, include escalating trade and technology tensions, the possibility of a protracted risk-off episode that exposes financial vulnerabilities accumulated over years of low interest rates, geopolitical tensions, and mounting disinflationary pressures that make adverse shocks more persistent.
Disruptions to trade and tech supply chains: Business confidence and financial market sentiment have been repeatedly buffeted since early 2018 by a still-unfolding sequence of US tariff actions, retaliation by trading partners, and prolonged uncertainty surrounding the United Kingdom's withdrawal from the European Union.
Accordingly, global trade, which is intensive in machinery and consumer durables, remains sluggish. The projected growth pickup in 2020 is precarious, presuming stabilization in currently stressed emerging market and developing economies and progress toward resolving trade policy differences.
Risks to the forecast are mainly to the downside. They include further trade and technology tensions that dent sentiment and slow investment; a protracted increase in risk aversion that exposes the financial vulnerabilities continuing to accumulate after years of low interest rates; and mounting disinflationary pressures that increase debt service difficulties, constrain monetary policy space to counter downturns, and make adverse shocks more persistent than normal.
Multilateral and national policy actions are vital to place global growth on a stronger footing. The pressing needs include reducing trade and technology tensions and expeditiously resolving uncertainty around trade agreements (including between the United Kingdom and the European Union and the free trade area encompassing Canada, Mexico, and the United States). Specifically, countries should not use tariffs to target bilateral trade balances or as a substitute for dialogue to pressure others for reforms.
ICRC Gazettes 53 PPP Projects Worth $22bn for Investors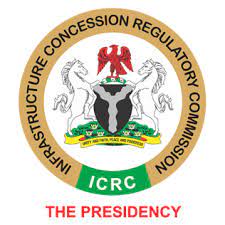 By Tony Obiechina, Abuja
The Infrastructure Concession Regulatory Commission is set to gazette a total of 53 eligible and bankable Public Private Partnership projects, worth about $22bn for investors.
Already, the Commission has published 51 eligible and bankable PPP projects, worth over $17bn from different economic sectors which have been granted the Outline Business Case Compliance Certificates, but which did not have identified bidders.

The Director-General of ICRC, Mr Michael Ohiani made these disclosures at the Africa Public Private Partnership Network Investment summit with the theme: "Financing Africa's infrastructure through Public Private Partnership", in Abuja on Monday.
He told participants at the event that as of May 2022, there are 77 post-contract PPP projects under implementation at the ICRC Projects Disclosure Portal.
The portal is the first disclosure portal in the world, established by the ICRC in collaboration with the World Bank.
The ICRC DG pointed out that the Commission has about 197 pre-contract projects at different phases of project development and procurement.
Similarly, he said the agency since it was created has achieved a lot, noting for instance that between 2010 following the inauguration of its Governing Board and 2021, under the regulatory guidance of the ICRC, the federal government has approved PPP projects worth more than $9bn.
The ICRC Boss also disclosed that the agency has issued 128 Outline Business Case Compliance Certificates to date, stating that these projects have been certified bankable projects, to enable them proceed to procurement phase.
He said, "This Investment Summit is coming at a time when the continent is gradually coming out of the COVID 19 pandemic, which dealt series of blows to investment portfolios and decisions; as well implementation of on-going infrastructure service delivery projects.
"The Pandemic also affected the ability of governments to finance the much-needed public projects, with its attendant record of dwindling revenue.
"Our country was not spared from these challenges; however, there is the growing need to salvage our projects which are under implementation on one hand while developing bankable and viable PPP projects for investment on the other hand.
"The innovative structuring of PPP transactions through globally accepted competitive and transparent processes cannot be over-emphasized; especially as the initiative is in support of our 2021 to 2025 Mid-Term National Development Plan, which projects the use of private sector financing to achieve about 85 per cent of our N348.1trn Plan."
He said as countries look towards infrastructure financing, the key in the 21st century is for governments to enhance the investment environment for national level investment for local and foreign investors, and look to innovative financing mechanisms that promote local capital markets, private sector risk, and rely on regulatory systems to balance investor and consumer requirements.
With fiscal and budgetary funding constraints plaguing governments across the continent, the ICRC DG told participants that private participation in infrastructure has become an economic necessity, rather than an optional financing solution, as hitherto considered.
"Partnership between the public and private sectors for the financing, design, build, maintenance of infrastructure and delivery of associated services is absolutely necessary for Africa governments to meet the need for modern and efficient infrastructure, and for reliable cost-effective delivery of public services.
"Governments all over the world, including the Africa continent, have come to recognize that the collaboration between public and private sectors is crucial to securing dependable and sustainable funding for infrastructure and reducing the pressure on fiscal budgets.
"PPP arrangements have engendered acceleration of infrastructure provision, faster implementation of projects, and reduced whole life costs of projects," he added.
He expressed optimism that the Summit on financing Africa's infrastructure through PPP would provide the unique opportunity to have the details, the direction, the options, and focus on infrastructure financing to boost the African economy.
In his keynote address at the event, the Secretary to the Government of the Federation, Mr Boss Mustapha, stated that Africa faces huge infrastructure gaps.
However, he pointed out that these infrastructure gaps also present huge opportunities for private investment through public-private partnerships, especially in sectors such as energy, housing, transportation, agriculture, technology, waste management, and social services and amenities.
According to him, the continent requires energy, transportation, and new satellite cities to accommodate millions of people moving from rural to urban areas.
He said, "The current economic growth pattern on the continent stresses the importance of private sector investment through PPP in promoting Africa's growth and structural transformation.
"Hence, identifying the private sector development as an engine of sustainable structural transformation through PPPs is of critical importance to the continent.
"Indeed, to release the potential of Africa, there is the need to develop and imbibe a resilient and vibrant PPP framework as a means of facilitating rapid infrastructure transformation of the continent."
To be able to stimulate and create a vibrant private sector on the continent and accelerate infrastructure development, the SGF stated that a number of issues must be addressed.
"There is definitely the need to create a welcoming investment climate. This can be achieved by reducing risks and costs of doing business and by securing private property rights, improving governance, fighting corruption, simplifying regulations, and promoting competition.
"African governments must also resist pressure to erect trade barriers for intra-African trade to flourish. Currently, intra-African trade amongst African states is about 10 per cent of total exports. This is the lowest amongst other regions in the world.
"But we strongly believe that with the initiative of the African Continental Free Trade Agreement the situation will drastically improve," he added.
Mustapha said there is also the need for financial sector development by strengthening regulatory and institutional frameworks to improve governance and increase competition, improving access to finance and financial literacy, developing payment systems, and enhancing creditor rights.
In his goodwill message, the Director-General of the Nigerian Governors Forum (NGF), Mr Asishana Okauru, said the Public-Private Partnerships (PPPs) have shown that if properly structured, could be an effective infrastructure financing and delivery tool.
"In Nigeria, proactively we have already begun this process as the Nigeria Governors' Forum in collaboration with the ICRC has established the Nigeria Public-Private Partnership Network to address the issues and bottlenecks towards Infrastructural development of strategic sectors of the subnational economy by public-private partnerships", he stated.
He noted that the NGF believes that improving the capacity and resources of State governments to prepare PPP pipelines and bankable PPP projects, offers a sustainable long-term approach to improving social infrastructure, enhancing the value of public sector assets, and making better use of taxpayers' money
Finance Minister, Ahmed Heads New NELMCO Board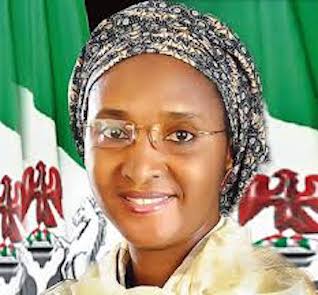 By Tony Obiechina, Abuja
The National Council on Privatisation (NCP) has approved the immediate composition and the proposed governance framework for the sustainable management and payment of post privatisation liabilities of the power sector transferred to Nigeria Electricity Liability Management Company Ltd (NELMCO) which hitherto was without a Board.
This was one of the major decisions taken by the Council at its 3rd meeting for 2022 held at the Presidential Villa, Abuja on Thursday, June 30, 2022, and presided over by the Vice President, Professor Yemi Osinbajo
The new Board is headed by the Minister of Finance, Budget and National Planning, Dr.

(Mrs) Zainab Shamsuna Ahmed, has Minister of Power, Engr. Aliyu Abubakakar, Director General of the Bureau of Public Enterprises (BPE), Mr. Alex A. Okoh, Director General of the Debt Management Office(DMO),Mrs. Patience Oniha, as members.
Other members include, the Managing Director of Nigeria Electricity Liability Management Company (NELMCO), Mr. Adebayo Fagbemi, all Executive Directors of NELMCO and two private sector members.
A statement by the BPE Head of Public communications, Mr Ibeh Chidi Uzoma on Monday said the need to ensure an appropriate governance framework and sustainable management of the NELMCO's affairs as contained in the provisions of its Memorandum and Articles of Association (MEMART) necessitated the constitution of the Board.
Economic Group Backs FIRS on Unremitted Revenue Recovery From States, LGAs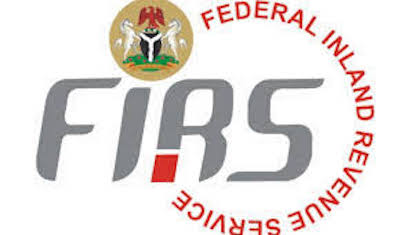 An economic policy think tank group, Global Economic Policy Initiative (GEPiN), yesterday said that the powers of the Federal Inland Revenue Service (FIRS) to recover unremitted taxes deducted by states and local governments are well in order, and in accord with the country's fiscal laws.
The Global Economic Policy Initiative (GEPiN), an economic policy think tank, stated this in a statement issued on Sunday while responding to the communique issued by the Body of Attorneys-General of the 36 States of the Federation (BOAG) at the end of their meeting in Lagos.

The group warned Federal Government agencies to stop issuing threats to state governments claiming that "states are equal and not subservient to the federal government."
The communique of the body came against a backcloth of a public notice released by the Service to commence the enforcement and recovery of unremitted tax deductions owed by some states and local governments.
"The States are pitifully wrong and misguided in this position. The laws demand that they are to deduct Value Added Tax, Withholding Tax among others from their Service providers, on behalf of the Federal Government and remit them accordingly. Their communique was hastily put up and lacked basis in law," the statement signed by the group's President, Mr. Bernard Okri stated.
"BOAG's position is anything but rational, and can best be described as a puerile and ill-advised one.
"Notwithstanding that Nigeria operates a decentralized tax system where each level of government is independently responsible for the administration of taxes within its jurisdiction, the provisions of Sections 78(3), 79(3), 81 of the Companies Income Tax Act (CITA) and Sections 9(I), 13(1) of the Value Added Tax Act (VATA) mandate Ministries, Departments and Agencies of Government (MDAs), Parastatals and other establishments to deduct WHT and VAT while making payments to third parties and remit same to FIRS.
"By the provisions of the relevant laws, States and Local Governments are also statutorily mandated, as agents of collection, to deduct at source and remit to the Service, all taxes deducted, within twenty-one days.
"However, from the contents of the recent publications by FIRS, most States and Local Governments have failed to comply with these provisions of the law and it not surprising that FIRS is taking every necessary step to recover those unremitted funds within the ambit of the law.
"Much as the concurrent utilization of our tax system is desirable in order to maximize tax revenue collection, to fund critical infrastructure, and create a healthy fiscal relationship between all tiers of government, a cursory look at extant tax laws would reveal the necessity for caution on the part of BOAG and the overriding need to avoid the temerity to question those laws," GEPiN noted.
GEPiN accused the body of challenging a legitimate process backed by Statute.
"Moreover, BOAG's position has made only one thing clear: a regrettable rashness that results from underrating the dangers in, or a failure to critically evaluate the consequences of, throwing a spanner in the works by attempting to stop a legitimate process initiated by FIRS, which statutorily assesses, collects and accounts for taxes that are eventually utilized by all the tiers of Government," it noted.
The statement went further to state that there was so much the States could do to raise revenue, rather than begging cap-in-hand for revenue collected by the FIRS.
"It is simply a continuation of the lazy and beggarly attitude of States who come cap-in-hand to share revenue collected by FIRS.
"There is so much the States can do in terms of internally generated revenue but would rather go to the godfather, the Federal Government to be able to pay salaries. So much disappointment, but what can be expected from typical spineless States that only survive by asking for funds from the Federation account."
The group commended the FIRS for optimised revenue collection especially given the country's economic circumstances.
"Certainly, at a time when the nation is in dire need of funds to meet myriads of financial obligations, FIRS has demonstrated and continues to demonstrate its role in optimizing tax revenue collection, therefore deserves encouragement from, and not active hostility or self-serving opposition by, those for whose benefit the taxes are collected.
"Kudos to FIRS for its determination to remain focused on the recovery of those unremitted taxes knowing that their power is derived from the provisions of the relevant laws, notwithstanding BOAG's impertinent and presumptuous resistance," the statement noted.