Oshiomhole to FG: Don't Use PENCOM Funds to Finance Budget Deficits
Urges President to rejig security apparatus
We'll consolidate on our achievements – Buhari
By Mathew Dadiya, Abuja
The National Chairman of the All Progressive Congress (APC), Adams Oshiomhole on Wednesday, warned against the use of Pension Commission's(PENCOM) funds to tackle budget deficits, since it was meant to address the critical issues of the masses who contributed the money.

The APC National Chairman said this in a remark at the first Presidential Policy Retreat organized by the APC administration. 
Oshiomhole, therefore, called for a complete overhaul of the President's economic policies to address inequalities and tackle poverty.
Oshiomhole who lamented that poverty has continued to ravaged Nigerians despite efforts by the current administration to address the scourge, urged governments to stop the use of PENCOM funds as stop gap measures to fund budget deficits and facility for infrastructure development by both Federal and State governments.
President Muhammadu Buhari had declared the retreat open.
Oshiomhole also called for rejig of security architecture in the country.
He urged the retreat to brainstorm towards getting practical solutions to the problems facing Nigeria.
On corruption, he urged the government to effectively plug leakages with all the Ministries Departments and Agencies reviewing 'how's to achieve it.
Oshiomhole also recommended long term national economy plan to replace the current Economic Growth and Recovery Plan.
Acknowledging that so much progress has been made in the past four years in the fight against corruption, economy and security, he said there were still huge challenges and room for improvement. 
"The logic behind introducing the pension scheme under PENCOM, was that the workers' social capital that they deducted every month which they would not need to draw on until they retire about 30 years  or 35 years later, provide a basis for long term fund," he explained.
Oshiomhole while speaking further, said: Happily, PENCOM has generated over five to six trillion naira since it commenced operation. Unfortunately, the money is borrowed by government both federal and state and unfortunately it is not available to address the social purpose of the working people whose contributions the pension fund evolved.
"I asked our expert to recognize that the primary purpose of the workers social capital is that it would be creatively managed and deployed to workers social needs including housing, education and all the other factors.
"It wasn't meant to fund government's deficit, it wasn't meant to support federal government deficit it was meant to address the primary social purpose of those who work, so that they are sure that by the time they finished their employment that they are retired, they have a modest home to retire to.
"I think we must visit these issues, address them because this President if he has opposition he is among the rich, if he has supporters he is among the poor. The poor people's money must be used to addressed the critical challenges of the poor.
"May God drive our thoughts, our processes and rejig everything so that at the end of the day, those people would say yes sai Baba! We elected him, we trusted him and he has delivered." he said
On the economy, he noted that there is the challenge of high rate of poverty in spite of all the efforts and in spite of coming out of recession.
He also pointed out that the rate of economic growth is still far less than the rate of population growth.
"If our economic growth rate is still lower than the rate of population growth poverty would remain endemic. On the economy, there is the challenge of high rate of poverty, inequality, access to credit and mortgage.
"Mr President, I know deep in your heart and assessing the basis of our campaign the issue of inequality is primary. We don't just want to grow the economy, create more wealth, we are also interested in who is benefiting from this wealth and what policy instruments are required to ensure that inequality is addressed and that the average Nigerian people particularly the masses that constitutes the electorate, benefit from the fruit of growth."
This, he said, will require a review of access to credit and access to mortgage, unemployment, low level of manufacturing cost and the need for diversification of the economy.
He said there is also need to increase revenue, block leakages and ensure budgets deliver services to the citizens.
He added "I am happy that the National Assembly is here because part of the challenges we have faced over the past five years, is that even though we had control in terms of membership of the National Assembly but we had our budgets been passed five months into the new year.
"Even that fact alone by itself explained challenges at the level of execution of budget."
On anti corruption, Oshiomhole said "I believe that we can commendably beat our chests as to the extent to which we have gone in implementing our anti-corruption war but there is need to ensure that our range of actions covers prevention – that is system, involvement of the Nigerian citizens, the society, and the prosecution of offenders. 
"There are many who have said that we should not just pursue corruption, we should deal with how to even prevent it. Many wondered how can a salary earner who desire to have a house but who is paid in 30 days interval where they are paid regularly and he earns a million a month that is even to put the number generously. How can he own a house, if a house cost as much as 10 million naira?" he queried 
Stressing that the banking system is not delivery to the ordinary people, adding access to credit remained a major issue. 
"Let me share my own ignorance, I am unable to understand for example as a worker why in Europe when they are in economic recession they reduce their interest rate, in Nigeria when we are in recession we increase our interest rate. How do we price money at such level and expect that the ordinary people can borrow to set up businesses?
"We do need practical solutions beyond theories. We need to re-examining our condition what we saw different from what we see elsewhere in the world.
"If you want to buy a car Mr President, you must have twenty million to pay cash, to have twenty million to pay cash if you are not a big businessman it cannot possibly come from a legitimate salary given the known salary structure in the Nigerian public sector and even the disclosed portion of the Nigerian private sector.
"So if people desire to buy a car and the banking system is not open to credit the only way is to steal in order to purchase. But we have all travelled round the world, ten percent is enough to own a car if you have verifiable job and a banking history and you pay in installment, month by month until you deferred the car.
"As a worker you know the benefit of that if you don't work and you are fired that car would be recovered by insurance company or whoever is the lender.
So we do need to review all of these so that in dealing with corruption, we deal with the preventive part.
"This retreat should critically review our achievements in the first term and map out strategy for the second term. What we hope to achieve in this Next Level Agenda is clear – challenges, how it should be done. This is why I want to challenge us to look at the following issues amongst others." he said
Oshiomhole went on "The need for a long term national development plan to replace the Economic Recovery and Growth Plan which is expected to end in the next few years.
"The need to improve our revenue through blocking leakages and ensuring that every revenue agency remits to the federation account what is due in a timely manner.
"Of course, in this we must commend the President for introducing the Treasury Single Account (TSA). But as operators would tell you this policy is there but we must improve our strategy to ensure that leakages that are still there are effectively blocked.
"So the issue is how? The need for every ministry, departments and agencies to have a strategy plan to review the question of how because to be honest, everybody knows what is wrong. Even more importantly everybody knows what we ought to do, the challenge is one word – how?
"We know we have a huge number of unemployed people we know there is a need to have them back to work but the question is how?
So the need to put an effective coordinating mechanism to ensure policy coherence and coordination between arms and tiers of government.
"We need to radically change the budget contents, we need to do everything possible to reduce the recurrent expenditure from the current 70 percent and increase the budgetary allocation to the four sectors that are part of the life of citizens. Namely the health sector, education, agriculture, infrastructure.
"The more money we spend on recurrent, the less that is available for these critical areas.
It is not acceptable that we spend 80 percent on recurrent and we have some of our children in some states being taught under the tree even during this raining season.
"There is need for radical decisions to change this so that those millions of poor people who we saw across the states who fanatically believe in the person of our president and through the president, connect with our party, we must put appropriate policies in place to ensure that at the end of the day we can measure how all of the things we have done or we are going to do at the end of the four years has impact on their quality of lives.
"We need to implement anticorruption strategy in a comprehensive manner that would evolve the system, society and sanction."
On security architecture, he said "The need to rejig the security apparatus and operational use community policing which is already being discussed but I think we need to go into the specific on the issue of "how."
"Because every minute, every second is going as a party founded on the philosophy of social democracy we need to expand programmes that touch on the lives of such as the social housing, social investment programme, access to public healthcare, access to public education and support to small scale industries." he said.
"The outcomes of this Policy Dialogue will be wholly advisory and implementation will be left to the federal machinery of Government." he said
Those at the retreat included Vice President Yemi Osinbajo, Secretary to the Government of the Federation, Boss Mustapha, Aliko Dangote, Jim Ovia and former Prime Minister of Ethiopia, Hailemariam Desalegn.
State governors included those of Kebbi, Plateau, Kano, Kaduna, Kogi, Imo, Bauchi, Ekiti, Edo, Borno and Lagos.

President Buhari, while declaring the retreated open, noted that his administration came into office in 2015 at a period of economic recession following sharp drop in the global oil price and years of economic and financial mismanagement.
He maintained that his administration would consolidate on the successes achieved in his first term.
The president said his administration restored economic growth, curbed inflation and shored up external reserves through various monetary and fiscal measures.
He said that his administration has witnessed eight quarters of consistent marginal growth of the economy over the past two and a half years.
"We have made progress in the agricultural sector especially in food production and processing through our Food Security and Anchors Borrowers Programmes, which provide concessionary credit facilities to farmers in crop production as well as large-scale investors in food processing and manufacturing.
"To consolidate on these and other successes, we will continue to provide incentives that will facilitate investments and create jobs in key import substitution programmes.
"In line with the "Next Level Strategy" of our party, the All Progressives Congress, which seeks to consolidate on our achievements over the past four years, this policy dialogue session has been conceived to; "Advise the government over the next four years to deliver on our promises in a manner that reflects true changes to the livelihood of the people.
"Discuss and propose for Federal Government's approval, key strategies and high impact initiatives to stimulate economic growth and development."
Concerted effort, he said, requires the convergence of various stakeholders cutting across the private sector, developmental partners, industry experts to dialogue and forge a way forward.
He said his administration is committed to consolidating the successes of the first term and creating an avenue where the Nation's investments and resources are geared towards sustainable development.
"We will implement structures that will accelerate speedy execution of these initiatives.
FG Saves N10trn in TSA Operation – Arabi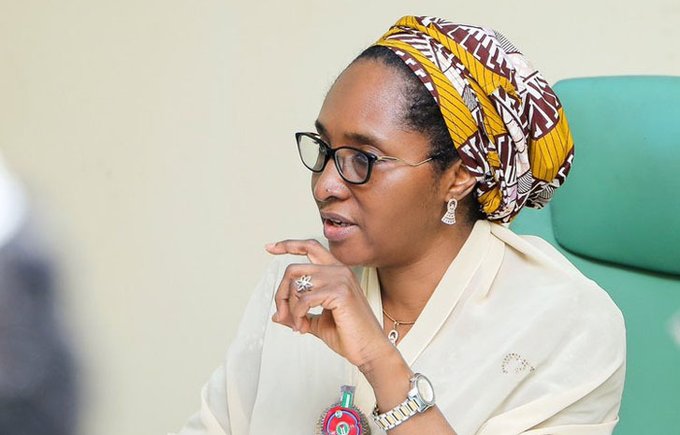 By Mathew Dadiya, Abuja
The Director-General, Bureau of Public Service Reforms (BPSR), Dr. Dasuki Arabi has disclosed that the Federal Government has saved about N10 trillion in the years that the Single Treasury Account (TSA) has been in operation.
Arabi said this while speaking at the 43rd Session of the Ministerial Media Briefing, organized by the Presidential Media Team, yesterday at the Presidential Villa, Abuja.

Giving key updates on the performance of the Bureau in the execution of its core mandate, particularly in ensuring the full implementation of reform policies and programmes for the government, he also said that introduction of Integration Personnel and Payroll Information System (IPPIS) has led to the reduction of the Federal Civil Service personnel to 720,000.
According to him, the IPPIS led to the weeding out of about 70,000 ghost workers from the service.
Speaking with video slides, he said: "On the next slide, these are some of the benefits that we think government or Nigerians have benefited out of the work that we have been doing in collaboration with other agencies of government, where they with the introduction of IPPIS about 70,000 ghost workers have been eliminated from the payroll.
"We have a one shot opportunity to look at IPPIS and say, as at today, we have 720,000 public servants working for Nigeria.
"This is a great achievement which I think we need to encode and we need to get it celebrated by all of us. We've been able to reduce more than N220 billion wastage through wrong management of IPPIS on payroll by ministries, departments and agencies of government. We have reduced the budget deficits and change the budget composition.
"We have succeeded in getting the Treasury Single Account deployed in all ministries, departments and agencies of government. Challenges have come in that implementation at the initial stage, but we are overcoming that and government is able to save over N10 trillion over the years because whatever you're generating now goes into a Treasury Single Account that is managed by somebody else, not you.
"And government, especially at the top is always able to see what has come into our Treasury Single Account today and what has gone out of that. So planning has been simplified. Budgeting has been simplified.
"Our distribution and allocation of resources have been simplified and streamlined."
Arabi said as part of the reforms in the service, the Government Integrated Financial Management Information System (GIGMIS) has made government business paperless and "it has reduced man to man contact and processing, payments in ministries, departments and agencies of government."
"Transparency has been improved. A lot of things are done even outside the office. But the most important thing is the ability given to central agencies, office of Accountant General of the Federation, and the Ministry of Finance to see what is happening in all ministries, departments and agencies of government because GIFMIS is not controlled by the agencies.
'It is controlled by the central agencies, but every activity you are doing under GIFMIS somebody, is watching you and is monitoring that activity. This is a great achievement for us and for all of you and for all Nigerians.
"There is better access to information on finances in this country. Whatever you do, somebody's watching you and somebody can request and get those information. International rating agencies standards and co have more confidence in Nigeria now because they have access to information and data that they were not able to get before this time.
"Again, this is a breakdown of some of the benefits of the reforms that we've been driving," the DG said.
On deductions blamed on the IPPIS, which has been a source of friction especially between government and universities unions, Arabi affirmed that deductions just do not occur on their own except where loans had been obtained.
"On deductions and complaints around IPPIS, you know, we have just started from the pilot ministries, six. We went to 10 then because of the push by the international community, especially the development partners, who are really eager to get Nigeria at that level at par with other nations we went through.
"I remember, I'm privileged to be part of the team that started the discussion around IPPIS and were able to get different sectors of the Public Service to come and have meetings and discussions with us to understand their various cadre within the field, their pay structure; their responsibilities and all these have been taken care of.
"Along the line, there are some new creations and I think there are some omissions, which government is addressing, but I would not take this man's complain that their deductions like that, it cannot be arbitrary.
"For every deduction that is done, there is justification for that. And if there are problems, they are identified and complaints I made, that will be rectified. and quite a number of our colleagues, some may have taken lot of loans that have committed themselves, deductions are being made left, right and center.
"So, I want to assure you and the person that complained to you, that government is addressing some of these problems," Arabi explained.
The Director-General revealed that government is silently implementing aspects of the Oronsanye Report on Civil Service Reforms.
Arabi said government will soon make an announcement on the implementation of the White Paper.
"On Oronsaye white paper government has been working around that. You are aware that it was implemented in good time. And over the years, there have been changes. More agencies and commissions were created which makes it necessary for government to look back and say okay, between Oronsanye White Paper and today, how many more agencies have been created?
"So, that was why those committees were created. But beyond that, I want to tell you that some silent aspects of the report are being implemented silently. We're hoping that very soon we will conclude on that and the major activity will come. So, just wait for the announcement from the secretary to the government of the Federation, who is the chairman of the implementation committee of the white paper," the BPSR boss said.
MAN, LCCI, Economists Counter Buhari Claim on Economy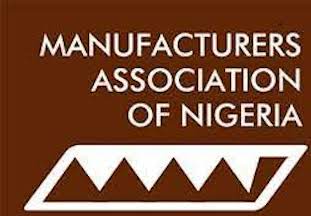 By Joseph Amah, Abuja
The Manufacturers Association of Nigeria (MAN), the Lagos Chamber of Commerce and Industry (LCCI) and economists have countered the claim  of President Muhammadu Buhari, that the economy under him is better than it was in 2015.

The Chairman of the Gas Group, the Manufacturers Association of Nigeria, Mr Ola Adebayo, said Buhari's regime's policies have not translated into positive economic growth and real sector development.


He faulted Buhari  government's implementation of policies, ssying that the present government has not score any pass mark.

Adebayo said, "One thing I have observed is that policy formulation is different from implementation. With the recent events, I don't think the government has passed. We only have very good policies on paper, but the implementation has been lacking.
Once there is no implementation, it becomes just an idea."

Also, the Deputy President of the Lagos Chamber of Commerce and Industry (LCCI), Mr Gabriel Idahosa, said the reality was at variance with the claims of the President.
He said the current government has not been able to attract the private sector to invest in critical infrastructures like railways and airports, saying that the government's economic model is counter-productive and not in the best interest of the economy.

"The business community has been consistent in saying so. It's not a matter of disagreeing with him. It's a matter of looking at the facts at the table."

Idahosa further said that "We don't really need any complicated analysis to see whether the policies are addressing the issues of the business community. Whether it is power supply, the foreign exchange market, whether it's a model that enables the private sector to invest in infrastructure in a manner that enables business to thrive, it is clear for all to see."

Also Director-General, the Nigerian-American Chamber of Commerce, Mr Sola Obadimu, said Buhari's assessment of his administration's economic policies did not reflect the realities on ground.
According to him, his government has failed in all economic indices and should be humble to admit it.
He said, "In the past seven years, we have witnessed the most volatile phases in our industrial life. For instance, if we pick the naira valuation as at when he came in and now, you will see the difference. That has been unfriendly to industry."

He said the benchmark interest rate has been high at 13 per cent, making access to capital difficult.
Obadimu further stated that with the disparity between exchange rate at the official and parallel markets, it was obvious that the government had created certain opportunities for round tripping in the system and consequently put a strain on business entities who needed foreign exchange for business.
An economist and Chief Executive Officer, Center for the Promotion of Private Enterprise,  Dr Muda Yusuf, said that between 2015 and now, the nation's economy has recorded over 200 percent currency depreciation.

He said that the investors' confidence has worsened within the period under review and major indicators show that the economy is lagging behind .
"I don't agree with that. Let us look at all the major indicators in the economy. Look at inflation, look at how bad things are and you know the implication of inflation for investments and for welfare. The current situation now is almost unprecedented and, of course, you can't compare that now to what the situation was in 2015. Look at our currency. What was the exchange rate even at the parallel market in 2015 and what is it now? We are talking of a depreciation of over 200 per cent or even more and that also has a very serious implication. Even the poverty situation in the land is much and the business confidence. Investors' confidence has worsened between 2015 and now. So, I don't agree with that assertion."

Also speaking, the Founder of Cowry Assets Management Limited, Mr Johnson Chukwu, said, "I will be belittling myself to comment on issues like that. Let me ask you, what is your take on it? If I were a journalist, I wouldn't even write about it.
"That's how I feel about that comment.  Because it just doesn't make sense for me to be wasting my time talking about it. I need to initiate conversations higher than that level. Because even someone who is daft and a person who didn't go to school will discuss it. It doesn't make sense. Somebody said I've done well and you want me to discuss it. I guess you understand how I feel about that.  It doesn't make sense for anybody to discuss it.

"It's not a matter of feeling, it's how you are living. How much do you buy bread? How much do you pay for transport? How good is light in your area? So, if you want me to comment and speak about the economy, the way forward and what to expect from the new president, I will, not this," he said.
A scholar and an Associate Professor at Pan-Atlantic University, Dr Olalekan Aworinde, said that the only sector that is doing well is the oil and gas.

"We cannot say that the economy has fared well because we still have so many indices that tell us that the total values of goods and services produced in Nigeria are nosediving.  The only sector that is doing well is the oil sector. It makes about 80 per cent of the revenue in Nigeria.
"If you take a look at the manufacturing and agricultural sectors, they are not at the level we expect. There might be some improvement in agriculture but the kind of farming practiced in Nigeria is still at the subsistence level. In the manufacturing sector, we have more firms folding up probably because of these infrastructures that we expect. There's no stability in power. The rate at which the Gross Domestic Profit is growing in Nigeria is not at the fast rate. It's increasing at a decreasing rate."

He also said that the government has pushed a  lot of Nigerians into poverty than it has taken people out of poverty.

"Let me talk about price stability, it is worrisome. I don't know how this government is able to come out without looking at the statistics at the price level. The last figure that was released by the National Bureau of Statistics a few weeks ago tells us that inflation is close to about 18 per cent. So, before they were in government, what was the statistics? So, this government has brought a lot of people more into poverty, absolute poverty than they have taken people out of poverty. I'm not going to agree with President Buhari's statement. Yes, price stability is the responsibility of the CBN so in an attempt to maintain this price stability, you would discover, particularly this year, that it has been worrisome. It has been on the increase"

"I do not know what the yardstick that he used. Look at the level of unemployment. If you say you want to reduce the level of unemployment, that means that the level of inflation will be on the increase. But despite the fact that there's an increase in inflation, the level of unemployment is still increasing. It is very clear, this is not unconnected with the manufacturing sector that is not doing well. The manufacturing sector is not doing well, so which sector will be used to employ the teeming youths that are not employed in Nigeria? The  unemployment figure in Nigeria is about 33 per cent. So before they assumed office, what was the percentage and presently what is it? This government has taken a lot of loans and the future generations will have to pay for these loans. I do not know where the statistics and the indices that this present government is using to better the lot of Nigerians because as at the last count, the World Bank told us that the present government has made so many Nigerians to fall into abject poverty."

Director of Research and Strategy, Chapel Hill Denham, Mr Tajudeen Ibrahim, also said, "I think we should look at the major metrics to know if really the economy is doing better now than in 2015 and one major metric is the exchange rate. And for the exchange rate, the Naira has lost tremendous value in the past 7years. And that has led to several other factors such as higher consumer price index over the period. It has also led to great uncertainty for foreign investors in terms of investing in the country," he concluded

Under Buhari, Nigeria experienced two recessions – one in 2016 and another in 2020 fuelled by COVID-19.
 As at the fourth quarter of 2014, Nigeria's unemployment rate was 6.2 per cent, according to data by the National Bureau of Statistics, NBS. As at the fourth quarter of 2021, the NBS disclosed that the rate in the economy had risen to 33.3 per cent, making it one of the worst in the world and signifying a 437 per cent increase over the seven-year period.

As at May 2015, Naira exchanged for dollars at N197/$ at the interbank market and N217/$ at the parallel market. Naira is N415-N420 to a dollar at the Importers and Exporters Window and nearly N603-N610 at the parallel market. Subsidy has since risen from N100 million in 2015 to N4 trillion in 2022.

Inflation is not spared as prices have risen by over 70 per cent since Buhari came to power. Inflation has since 2015 risen from 9.01 per cent (average number in 2015) to over 17 per cent  in May 2022.

The Misery Index in 2015 was 47.7 points but it has risen to 50.48 points, meaning that more Nigerians are now more miserable than they were in 2015.
Similarly, in 2018, Nigeria was adjudged by the World Poverty Clock as the world's poverty capital.
According to the World Bank, the poverty rate was 33.1  per cent by the end of 2014/ beginning of 2015, but poverty rate will likely sit at 42.6 per cent in 2022.

Fuel Crisis: IPMAN Warns Members Against Sale of Fuel Above N165/litre
The Independent Petroleum Marketers Association of Nigeria (IPMAN) has warned members of the association not to dispense Premium Motor Spirit, popularly called petrol, above the approved N165/litre pump price.

IPMAN in conjunction with the Association of Distributors and Transporters of Petroleum Products gave the warning in Abuja following reports that many retail outlets had adjusted the price in their various pumps upwards above the government-regulated rate.


The factional National President, IPMAN, Chinedu Okoronkwo, admitted that members of the association had called for a hike in petrol price, but noted that the Nigerian National Petroleum Company Limited had released enough petrol.

He said, "Our members in Lagos were getting the fuel at N170 – N173/litre, that's why they wanted price increased. It is only the NNPC that is importing the product.
The cost of doing business has changed, so it becomes difficult to sell at N165/litre.

"That is why we are thanking the NNPC for bringing the product to N143/litre. So, our members must sell the product at N165 which is the government-approved price."
Okoronkwo further revealed that IPMAN and its partner had engaged the services of Benham Group to recover money owed them for the supply of petroleum products.

"Our business requires technology, that is why we brought a seasoned financial expert and we've been able to recover a lot of funds in other countries and Nigeria," he said.
The IPMAN official added, "The incessant mishaps and destruction of trucks on the road, banditry and kidnapping is the reason we are bringing the insurance company to help us. Leaving the risk for the owner of the truck to bear will affect our businesses."

On his part, the National President, Association of Distributors and Transporters of Petroleum Products in Nigeria, Mohammed Danzaki, said the NNPC had done a lot to import the product, "but the main issue is the transportation."

He added, "We have not been getting our payments. That is why we engaged a financial expert, Benham Group, to recoup our money for Nigerians to get regular supplies in the fuel stations."
The Chairman, Benham Group, Maurice Ibe, said the collaboration was to ensure stabilisation of fuel supply at the filling stations.