Buhari's New Ministers: How Far Can They Go?
By Chijioke Okoronkwo
At the two-day presidential retreat that preceded the inauguration of new ministers, President
Muhammadu Buhari apprised the appointees on the enormity of the tasks ahead.
The president told them that Nigerians were anxiously waiting for their services; hence they could not afford to fail on their mandates.

According to Buhari, there is a collective responsibility to improve the welfare of majority of Nigerians.
The president reiterated the urgency of driving accelerated economic development as majority of
Nigerians were poor and eagerly hoping for a better life.
"Hoping for a Nigeria in which they do not have to worry about what they will eat, where they will live
or if they can afford to pay for their children's education or healthcare.
"Our responsibility as leaders of this great country is to meet these basic needs for our people. ''
More, so, the Secretary to the Government of the Federation, Boss Mustapha, said that the retreat
underpinned the appropriate Key Performance Indicators (KPls) and measures of success for each
initiative.
"Some of the agreements from our deliberations include: Consolidate and accelerate on the agricultural agenda to achieve full food sufficiency, increase revenue, implement measures to reduce leakages and
drive cost optimisation and ensure effective coordination, between monetary and fiscal policy.
"Invest in human capital development with strong focus on early education and health insurance,
facilitate investment in oil and gas sector by ensuring speedy passage of the Petroleum Industry Bill and Deep Offshore Oil and Exploration and Production Bill, resolve the liquidity challenge in power sector and facilitate private sector investment,'' he said.
Again, at the swearing in of the 43 ministers on Aug. 21, Buhari reminded the appointees that the
primary business of the administration over the next four years was to work together towards delivering the results that the people of Nigeria expect.
Buhari said that there was a great opportunity as an administration to build on the progress already
made, in order to ensure steady growth and development.
"While recognising the existing challenges and the urgent need to surmount them; we must not fail to
note the progress we have made since inception.
"Our economic policy, which is the Economic Recovery and Growth Plan, is still robust and on course
with the necessary policies and initiatives to sustain the country's exit from recession, engender growth and promote the value chain of infrastructural development, he said.

In tandem with the focus of the administration, the new ministers, after taking their oath of office,
expressed optimism on delivering on the mandate of their respective ministries.
Sen. Chris Ngige, who was returned as the Minister of Labour and Employment, said that it was a good
home coming for him as he hoped for better working relations with labour unions.
"I expect better working relations; I will align with labour in their legitimate struggles.
"There is no job that does not have hazards; what happened at the last moment was part of the hazards of the job.
"There is nothing like crisis; we are a family; we had family disagreement and we have resolved them; we are in good term,'' he said.
On the stalemate about the implementation of the minimum wage, Ngige said it would be resolved
immediately.
He, however, explained that there were intricacies of minimum wage negotiations which would be
sorted out.
"We know what a good template will be for government at federal, states and local governments, and
for the workers themselves; we want them to smile; so, we must do something that put smile on their
faces.
"We are bringing a template that we will send down from the Salaries, Incomes and Wages Commission.
"We will agree on it with the Joint Negotiating Council; my permanent secretary held forth while I was away; he will brief me and we will take it up from there,'' the minister said.
Mrs Zainab Ahmed, Minister of Finance, Budget and National Planning, said the ministry under her
would work to sustain the Nigerian economy on the part of growth.
She said that the ministry would try its best to make sure that the economy was sustained on the path
of growth and prevent fiscal crisis.
Ahmed said that her focus would be on the economy.
On combining finance, budget and national planning, the minister said that she had worked with budget
and national planning, therefore combining both tasks would not pose a challenge to her.
"There are competent persons on both sides that will support me in my work.
"I will be co-coordinating both the budget and planning work as well as that of finance.
"So, I am sure that we are going to do well," she said.
On his part, Alhaji Lai Mohammed, Minister of Information and Culture, reminded heads of parastatals
under the ministry, that the only reward for hardwork was more work.
He said that they were entrusted with the responsibility to turn down the heat, hostility and hatred that was threatening the country.
"Use your powerful platforms to restore unity to the country and promote cordial relationship among the various groups, irrespective of ethnicity or religion.
"I want to appeal to you to please redouble your efforts and ensure that we work together to take back our country from agents of disunity and destabilisation.
"I have no doubt that together we can turn down the acrimony that is being promoted by enemies of
the country, using platforms which are not as powerful as yours," he said.
On his part, Mr Olamilekan Adegbite, the new Minister of Mines and Steel Development, said that
President Buhari had set an agenda from the 2-day retreat.
He said he would put in his best and deliver on his mandate for Nigerians.
"In line with the three-point agenda of the President, there is a lot of potential in mineral resources which we can exploit further to diversify from oil.
"Also, we want to lift people out of poverty; we will begin to encourage our people to add value to the
minerals, instead of just sending the minerals raw like that,'' he said.
For George Akume, the new Minister of Special Duties, it was a rare privilege to be selected to serve in a country of over 200 million people.
"What I have to say at this stage is that all the ministers are committed to the success of this
administration.
"Nigerians are expecting so much from us; we cannot afford to fail and I believe by the grace of God, we shall not fail,'' he said.
The new Minister of Niger Delta Affairs, Sen. Godswill Akpabio, said he knew why the ministry was set up and would deploy his energy toward achieving the mandate.
"Being a Niger Delta person, I will ensure that things are better for further and effective development of the region.
"So the President is looking forward to commissioning a lot of projects in the Niger Delta region.
"I believe the Niger Delta region and its people, are looking forward to the alleviation of poverty in their lives and transformation of infrastructure," he said.
Minister of Works and Housing, Mr Babatunde Fashola, on his part, harped on the need for cost and wastage reduction in implementation of projects.
As the ministers exude confidence on their ability to deliver, Nigerians await to see if they will perform. (NAN Features)
Morning After 25th February 2023 Presidential Elections: A Qualitative Trend Analysis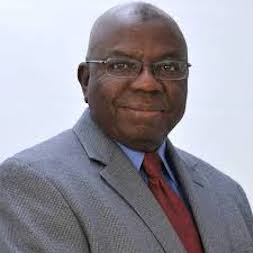 By Iyorwuese Hagher
It is morning on 26th February 2023 in Nigeria. The previous day, the nation stood still, as voters queued at their polling stations to exercise their civic duties to elect Nigerian's next President. With the new BVAS, the voting, collating and transmission of votes were concluded speedily.
The political parties were in their situation rooms, watching throughout the night with deep skepticism the INEC portal and news rooms.

In Abuja as in all the thirty six states, Nigerians stayed awake, glued to their Televisions sets, and hand-held devices. Politicians hardly make good historians. They had learnt nothing and forgotten nothing! 
The citizens await the results in fear. They are rightly afraid that electing a wrong party, and wrong candidate would push Nigeria over the cliff to total collapse as a failed state where there is no government, and war-lords divide the country, and inflict on the hapless citizens the reign of unmitigated terror.
But outside the homes, on the streets, in the inner cites, and the suburbs,  the social media had finished tallying the votes and a winner had emerged. The _Obidients_ began to celebrate the victory of Mr. Peter Obi whom the social media gave the winning votes 55,850,000 or 60%  of total votes cast, winning in 20 states while Atiku Abubakar came second 23,250,000 or 25% of votes cast and winning in 10 states.
The social media relegated Bola Ahmed Tinubu to the third position, winning in six states with 13,950,000 and 15% of total votes cast. In their results, all 93 million registered voters had cast their votes! The _Obidients_ denounced any announcement by INEC which was contrary to their released results. They threatened mayhem and bedlam if another "rigged" result was announced.  The celebration by the _Obidients_ was short-lived, for soon enough, the INEC Chairman,  Prof. Mahmood Yakubu, addressed the Nation at 7am. 
In his address, he discloses that only about 40% of registered voters had cast their votes the previous day. This is higher than in 2019 when only 31% of registered voters voted. The INEC Chairman has declared the Presidential Candidate of the PDP, Alh. Atiku Abubakar, as the winner of the Presidential Election 2023 with a total of 18,721,167 popular votes, which was 52.3% of total votes and won in 19 states and the FCT.
Bola Ahmed Tinubu of APC, came second with 15,692,950 popular votes being 30% of total votes cast and won in ten states. Peter Obi of the Labour Party has scored 9,367,481 popular votes, and scored 18% of total votes cast and won in six states. This is the final verdict having the imprimatur of the INEC Chairman.
In Jagaban's Campaign Headquarters, there is deep silence and mourning. The people are whispering and urging his doctor and his wife to wake him up to address his supporters on the next line of action. He had been sedated earlier, to calm him and curb his propensity to tantrums and bellicosity. After more than 15 minutes argument with his wife and doctor, the Jagaban agrees to address the press. Many of his supporters are gathered in his situation room at Maitama Abuja, where he has spent the last 24 hours, sleepless, monitoring the Presidential Election and its results.
The supporters were caps bearing his insignia of snake devouring its tail, a cultic symbol of infinity. The defeat highlights the irony of the infinity, as cyclical failure.
The Jagaban is assisted to the podium and as he faces the barrage of microphones and cameras from different news outlets; the nation holds its breath.  He had declared at the beginning of his ambition that the nation owed him his life ambition to be President. He had announced that it was his turn now, "Emi lokan", no matter whose ox was gored. Nigerians now wait in trepidation and hope that he would do the right thing telling his supporters that Nigerians have spoken.
But the Jagaban does no such thing. He looks left and right, then stares ominously into the cameras and microphones. He coughs in his clenches fist and says: "Tell Buhari he has done his worst. I don't forgive traitors. Tell the hackers from Russia they are refuse dumps. It is my turn. 'Emi lokan, Emi lokan'. It is my money".
He glowers at his aides and yells, "Tell all my supporters this revolution has just started". He defiantly walks past his wife, and his running-mate, and intentionally pushes away his Campaign Director General. He slowly, ambles away like an enormous crocodile that has been denied its meal. With his head held high and his eyes blazing like hot embers, the Jagaban mutters, in murderous rage, to himself: "It's a Revolution". It is at this point that his security guards escort him to his campaign war-room.
At Atiku Abubakar's Campaign Headquarters, (AACO) scores of thousands of supporters have taken over the building and the adjoining streets in Wuse II, Abuja. Different bands are blaring Atikulated and Okowalated songs. Atiku Abubakar's face is passive, enigmatic, and bland. His age-old emotional shock-absorbers have kicked in to prevent the exultant emotions from overflowing, even at triumphant moment of sweet victory. He becomes excited when Peter Obi calls to concede defeat and offer his congratulations. He welcomes him as a long-lost brother, saying: "My brother this victory is also your victory. It is Nigeria's victory my brother, it is time to rebuild the nation".
Senator Bukola Saraki, and Governor Aminu Tambuwal follow, as the PDP National Chairman, Sen. (Dr.) Iyorchia Ayu, leads the president-elect to the 5th floor, of the Command and Control Centre, which had been set up in anticipation of this victory acceptance speech.
The World Media awaits with intensity, to hear this acceptance speech of former Vice-President  Atiku  Abubakar. It is the moment the world has waited for. The return of the PDP in a free election in Nigeria, is proof of the stability and elasticity of Nigeria's democracy when the ruling party is defeated again. The world sees a rejuvenated Atiku, confident and smiling now. He says, in a presidential voice, he owes his victory to God Almighty, and thanks all the Nigerian voters who had turned up in an unprecedented manner to exercise their civic rights. He especially thanks those who voted for the other candidates.
He promises them that he would also be their president. It is time now to heal the wounds of division and to build the bridges of Nigeria's diversity. He thanks his fellow contestants and tells the world that the problems of the country are such that no individual, nor party has all the solutions. He is going to run a government of National Unity, where there will be political inclusiveness. "Winner takes all has been Un-African and undemocratic," he assures.
He acknowledges the telephone call from Peter Obi, Dr. Rabiu Kwankwaso, and the other presidential candidates. He thanks his Campaign Council and promises the nation that his victory is the new beginning Nigerians have been waiting for and that he would not fail them. He also thanks President Buhari whom he called "the father of Electoral Integrity in Nigeria" and calls on history to be kind to him for his legacy in electoral reforms.
Outside on the streets in Lagos, Osun, and Imo states, INEC offices are up in flames as thousands of demonstrators set up barricades and armed bandits take over; looting, maiming and instilling fear in the citizenry, with sinister cries of "Revolution". Nigerians are afraid. Politicians disguise themselves and frantically begin to explore exit routes to just anywhere else! Nigerians stay in their homes, throughout 26th February. There is fear everywhere.
It is now the turn of President Buhari to address the nation. He makes a passionate plea to the candidates to call their supporters to order. He says, "elections are not wars" and that "no person's ambition is worth anybody's life".  He consequently orders the military to clear the streets, and end the destruction of life and property.
He calls on the governors to impose curfews in those states where violence has broken out. The President pleads with Nigerians, especially those that did not win, to accept the rules of the game, and the verdict of INEC. The military pulls out its tanks into the streets as evening wears out. Sirens and gunfire are heard as the "day after" comes to an end. END OF SCENARIO.
The above scenario, painted on the backdrop of qualitative futuristic canvas, is perhaps the best prediction of the coming Presidential Election. It is the most consequential election that Nigerians will hold, to pull their country from eight years of APC misrule when all NIgeria's fault lines, became wide cracks, and threatened to suck us into our worst national fear.
All Nigerians are afraid that their country might become a critically failed state, a giant Afghanistan in the centre of Africa. If the Jagaban wins instead of Atiku, Nigeria's religious divide will become an open chasm. Just like the Kaduna Muslim-Muslim experiment has been an open wound of terrorism and religious extremism, a Jagaban President will, people fear, become the gloating of Islam over Christianity, and the Nigerian exceptionalism in managing the delicate balance between Christianity and Islam would be lost forever.
A full scale religious war would be expected such as John Campbell had earlier predicted in 2011. If the Jagaban wins, the lopsided electoral votes of the South-West and North-West, would now become a permanent relay of power as one North-Western Zone President would deftly hand over to the South-Western Zone President. All other four zones would be excluded in the bare-faced disregard of the zones created specifically for power sharing.
A Jagaban victory would be a dreadful and grotesque power grab of money politics that is blind to disability, incapacity and shameful character flaws. The Jagaban phenomenon represents the emergence of a demagogue, whose politics is a horrific politician's politics, where power is privatized and appropriated to serve private interests. Electing the Jagaban, is to elect the Nigerian version of a doting Paul Biya, where arbitrary power is exercised by a corrupt coterie, and democracy is lost forever! Atiku Abubakar's victory on the other hand should be regarded as  victory for Nigeria and the reality of zoning. There is justice and equity in the North-East zone producing the next president.
The South-East should be expectant next. It is unhelpful when sabre-rattling governors talk about the North-South dichotomy and cry about equity and justice. They are merely being self-serving within their convoluted  colonial mentality. Equity is no longer a matter of North and South. It is zonal, where power is zoned rotated among the six geographical and political zones. With all the mud, dung, and grime that had been flung at Atiku Abubakar during the campaign period by opponents, it is my hope that Nigerians will now see the real Atiku, as an underprivileged peasant boy, whose grass to grace story, inspires the next great Nigerian generation.
Atiku as Vice-President and consummate politician has capacity, ability and vision deserving of victory. With Atiku as President we can advance democratic multi-culturalism to confront sectarian fundamentalism, because he is cosmopolitan and not a hero of locality nor ethnic bigot.
The PDP through Atiku has learnt its lesson. It is not seeking to conquer power as the APC, but rather to transform it to give the citizens rights that the APC government eroded and left Nigerians, poorer, uneducated, unprotected, afraid, and deeply insecure.Atiku is well aware that politics is for the strong, who must endure stupid criticism, and judgment from very annoying characters like the corruption embattered former Minister of Aviation, and some disgruntled governors within his party.
He is under-girded with a solid stoic personality, whose mien is unperturbed by stupid things, silly things, aggressive things of people's perceptions of him. This is the time! This is his time!  Finally, Atiku must engage in serious nation building, manage change, and the constantly changing Nigerian environment. He must intentionally seek better ways of making Nigeria great by advancing growth, equity, inclusiveness, peace, compassion and integrity. 
Prof  Amb Iyorwuese Hagher, Nigeria's Former High Commissioner to Canada sent this contribution from Abuja.
Adebowale Yemi And His Hatchet Man's Job On Bichi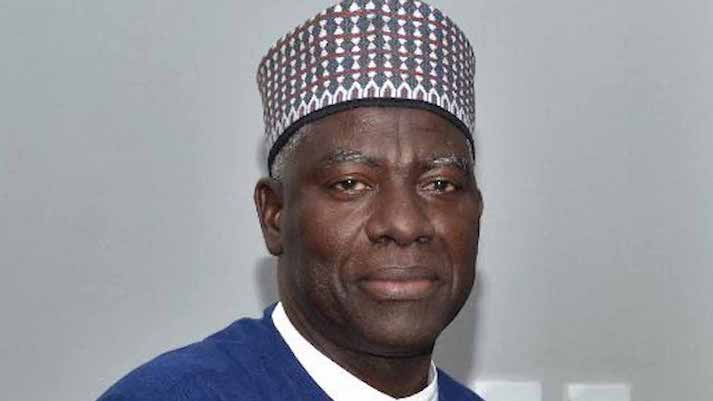 By Lateef Olaleye
The piece, The Obsessive Security Chap Called Yusuf Bichi, by Adebowale Yemi, which appeared in Thisday Newspaper edition of Saturday, 7th January, 2023 is by all indication a hatchet man's job. This is more so that it came from Adebowale Yemi, the Saturday Editor who writes without logic and reason. He is a hatchet man.

Aspects of his constituency have been in defence of the new paymaster in town, Chief Emefiele, the CBN Governor and former Presidential aspirant of no political party.
The connection between Emefiele and Adebowale's enclave is not in doubt. He is one writer without focus. As loose cannon, he writes recklessly. He throws darts. He writes before he thinks. One wonders why a journalist of his standing (doubtful) would choose to write emotionally without facts. His previous writings on varied subject matters betray his exposure and composure as a lettered and trained penman.
He simply casts aspersions on persons and tries to demean personalities he never came across.
His tirade on Bichi, the internationally acclaimed Director-General of the DSS is unnecessary. Bichi is known for his calmness. He is a thorough bread intelligence officer who Adebowale has tried to present as a non-achiever. No.
By the way, what does Adebowale know about intelligence and its management. I do not speak for the DSS. I will be surprised if the agency considers a response to the empty writing of Adebowale. A response to him will make him assume what and who he is not. But it is important that those who know Bichi and the discreet method of operation of the DSS put words across to the reading public lest it is believed that Adebowale is right.
On Emefiele, the DSS has not muttered a word. It is only the CBN Governor that is running helter skelter; pillar to post; mobilising all sorts of persons, groups and organisations to attack Bichi and his organisation, the DSS. Emefiele is a Nigerian. Assuming he was invited by the DSS, shouldn't he go to answer? No one is above the law. That's what the rule of law entails. In this same country, we saw former NSAs, Military Chiefs investigated and/or prosecuted. Sponsored groups and people will exhaust.
The time is nigh. DSS has maintained a studied silence without joining issues with Emefiele or his hired crowd. It is becoming apparent who the sponsors of the virulent attacks on Bichi are. Adebowale is doing the bidding of his pay master so he can earn his pittance. Rather than castigate Bichi, why not Adebowale and his cohorts encourage Emefiele to return to the country and not go into hiding in Jamaica and US. It is said that a clear conscience fears no accusation. Emefiele is doing all the reactions and defences. CSOs are holding press conferences for him. Clerics are defending him. Itinerant tribal associations and leaders are on his side. Good. Why don't they advise him to come home and not abandon his seat.
Neither the DSS nor Bichi has come out to confirm they are looking for Emefiele or even declared him wanted. Yet, there are court actions initiated by Emefiele group(s). The court has issued a restraining order on the DSS from arresting Emefiele. Why doesn't he return home to continue with his work? This is what is important now. Not to abuse or call Bichi names. I am certain the Bichi I know will not utter a word of reply unless he is not the taciturn intelligence czar we all imagine him to be.
For Adebowale, Bichi is a good for nothing person and has not achieved anything. To him and his ilk, Bichi should face criminal prosecution or get sacked as DGSS. Wonderful! What a recommendation?
Adebowale actually showed his heightened ignorance when he stupidly argued that Bichi "dabbles into areas he has no business with". He mentioned that DSS intervention in what would have been the mother of all fuel scarcities in Nigeria prior to the yuletide if the Service did not intervene, was a waste of time. Adebowale did not think the intervention was necessary. He did not ascertain from NNPC, NARTO, NUPENG, PTD, DAPPMAN, MOMAN and the regulatory authorities if that was timely and result oriented. It is also obvious that Adebowale does not understand the role of DSS as an intelligence agency, policy adviser, security organisation and a law enforcement outfit.
That the agency is mandated to investigate economic sabotage of national security dimension is not in doubt. Only an Adebowale that did not see reason the impending sabotage was nipped. He preferred that the country went in flames as a result of the public agitations that would have followed the scarcity. The intervention did not matter to Adebowale. But it mattered to millions of ordinary Nigerians – home and abroad, who expressed their love for the agency under Bichi for the expeditious intervention.
It is needless educating Adebowale on the workings of intelligence services. A research will help him. On Sowore, Dasuki and El-Zakzaky, Adebowale should hold his jaundiced views. It is still part of his entitlement as an educated illiterate. Does Adebowale still remember that El-Zakkaky and wife in 2019 demanded while in India, to be returned to DSS custody because they preferred it to that of India. Bichi was the DG and still remains same.
Adebowale is using his pen wrongly. He is using it to misinform his audience. He is using it to espouse hate. Call him to defend his write up before the DSS and he will cry foul and run to everywhere. He cannot defend a line of his piece. He is only pushing an agenda as dictated to him by his controllers.
To say that Bichi's "disdain for the rule of law is legendary" is a careless statement. It is idiotic if not abusive. If Bichi, "has no business staying a day longer in office", the President and Commander- in – chief would not have reappointed him to a second term in office. He was considered for the honour of reappointment due to his excellent services. On all fronts relating to the execution of DSS mandate, Bichi has scored all time high.
Just recently, operatives under his command arrested those behind the bomb explosion in Kogi. This is just one out of many. Ask stakeholders about Bichi's feats, analytical precision, preemptive disposition, team spirit and unparalleled achievements, he is an alpha man. He is not given to the type of noise that Adebowale's circle make.
Adebowale and his Emefiele gang can never equal the accomplishments of Bichi. Bichi has won laurels including awards in human rights, corporate and human resource management, interagency relations, humanitarian services among many others from within and outside Nigeria. He is a champion of repute that cannot be diminished by a thousand Adebowales. In the DSS, news abound of how his staff love him because of his affectionate and fatherly mien. Adebowale, you are wrong with Bichi. Look for another target.
Olaleye is a public commentator and resides in Ile-Ife, Osun State
Sharing Global Experiences For Effective Tax Administration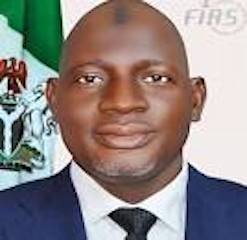 By Muhammad Nami
It is my pleasure and honour to welcome you all to the 42nd Technical Conference of the Commonwealth Association of Tax Administrators (CATA).
The conference brings together tax administrators, practitioners and the whole of global tax fraternity to proffer solutions to contemporary tax issues.

Today, I am welcoming you in a dual capacity – first, as your host and second, as the President of this noble organisation-CATA.
To begin with, permit me to thank the CATA family for unanimously electing me (last year) as President. My election is more than personal honour to me; it is honour to the government and people of Nigeria. In recent times, there has been an upsurge of disruptive technological innovations in the business environment.
These have triggered peculiar issues that tax authorities are grappling with.
The business world is in a state of flux; while the character of data and its management keeps changing.
Consequently, tax administrators are under compulsion to align their mandates with the changes arising from technological advancements. In matching the pace of advancement in technology, tax administrators must remain bound by the laws, regulations and codes that safeguard the sourcing, storage, processing and management of data.
In diverse ways, all members of CATA have to deal with the challenges that transformational technology has brought to the commercial space and stay ahead of the conversation. As revenue authorities with common political history, the questions, then are: How are we faring? What lessons can we learn from each other?
It is for this reason that this year's conference has the theme: "Tax Administration in the Digital Era." The theme has five (5) subthemes to enrich the discussions and lay the foundation for stimulating constructive dialogue. This 42nd CATA Technical Conference promises to be a platform that produces a potpourri of ideas and solutions in a fast-changing world that requires sophisticated strategies for problem-solving.
Although these issues are emerging, many of our jurisdictions already have several innovative solutions to addressing them. The Conference is the right platform to cross-breed ideas and share experiences we can all learn from. Furthermore, harmonisation of tax systems is on the front burner of the fiscal conversations in many jurisdictions.
It is a reform that must happen for the governments to plug leakages and shore up revenue. Some jurisdictions have achieved this, and they testify to its advantage over the fragmented system. Others need to learn how, why and what jurisdictions that have harmonised their tax systems have to share. You may recall that in my inaugural message, upon election as the President of CATA, I stressed the importance of strategic partnership between CATA and other tax organisations.
I underscored the need to "work together, share experiences, and exchange notes and practices" and that "our individual development rests on us working collectively to achieve the short and long-term goals of the Association". While the COVID-19 pandemic imposed several limitations on the Association's ability to deliver on its objectives in 2020 and 2021, significant progress was made in 2022 on a number of fronts.
At the Secretariat: (i) The Strategic Plan for 2022/25 was developed and approved by the Management Committee; and (ii) A Work-plan was also developed. At the centre is the core objective of forging stronger and more beneficial partnerships with critical stakeholders across the world.
At the political level: (i) The Commonwealth Heads of Government Meeting (CHOGM) was held in Rwanda during which Togo and Gabon were admitted as new members of the Commonwealth. Consequently, the President will be sending invitations to the tax administrations of those countries to join CATA. Which means that new members are to be admitted soon. I believe that the strength of our Association will be further reinforced with the addition of these two countries. On International Partnerships: Realising that we have come this far through partnership, collaboration and engagement, and in line with one of the major objectives I set out for my tenure, which is, to expand the scope of our collaborations for improved tax administration, I am glad to inform you that: (i). CATA has been admitted as a partner to the African Tax Transparency Initiative and the Asia-Pacific Tax Transparency Initiative. We believe that these programmes would further assist our member-countries in the implementation of global tax transparency and reporting requirements that facilitates the exchange of information between jurisdictions. (ii). CATA also joined the Asia-Pacific Tax Hub. This Hub, supported by the Asia Development Bank, has been crucial in strengthening Domestic Revenue Mobilisation and International Tax Cooperation for its members. With this membership, we believe that we would experience more capacity development for the countries of that region and ultimately improve revenue mobilisation for those countries. (iii). The African Tax Administration Forum (ATAF) has been a friend of CATA. Over the years, the two organisations have worked together, albeit, on ad-hoc basis. In order to forge a stronger and more strategic partnership, CATA and ATAF will sign a Memorandum of Understanding (MoU) at the margins of this Conference.
The MoU will seek to provide more opportunities for capacity-building programmes for CATA members on the African continent. On-going Base Erosion and Profit Shifting (BEPS) Reforms:
In order to assist members in engaging actively in the ongoing discourse around digital economy taxation, CATA partnered with a number of regional tax organisations to organise consultative meetings/workshops facilitated by the Organization for Economic Cooperation and Development (OECD). Such meetings were held in collaboration with the Pacific Island Tax Administration Association (PITAA), Inter-European Association of Tax Administrations (IOTA), Association of Tax Administrations in Islamic Countries (ATAIC), Caribbean Organisation of Tax Administrators (COTA) and the Study Group on Asia Tax and Research (SGATAR). Other partnership initiatives were undertaken with ATAF, WATAF and CIAT under the umbrella of the Network of Tax Organizations (NTO).
We must understand that the road ahead is still long, steep and daunting. Our challenges only get tougher as we forge ahead because technology is transforming daily, and the trends are novel and uncharted. As tax administrators of the Commonwealth heritage, it is fair to assume that our challenges, in this regard, would have similar identities and similar solutions. It is imperative that we take advantage of the occasion of this Conference to share and discuss with one another the challenges we face and the solutions we are proffering.
This conference will be an avenue to improve our individual capacities as Tax Authorities, as well as our collective strength as a body. Finally, I invite you all to look forward to an exciting time of learning, experience sharing, and networking while enjoying the hospitality of Nigeria. Abuja is one of Africa's most beautiful cities; it is boisterous and sophisticated.
It is host to magnificent edifices, a hub of diverse cultures that originated from different parts of the country and beyond. You will find the people very friendly and hospitable. So, I enjoy you to make the most of this week – just to soak it all in. Welcome, home; for home is what Abuja is to all.
Muhammad Nami President of Commonwealth Association of Tax Administrators(CATA) & Executive Chairman, Federal Inland Revenue Service (FIRS) delivered the address at the 42nd Annual Conference of CATA, which held November 28, 2022 in Abuja.