Buhari's New Ministers: How Far Can They Go?
By Chijioke Okoronkwo
At the two-day presidential retreat that preceded the inauguration of new ministers, President
Muhammadu Buhari apprised the appointees on the enormity of the tasks ahead.
The president told them that Nigerians were anxiously waiting for their services; hence they could not afford to fail on their mandates.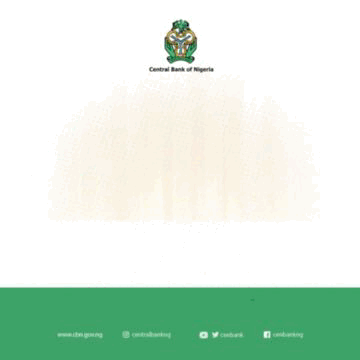 According to Buhari, there is a collective responsibility to improve the welfare of majority of Nigerians.
The president reiterated the urgency of driving accelerated economic development as majority of
Nigerians were poor and eagerly hoping for a better life.
"Hoping for a Nigeria in which they do not have to worry about what they will eat, where they will live
or if they can afford to pay for their children's education or healthcare.
"Our responsibility as leaders of this great country is to meet these basic needs for our people.''
More, so, the Secretary to the Government of the Federation, Boss Mustapha, said that the retreat
underpinned the appropriate Key Performance Indicators (KPls) and measures of success for each
initiative.
"Some of the agreements from our deliberations include: Consolidate and accelerate on the agricultural agenda to achieve full food sufficiency, increase revenue, implement measures to reduce leakages and
drive cost optimisation and ensure effective coordination, between monetary and fiscal policy.
"Invest in human capital development with strong focus on early education and health insurance,
facilitate investment in oil and gas sector by ensuring speedy passage of the Petroleum Industry Bill and Deep Offshore Oil and Exploration and Production Bill, resolve the liquidity challenge in power sector and facilitate private sector investment,'' he said.
Again, at the swearing in of the 43 ministers on Aug. 21, Buhari reminded the appointees that the
primary business of the administration over the next four years was to work together towards delivering the results that the people of Nigeria expect.
Buhari said that there was a great opportunity as an administration to build on the progress already
made, in order to ensure steady growth and development.
"While recognising the existing challenges and the urgent need to surmount them; we must not fail to
note the progress we have made since inception.
"Our economic policy, which is the Economic Recovery and Growth Plan, is still robust and on course
with the necessary policies and initiatives to sustain the country's exit from recession, engender growth and promote the value chain of infrastructural development, he said.

In tandem with the focus of the administration, the new ministers, after taking their oath of office,
expressed optimism on delivering on the mandate of their respective ministries.
Sen. Chris Ngige, who was returned as the Minister of Labour and Employment, said that it was a good
home coming for him as he hoped for better working relations with labour unions.
"I expect better working relations; I will align with labour in their legitimate struggles.
"There is no job that does not have hazards; what happened at the last moment was part of the hazards of the job.
"There is nothing like crisis; we are a family; we had family disagreement and we have resolved them; we are in good term,'' he said.
On the stalemate about the implementation of the minimum wage, Ngige said it would be resolved
immediately.
He, however, explained that there were intricacies of minimum wage negotiations which would be
sorted out.
"We know what a good template will be for government at federal, states and local governments, and
for the workers themselves; we want them to smile; so, we must do something that put smile on their
faces.
"We are bringing a template that we will send down from the Salaries, Incomes and Wages Commission.
"We will agree on it with the Joint Negotiating Council; my permanent secretary held forth while I was away; he will brief me and we will take it up from there,'' the minister said.
Mrs Zainab Ahmed, Minister of Finance, Budget and National Planning, said the ministry under her
would work to sustain the Nigerian economy on the part of growth.
She said that the ministry would try its best to make sure that the economy was sustained on the path
of growth and prevent fiscal crisis.
Ahmed said that her focus would be on the economy.
On combining finance, budget and national planning, the minister said that she had worked with budget
and national planning, therefore combining both tasks would not pose a challenge to her.
"There are competent persons on both sides that will support me in my work.
"I will be co-coordinating both the budget and planning work as well as that of finance.
"So, I am sure that we are going to do well," she said.
On his part, Alhaji Lai Mohammed, Minister of Information and Culture, reminded heads of parastatals
under the ministry, that the only reward for hardwork was more work.
He said that they were entrusted with the responsibility to turn down the heat, hostility and hatred that was threatening the country.
"Use your powerful platforms to restore unity to the country and promote cordial relationship among the various groups, irrespective of ethnicity or religion.
"I want to appeal to you to please redouble your efforts and ensure that we work together to take back our country from agents of disunity and destabilisation.
"I have no doubt that together we can turn down the acrimony that is being promoted by enemies of
the country, using platforms which are not as powerful as yours," he said.
On his part, Mr Olamilekan Adegbite, the new Minister of Mines and Steel Development, said that
President Buhari had set an agenda from the 2-day retreat.
He said he would put in his best and deliver on his mandate for Nigerians.
"In line with the three-point agenda of the President, there is a lot of potential in mineral resources which we can exploit further to diversify from oil.
"Also, we want to lift people out of poverty; we will begin to encourage our people to add value to the
minerals, instead of just sending the minerals raw like that,'' he said.
For George Akume, the new Minister of Special Duties, it was a rare privilege to be selected to serve in a country of over 200 million people.
"What I have to say at this stage is that all the ministers are committed to the success of this
administration.
"Nigerians are expecting so much from us; we cannot afford to fail and I believe by the grace of God, we shall not fail,'' he said.
The new Minister of Niger Delta Affairs, Sen. Godswill Akpabio, said he knew why the ministry was set up and would deploy his energy toward achieving the mandate.
"Being a Niger Delta person, I will ensure that things are better for further and effective development of the region.
"So the President is looking forward to commissioning a lot of projects in the Niger Delta region.
"I believe the Niger Delta region and its people, are looking forward to the alleviation of poverty in their lives and transformation of infrastructure," he said.
Minister of Works and Housing, Mr Babatunde Fashola, on his part, harped on the need for cost and wastage reduction in implementation of projects.
As the ministers exude confidence on their ability to deliver, Nigerians await to see if they will perform. (NAN Features)
Triumphalism And Denialism As Fallout Of The 2023 Elections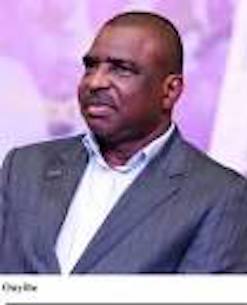 By Magnus Onyibe
Justice Monica Dongben-Mensem, the esteemed president of the court of appeals, has expressed concern about the strain placed on the judiciary as a result of an excessive caseload, mostly attributed to the inundation of political issues into the court system.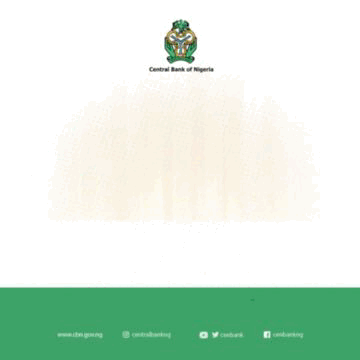 Her Lordship disclosed that during and after the 2023 election period, politicians officially presented a noteworthy total of 1,209 appeals.
These appeals are presently receiving privileged attention, potentially eclipsing other matters of economic and social importance in the country, consequently relegating non-political legal concerns to a position of lesser priority.
In her analysis, Justice Dongben-Mensem verified that out of 1,209 petitions filed, five (5) were specifically addressing the Presidential Election Petition Court, while 147 pertained to the senatorial election. Additionally, 417 petitions were related to the House of Representatives, 557 were associated with the state Houses of Assembly, and 83 focused on gubernatorial elections.
Although the distinguished jurist identified the high number of election-related lawsuits during this period as being primarily attributed to a deficiency in internal democratic processes within the political parties, it is also important to acknowledge the existence of an additional contributing component, which is the necessity for more amendments to our country's legislation, specifically the Electoral Act of 2022.
These revisions should aim to address the existing loopholes and ensure a more comprehensive framework, a responsibility that falls upon the legislators of the 10th National Assembly (NASS).
As the verdicts of the various election petition tribunals began to trickle in on September 6th, with the five (5) justices who sat over the Presidential Election Petition, PEPT, leading the charge, the political atmosphere in Nigeria has become fraught with multiple upheavals, with a good number of senators, members of the House of Representatives, governors, and members of state houses of assembly having their victories overturned.
As of the most recent count, the tribunals have invalidated the governorship elections in Kano and Kaduna states, as well as several senatorial and House of Representatives elections across the country, and the election of the current speaker of the Plateau state assembly has also been invalidated.
The current situation implies that there is likely to be a prolonged backlog of cases in the judicial system, as politicians whose election outcomes have been overturned will pursue further legal action in higher courts in a bid to revalidate their electoral success.
Initially, owing to number of elections over turned,supporters of the Labor Party (LP) believed that the tribunals were specifically targeting their candidates. However, they later realized that candidates from other political parties, including the main opposition Peoples Democratic Party (PDP), the ruling party All Progressives Congress (APC), and even the smaller New Nigeria Peoples Party (NNPP), were also experiencing setbacks in the electoral tribunals.
Given that the LP and PDP presidential candidates are currently pursuing legal action to challenge the victory and assumption of the APC candidate as president, it is important to note that their claims are based on allegations of a technical malfunction during the transmission of the presidential results.
This malfunction supposedly facilitated the manipulation of the outcome in favor of the declared winner by the Independent National Electoral Commission (INEC). However, it is perplexing to observe that the results of other elections, which were not reported to have encountered any issues with the electronic transmission of results, are also being contested and invalidated.
The point being made here is that some of the results of both the Senatorial and House of Representatives elections that were passed electronically into the INEC database and displayed via IReV and which were adjudged to be unassailable by those denying President Tinubu's victory at the February 25 polls have been decided by the various state tribunals as being tainted.
The events seen in tribunals around the country, which have led some politicians to express jubilation via triumphalism while others exhibit denialism, indicate that the principle of justice remains impartial. The emblematic representation of justice, often shown as a blindfolded woman wielding a sword in one hand and a scale in the other, serves as a powerful embodiment of the concept of justice. In the context of the 2023 elections, in my view,this symbol has been used to impartially administer justice to all candidates involved.
It is plausible to surmise that the electoral tribunals around the country are working autonomously rather than in concert, resulting in distinct rulings tailored to specific cases.
In this context, if the judiciary is really seen to be biased towards the All Progressives Congress (APC), as claimed by the opposition, it is noteworthy that the two governors who have been removed from office by the tribunals are from the APC (Kaduna state) and the NNPP (Kano state) stables.
It is noteworthy to observe that there has been no instance of a reversal of a governor's election conducted under the platforms of the People's Democratic Party (PDP) or the Labour Party (LP).
Does that not suggest that the judiciary is working independent of the influence of the ruling party?
Following President Tinubu's inauguration on May 29, the opposition parties have mostly been in control of the election narrative, focusing on President Bola Tinubu's academic history at Chicago State University (CSU) in particular.
As a result of that, all eyes have been focused on the duel between the triumphant candidate of the APC, President Bola Tinubu, and the denier,who is the APC's flag bearer and former vice president, Atiku Abubakar.
Given that this conflict has now shifted across the Atlantic Ocean and is being considered within the jurisdiction of the United States court system, where significant action from the opposing sides has already played out,as the presiding judge in the US case, Nancy Maldonaldo has determined the ultimate victor between the two parties with respect to Discovery order of court on Chicago State University,CSU, our focus will solely be directed towards the presidential elections within this discourse.
To establish context, American attorney Angela Liu, the legal representative of former vice president Atiku Abubakar, lodged a formal complaint with CSU which president Tinubu's alma mater requesting the disclosure of his alleged counterfeit certificate.
In response, Christopher McCarthy, President Tinubu's attorney, sought to postpone the release of his client's personal information, citing potential harm if done hastily. This legal tactic was utilized to allow sufficient time for the preparation of a comprehensive response, a common strategy frequently employed by legal professionals.
Coincidentally, similar to President Tinubu's legal team, Atiku Abubakar's lawyers also requested an accelerated hearing of the case in the United States court, presided over by Judge Jeffrey Gilbert. This request was made due to the potential harm that any further delay in obtaining the academic records from CSU could cause to the petitioner's case.
It is important to note that, according to the Electoral Act 2022, introducing new evidence in Nigeria's Supreme Court is prohibited after a certain period of time, thus making it time-barred.
On Monday, September 25th, which is the date that Judge Macdonaldo granted permission for the response to be submitted, President Tinubu's legal team argued that the petitioner's request would be considered a fishing expedition.
For the sake of those unfamiliar with legalese, it is important to clarify that the term "fishing" in legal discourse refers to a situation where the motive behind seeking the authority to inquire is unclear.
On the contrary, it is anticipated that upon the conferral of authority, a favorable outcome will ensue. According to law dictionary, it is typically uncommon for courts to approve such claims due to their tendency to be speculative in nature.
The ongoing legal dispute between former Nigerian vice president Atiku Abubakar and President Bola Ahmed Tinubu in the courts of the United States of America bears resemblance to a previous incident involving former US President Donald Trump.
While preparing for his contest for the presidency of the US, Trump made claims asserting that former President Barack Obama was not born in the United States. Due to the absence of substantiating evidence, the individual in question was embarking on an exploratory endeavor, akin to a fishing expedition, with the intention of unearthing potentially compromising information by asserting that Mr. Obama is not of American origin.
Initially, President Obama refrained from providing his birth certificate as a means to refute Mr. Trump's assertion. This situation subsequently led to Trump's associates initiating efforts to obtain President Obama's academic records through legal channels, albeit without success.
Eventually, President Obama chose to release his birth certificate voluntarily, thereby making it available for public scrutiny. Upon the release of this document, which served as confirmation of his birth within the United States, Donald Trump was ignominiously silenced.
Coincidentally, former President Trump had also taken measures to protect his personal and corporate financial records from authorities in the state of New York and the general public, both prior to and following his assumption of the presidency as the 44th president of the United States.
However, on Tuesday, September 26th, the city of New York successfully obtained official access to his financial records. Consequently, charges of fraud were brought against former President Trump and his two sons for allegedly inflating the value of their real estate asset in New York, namely the Trump Tower etc.
After employing legal measures to impede access to his financial records for nearly a decade,the regulator eventually obtained the aforementioned information. Upon review, did the regulator discover compelling evidence against President Trump that was anticipated to be very impactful or revelatory? Indeed, they did not. This assertion stems from longstanding claims that the real estate magnate, Mr. Trump, maintained connections with both organized crime and the Russian government.
During the prelude to the 2019 presidential campaign for re-election , opponents of Trump contended that he engaged in strategic politicking towards Russia due to a perceived influence the nation held over him, potentially stemming from his involvement in illicit activities on Russian soil.
The recent judgment by the New York Court reveals that Mr. Trump has been accused solely of engaging in the act of inflating the worth of his real estate holdings and nothing else. So, after all the hoopla regarding former President Trump's finances, it turned out to be a little more than hot air as he was not found to be linked to any sinister activities as had been suspected.
This may be the case in the Atiku Abubakar/Bola Tinubu/CSU legal battle in the United States now that a superior court under judge Nancy Maldonado has ruled that president Tinubu's CSU academic record (non-personal) must be released to the petitioner, as earlier ruled by judge Jeffery Gilbert.
In Nigeria, many have also referenced the instance involving former president Goodluck Jonathan, wherein he denied the request for the disclosure of his Doctor of Philosophy,PhD records from the educational institution from which he graduated . The university's response to the Freedom of Information (FOI) request, in which they declined to give the information to a human rights and good governance advocacy group, has gained significant attention on various social media platforms.
While the veracity of the social media report remains unverified, the act of withholding or obstructing the disclosure of educational records to political adversaries is not an unprecedented occurrence in Nigeria.
At this juncture, it is apropos that we take a hard look at all the possible scenarios in the unfolding elections 2023 saga in order to have a good sense of the possible final outcome of the epic political battle between the ruling party and the main opposition party's candidates for the presidency of our beloved country.
For the purposes of this discussion and conjecture, it should be noted that it is a well-established fact in Nigeria, as well as the rest of the world, that a male and a female can have the same name, particularly when the name is unisex, as in the cases of Chika, Uche in Igbo land, and Bola, Biodun in Yoruba land.
The prevalence of individuals sharing identical names is particularly widespread within the Hausa/Fulani region, where there is a significant number of perhaps up to one million Mohammed Abubakars who do not necessarily share the same lineage nor originate from the same locality or state.
The prevalence of shared names among individuals with origins from the northern region of our nation can be attributed to the historical practice of naming Hausa and Fulani individuals after their respective towns or villages of origin. Consider the late Mallam Isah Funtua, who was named after Funtua town, or Dr. Musa Kwakwanso, hailing from Kwakwanso village.
From a technical and political standpoint, it is plausible to consider the scenario where a female individual, other than President Tinubu who is male , is claimed to have gained admission into CSU. In this context, it is conceivable that both a female named Bola Tinubu and a guy named Bola Ahmed Tinubu, distinguishable by their middle names, may have been admitted into CSU around the same period.
And what if the clerk who documented Bola Ahmed Tinubu's records at CSU made a typographical error and put female instead of male while carrying out the assignment? What if all the hullabaloo was caused by two (2) letters FE being unintentionally added to MALE to give the impression that there was a female Bola Tinubu?
The reason for raising the above posers is that these are political times wherein saying and doing things just to make political opponents furious or ticked off and fall into error are legitimate political weapons.
If the court has granted the petitioners' full request, would this not amount to inadvertently giving aid to an opposition candidate, whom the intervenor has accused of conducting opposition research?
Is it not the reason why judges preside in the Temple of Justice with meticulous scrutiny, considering all aspects of a case, in order to ensure that justice is not only served but also perceived to be served?
William Blackstone, an English legal scholar, coined the proverb "It is better to err on the side of caution" in his influential 1760 book Commentaries on the Laws of England.
This statement provides a rationale for the legal principle in criminal law, commonly referred to as Blackstone's ratio (or Blackstone's formulation), which posits that "it is better that ten guilty persons escape than that one innocent suffer".
In trying to play the role of a devil's advocate, one is of the opinion that proving a stolen identity case, which Turaki Atiku Abubakar's lawyers are alleging and hoping would be the golden bullet to literally shoot down President Tinubu's ambition and dispose him of his presidency following his election victory on February 25th, would not be a simple task, if not an impossible mission, and here are the reasons why.
So far, there may not be a female Bola Tinubu who has complained about being impersonated. If she is alive,she would have to be a witness or be joined in the case. If she has passed on, she must have family members that would stand in for her.
Otherwise, on what basis could it be asserted that Bola Ahmed Tinubu posed as a female Bola Tinubu in order to gain admission to CSU, given that no evidence of her existence is available?
My intuition is that the narrative may not resonate with the judges of the Supreme Court in Nigeria (assuming new evidence is admitted) if the petitioner is unable to produce the female Bola Tinubu, a purported US citizen, whom they claim has been impersonated by the incumbent president of Nigeria, Bola Ahmed Tinubu.
Under normal circumstances (especially on moral grounds), I would agree wholeheartedly that the educational records of President Tinubu or anyone else occupying public office should be released to the public so that he can receive acclaim for academic excellence, especially since President Tinubu's CSU transcript reveals that his performance is in the top 10 percentile.
However, I would want to protect my academic records if they were to be utilized for the purpose of doing opposition research on me. This is a commonly observed phenomenon in the realm of politics. President Tinubu and his legal team seem to consider the discovery litigation filed by the petitioner in this manner.
The reality is that it is in the character of politicians to behave in ways that confound the general public. This is because there are almost always underlying issues in political affairs, and only tackless actors in the political game fall into the pitfalls set by their opponents, who draw them into the public arena by means of blackmail and conspiracy theories.
The primary objective of shrewd politicians, however, is to convert the problems foisted upon them by their detractors (who are numerous) into promotion by doing things on their own terms.
Imagine if President Tinubu's academic records are eventually disclosed as directed by Judge Maldonado later this week, and they turn out to contain nothing objectionable.
How would the legal and media teams of PDP candidate and former vice president Atiku Abubakar, who have been raising expectations and feeling triumphant, appear if it were determined that President Tinubu was admitted to CSU legally and did not engage in identity theft as has been alleged?
Although it would seem as if l an holding brief for President Tinubu, the purpose of this piece is to enlighten Nigerians on the subject by highlighting the fact that politicians have numerous reasons to be extremely complex and convoluted in their behavior.
The reality is that it is inherent in the essence of politics for players to engage in sophistry. Which is why I do not fault Nigerians who are perplexed by the ongoing political conflict between 2023 election winners and denialist politicians.
In reality, there are always grey areas in politics, as opposed to black and white divides. And what is taking place today between former Vice President Atiku Abubakar and President Bola Ahmed Tinubu is a classic illustration of things being in the grey zones of politics that can be perplexing to the uninitiated.
During the legal proceedings in 2019 involving Atiku Abubakar and Muhammadu Buhari, Mallam Abba Kyari, who served as the Chief of Staff to President Buhari at the time, made an allegation that Atiku was of Cameroonian nationality rather than Nigerian.
Supposedly, this can be attributed to his birthplace in Jadda, a region located within Adamawa State. Notably, Jadda was situated on the Cameroonian side, which had not yet been included in Nigeria prior to the vote that made Jadda a part of Nigeria . Despite the absurdity of the incident, it did occur.
During the presidency of Alh. Shehu Shagari from 1979 to 1983, under the National Party of Nigeria (NPN), there were allegations made against Shugaba Daman, a candidate representing the Great Nigerian People Party (GNPP), an opposition party to Shagari's National Party of Nigeria, NPN in Borno State.
These allegations claimed that Daman was a foreigner from the Niger Republic. Consequently, it was determined that he did not meet the requirements to participate in the elections.
In the meantime, Alh. Daman was living a normal life in Nigeria until he confronted the NPN and was drawn into the arena of anomie, as he was deported to the Niger Republic after the NPN obtained a favorable judgment. Is that not ludicrous?
In 2003, I assumed a public office as a commissioner in Delta, my home state, through an appointment by Chief James Ibori, who served as governor from 1999 to 2007. Before the appointment was confirmed , I encountered vehement opposition from a local group that aimed to promote an alternative candidate for the commissioner position in my local government area.
However, their efforts were unsuccessful, as Governor Ibori selected me for the appointment instead of their preferred candidate.
In an attempt to obfuscate the situation, the local political interest group had disseminated a fabricated story, which can be characterized as a very deceptive falsehood, asserting that my origin was in Edo State rather than Agbor in Delta State.
The individuals provided a rationale for their assertion subsequent to discovering the existence of a family residing in the border town between Edo and Delta State (Igbanke) who possessed an identical surname to mine. The absence of any biological or social connection to the specified family in Igbanke, Edo State, was inconsequential to them. In reality, I hail from Ogbe-Umudein, the homestead of the kingmakers in Agbor Kingdom.
Following Governor Ibori's dismissal of the false allegations and subsequent confirmation of my appointment, a period of calm ensued, and the individuals involved in the plot to undermine my political career revealed to me their collaborative efforts aimed at sabotaging my political trajectory. This exemplifies the nature of politics.
As a result of the foregoing, my advice to those splitting hairs over President Tinubu's academic records or those ecstatic that the president's political career is about to be derailed by former Vice President Atiku Abubakar, whose status has shifted from denial to triumphalism as a result of his victory in the US court, is to wait and see what happens in Nigeria's Supreme Court, which is the final arbiter on the matter.
While the Discovery case in the United States has kept optimism alive in Turaki Atiku Abubakar's camp, Mr. Peter Obi's 'neck of the wood' looks to have turned inactive. Will the US court's finding that the discovery requested by the petitioner on President Tinubu's academic records at CSU rouse the LP camp?
The petitioner, former vice president Atiku Abubakar's legal and media team, has been ecstatic about the explosive evidence that the president's comprehensive academic records at CSU, once disclosed, may contain.
And is there any sure guarantee possibility that when the new evidence (assuming it contains anything incriminating) is presented by the petitioner in his appeal to the Supreme Court of Nigeria, it will be admitted or permitted to matter in the case?
And because the Supreme Court is structured to consider not only the fundamental principles of law but also the existential realities of society by balancing the positive against the negative effects of its decisions, the highest court will likely have a lot to ruminate on.
Over all, the greatest beneficiaries of the hard-fought legal battles in the US and Nigeria would be the Nigerian electorate. That would be regardless of the triumphalism and denial of the 2023 elections by the ruling and main opposition parties and their presidential candidates, President Bola Tinubu and former vice president Atiku Abubakar.
The assertion above is underscored by the fact that at the conclusion of the arduous litigation, our electoral law would be stronger.
That is not discountenancing the fact that some attorneys in Nigeria and the United States have reaped and will continue to reap handsome financial rewards as a result of the rush to the courts by politicians who believe that the laws of our land, particularly with regard to the Electoral Act 2023, are too vague and therefore require the intervention of the judiciary, the third branch of government, and the interpreters of laws.
Put succinctly, as someone who considers himself an optimist that constantly looks for the positive side of bad circumstances (turning lemons into lemonade) and who finds oasis in deserts, even though some critics think that the 2023 elections have brought democracy to its nadir in our nation,I am of the opinion that anything that emerges from the intensely contested legal battles in Nigeria and the US courts between Mr. Peter Obi of the LP and Turaki Atiku Abubakar of the PDP over President Bola Tinubu's victory in the election 2023 would undoubtedly deepen the practice of democracy in Nigeria by turning it from what appears to be a narrative of doom, gloom, and a fledgling state into lofty heights.
That is because our lawmakers in the 10th National Assembly will now see the obvious need to fine-tune the laws and rules governing elections, which need to be clarified and made watertight in order to avoid clogging the law courts with pre- and post-election litigation, which the Appeal Court President Justice Monica Dongben-Mensem has lamented as putting too much undue strain on the judges.
According to the jurist, the prominence of electoral issues is overshadowing and displacing other facets of life, such as commercial disputes and familial problems, which also need legal resolution. Moreover, the prioritization of political cases seems to be superseding other matters during the present election period.
Having been apprised of the above information, it is my fervent hope and l guess the expectation of all well-meaning Nigerians that the 10th National Assembly will tie up all the loose ends in the Electoral Act 2022 that have caused politicians to rush to the courts over election matters so that apolitical Nigerians can breathe.
● Magnus Onyibe,an entrepreneur,public policy analyst, author,democracy advocate,development strategist,alumnus of Fletcher School of Law and Diplomacy at Tufts University, Massachusetts, USA, and a former commissioner in the Delta State government, sent this piece from Lagos, Nigeria.
To continue with this conversation and more, please visit www.magnum.ng.
FULL TEXT of President Bola Tinubu's 63rd Independence Day Anniversary Speech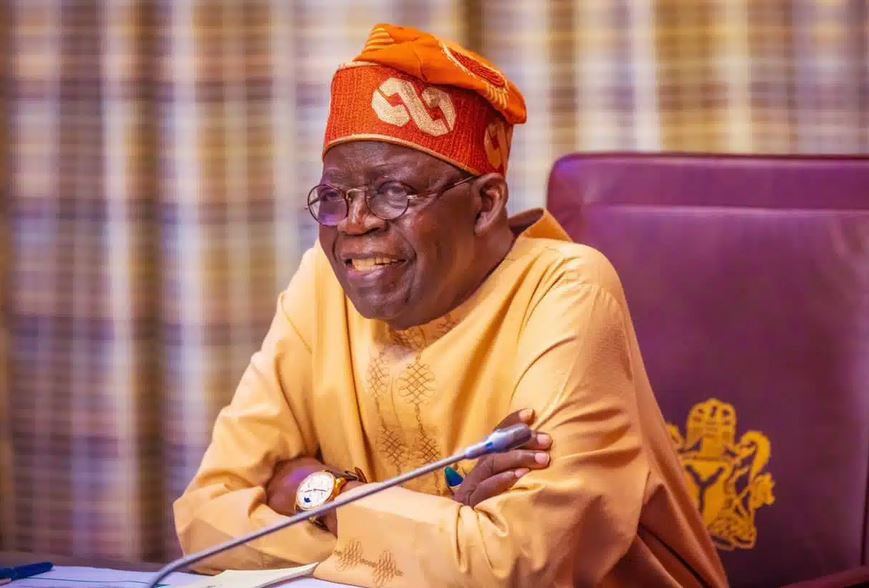 Dear Compatriots,
1. It is my unique honour to address you on this day, the 63rd anniversary of our nation's independence, both as the President of our dear country and, simply, as a fellow Nigerian.
2. On this solemn yet hopeful day, let us commend our founding fathers and mothers.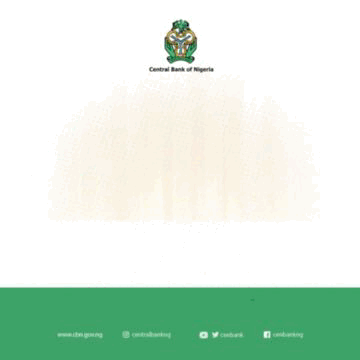 Without them, there would be no modern Nigeria. From the fading embers of colonialism, their activism, dedication and leadership gave life to the belief in Nigeria as a sovereign and independent nation.
3. Let us, at this very moment, affirm that as Nigerians, we are all endowed with the sacred rights and individual gifts that God has bestowed on us as a nation and as human beings.
No one is greater or lesser than the other. The triumphs that Nigeria has achieved shall define us. The travails we have endured shall strengthen us. And no other nation or power on this earth shall keep us from our rightful place and destiny. This nation belongs to you, dear people. Love and cherish it as your very own.
4. Nigeria is remarkable in its formation and essential character. We are a broad and dynamic blend of ethnic groups, religions, traditions and cultures. Yet, our bonds are intangible yet strong, invisible yet universal. We are joined by a common thirst for peace and progress, by the common dream of prosperity and harmony and by the unifying ideals of tolerance and justice.
5. Forging a nation based on the fair application of these noble principles to a diverse population has been a task of significant blessing but also a serial challenge. Some people have said an independent Nigeria should never have come into existence. Some have said that our country would be torn apart. They are forever mistaken. Here, our nation stands and here we shall remain.
6. This year, we passed a significant milestone in our journey to a better Nigeria. By democratically electing a 7th consecutive civilian government, Nigeria has proven that commitment to democracy and the rule of law remains our guiding light.
7. At my inauguration, I made important promises about how I would govern this great nation. Among those promises, were pledges to reshape and modernize our economy and to secure the lives, liberty and property of the people.
8. I said that bold reforms were necessary to place our nation on the path of prosperity and growth. On that occasion, I announced the end of the fuel subsidy.
9. I am attuned to the hardships that have come. I have a heart that feels and eyes that see. I wish to explain to you why we must endure this trying moment. Those who sought to perpetuate the fuel subsidy and broken foreign exchange policies are people who would build their family mansion in the middle of a swamp. I am different. I am not a man to erect our national home on a foundation of mud. To endure, our home must be constructed on safe and pleasant ground.
10. Reform may be painful, but it is what greatness and the future require. We now carry the costs of reaching a future Nigeria where the abundance and fruits of the nation are fairly shared among all, not hoarded by a select and greedy few. A Nigeria where hunger, poverty and hardship are pushed into the shadows of an ever fading past.
11. There is no joy in seeing the people of this nation shoulder burdens that should have been shed years ago. I wish today's difficulties did not exist. But we must endure if we are to reach the good side of our future.
12. My government is doing all that it can to ease the load. I will now outline the path we are taking to relieve the stress on our families and households.
13. We have embarked on several public sector reforms to stabilize the economy, direct fiscal and monetary policy to fight inflation, encourage production, ensure the security of lives and property and lend more support to the poor and the vulnerable.
14. Based on our talks with labour, business and other stakeholders, we are introducing a provisional wage increment to enhance the federal minimum wage without causing undue inflation. For the next six months, the average low-grade worker shall receive an additional Twenty-Five Thousand naira per month.
15. To ensure better grassroots development, we set up an Infrastructure Support Fund for states to invest in critical areas. States have already received funds to provide relief packages against the impact of rising food and other prices.
16. Making the economy more robust by lowering transport costs will be key. In this regard, we have opened a new chapter in public transportation through the deployment of cheaper, safer Compressed Natural Gas (CNG) buses across the nation. These buses will operate at a fraction of current fuel prices, positively affecting transport fares.
17. New CNG conversions kits will start coming in very soon as all hands are on deck to fast track the usually lengthy procurement process. We are also setting up training facilities and workshops across the nation to train and provide new opportunities for transport operators and entrepreneurs. This is a groundbreaking moment where, as a nation, we embrace more efficient means to power our economy. In making this change, we also make history.
18. I pledged a thorough housecleaning of the den of malfeasance the CBN had become. That housecleaning is well underway. A new leadership for the Central Bank has been constituted. Also, my special investigator will soon present his findings on past lapses and how to prevent similar reoccurrences. Henceforth, monetary policy shall be for the benefit of all and not the exclusive province of the powerful and wealthy.
19. Wise tax policy is essential to economic fairness and development. I have inaugurated a Committee on Tax Reforms to improve the efficiency of tax administration in the country and address fiscal policies that are unfair or hinder the business environment and slow our growth.
20. To boost employment and urban incomes, we are providing investment funding for enterprises with great potential. Similarly, we are increasing investment in micro, small and medium-sized enterprises.
21. Commencing this month, the social safety net is being extended through the expansion of cash transfer programs to an additional 15 million vulnerable households.
22. My administration shall always accord the highest priority to the safety of the people. Inter-Service collaboration and intelligence sharing have been enhanced. Our Service Chiefs have been tasked with the vital responsibility of rebuilding the capacities of our security services.
23. Here, I salute and commend our gallant security forces for keeping us safe and securing our territorial integrity. Many have paid the ultimate sacrifice. We remember them today and their families. We shall equip our forces with the ways and means needed to perform their urgent task on behalf of the people,
24. We shall continue to make key appointments in line with the provisions of the Constitution and with fairness toward all. Women, Youth and the physically challenged shall continue to be given due regard in these appointments.
25. May I take this opportunity to congratulate the National Assembly for its role in the quick take-off of this administration through the performance of its constitutional duties of confirmation and oversight.
26. I similarly congratulate the judiciary as a pillar of democracy and fairness.
27. I also thank members of our dynamic civil society organizations and labour unions for their dedication to Nigerian democracy. We may not always agree but I value your advice and recommendations. You are my brothers and sisters and you have my due respect.
28. Fellow compatriots, the journey ahead will not be navigated by fear or hatred. We can only achieve our better Nigeria through courage, compassion and commitment as one indivisible unit.
29. I promise that I shall remain committed and serve faithfully. I also invite all to join this enterprise to remake our beloved nation into its better self. We can do it. We must do it. We shall do it.!!!
30. I wish you all a happy 63rd Independence Anniversary.
31. Thank you for listening.32. May God bless the Federal Republic of Nigeria
Forging Ahead: NDDC's Collaborative Push for a Sustainable Niger Delta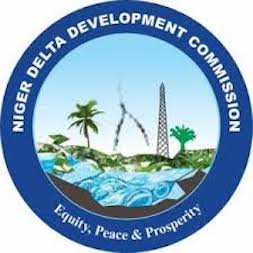 By Pius Ughakpoteni
In an era where transformative narratives are yearned for, the Niger Delta emerges as a beacon of hope, showcasing what can be achieved when vision aligns with action. The Niger Delta Development Commission (NDDC), under the forward-thinking leadership of Dr.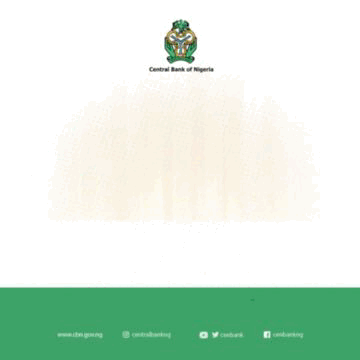 Samuel Ogbuku, is setting an exemplary trajectory for the Niger Delta.
The British High Commission's commitment to partner with the NDDC on clean energy initiatives heralds a promising leap towards sustainability.
Mr. Hamish Tye, Second Secretary (Political), British High Commission, elucidated his vision during his visit to the Commission's Headquarters last week:
Mr Tye observed that the NDDC had shown commitment to realising sustainable development in the Niger Delta region through partnerships and collaborations with national and international development agencies.
He stated: "The attraction to the NDDC now is to explore the possibilities of collaboration. Given the work the NDDC is doing in the Niger Delta region, I believe a lot of partners would support its efforts more broadly. We would further explore partnerships with the NDDC, with a focus on renewable, clean energy and green infrastructure."
However, the NDDC's endeavors don't halt at environmental initiatives. Their foresight encompasses an ecosystem of growth, enterprise, and innovation. Speaking about the collaboration with the Oil and Gas Free Trade Zone Authority (OGFTZA) to develop industrial parks, Dr. Ogbuku remarked, "The essence of these parks goes beyond industry. It's about creating hubs of innovation, entrepreneurship, and opportunities. By amalgamating industries in a singular space, we're fostering a unique synergy. The ripple effects will be manifold – job creation, skill development, and a boost in the regional economy."
Senator Tijani Kaura, Managing Director of OGFTZA, concurred, in an address when he led a delegation to the NDDC last week: "Industrial Parks stand as pillars of development. This collaboration embodies our shared vision for the Delta. By working hand in hand, we're not just building infrastructure; we're crafting a legacy."
At its core, the NDDC realizes that the heart of the Delta lies in its youth. Recognizing and harnessing this potential is paramount. On the importance of youth entrepreneurship, Dr. Ogbuku voiced his aspirations, "The youth are the Delta's driving force. Their innovation, energy, and spirit are unparalleled. Our commitment is to provide them with the platforms, resources, and support they require to turn their dreams into reality."
His sentiment found resonance with Dr. Okon Emah, President of Coalition of South South Chambers of Commerce, Industry, Mines and Agriculture, COSSCCIMA, when they paid a courtesy visit to the NDDC last week. He stated, "The vigor and dynamism of the youth in our region are palpable. With institutions like the NDDC offering unwavering support, the possibilities are limitless. Together, we aim to not just cultivate entrepreneurs but leaders who will shape the future of the Niger Delta."
To ensure these initiatives are meticulously targeted, the NDDC's approach is rooted in data. Dr. Ogbuku highlighted this, saying, "In this digital age, having a comprehensive understanding of our youth's profile is pivotal. Our database initiative is geared towards this – a roadmap to formulate strategies tailored to our youth's aspirations and needs."
Piecing it all together, it becomes evident that the NDDC, flanked by its esteemed partners, is on a relentless mission. Its endeavors echo a clarion call for a brighter, prosperous, and sustainable future for the Niger Delta. Each collaboration, each initiative, is a thread in the tapestry of progress being woven.
Echoing the sentiments of many who have observed this transformative journey, Senator Kaura stated, "This is a golden age for the Niger Delta. With the NDDC's proactive vision and the collaborative spirit of partners, we're not just on the brink of change; we're in the midst of a revolution."
The world watches with bated breath as the NDDC, with its allies, crafts a luminous chapter of progress, promise, and prosperity for the Niger Delta. The road ahead is laden with opportunities, and the Delta is poised to seize them all.