Long Walk to NYSC Permanent Orientation Camp in Anambra
By Chimezie Anaso
The Permanent Orientation Camp of the National Youths Service Corps (NYSC) in Anambra, sited in Mbaukwu/Umuawulu, Awka South Council Area which started in 2014, will be completed by the end of September this year.
Gov. Willie Obiano gave this assurance during 2019 World Youth Day celebration held at Alex Ekwueme Square in Awka on Aug.
20.

According to him, I promise you that I understand the plight of our corps members and this is why the permanent site in Umuawulu/Mbaukwu in Awka North Local Government Area will be ready for use by September.
This promise, though exciting, is not new as it had been part of the government's speech during swearing-in ceremonies and closing of orientation course at the Umunya Temporary Orientation Camp, Oyi council area for some years.
The temporary camp which the NYSC has been using for camp activities is in a school owned by Church of Nigeria, Anglican Communion, Diocese on the Niger.
Speaking at the official opening of orientation course for no fewer than 1,602 Batch B stream II corps members, Mr Kehinde Aremu, Coordinator of NYSC in Anambra, said the temporary camp was no longer conducive for the purpose.
Aremu said the Anglican Church had commenced works for its University Project which it got approval for at the camp, noting that that the project had sacked them from the open field used as parade ground.
The coordinator said apart from disrupting the academic calendar of the mission school due to intermittent camp activities, the temporary site is highly inconvenient and expensive to run.
He regretted that in spite of the robust collaboration between the scheme and the state government, the state remained the only state in the entire South-East without a permanent orientation camp at the moment.
"The owners are now building the their university which they got approval for here, you can see that we no longer have parade ground, I had to appeal to them to allow us have this space for this orientation course.
"So, construction activities is a quit notice to us, we have to move the permanent site if we hope to have mobilisation to Anambra for camping, this temporary site is no more available to us," he said.
Aremu hailed the progress of work at the permanent site which he rated at 75 per cent completion and called for early delivery of the project so that activities would commence there.
He said he had secured the approval of the scheme to site NYSC scheme skill acquisition centre, a joint project of the scheme and a commercial bank in the state, adding work could not begin unless the permanent camp becomes functional.
Aremu said what was left was the finishing aspects of the job including convenience, landscaping and other internal fittings.
"As you can see, the major part of the job had been done, the male and female hostel, the hall and office blocks but some critical facilities like the toilet are still ongoing.
"The completion of this permanent camp will be of immense benefit to the state and the scheme, it will help the commencement of the NYSC skill centre for South-East which the state government has provided land for.
"It is my humble and passionate appeal to Gov. Obiano to make good his promise to deliver the new site as he has always done because this place does not befit his status as the most NYSC friendly governor that I know in Nigeria.
"He has been very supportive, the government pays one of the highest allowance to corps members and we have a robust relationship.
"Indeed it has been a long walk to permanent site but I hope we will get there soon," Aremu said.
Mr Hafford Oseke, a former member of the Anambra House of Assembly, at a different occasion went down memory lane on how the journey to the NYSC permanent camp began in 2014.
Osseke said it would be a dream come true for the NYSC to move into the permanent orientation camp.
He, however, expressed worry over the implementation of job at the site, urging the management of NYSC to monitor the project closely and ensure that it conformed with the original prototype as approved by the government.
He said: "We made available about 48.5 Acres of land for that permanent camp project, but they are concentrating everything in one area, and I am sure that is not what is contained in the prototype of that project.
"I call on the NYSC to monitor the project closely and ensure it is executed according to specifications.
"There is vast land begging to be used, I do not know why the male and female hostels are clustered in one area.
"The contractor should be made to do the right thing and it is not late to do so," he said.
A visit to the permanent camp reveals that works had reached advanced stage, with two gigantic hostels, multipurpose hall and an administrative block have been completed with roofs, doors and windows fitted.
The perimeter fence has also been erected around the large expanse of land.
Meanwhile, the traditional ruler of Umuawulu community one of the host community, Igwe Joel Egwuonwu, has pledged that his community would play good hosts to the NYSC when they eventually commence activities at the camp.
He thanked Obiano for his efforts at actualising the movement of camping exercise to Umuawulu/Mbaukwu community.
Opinions are that there is need to go beyond mere rhetorics and ensure the funds for the project are released and the contractor made to adhere to project specification and deliver on time. (NANFeatures)
Acceptance Speech of President-elect, Bola Ahmed Tinubu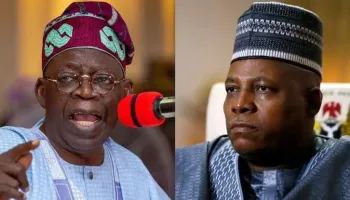 My fellow Nigerians,
I am profoundly humbled that you have elected me to serve as the 16th president of our beloved republic. This is a shining moment in the life of any man and affirmation of our democratic existence. From my heart, I say thank you.
Whether you are Batified, Atikulated, Obidient, Kwankwasiyya, or have any other political affiliation, you voted for a better, more hopeful nation and I thank you for your participation and dedication to our democracy.

You decided to place your trust in the democratic vision of a Nigeria founded on shared prosperity and one nurtured by the ideals of unity, justice, peace and tolerance.
Renewed hope has dawned in Nigeria.
We commend INEC for running a free and fair election. The lapses that did occur were relatively few in number and were immaterial to the final outcome. With each cycle of elections, we steadily perfect this process so vital to our democratic life.
Today, Nigeria stands tall as the giant of Africa. It shines even brighter as the continent's biggest democracy.
I thank all who supported my campaign. From President Buhari who adeptly led my campaign as its chairman, to my Vice Presidential Candidate, Senator Kashim Shettima.
To the progressive governors of our party and this nation, to the party leadership, to our loyal party members. I owe you a debt of gratitude. To the entire campaign organization, I thank you sincerely.
I thank my loving wife and dear family whose support was ceaseless and inspiring. Without you, this victory would not be possible.
I am grateful to Almighty God. By His mercy, I was born a son of Nigeria and through His sublime purpose I find myself the victor of this election. May He grant me the wisdom and courage to lead the nation to the greatness He alone has destined for it.
Finally, I thank the Nigerian people for their abiding belief in our democracy. I shall be a fair leader to all Nigerians. I will be in tune with your aspirations, charge up your energies and harness your talents to deliver a nation that we can be proud of.
To my fellow candidates, former VP Atiku, former governor Kwankwaso, former governor Obi and all others, I extend the hand of friendship. This was a competitive, high-spirited campaign.
You have my utmost respect.
Political competition must now give way to political conciliation and inclusive governance.
During the election, you may have been my opponent but you were never my enemy. In my heart, you are my brothers.
Still, I know some candidates will be hard put to accept the election results. It is your right to seek legal recourse. What is neither right nor defensible is for anybody to resort to violence. Any challenge to the electoral outcome should be made in a court of law, and not in the streets.
I also ask my supporters to let peace reign and tensions fade. We ran a principled, peaceful and progressive campaign. The aftermath of our campaign must be as benign.
Yes, there are divisions amongst us that should not exist. Many people are uncertain, angry and hurt; I reach out to every one of you. Let the better aspects of our humanity step forward at this fateful moment. Let us begin to heal and bring calm to our nation.
Now, to you, the young people of this country, I hear you loud and clear. I understand your pains, your yearnings for good governance, a functional economy and a safe nation that protects you and your future.
I am aware that for many of you Nigeria has become a place of abiding challenges limiting your ability to see a bright future for yourselves.
Remodeling our precious national home requires the harmonious efforts of all of us, especially the youth. Working together, we shall move this nation as never before.
My running mate, Vice President-elect Shettima, and I understand the challenges ahead. More importantly, we also understand and deeply value the talent and innate goodness of you, the Nigerian people. We pledge to listen and to do the difficult things, the big deeds, that put us on the path of irreversible progress. Hold us firmly to account, but please give us a chance first.
Together, we shall build a brighter and more productive society for today, tomorrow and for years to come.
Today, you have given me the greatest honor you can bestow on one man.
In return, I will give you my utmost as your next president and commander-in-chief. Peace, unity and prosperity shall be the cornerstones of the society we intend to build. When you gaze upon what we shall accomplish in the coming years, you shall speak with pride at being a Nigerian.
I thank you all.
God bless you all.
God bless the Federal Republic of Nigeria.
President-elect. Bola Ahmed Tinubu
Adebowale Yemi And His Hatchet Man's Job On Bichi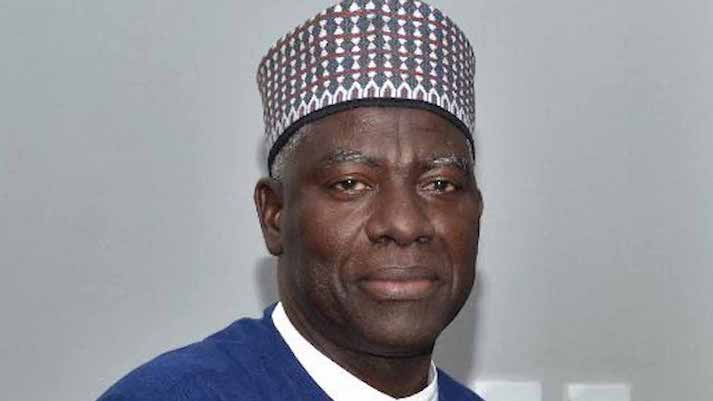 By Lateef Olaleye
The piece, The Obsessive Security Chap Called Yusuf Bichi, by Adebowale Yemi, which appeared in Thisday Newspaper edition of Saturday, 7th January, 2023 is by all indication a hatchet man's job. This is more so that it came from Adebowale Yemi, the Saturday Editor who writes without logic and reason.
He is a hatchet man.

Aspects of his constituency have been in defence of the new paymaster in town, Chief Emefiele, the CBN Governor and former Presidential aspirant of no political party.
The connection between Emefiele and Adebowale's enclave is not in doubt.
He is one writer without focus. As loose cannon, he writes recklessly. He throws darts. He writes before he thinks. One wonders why a journalist of his standing (doubtful) would choose to write emotionally without facts. His previous writings on varied subject matters betray his exposure and composure as a lettered and trained penman. He simply casts aspersions on persons and tries to demean personalities he never came across.
His tirade on Bichi, the internationally acclaimed Director-General of the DSS is unnecessary. Bichi is known for his calmness. He is a thorough bread intelligence officer who Adebowale has tried to present as a non-achiever. No.
By the way, what does Adebowale know about intelligence and its management. I do not speak for the DSS. I will be surprised if the agency considers a response to the empty writing of Adebowale. A response to him will make him assume what and who he is not. But it is important that those who know Bichi and the discreet method of operation of the DSS put words across to the reading public lest it is believed that Adebowale is right.
On Emefiele, the DSS has not muttered a word. It is only the CBN Governor that is running helter skelter; pillar to post; mobilising all sorts of persons, groups and organisations to attack Bichi and his organisation, the DSS. Emefiele is a Nigerian. Assuming he was invited by the DSS, shouldn't he go to answer? No one is above the law. That's what the rule of law entails. In this same country, we saw former NSAs, Military Chiefs investigated and/or prosecuted. Sponsored groups and people will exhaust.
The time is nigh. DSS has maintained a studied silence without joining issues with Emefiele or his hired crowd. It is becoming apparent who the sponsors of the virulent attacks on Bichi are. Adebowale is doing the bidding of his pay master so he can earn his pittance. Rather than castigate Bichi, why not Adebowale and his cohorts encourage Emefiele to return to the country and not go into hiding in Jamaica and US. It is said that a clear conscience fears no accusation. Emefiele is doing all the reactions and defences. CSOs are holding press conferences for him. Clerics are defending him. Itinerant tribal associations and leaders are on his side. Good. Why don't they advise him to come home and not abandon his seat.
Neither the DSS nor Bichi has come out to confirm they are looking for Emefiele or even declared him wanted. Yet, there are court actions initiated by Emefiele group(s). The court has issued a restraining order on the DSS from arresting Emefiele. Why doesn't he return home to continue with his work? This is what is important now. Not to abuse or call Bichi names. I am certain the Bichi I know will not utter a word of reply unless he is not the taciturn intelligence czar we all imagine him to be.
For Adebowale, Bichi is a good for nothing person and has not achieved anything. To him and his ilk, Bichi should face criminal prosecution or get sacked as DGSS. Wonderful! What a recommendation?
Adebowale actually showed his heightened ignorance when he stupidly argued that Bichi "dabbles into areas he has no business with". He mentioned that DSS intervention in what would have been the mother of all fuel scarcities in Nigeria prior to the yuletide if the Service did not intervene, was a waste of time. Adebowale did not think the intervention was necessary. He did not ascertain from NNPC, NARTO, NUPENG, PTD, DAPPMAN, MOMAN and the regulatory authorities if that was timely and result oriented. It is also obvious that Adebowale does not understand the role of DSS as an intelligence agency, policy adviser, security organisation and a law enforcement outfit.
That the agency is mandated to investigate economic sabotage of national security dimension is not in doubt. Only an Adebowale that did not see reason the impending sabotage was nipped. He preferred that the country went in flames as a result of the public agitations that would have followed the scarcity. The intervention did not matter to Adebowale. But it mattered to millions of ordinary Nigerians – home and abroad, who expressed their love for the agency under Bichi for the expeditious intervention.
It is needless educating Adebowale on the workings of intelligence services. A research will help him. On Sowore, Dasuki and El-Zakzaky, Adebowale should hold his jaundiced views. It is still part of his entitlement as an educated illiterate. Does Adebowale still remember that El-Zakkaky and wife in 2019 demanded while in India, to be returned to DSS custody because they preferred it to that of India. Bichi was the DG and still remains same.
Adebowale is using his pen wrongly. He is using it to misinform his audience. He is using it to espouse hate. Call him to defend his write up before the DSS and he will cry foul and run to everywhere. He cannot defend a line of his piece. He is only pushing an agenda as dictated to him by his controllers.
To say that Bichi's "disdain for the rule of law is legendary" is a careless statement. It is idiotic if not abusive. If Bichi, "has no business staying a day longer in office", the President and Commander- in – chief would not have reappointed him to a second term in office. He was considered for the honour of reappointment due to his excellent services. On all fronts relating to the execution of DSS mandate, Bichi has scored all time high.
Just recently, operatives under his command arrested those behind the bomb explosion in Kogi. This is just one out of many. Ask stakeholders about Bichi's feats, analytical precision, preemptive disposition, team spirit and unparalleled achievements, he is an alpha man. He is not given to the type of noise that Adebowale's circle make.
Adebowale and his Emefiele gang can never equal the accomplishments of Bichi. Bichi has won laurels including awards in human rights, corporate and human resource management, interagency relations, humanitarian services among many others from within and outside Nigeria. He is a champion of repute that cannot be diminished by a thousand Adebowales. In the DSS, news abound of how his staff love him because of his affectionate and fatherly mien. Adebowale, you are wrong with Bichi. Look for another target.
Olaleye is a public commentator and resides in Ile-Ife, Osun State
Sharing Global Experiences For Effective Tax Administration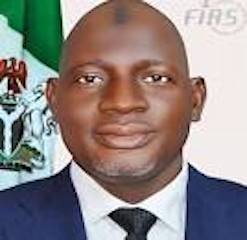 By Muhammad Nami
It is my pleasure and honour to welcome you all to the 42nd Technical Conference of the Commonwealth Association of Tax Administrators (CATA).
The conference brings together tax administrators, practitioners and the whole of global tax fraternity to proffer solutions to contemporary tax issues.
Today, I am welcoming you in a dual capacity – first, as your host and second, as the President of this noble organisation-CATA.

To begin with, permit me to thank the CATA family for unanimously electing me (last year) as President.
My election is more than personal honour to me; it is honour to the government and people of Nigeria. In recent times, there has been an upsurge of disruptive technological innovations in the business environment.
These have triggered peculiar issues that tax authorities are grappling with. The business world is in a state of flux; while the character of data and its management keeps changing.
Consequently, tax administrators are under compulsion to align their mandates with the changes arising from technological advancements. In matching the pace of advancement in technology, tax administrators must remain bound by the laws, regulations and codes that safeguard the sourcing, storage, processing and management of data.
In diverse ways, all members of CATA have to deal with the challenges that transformational technology has brought to the commercial space and stay ahead of the conversation. As revenue authorities with common political history, the questions, then are: How are we faring? What lessons can we learn from each other?
It is for this reason that this year's conference has the theme: "Tax Administration in the Digital Era." The theme has five (5) subthemes to enrich the discussions and lay the foundation for stimulating constructive dialogue. This 42nd CATA Technical Conference promises to be a platform that produces a potpourri of ideas and solutions in a fast-changing world that requires sophisticated strategies for problem-solving.
Although these issues are emerging, many of our jurisdictions already have several innovative solutions to addressing them. The Conference is the right platform to cross-breed ideas and share experiences we can all learn from. Furthermore, harmonisation of tax systems is on the front burner of the fiscal conversations in many jurisdictions.
It is a reform that must happen for the governments to plug leakages and shore up revenue. Some jurisdictions have achieved this, and they testify to its advantage over the fragmented system. Others need to learn how, why and what jurisdictions that have harmonised their tax systems have to share. You may recall that in my inaugural message, upon election as the President of CATA, I stressed the importance of strategic partnership between CATA and other tax organisations.
I underscored the need to "work together, share experiences, and exchange notes and practices" and that "our individual development rests on us working collectively to achieve the short and long-term goals of the Association". While the COVID-19 pandemic imposed several limitations on the Association's ability to deliver on its objectives in 2020 and 2021, significant progress was made in 2022 on a number of fronts.
At the Secretariat: (i) The Strategic Plan for 2022/25 was developed and approved by the Management Committee; and (ii) A Work-plan was also developed. At the centre is the core objective of forging stronger and more beneficial partnerships with critical stakeholders across the world.
At the political level: (i) The Commonwealth Heads of Government Meeting (CHOGM) was held in Rwanda during which Togo and Gabon were admitted as new members of the Commonwealth. Consequently, the President will be sending invitations to the tax administrations of those countries to join CATA. Which means that new members are to be admitted soon. I believe that the strength of our Association will be further reinforced with the addition of these two countries. On International Partnerships: Realising that we have come this far through partnership, collaboration and engagement, and in line with one of the major objectives I set out for my tenure, which is, to expand the scope of our collaborations for improved tax administration, I am glad to inform you that: (i). CATA has been admitted as a partner to the African Tax Transparency Initiative and the Asia-Pacific Tax Transparency Initiative. We believe that these programmes would further assist our member-countries in the implementation of global tax transparency and reporting requirements that facilitates the exchange of information between jurisdictions. (ii). CATA also joined the Asia-Pacific Tax Hub. This Hub, supported by the Asia Development Bank, has been crucial in strengthening Domestic Revenue Mobilisation and International Tax Cooperation for its members. With this membership, we believe that we would experience more capacity development for the countries of that region and ultimately improve revenue mobilisation for those countries. (iii). The African Tax Administration Forum (ATAF) has been a friend of CATA. Over the years, the two organisations have worked together, albeit, on ad-hoc basis. In order to forge a stronger and more strategic partnership, CATA and ATAF will sign a Memorandum of Understanding (MoU) at the margins of this Conference.
The MoU will seek to provide more opportunities for capacity-building programmes for CATA members on the African continent. On-going Base Erosion and Profit Shifting (BEPS) Reforms:
In order to assist members in engaging actively in the ongoing discourse around digital economy taxation, CATA partnered with a number of regional tax organisations to organise consultative meetings/workshops facilitated by the Organization for Economic Cooperation and Development (OECD). Such meetings were held in collaboration with the Pacific Island Tax Administration Association (PITAA), Inter-European Association of Tax Administrations (IOTA), Association of Tax Administrations in Islamic Countries (ATAIC), Caribbean Organisation of Tax Administrators (COTA) and the Study Group on Asia Tax and Research (SGATAR). Other partnership initiatives were undertaken with ATAF, WATAF and CIAT under the umbrella of the Network of Tax Organizations (NTO).
We must understand that the road ahead is still long, steep and daunting. Our challenges only get tougher as we forge ahead because technology is transforming daily, and the trends are novel and uncharted. As tax administrators of the Commonwealth heritage, it is fair to assume that our challenges, in this regard, would have similar identities and similar solutions. It is imperative that we take advantage of the occasion of this Conference to share and discuss with one another the challenges we face and the solutions we are proffering.
This conference will be an avenue to improve our individual capacities as Tax Authorities, as well as our collective strength as a body. Finally, I invite you all to look forward to an exciting time of learning, experience sharing, and networking while enjoying the hospitality of Nigeria. Abuja is one of Africa's most beautiful cities; it is boisterous and sophisticated.
It is host to magnificent edifices, a hub of diverse cultures that originated from different parts of the country and beyond. You will find the people very friendly and hospitable. So, I enjoy you to make the most of this week – just to soak it all in. Welcome, home; for home is what Abuja is to all.
Muhammad Nami President of Commonwealth Association of Tax Administrators(CATA) & Executive Chairman, Federal Inland Revenue Service (FIRS) delivered the address at the 42nd Annual Conference of CATA, which held November 28, 2022 in Abuja.