CBN Targets 70, 000 Farmers Under Anchor Borrowers Programme in Borno
The Central Bank of Nigeria (CBN) said it has targeted about 70, 000 farmers and business under its Anchor Borrower Programme (ABP) in Borno for 2019.
The Head of Finance Development Office (DFO) of the CBN in Maiduguri, Mr Mahmood Nyako, made the disclosure in an interview with the News Agency of Nigeria (NAN) in Maiduguri on Sunday.
Nyako disclosed that the bank had initiated viable programmes to encourage production, transform value chain, enhance financial inclusion and encourage growth of Small and Medium Scale Enterprises (SMSEs).
He said that the apex bank adopted practical measures to finance the whole value chain to encourage agricultural activities, enhance enterprising skills and specialisation to achieve self-sufficiency.
Nyako listed the programmes to include ABP; Accelerated Agriculture Development Scheme (AADS), Agriculture Credit Guarantee Scheme Fund (ACGSF), and Agri-Business Small and Medium Enterprises Investment Scheme (AGSMEIS), among others.
He revealed that 52, 008 were expected to participate in the ABP and 500 big holder farmers under ACGSF while 17, 000 youths and businesses would be supported under AADS and AGSMEIS, respectively.
The official explained that bank had registered eight farmers' associations, a number of private and prime anchors to provide inputs and other support services to farmers for dry season activities under ABP.
"The bank initiated a N2 billion fund to support up takers under the Paddy Aggregation Scheme (PAS) and Maize Aggregation Scheme (MAS), to set up mills.
"The fund is designed to encourage agricultural processing, value addition and create market for the produce," he said, adding that an anchor consultant, Kalef Ventures had so far established a rice mill at Jere, while Elbaton and Koila mills would soon commence operation in the state.
Nyako added that about N1.5 billion fund would be provided to the state government to open up 10, 000 hectares of farmlands while the bank provide inputs for distribution to youth to fast track implementation of AADS programme.
According to him, the apex bank would also provide loan facilities to 7, 000 youths and businesses under the AGSMEIS scheme in the state.
While calling on the state and local government councils to sensitise the people to promote participation in the programmes, Nyako urged the beneficiaries to make effective utilisation of the facilities to ensure sustainability.
ABP is a critical component of the Federal Government's agriculture transformation agenda designed to encourage crop production and processing to achieve self-sufficiency.
It is also aim at enhancing farmers' access to fertilisers; seeds, inputs, promote farmer enterprising skills, value addition and create market for the produce.
The programme is being implemented by the CBN in collaboration with Bank of Agriculture (BOA), Nigeria Agriculture Insurance Corporation (NAIC) and designated agricultural input dealers otherwise called "private anchors".
Agriculture is Critical for Nigeria's Survival, Says AfDB President
By Tony Obiechina, Abuja
The President of African Development Bank (AfDB), Dr Akinwumi Adesina has described agriculture as being critical for the survival of any nation.
Speaking at the official launch of the Special Agro-Industrial Processing Zones in Nigeria yesterday the AfDB President stated that the most important role of any nation is feeding its people.
Akinwumi Adesina also stated that with the vast agricultural resources in Nigeria, its citizens have no business being hungry.
The AfDB Boss, who commiserated with the Federal Government on the flooding that is devastating the country, recalled how he had to deal with the worst floods in Nigeria when he was Minister of Agriculture.
He said while floods may wash away some land and harvests, the government must not let the hopes of farmers to be washed away.
He said, "Food is a fundamental human right.
Africa faces huge challenges in meeting its food needs, with 283 million people that go hungry annually.
"Yet Africa has massive agricultural potential. With 65 per cent of the uncultivated arable land left to feed over 9 billion people in the world by 2050 being in Africa, what Africa does with agriculture will determine the future of food in the world.
"The story is no different in Nigeria, despite positive efforts that have been made to improve the agricultural sector. Food is now beyond the reach of many
"Hunger in Nigeria cannot be justified. Nigeria has the land, with 34 million hectares of arable land with rich and diverse agroecology.
"It has the water. It has the labor. It has great sunshine. Nigeria must achieve zero hunger. There is no reason for anyone to go hungry in Nigeria," he added.
To help turn this situation around for African countries, Adesina recalled that he prioritized agriculture when he was first elected President of the African Development Bank in 2015.
He said since then, the African Development Bank has committed $25bn to investments in agriculture.
In the past six years, he said the Bank's financing for agriculture has provided over 76 million farmers with improved agricultural technologies for food security.
Through its Technologies for African Agricultural Transformation (TAAT), he added that the Bank has also provided 12 million farmers with improved climate smart agricultural technologies within three years.
"The African Development Bank is also supporting Nigeria, through TAAT, to produce more wheat, rice and maize.
"This support will allow Nigeria to cultivate by next year 900,000 hectares of rice, 250,000 hectares of wheat and 107,000 hectares of maize.
"If Ethiopia can do it, Nigeria can do it. If Sudan can do it, Nigeria can do it. However, to achieve these results, Nigeria must decisively tackle insecurity challenges that prevent farmers from going to their farms.
"The private sector cannot invest when there is insecurity. Food security needs national security. The African Development Bank is strongly supporting Nigeria. We have always done so," he stated.
Adesina put the African Development Bank's portfolio in Nigeria at $4.6bn, stating that this shows the high priority that the bank accord to Nigeria, across several sectors.
To boost food production in Nigeria, he noted that the bank is already investing $522m, with additional co-financing of $420m from partners.
For the project, he said the African Development Bank is providing $210m for the development of the SAPZs in Nigeria.
"We are delighted with our partnership with the Islamic Development Bank which is co-financing with $150 million, and with the International Fund for Agricultural Development which is co-financing with $160 million.
"The SAPZ program in Nigeria is the largest in Africa. The commitment of the Minister of Agriculture is strong. The commitment by the Minister of Finance is strong.
"The commitment by the State Governors is very strong. The SAPZs in Nigeria are being developed closely with the State Governments," he added.
Flood: NACCIMA Seeks Support for Olam, other Businesses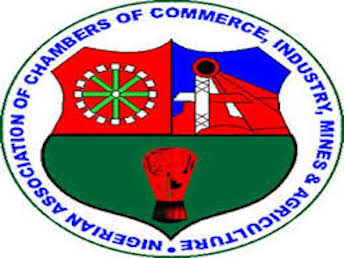 The Nigerian Association of Chambers of Commerce, Industry, Mines, and Agriculture (NACCIMA), has urged the Federal Government and other relevant agencies to support Olam Limited, Nigeria and other businesses affected by flooding in Nasarawa.
Its Director-General, Mr Olusola Obadimu, made the plea on Monday in Lagos, in his reactions to the Nasarawa flood incident that led to severe losses of food and properties by businesses domiciled in the area.
Obadimu said the call was important because in recent years, Olam Farms had contributed significantly to the nation's rice consumption.
He said the flood occurrences revealed the possible implications of disregarding the Sustainable Development Goals Seven (Affordable and Clean Energy) and 13 (Climate Action) were manifesting globally, particularly in African nations and Nigeria.
Obadimu said, this in turn, was causing an increase in the failure to achieve other goals.
He said that though, the 20 million dollar investment was completely insured, the impact of the disaster on the company, the surroundings and the threat to the depreciating environment and its topography could not be overstated.
The director-general advised that the parts that have not been completely submerged at Olam Farm might need some form of immediate rehabilitation.
"We regret the recent flooding in the Doma Local Government and other areas of Nasarawa, reportedly caused by the River Benue overflowing its banks.
"This incident has resulted in a significant loss for various businesses and properties around the area.
"We recognise the contributions of OLAM FARM's Corporate Social Responsibility (CSR) to their host communities, as well as the significance of their farm to food production and the agricultural value chain.
"We also recognise the presence of other businesses around this area stretching all the way to the banks of Rivers Niger/Benue Confluence in Kogi State that were direly affected.
"We urge the Federal and affected States Governments, together with relevant government agencies to promptly put in place measures capable of supporting the farm and other businesses around in their salvaging and recovery efforts," he said.
The NACCIMA chief urged a higher level of responsiveness and absolute regard for NiMET's warnings about climate change by being more proactive.
He said though, there were natural disasters in other climes, they were usually better managed through proactive steps to ensure minimal damages to both human and material resources.
Obadimu added that significant measures by those climes would protect investments that ensure livelihood for thousands of citizens around disaster-prone areas.
"Nigerians and private businesses must take climate change seriously, particularly concerning the need to minimise Carbon Dioxide emissions and in their corporate responsibilities to promote and advocate the climate change agenda, as well as promote, ultimately, the use of alternative green energy sources in Nigeria," he said. (NAN)
Chocolate firm pays N26m to cocoa farmers to improve livelihood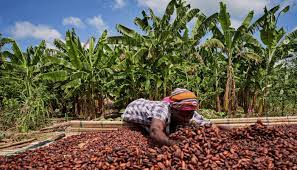 A cocoa company, Barry Callebaut Nigeria, has unveiled a reward initiative to celebrate farmers with high level of commitment in promoting sustainable cocoa farming in the country.
The Managing Director of the company, Mr Adriaan Verbeke, said this in a statement on Sunday in Lagos.
Newsmen report that Barry Callebaut Nigeria is world's leading manufacturer of high-quality chocolate and cocoa products.
Verbeke said that the company would be offering a premium to cocoa farmers under its Cocoa Horizons programme to improve their livelihood.
He said that the company would pay an additional premium totaling N26 million under the programme for deliveries of sustainable cocoa beans in Ondo and Cross River states during the 2021/2022 season.
Verbeke added that the programme would be extended to other regions of the country.
"This significant initiative is in line with the objectives of our cocoa horizons programme aimed at improving the livelihoods of cocoa farmers and their communities.
"This is through the promotion of sustainable, entrepreneurial farming, improved productivity, and community development.
"Through the cocoa horizon, Barry Callebaut will continue to work closely with local farmers on how to improve their yields, shun cocoa farming activities in protected areas and support "zero child labour" programmes," he said.
Verbeke said that over 1,000 farmers in Akure and Ikom recently participated in awareness-raising training courses which addressed critical child labour. (NAN)