Coach Releases List of Flying Eagles Squad For 12th African Games
Flying Eagles' head coach Paul Aigbogun has released his final list of 18 players who will represent Nigeria at the 12th African Games holding in Rabat, Morocco.
The Nigerian national under-20 male team had been training in Abuja for the past two weeks in preparations for Africa's showpiece multi-sports event.
The team of 18 players and their officials will head to Lagos on Tuesday and then to Morocco on Wednesday morning.

Aigbogun has kept faith with most of the players who were part of the training camp in Germany before the FIFA Under-20 World Cup held in Poland between May and June.
Plateau United's Ibrahim Abubakar will captain the team while Success Makanjuola, Chinonso Emeka, Peter Eletu, Collins Sor and Rabiu Mohammed, who were all in Poland, are making a return.
The Flying Eagles will start their campaign in the football event on Friday against Burkina Faso in Rabat.
Speaking on their state of preparedness, team captain Abubakar said the team would do its best to put Nigeria on the podium at the Games.
"We have been preparing hard at training and the coaches have also been talking to us and telling us about the importance of the competition," he said.
"I know Nigerians want us to do well and we want to make sure we make them proud by doing all we can to go as far as we can at the Games.
"This is a great opportunity for me and my teammates to make the nation proud and we are determined to do so," Abubakar added.
Nigeria's fixtures in the first round of the men's football event at the African Games show that the game against Burkina Faso will take place at the Stade Hassan Moulay in Rabat.
On Tuesday, they will take on South Africa at the same venue while their final group stage game will be against hosts Morocco also at the same venue on Aug. 23.
The Squad's Full List
======================
Goalkeepers: Detan Ogundare (Kogi United), Matthew Yakubu (Clique Sports)
Defenders: Rabiu Mohammed (Plateau United), Mike Zaruma (Plateau United), Habibu Yakubu (Rarara FC), Victor Arikpo (Sidos FC), Sanusi Abdulmutallif (Katsina United)
Midfielders: Peter Eletu (Prince Kazeem FC), Adewale Oladoye (Water FC), Liameed Quadri (36 Lion), Samuel Nnoshiri (Heartland), Abubakar Ibrahim (Plateau United)
Forwards: Emeka Chinonso (Brookhouse), Success Makanjuola (Water FC), Collins Sor (36 Lion), Saeed Jibril (Plateau United), Ahmad Ghali (MFM), Adesina Gata (Wikki Tourists)
(NAN)
FIFA Emerges Best Global Sports Federation on Governance Standards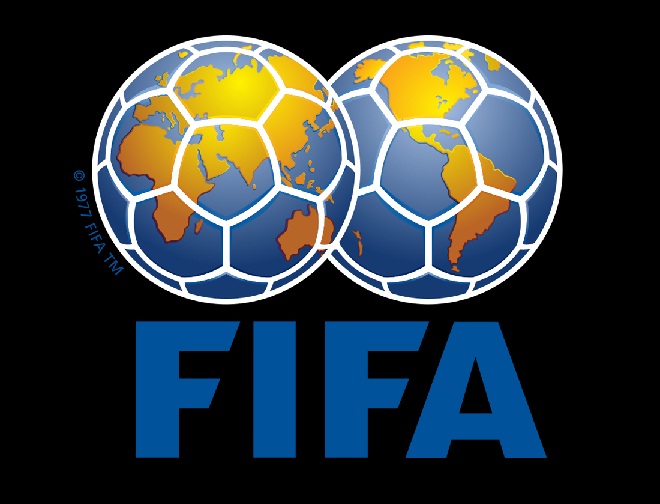 By Eze Okechukwu, Abuja
FIFA has been rated among the international sporting federations with the best standards of governance following a review conducted by the Association of Summer Olympic International Federations.

FIFA was among seven out of 33 international federations who achieved a score of 175 points or more out of 200 and were placed in the top group, A1, which the Association of Summer Olympic International Federations described as "an exclusive group".

The federations were divided into five groups according to their score, with the target score, regarded as satisfactory, set at 130 for full members of the Association of Summer Olympic International Federations.

It was the fourth such review conducted by by the association, with FIFA also placed among the leading international federations and the previous was in the year 2020.
The aim of the project, led by ASOIF's Governance Task Force, is to promote and ensure a culture of good governance within the international federations and help drive continuous progress.

The review looked at five aspects of governance – transparency, integrity, democracy, development and control mechanisms – and these were further divided into ten sub-sections, with a score of zero to four awarded for each.
The review began with a self assessment in January and February this year where international federations were asked to complete a questionnaire and determine a score for each question, providing explanatory evidence for their decision. These assessments were then independently moderated by an external sports governance consultancy.

The assessment took place in the context of the ongoing global pandemic, which has severely affected sport, but was conducted before Russia's invasion of Ukraine, which has caused more uncertainty in the sporting world.
Eight Medical Staff Face Trial for Maradona's Death
Eight medical personnel will stand trial for alleged criminal negligence in the death of Argentine football legend Diego Maradona, according to a court ruling made public yesterday.
No date has been set for the trial of the eight over Maradona's death in 2020, which prosecutors say was due to "omissions" by his caregivers who abandoned him "to his fate" during home hospitalisation.

Maradona died aged 60 in 2020 while recovering from brain surgery for a blood clot, and after decades of battles with cocaine and alcohol addictions.
Neurosurgeon and family doctor Leopoldo Luque, psychiatrist Agustina Cosachov, psychologist Carlos Diaz, medical coordinator Nancy Forlini and four others including nurses were placed under investigation.
Prosecutors have asked that they be tried for negligent homicide.
They claim mismanagement by the team had placed the football legend in a "situation of helplessness".
The accused risk sentences ranging from eight to 25 years in prison.
According to the prosecutors, the defendants "were the protagonists of an unprecedented, totally deficient and reckless hospitalisation at home", allegedly responsible for a "series of improvisations, management failures and shortcomings".
Maradona is widely considered one of the greatest footballers in history.
FG Plans C'Wealth Games Closed Camping for Athletics, Boxing, Eight Others
By Idris Umar, Abuja
The Federal Ministry of Youth and Sports Development, has concluded arrangements for the closed camping of athletes in the 10 sports federations that will feature at the 2022 Commonwealth Games to be held in Birmingham, England from July 28 to August 8, 2022.
The sporting federations are Athletics, Boxing, Judo, Para Athletics, Para Powerlifting, Para Table Tennis, Table Tennis, Weightlifting and Wrestling.

In a statement by the Director Press and Public Relations in the ministry, Mohammed Manga, and made available to newsmen in Abuja yesterday, said the closed camping will begin from July 9, 2022 till the commencement of the Games.
The statement added that athletes will be camped in Abuja, Lagos and Yenagoa.
"Thus, effective July 9, 2022, the Federations closed and open camps will dovetail into the Ministry's preparations," the statement read.