Cote d'Ivoire Pledges to Strengthen Economic Relations with Nigeria
Mrs Toure Maman, Ambassador of Cote d'Ivoire to Nigeria, has called for deeper economic cooperation with Nigeria to strengthen trade relations between the two countries.

Maman said this while addressing participants on the occasion of the country's 59th Anniversary of the Independence of Cote d'Ivoire in Abuja on Wednesday.

She said that the country had maintained growth of its Domestic Gross Product (GDP) despite political crisis recorded in 2011 for the seventh year consecutively.


According to her, the growth exceeded 7 per cent and should reach 7. 2 per cent this year, because of reforms carried out by the Ivorian Government to improve the business climate.
Maman said, "The private sector has become the main driver of growth, notably through massive investments in the telecommunications, agro-food and Public Works Building (PWB) sectors.
"This is an opportunity for companies and business people based in Nigeria and other parts of the world to do business in Cote d'Ivoire with the security index at 1.1.
"The economic upturn will not have been possible without cooperation with Nigeria; Indeed, Cote d'Ivoire and Nigeria maintain excellent ties of friendship and cooperation, since the diplomatic relations in 1961.
"Our bilateral relation has deepened in recent years by the will of President Alassane Ouattara of Cote d'Ivoire and President Muhammadu Buhari of Nigeria."
The envoy put the total volume of trade between both countries at $600 billion.
She revealed that the country would organise its first international forum titled "Made in Cote d'Ivoire" in Eko Hotel, Lagos from Dec. 1 to Dec. 8, 2019.

She said that the Ivorian Government had made arrangement to ensure smooth conduct of its 2020 presidential election through the adoption of the new Independent Electoral Commission.

She listed the establishment of a bill to promote 30 per cent of women representation in elected assemblies and provision of social infrastructure to major achievements by the government in 2018.
In a message of goodwill, Mr Mustapha Sulaiman, Permanent Secretary, Ministry of Foreign Affairs, said that the relationship between both countries had been cordial.
According to him, both countries have crossed over from being just friends to becoming brothers.

"We look forward to improvement in this relationship, we are not only brothers as nationals, but we are also brothers in ECOWAS, African Union and all international participations.
"This is why I cease this opportunity to convey Nigeria's best wishes to Cote d'Ivoire and we look forward to many more successful anniversary celebrations.

"We look forward to strengthen Cote d'Ivoire/Nigeria relations, by supporting one another in brotherhood, to enable our citizens enjoy doing business in both countries," Sulaiman said.
The event which attracted stakeholders from the Diplomatic community in Abuja featured traditional dances and video documentary about history of Cote d'Ivoire independence. (NAN)
NSCDC Begins Psychological Assessment of Personnel in Osun
The Nigeria Security and Civil Defence Corps (NSCDC), Osun Command, has begun psychological assessment for its arms-bearing personnel and new recruits.
The command's spokesperson Atanda Olabisi made the disclosure in a statement on Wednesday in Osogbo.
Olabisi said that the assessment, which started on Tuesday, was to ascertain the mental, emotional and psychological status of the personnel.

The spokesperson said that the evaluation was being conducted in batches to give a greater  opportunity for one-on-one interactions between the personnel and healthcare experts.
The spokesperson said that the command had cautioned its personnel on handling of weapons, saying that it would not accept any excuse of accidental discharge.

"There is nothing called accidental discharge, as the process of firing a bullet entails certain fundamental principles.
"The exercise is to forestall any unprofessional act of misuse of firearms that may emanate from any uncontrolled emotional outburst.
"This assessment will also be used to determine where our new recruits will be placed professionally," she said.
Olabisi said that the state Commandant, Emmanuel Ocheja urged the personnel to commit themselves to the exercise, adding that Ocheja lauded the NSCDC Commandant-General, Dr Ahmed Audi, for  repositioning the corps for excellence.
According to Olabisi,  Dr Stephen Oyebode, Head of Forensic and Psychological Services Unit, NSCDC, Osun Command, had given the assurance that the unit would offer psychotherapy and psycho-social interventions to personnel who might need assistance after the evaluation. (NAN) 
NECO Commences 2022 SSCE Internal June 27th
By Evelyn Terseer, Abuja 
The 2022 Senior School Certificate Examination (SSCE) for school based candidates conducted by the National Examinations Council (NECO) will commence on Monday, 27th June, 2022.
In a press statement by the head information and public relations division of NECO, Azeez Sani, the Council enjoined ministries of Education, Principals, Commandants and all stakeholders to disregard any speculation on the alleged postponement of the examination.

He said thw Council has put all necessary measures in place to ensure a seamless conduct of the 2022 Senior School Certificate Examination.
"The 2022 NECO Senior School Certificate Examination will end on Friday, 12th August, 2022.
Candidates are to be examined in 76 Subjects during the examination."
Police Confirms Kidnap of Seven Persons in Kogi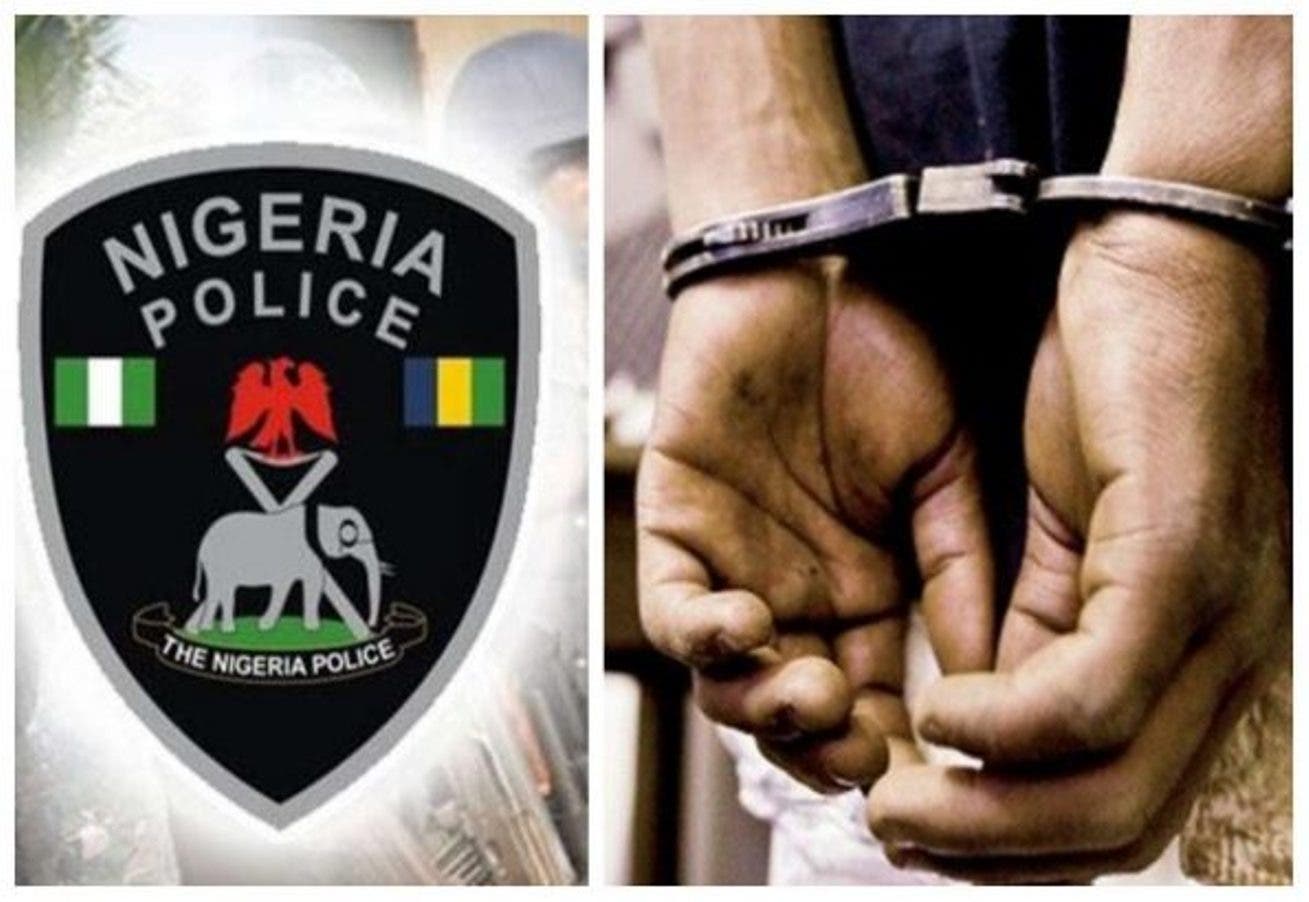 From Joseph Amedu, Lokoja
The Kogi State Police Command has confirmed the kidnap of seven travelers along Itobe-Ajaokuta road in the State.
Gunmen suspected to be kidnappers had abducted seven people, including a Doctor and Lawyer at about 2pm on Tuesday and carried them to the bush.
The State Police command confirmed the incident on Wednesday evening in Lokoja.

According to an eye witness, the gunmen laid siege on the said road for hours, shooting sporadically and in the process many passengers were abducted, with many also receiving various degrees of injuries from the smoking fire power of the Kidnappers.
This source posited further that among those abducted to unknown destination were Mr Joe Abba, his wife and Barrister Abba Aduojo who were returning from a burial in a village near Alloma in Ofu local government Area of the state.
Also abducted is a yet to be identified Doctor said to be on his way back to Lokoja from an official assignment to the Prince Abubakar Audu University Teaching Hospital,
Anyigba.
"They were kidnapped on gun point around 2pm, my friend's wife was shot in the leg and is presently recuperating at Federal Medical Centre, Lokoja", said a Relative of one of the victims.
According to the State Command's Police Public Relations Officer, PPRO, William Ovye Aya, the command got winds of the attack of the hoodlums and drafted the men of the Rapid Response Squad operating in the area to their rescue.
"Seven persons were abducted to the bush; six people were rescued with bullets wounds and six vehicles were recovered at the scene of the incident", he said.
He added that a combined manhunt against the hoodlums, including the sister security agencies and vigilante have been mobilised to comb the areas in order to rescue the seven abducted persons in their custody.