Crucial Indices on NGX Decline Further by 0.29%
Crucial indices of the Nigerian Exchange Ltd. (NGX) downgraded further on Thursday, dropping by 0.29 per cent following selloffs in highly capitalised stocks
The market capitalisation shed N78 billion or 0.29 per cent to close at N26.723 trillion against N26.05 trillion on Tuesday.
On market movers, the weak performance was driven by selloffs in stocks of BUA Cement, MTNN as well as Acess Bank Holdings and Okumu Oil.

Similarly, the All-Share Index which opened at 49.691.17 dipped by 144.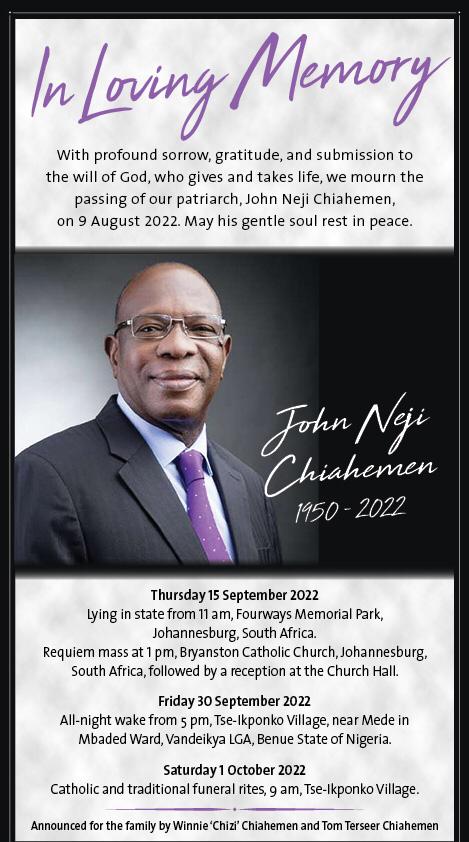 79 points or 0.29 per cent to close at 49,546.38.
N.E.M. Insurance Company recorded the highest loss to lead the laggards' table, dropping by 9.98 per cent to close at N3.97 per share.
Okomu Oil came second with a loss of 9.96 per cent to close at N27.50, while University Press dropped by 9.91 per cent to close at N15.50 per share.
Lasaco Assurance depreciated by 9.57 per cent to close at N28.70, while Caverton Business solutions also declined by 3.96 per cent to close at N1.05 per share.
Conversely, FTN Cocoa Processors led the gainers' table, increasing by 10 per cent to close at 33k per share.
Regency Alliance Insurance followed with a gain of 8.7 per cent to close at N52.55, while Prestige Assurance Company gained 8.33 per cent to close at N3.99 per share.
Red Star Express appreciated by 5.88 per cent to close at N9.50, while Multiverse Mining and Exploration a chalked up by 8.70 per cent to close at N2.10 per share.
The volume of shares traded closed lower as investors bought and sold 146.99 million shares worth N2.65 billion in 3,180 deals.
This was against the N4.12 billion on 128.79 million shares exchanged in 3,492 deals on Wednesday.
FBN Holdings was the most active stock during the day, trading 39 million shares worth N431.89 million.
United Bank for Africa followed with an account of 13 million shares valued at N91.23 million, while Access Bank traded 39.22 million shares worth N80.41million.
Guaranty Trust Holding sold 6.51m shares worth N132.16 million, while Stanbic IBTC Bank exchanged 6.1million shares worth N172.86 million. (NAN)
CBN Moves to Save Naira, Raises Interest Rate to 15.5%
By Tony Obiechina, Abuja
The Central Bank of Nigeria (CBN) on Tuesday raised the Monetary Policy Rate (MPR), also known as interest rate, from 13.5% to 15.5% as a way of tackling inflation.
CBN Governor Mr Godwin Emefiele made the annoucement at a media briefing after that Monetary Policy Committee meeting in Abuja.
This is the highest rates adopted by the CBN after it held the Minimum Rediscounted Rate (MRR) at 15 per cent on August 17, 2003.

The MRR was the rate adopted by the CBN until it introduced a new Monetary policy framework in 2006 which replaced MRR with Monetary Policy Rate (MPR).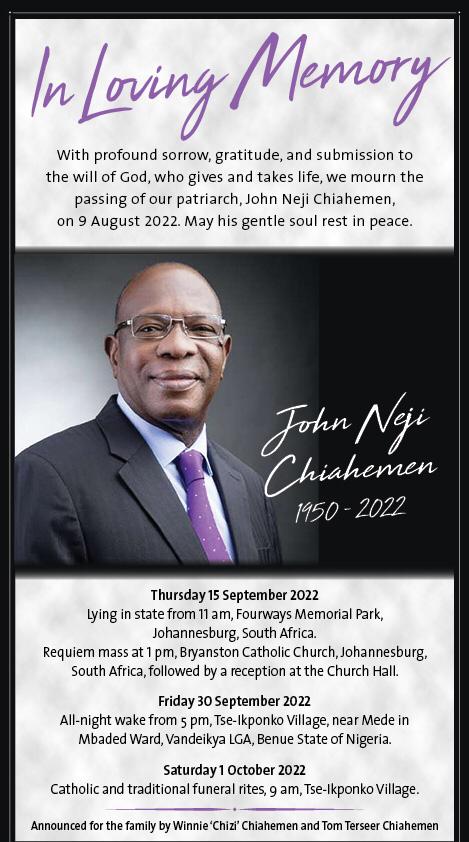 The CBN governor, who spoke after the 287th MPC meeting, said its decision was a move to save the naira and curb inflation, adding that the members voted unanimously to raise the rates.
Benchmark lending rate was as low as six per cent thirteen years ago in 2009.
When Covid-19 struck in 2020, the MPC reduced the MPR by 100 basis points from 12.5 to 11.5 per cent.
But this was increased to 13.0 per cent and by another 100 basis points to 14 per cent in May and July 2022 respectively.
Currently, Nigeria's inflation is at 20.52 per cent according to the National Bureau of Statistics Consumer Price Index for in August 2022.
During the meeting, the apex bank governor said high energy cost and electricity tariff pushed the inflation upwards.
According to him, the increase in US rates has also pressured the naira and making investors exit the Nigerian market.
Emefiele said broad outlook remains clouded due to headwinds of the Ukraine war and residual impacts of Covid-19.
He said the Nigerian economy will grow but at a "much subdued rate" due to the increased demand for money driven by the 2023 general election.
According to him, the rise in inflation over the past four months has been worrisome stressing that loosening inflation would worsen Nigeria's economic condition as well as naira depreciation.
He said a tight policy stand would help appreciate the naira.
According to analysts, the hike in interest rate for three consecutive times is a way of luring foreign inflows into the country and easing the pressure on the naira.
FG to Deploy PPP Solution to Boost Excise, Tax Revenue
The Federal Government says it is set to deploy an Integrated Secure Track and Trace Solution to boost revenue earnings through excise and tax collection.
The Director-General, Infrastructure Concession Regulatory Commission (ICRC), Michael Ohiani, said this while presenting the Outline Business Case (OBC) Compliance Certificate to the Minister of Finance, Budget and National Planning, Zainab Ahmed.

A statement issued by Ms Manji Yarling, the Acting Head Media and Publicity, ICRC in Abuja on Tuesday, said the project was aimed at mitigating the country's dwindling revenue and foster more non-oil revenue streams.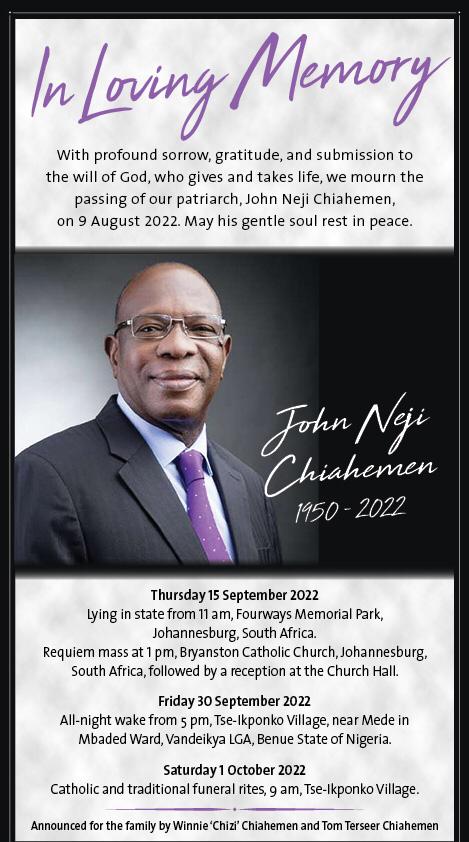 "The PPP solution will adopt the Build, Operate, and Transfer option.
"It will allow the Federal Government, through the Ministry of Finance, to establish an effective and non-intrusive control on a broad range of goods and services subject to excise duty, safety, and standards," Yarlling said.
While receiving the OBC certificate, the minister said the proposed solution was important at this time, as the government was currently constrained in terms of revenue and required an urgent boost.
According to Ahmed, the purpose of the project is to enable the ministry to have visibility over some key products that are made in Nigeria, in terms of the quantity and companies that produce them.
"It is also to differentiate between the same products produced in Nigeria and the ones that are imported, the bottom line is for us to be able to maximise our revenue potential.
"Having had several meetings with the proposing company, we thought that the best way to do this is through a PPP model and I am glad that the OBC Compliance Certificate has been issued," the minister said.
Ahmed said that as the fiscal authority of the government, the ministry of Finance had the responsibility to ensure that duties and taxes were paid.
She said the ministry's responsibility was also to assist relevant agencies to make their work more seamless, hence the need to deploy the solution.
The minister promised that the solution was not going to put more burden on companies, as the duties to be collected were not going to disrupt manufacturing in any way.
"I am assuring that the manufacturing companies' businesses will not be disrupted, they are not going to incur any additional cost, the excise duty that will be charged will be a pass-through cost.
'We are convinced that this is the right thing to do," she said.
Ahmed expressed confidence in the solution citing that the same infrastructure had been deployed by the same company in South Africa and Morocco to boost their revenue accruals.

Ohiani while presenting the OBC, said that the solution would bring about many benefits to Nigeria including stemming illicit trade and revenue leakages; and improving revenue generation for government.
Other benefits he said include ensuring the circulation of high-quality goods and services; achieving economies of scale and synergies among ministry's agencies; enhancing technology and knowledge transfer and generating employment opportunities.
"The proposed solution when implemented will allow the Federal Government of Nigeria to establish effective and non-intrusive controls on a broad range of markets.
"Markets such as goods and services subject to excise duty, and goods subject to conformity with health, safety, and quality standards.
"Additionally, the solution aims to reduce the levels of counterfeiting, sub-standard quality, tax evasion, and under-declaration in these markets," Ohiani said.
He pointed out that the ICRC and the ministry would now proceed to the procurement stage.
"A Full Business Case (FBC) Compliance Certificate would be issued for onward submission to the Federal Executive Council (FEC) for project approval,) (NAN)
World Maritime Day: Nigeria Committed to Greener Shipping – Sambo
The Minister of Transportation Mu' azu Sambo says Nigeria is committed to achieving greener shipping to attain sustainable development in the maritime industry.
Sambo said this in a statement on Monday in Lagos.
The statement was signed by Mr Osagie Edward, the Assistant Director, Public Relations, Nigerian Maritime Administration and Safety Agency (NIMASA).

He added that Nigeria would join the International Maritime Organisation (IMO) to commemorate the 2022 World Maritime Day.
Sambo noted that Nigeria would not be left behind in the global move toward greener shipping.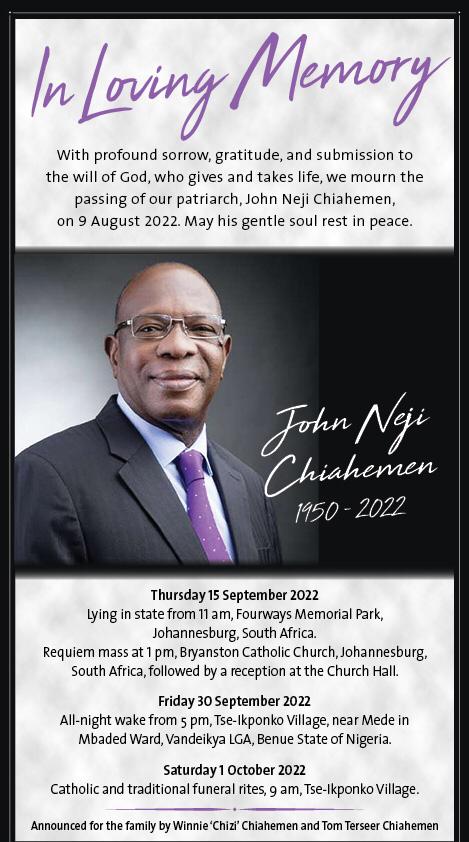 "There is a need for stakeholders in the maritime sector to begin exploring ways to transition into a greener and more sustainable future," he said.
On his part, the Director-General of NIMASA, Dr Bashir Jamoh, noted that the theme for this year's world Maritime Day celebration was in line with the Agency's mission of achieving cleaner oceans in developing shipping in Nigeria.
Jamoh said that NIMASA was already working in line with the call by the IMO Secretary General, Kitack Lim, for developing countries to adopt green technology.
Jamoh quoted the IMO Secretary General as saying, "The theme for 2022 World Maritime Day: New technologies for Greener Shipping," reflects the need to support a green transition of the maritime sector into a sustainable future, while leaving no one behind.
"The theme provides an opportunity to focus on the importance of sustainable maritime sector and the need to build back better and greener in a post pandemic world.
"Nigeria, represented by NIMASA, as an active member state of the IMO is involved in the processes of creating new international agreements and protocols to address environmental issues such as marine pollution, oil spills and emissions from the shipping industry," he said.
This year's World Maritime Day theme is linked to the United Nations Sustainable Development Goals (SDGs), particularly SDGs 13 and 14 on climate action and sustainable use of the oceans, seas and marine resources.(NAN)