D'Tigress Beat Angola 85-65 to Qualify for Women's AfroBasket Quarter-finals
D'Tigress, Nigeria's senior women basketball team, on Monday in Yaoundé beat their Angolan counterparts 85-65 to advance to the quarter-finals of the 2021 FIBA Women's AfroBasket Championship.
In their final Group B game, the Nigerian side dislodged the Angolans who were leading the group to make it two wins from two matches and emerge as group leaders.

The News Agency of Nigeria (NAN) reports that a loss would have seen the Nigerian side finishing second and going to play in the qualifier to quarter-finals match against Cape Verde on Wednesday.
It was a similar route their male counterparts, D'Tigers, carved for themselves at the Men's AfroBasket a few weeks ago in Rwanda, and it did them no good.
On Monday, D'Tigress ensured none of that by leading from the first quarter, which they won 31-18.
They extended their lead with a 21-10 win in the second quarter, heading for the game's long break period comfortable leaders with a whooping 24 points.
They however stepped off the throttle in the third and fourth quarters, losing 15-19 and then drawing 18-18 respectively,
Adaora Elonu was a top performer for them, with 10 points, three rebounds and four assists, while Ezinne Kalu grabbed 12 points, just as Ify Ibekwe also had eight rebounds.
With the 67-50 win over Mozambique in their opening group phase game on Saturday, D'Tigress won the group and will now face either one of Cote d'Ivoire or Guinea in the quarter-finals on Thursday.
The two west African sides will meet on Wednesday in the qualifier to quarter-finals to decide which of them would advance to meet Nigeria.
Nigeria have thus avoided the qualifier to quarter-finals stage, where D'Tigers lost to Uganda at the Men's AfroBasket in Rwanda.
Angola, Group B runners-up after the loss to Nigeria, now have to overcome the hurdle of facing Cape Verde before they can play in the quarter-finals.(NAN)
Eight Medical Staff Face Trial for Maradona's Death
Eight medical personnel will stand trial for alleged criminal negligence in the death of Argentine football legend Diego Maradona, according to a court ruling made public yesterday.
No date has been set for the trial of the eight over Maradona's death in 2020, which prosecutors say was due to "omissions" by his caregivers who abandoned him "to his fate" during home hospitalisation.

Maradona died aged 60 in 2020 while recovering from brain surgery for a blood clot, and after decades of battles with cocaine and alcohol addictions.
Neurosurgeon and family doctor Leopoldo Luque, psychiatrist Agustina Cosachov, psychologist Carlos Diaz, medical coordinator Nancy Forlini and four others including nurses were placed under investigation.
Prosecutors have asked that they be tried for negligent homicide.
They claim mismanagement by the team had placed the football legend in a "situation of helplessness".
The accused risk sentences ranging from eight to 25 years in prison.
According to the prosecutors, the defendants "were the protagonists of an unprecedented, totally deficient and reckless hospitalisation at home", allegedly responsible for a "series of improvisations, management failures and shortcomings".
Maradona is widely considered one of the greatest footballers in history.
FG Plans C'Wealth Games Closed Camping for Athletics, Boxing, Eight Others
By Idris Umar, Abuja
The Federal Ministry of Youth and Sports Development, has concluded arrangements for the closed camping of athletes in the 10 sports federations that will feature at the 2022 Commonwealth Games to be held in Birmingham, England from July 28 to August 8, 2022.
The sporting federations are Athletics, Boxing, Judo, Para Athletics, Para Powerlifting, Para Table Tennis, Table Tennis, Weightlifting and Wrestling.

In a statement by the Director Press and Public Relations in the ministry, Mohammed Manga, and made available to newsmen in Abuja yesterday, said the closed camping will begin from July 9, 2022 till the commencement of the Games.
The statement added that athletes will be camped in Abuja, Lagos and Yenagoa.
"Thus, effective July 9, 2022, the Federations closed and open camps will dovetail into the Ministry's preparations," the statement read.
MTN Junior Tennis Championship Top Seeds Record Easy Wins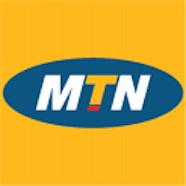 By Orkula Shaagee, Abuja
Nigeria's top two juniors in the Boys 16 category, Seun Ogunsakin and Mubarak Ganiyu, posted easy victories in their second group matches yesterday to make their semifinal placement all but assured.
Seun Ogunsakin from Ekiti took the centre court against Sinclair Okah from Lagos and completely dominated the match to win 9-3.

Mubarak also put up an even better performance, showing a very high level of concentration and skill to beat Daniel Ibrahim 9-0.
In the Girls 12, the fight for the top two spots leading to the semifinals featured Lorelay Holzendoff from Benin and Favour Okon – James from Akwa Ibom. Holzendoff, born by a German-Nigerian couple won the one-sided but very entertaining match 9 – 0.
The final group matches, which will lead to emergence of semi-finalists will take place Thursday starting 10 am.
The tournament, which is run by the International Tennis Academy is scheduled to end on Saturday, with a grand finale starting at 1. pm at the Lagos Lawn Tennis Club, Race Course.