Eid-el-Kabir: FRSC Deploys 1,090 Personnel for Special Patrol in Anambra

The Federal Road Safety Corps (FRSC), Anambra Command, has deployed 1,090 personnel for Eid-el-Kabir special patrol in the state.
The Sector Commander of FRSC, Mr Adeoye Irelewuyi, stated this in a statement made available to the Newsmen in Awka on Thursday.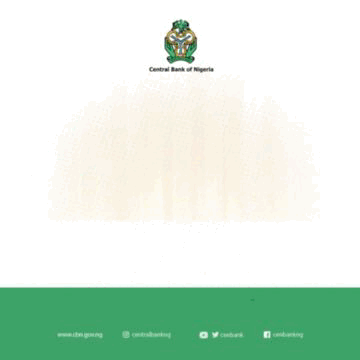 The Federal Government has declared Monday, July 11 and Tuesday, July 12, as public holidays to mark this year's Eid-el-Kabir celebration.
Irelewuyi explained that the special patrol was targeted at ensuring that all road users within and traversing Anambra State travelled in safety and devoid of any traffic encumbrances during the period.
According to him, the special patrol as directed by FRSC National Headquarters is expected to commence from July 6 to July 13.
"The Eid-el-Kabir celebration is expected to be celebrated on July 9.
"There is an anticipated increase in traffic volume as a result of Muslim faithful as well as other Nigerians who may take advantage of this period to travel to celebrate with family members and friends.
"This upsurge in volume of traffic comes with attendant challenges such as traffic congestion, road obstructions as well as road traffic crashes.
"In view of the above, FRSC has deployed 1,090 Regular and Special Marshals to manage traffic situations on all roads in Anambra to ensure free flow of traffic and reduction in crashes, " he said.
The sector commander said that operational vehicles and recovery vehicles had been deployed for prompt response to road traffic crashes and clearing of any form of obstruction on the road.
He said that the Corps had commenced public enlightenment on speed violation; dangerous driving and overtaking; lane discipline; and route violation as well as use of phone while driving.
He also said that sensitization on overloading, driving under influence of alcohol, under-aged driving, amongst others, had been going on at motor parks, churches, markets and media houses.
The sector commander urged motorists to cooperate with FRSC personnel and obey traffic rules and regulations. (NAN)
2024 UTME: JAMB Fixes Dates for Sales, Registration, Exams
The Joint Admissions and Matriculation Board (JAMB) has fixed Jan. 15 to Feb. 26, 2024, for the sale of its Unified Tertiary Matriculation Examination (UTME) application document.
This is based on series of recommendations emanating from a two-day Information Technology (IT) and Management Retreat held between Nov.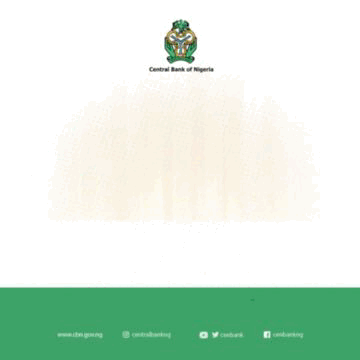 26 and 28.
A statement signed by the JAMB Public Communication Advisor (PAC), Dr
Fabian Benjamin, announced this in Abuja on Wednesday.
Benjamin also said that March 7, 2024, had been slated for the 2024 MOCK-UTME, while the main UTME would hold from April 19 to April 29, 2024.
He therefore advised candidates to print their examination slips as from April 10, next year.
"Candidates are enjoined to take note of these dates and other advisories issued by the Board in relation to the administration of the examination.
"They are also to visit the Board's website @www.jamb gov. ng for any other information," the statement read in part. (NAN)
NDA Matriculates 439 Cadets, Charges Them on Discipline, Integrity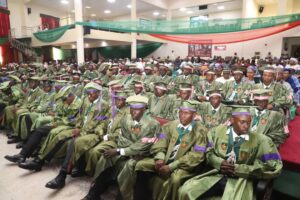 The Nigerian Defence Academy (NDA), has matriculated no fewer than 439 cadets of the 75 Regular Course, while charging them on discipline, integrity, loyalty and dedication to their chosen career.
Reports says that the 439 cadets, including one allied cadet from the Gambia, made the admission into the academy out of about 30,000 applicants.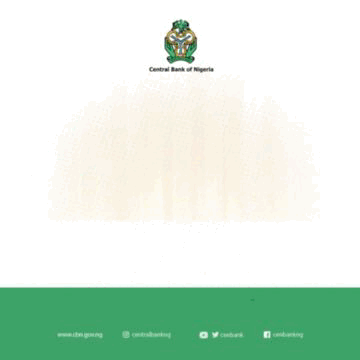 Out of the 439 cadets, 138 would be formally introduced to the Faculty of Arts and Social Sciences, 118 into the Faculty of Science and 37 into the Faculty of Engineering and Technology.
Similarly, 55 cadets would be introduced to the Faculty of Management Sciences while 91 cadets would be going to the Faculty of Military Science and Interdisciplinary Studies.
The event was the high point of the academy's 12th matriculation ceremony on Wednesday in Kaduna.
Its Commandant, Maj.-Gen. John Ochai, said at the NDA, matriculation usually takes place at the end of a successful seven weeks of intensive military orientation programme which the fresh cadets were subjected to.
He recalled that the journey for cadets of 75 Regular Course began in August 2023 when they reported to the academy and commenced their selection process.
According to him, only identified best candidates in terms of physical, medical and mental abilities were selected.
Ochai, therefore, urged the parents of the matriculating cadets to maintain all the necessary support and encouragement to them as the academy would continue to prepare them for future national responsibilities.
He stated that currently, all the academy's undergraduate degree programmes have been accredited by the National Universities Commission.
"The NDA of today has therefore transformed into an effective military institution of international standard.
"It is continuously being equipped with all it takes to meet global standards in consonant with the requirements of our constitutional roles,"Ochai said.
The commandant, therefore, said the cadets must have the courage and zeal to surmount all difficulties and brace up to the demands and exigencies of training which they would pass through in the academy.
Ochai urged them to bear in mind that their entire training in the academy is aimed at equipping them for national defence and professional discharge of constitutional responsibilities.
He, therefore, urged that they must live up to expectations and adhere strictly to basic rules and regulations guiding their training in the academy.
Ochai thanked President Bola Tinubu for his continuous support and encouragement, while also being grateful for the direction and support received from the Chairman and members of NDA Governing Council towards the success of the training activities in the academy.
Earlier, the Special Guest of Honour, Mr Ahmed Aminu, the Executive Secretary (ES), Petroleum Technology Development Fund (PTDF), said the defence university has consistently been regarded as a factory for knowledge generation, application, dissemination and a grooming institution for future military leaders.
Aminu, represented by Dr Munir Sirajo, added that since its establishment in 1964, the NDA has relentlessly been committed to the pursuit of academic innovation, skill-based training and a tradition of excellence in teaching, research and community service.
He said that there was no doubt that Nigeria has benefited immensely over the years, from the production of well-rounded, locally relevant and internationally competitive military officers blazing the trail in all assigned tasks.
Aminu encouraged the cadets to be highly motivated to abide by the rules and regulations required of them to achieve academic education and military training goals.
He also advised them to imbibe attributes such as bravery, discipline, courage, diligence, honour, perseverance, patience, loyalty, determination and endurance to achieve their training goals.
Aminu also appreciated the staff for delivering on the training mandate of the Academy, adding that the dynamics and nature of 21st-century warfare demand an elevated level of intellectual capability and creative critical thinking by military leaders.
He stressed that the nature of war and war theatres keep shifting and changing, thus necessitating the development of innovative minds capable of confronting, accommodating and mitigating the multifarious security challenges across nations of the world.
"For instance, I understand that there are ongoing military operations to counter the insurgency across the length and breadth of our country, Nigeria.
"The territorial integrity of Nigeria like other nations of the world is continually threatened by violent non-state actors.
"Hence, a need for sustained recruitment and systematic training of minds to confront emerging and highly sophisticated security threats across our territory,"Aminu said.
He implored the staff and officers of the academy to view their assignments as a call to active duty to cultivate and nurture future gallant military heroes highly patriotic to defend and protect the nation.(NAN)
KDSG Set to Castrate Rapists–Commissioner
The Kaduna State Government has reiterated its readiness to conduct surgical castration for male rapists and bilateral salpingectomy for their female counterparts.
Mrs Rabi Salisu, the State Commissioner,
Ministry of Human Services and Social Development, disclosed this on Tuesday at a Press briefing in Kaduna.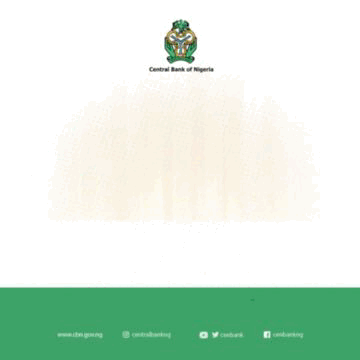 The commissioner spoke at the Gender-Based Stakeholders Meeting/Conference organised by the ministry in collaboration with Centre for Integrated and Health Programmes (CIHP).
Salisu said that the punitive measures were contained under the Kaduna State Government Violence Against Persons Prohibition Law (VAPPL), 2018.
She said, "The law followed a lengthy process of advocacy, lobbying and awareness raising by civil society organizations in the state in collaboration with relevant government agencies.
"Reported cases of violence against women and girls (VAWG) have been notably on the increase in Kaduna state since the passage of the VAPPL in December 2018.
"This could probably be attributed to increased awareness about VAWG and also the availability of the law."
According to the commissioner, the state has witnessed a rise in cases of gender-based violence.
Salisu said, "According to the National Gender-Based Violence (GBV) Data Situation Room and dashboard for prevention and response to Gender-Based Violence (GBV) in Nigeria, a total of 832 cases have been reported in 2023 so far."
She said the 16 days between 25 November, the International Day for the Elimination of Violence against Women, and 10th December, were known as the 'Days of Activism against Gender-Based Violence Campaign'.
Salisu said: "This period provides a time to stir up action to end violence against women and girls around the world.
"25th November is designated as the Orange the World Day by the UNiTE to End Violence against Women Campaign. The color orange symbolizes a brighter future, free of violence.
"It also serves as a means of demonstrating solidarity in eliminating all forms of violence and it is therefore used as the color of the International Day for the Elimination of Violence against Women." .
The commissioner further disclosed that every year, the UNiTE Campaign focuses on a specific theme, adding, "this year's theme is "UNITE! Invest to prevent violence against Women and Girls".
She said the campaign urged the citizens to show how much they cared about ending violence against women and girls by sharing the actions undertaken to create a world free from violence towards women and girls.
"While some level of progress has been made in this campaign to end violence against women and girls through the VAPPL, some challenges still exist," she said.
Salisu, however, enumerated some of the factors encumbering the implementation of the law in the state to include; Slow uptake of the law characterised by prosecutors not applying the law to reported GBV cases.
She added, "VAWG cases are reported but not charged using the VAPP Law as other laws – Penal Code and the Administration of Criminal Justice Law take precedence over the VAPP due to stiffer penalties in those laws than the VAPP.
"Others included; Undue pressure on survivors and/or families to accept out of court settlements by community is also a major hindrance, in addition and poor awareness amongst citizens and service providers.
"Others are delays in prosecuting cases by the Police and the courts also pose a barrier to access to justice by survivors and victims of VAWG.
"It is therefore imperative to strengthen the justice system, intensify GBV case findings, provide crucial clinical and non-clinical services to survivors of GBV while improving access to these crucial services.
"Addressing the challenge of poor coordination, absence of a harmonized platform for reporting, and lack of capacity to manage Gender-Based Violence data will contribute largely to ending gender based violence."
According to her, it is pertinent to address the difference in reporting tools and the upload of data on the National GBV dashboard as this will bridge the gaps in the campaign.
Mr Isaiah Austin, the State Technical Lead for CIHP in an interview shortly after the briefing, said the day marked 16 day activism against GBV which was also referred to as "Orange the World Campaign", which began in 1991.
"The essence of these activities is to bring all stakeholders together and harness their resources and capacity to ensure that the fight against GBv is made more impact in our communities.
"Beyond the presence of the key stakeholders, other community members are here and the aim is to educate stakeholders on how to report GBV cases and enlighten ourselves on the essential services available for GBV survivors.
"CIHP also facilitates referral of GBV cases and preventives services particularly Post Exposure Prophylaxis (PEP) which is important to prevent HIV," Austin explained. (NAN)