NGX: Investors Gain N12bn after 3-day Negative Posts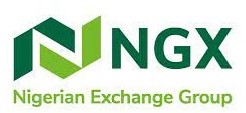 Investors gained N11.98 billion after a three-day consecutive negative trading at the nation's equities market.
The market capitalisation stood at N27.807 trillion, representing a 0.04 per cent, an increase from the N27.795 trillion recorded at close of trade on Tuesday.
The gains were recorded majorly on trading of banks' stocks such as Guaranty Trust Holding Company(GTCO), United Bank for Africa (UBA), Sterling Bank, among others.

Also, the All Share Index (ASI) marginally gained one basis point to close at 51,7563.73 points from 51,556.54 points on Wednesday.
This made the month-to-date and year-to-date performance to stand at 0.49per cent and
20.71 per cent, respectively.
The market breadth was positive with 15 stocks in the gainers' chart as against 10 in the losers' chart.
Academy Press recorded the highest price gain of 9.
55 per cent to close at N1.72 per share.
NAHCO followed with a gain of 9.41 per cent to close at N9.30 per share, while FTNCocoa rose by 9.38 per cent to close at 35k per share.
Honey Flour rose by 9.39 per cent to close at N2.97, while Ikeja Hotel gained 8.20 per cent to close at N1.32 per share.
On the other hand, RT Briscoe led the losers' chart by 8.11 per cent each, to close at 34k per share.
UPDC depreciated by 7.87 per cent to close at N1.17 per share.
Regal Insurance followed with a decline of 7.41 per cent to close at 25k per share, while Japaul Gold lost 3.45 per cent to close at 28k per share.
Also, First Bank of Nigeria Holdings (FBNH) lost 3.20 per cent to close at N10.60 per share.
Meanwhile, shares of JaizbBank led the volume chart with 42.10 million shares valued at N36.61 million.
GTCO followed with 19.45 million shares worth N396.76 million, while Sterling Bank traded 9.41 million shares valued at N14.08.
UBA traded 6.87 million shares valued at N51.37 million, while NAHCO traded 5.18 million shares worth N46.14 million.
Market activity as measured by volume of trades rose to 143,288 million units of shares, representing 5.94 per cent increase 135.259 million units traded the previous day.
Also, the value of traded stocks went up by 22.07 per cent, standing at 1.756 billion as against a value of 1.439 billion recorded on Wednesday.(NAN)
Envoy Lauds NADDC for reviving Automotive Industry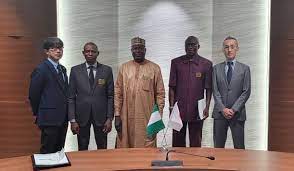 The Nigerian Ambassador to Japan, Mr Husaini Moriki, has commended the Director-General of the National Automotive Design and Development Council (NADDC), Mr Jelani Aliyu, for reviving the Nigerian Automotive Industry.
Moriki made the commendation during Nigeria's delegation meeting with key Japanese automotive manufacturers in Japan.
According to him, Aliyu had successfully brought many reform initiatives to the industry that have yielded results in terms of investment capacity building of Nigeria's auto industry players.

The ambassador, therefore, urged the Japanese companies to identify areas of focus that the companies would like the Nigerian government to intervene in.
Moriki added that the intervention will be aimed at providing a better business environment
He said that this cannot come at a better time than now when the National Automotive Industry Development Plan (NAIDP) and the Auto Policy were being reviewed by the council.
He urged the Japanese companies to collaborate with the council in training of Nigerian youths at the 18 Automotive Training Centers built by the council across the country.
Speaking earlier, the NADDC boss called on Toyota, Honda, Nissan, Mitsubishi, Isuzu, Suzuki and Yamaha to set up mega production and assembly plants in Nigeria.
According to him, Honda West Africa, Nissan/Stallion, Toyota/Elizade, Mitsubishi/CFAO, Suzuki/Boulos, Isuzu/Kewalrams and Yamaha/CFAO were already building vehicles in the country.
Aliyu said, "these larger investments would come at a time when the need for diversification in Nigeria is paramount to the country's economy as the population continues to grow."
The DG added that the Africa Continental Free Trade Area, AfCFTA, was also opening up Africa-wide opportunities for Nigerian automotive manufacturers.
"The discussions with the companies were very fruitful, with strong potential for the various manufacturers to significantly increase their operations and market footprint in Nigeria.
"This will contribute at an even higher level to the growth and
sustainability of the Nigerian Automotive space," Aliyu dis.
He added that the council had engaged an international firm, KPMG, to support with the review of the Auto Policy.
This, he said, is in order to beef it up to the current pattern of global and regional automotive production and distribution.
He said: "KPMG is getting good support from the AAAM – African Association of Automotive Manufacturers.
" As soon as the draft policy is done by KPMG, it shall go as an executive bill to the National Assembly.
"The Senate and House Committees on Industry are giving their full support towards having this reviewed policy be backed by a legal framework."
While highlighting some of the key areas of the reviewed policy, Aliyu said "when the draft becomes law, it would further boost the financial advantages of local production/assembly.
"It will also provide clear import duty differential between locally
assembled vehicles and those imported fully built and also provide tax waivers.
"Other key areas would include facilitating the establishment of dedicated customs corridors/services, provision of single digit capital financing for both manufacturers and buyers.
"It will also entail mandatory government patronage, all in favour of local production/assembly,"Aliyu added.
On his part, the Chairman, House of Represenatatives Committee on Industry, Mr Enitan Badru, promised to provide necessary legislative support to the new auto policy.
He said,"so that it gives the investors the confidence and stability to invest in Nigeria."
Badru underscored the importance of the vehicle financing scheme, saying it would bolster the purchase of locally produced vehicles. ( NAN )
2023: 260 Enugu Councillors Pledge to Deliver PDP Candidates
 Councillors in the 260 electoral wards in Enugu State have pledged to deliver all the PDP candidates in the state in the 2023 general polls.
They assured Gov. Ifeanyi Ugwuanyi of Enugu State that they would work round-the-clock and mobilise massively in their respective wards to ensure that the party wins the elections.
They gave the assurance on Tuesday when they paid a 'Thank You' visit to the governor at the Government House, Enugu.

They unanimously declared their support for the governor, the PDP governorship candidate, Mr Peter Mbah, and all the other candidates of the party.
They expressed gratitude to the governor for the uncommon leadership role he played in their emergence as councillors .
The councillors said that if not for the magnanimity and selfless leadership style of the governor, none of them would have emerged as a councillor.
They also appreciated the governor for always believing in youths, disclosing that 99.9 per cent of the present councillors in the state were youths.
Speaking on their behalf, the Coordinator of 260 Ward Councillors in Enugu State and Leader of Udenu Legislative Council, Mr Nnamdi Odo, said Ugwuanyi had done well for them.
According to him, the past councillors during previous administrations did not enjoy the privilege they enjoyed during the selection process leading to their emergence, stressing that they emerged without godfathers.
"Your excellency, we came to thank you and to assure you that we are going to deliver our wards to the PDP come 2023.
"There is no ward in the 260 wards that will be lost to the opposition," he said.
Stressing their eagerness to work as grassroots mobilisers, Odo said they had the strength to work and were eager to work.
"It is not that of social media. We are on the ground at the grassroots.
"The debt we owe you our father and leader and our great party, the PDP, is come February 2023 we will deliver all the candidates of our party starting from you, our governorship candidate, Mr Peter Mbah, and other candidates.
Odo lauded Ugwuanyi for his youth-friendly initiatives.
"You are the only governor in this state who came and accommodated many youths in your administration through political appointments and election into public offices," he said.
He thanked the governor for the prompt payment of salaries.
"At the end of every month our parents receive their salaries, workers are not being owed and you constructed projects in all nooks and crannies of Enugu State," he said.
In his remarks, Speaker of Enugu State House of Assembly, Mr Edward Ubosi, encouraged the councillors to remain focused, steadfast and committed to the ideals of the PDP and progress of the Ugwuanyi-led PDP administration.
He thanked them for opting to work for the victory of the PDP at the polls in 2023, assuring them that they stood to benefit more in the future.
Responding, Ugwuanyi appreciated the councillors for the solidarity and support.
He attributed their emergence as councillors to the will of God.
The governor thanked them for their contributions towards the peaceful atmosphere in Enugu State and reiterated his administration's commitment to their well-being.
Ugwuanyi disclosed that Enugu was not among the eight states in the country listed to be owing workers at least six months salary arrears.
He called on the councillors to continue to pray for his administration, the state and a peaceful transition in 2023. (NAN)
UNICEF Awards $170m Malaria Vaccine Contract to GSK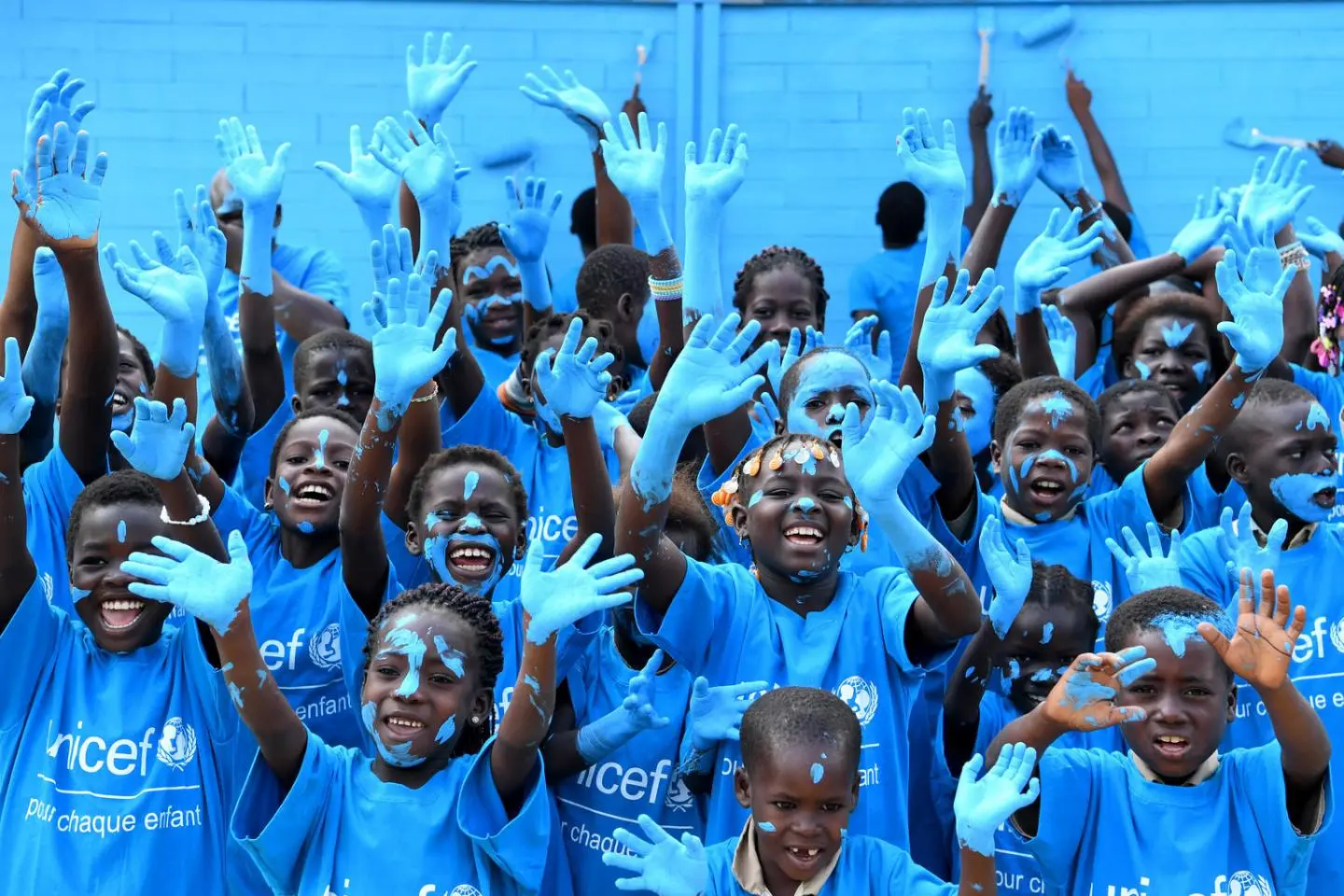 United Nations Children's Fund (UNICEF) has awarded a contract for the first ever supply of a malaria vaccine to GSK with a value of up to 170 million dollars.
Newsmen report that GSK plc, formerly GlaxoSmithKline plc, is a British multinational pharmaceutical and biotechnology company with global headquarters in London, England. Established in 2000 by a merger of Glaxo Wellcome and SmithKline Beecham.

UNICEF in a statement issued from New York on Tuesday said the landmark award would lead to 18 million doses of RTS,S/AS01 (RTS,S) being available over the next three years, potentially saving thousands of lives every year.
In 2020, nearly half a million children died from malaria in Africa alone, a rate of one child death per minute.
Etleva Kadilli, Director of UNICEF's Supply Division said the vaccine rollout would give a clear message to malaria vaccine developers to continue their work because malaria vaccines are needed and wanted.
"We hope this is just the beginning. Continued innovation is needed to develop new and next-generation vaccines to increase available supply, and enable a healthier vaccine market.
"This is a giant step forward in our collective efforts to save children's lives and reduce the burden of malaria as part of wider malaria prevention and control programmes."
According to WHO data, more than 30 countries have areas with moderate to high malaria transmission, where the vaccine could provide added protection against malaria to over 25 million children each year once supply scales up.
The RTS,S malaria vaccine is the result of 35 years of research and development and is the first-ever vaccine against a parasitic disease. The vaccine acts against Plasmodium falciparum, the most deadly malaria parasite globally and the most prevalent in Africa.
In 2019, pilot routine vaccine use was launched in three countries – Ghana, Kenya and Malawi – as part of the Malaria Vaccine Implementation Programme coordinated by WHO.
The experience and evidence generated by the pilots informed WHO's recommendation in October 2021 for widespread use of the first malaria vaccine in countries with moderate to high P. falciparum malaria transmission.
Soon after, in December 2021, Gavi, the Vaccine Alliance's decision to provide funding for malaria vaccine programmes in eligible countries opened the pathway for broader roll-out of the vaccine.
"We recently opened the first application window for Gavi support in rolling out the malaria vaccine.
"Thanks to UNICEF's procurement work, we now have more certainty on supply and can move a step further towards getting this life-saving vaccine to the people who need it the most.
"As manufacturing ramps up over time, we hope that increasing volumes will also lead to more sustainable, lower prices," Seth Berkley, CEO of Gavi, the Vaccine Alliance, said.
Dr Kate O'Brien, WHO Director of the Department of Immunisation, Vaccines and Biologicals said lives are at stake, every day.
"WHO welcomes the progress to secure supply and timely access to vaccine so that more countries can begin to introduce this additional malaria prevention tool as rapidly as possible.
"Given the initial limited supply, it is crucial that children living in areas where the risk of disease and need is highest are prioritised first."
This award is the culmination of 18 months of intensive preparation and consultation with industry and partners.
As the largest buyer of vaccines in the world, UNICEF accelerated action to conclude procurement negotiations, to ensure there are no delays in securing available supplies of the malaria vaccine to help protect vulnerable children.
Demand for the malaria vaccine is expected to be high among affected countries. As with any new vaccine, supply will be limited at first and will increase over time as manufacturing capacity ramps up to the level required.
As volumes increase, costs per dose should decrease. Plans are already underway to boost production, including through technology transfer, so that every child at risk will one day have the opportunity to be immunized against this killer disease.
"We must not lose sight of the need to accelerate access to this and future malaria vaccines, and to make the necessary investments in malaria control and immunization services, as well as in research and development.
"Effective malaria and immunization programs are both key to the successful delivery of a malaria vaccine and contribute to stronger health systems overall," Dr Ashley Birkett, Global Head of Malaria Vaccines and Biologics at PATH, said.
UNICEF supports the regional diversification of vaccine production and encourages GSK and other pipeline manufacturers to consider partnering with companies in Africa as part of this effort. (NAN)