Expert Urges FG to Domicile Medical Doctors' Internship Fund in MDCN
By Laide Akinboade
The Chairman, Medical and Dental Council of Nigeria (MDCN), Prof. Abba Waziri Hassan, urged the Federal Government to domicile the central internship fund for medical doctors in the MDCN.
Prof. Hassan who gave the advice at the induction ceremony of 412 foreign-trained Nigerian medical doctors in Abuja, noted that this will enable the MDCN centralize internship project in 2019.

Among the 412 doctors, 407 are medical doctors while 5 are dental practitioners.
In all, 893 foreign trained medical and dental students sat for the examination that will qualify them to practice in Nigeria.
However, only 412 representing 46 per cent passed.
While disclosing that the fund has been captured in the 2019 budget, Prof. Hassan argued that, the MDCN is the only body that has the capacity to manage the fund and ensure that it is used for the training of medical practitioners in the country.
He also appealed to state governments to upgrade at least, three hospitals to standards suitable for internship and to also recruit the required number of consultants to supervise them. This, he said, will create enough spaces for internship every year.
Speaking, the Registrar of the Council, Dr Tajudeen Sanusi, disclosed that 120 practicing doctors are currently under investigations over alleged professional misconduct, while 60 are awaiting trails at the MDCN Tribunal.
Sanusi further revealed that the MDCN code of ethics and the Act establishing the Council are currently under review.
He, however, warned the newly inducted medical doctors against actions that are contrary to the Code of Ethics of the profession.
Sanusi reiterated that if any doctor is suspected to be a threat to the medical practice and public health in the cause of carrying out his duties, he would be investigated and if found guilty, will be suspended from practicing.
"Doctors shoulder a lot of responsibilities and the MDCN will not tolerate ethical misconduct," he vowed.
The guest lecturer of the occasion, Dr. Shehu Sule, on his part further, reechoed the need for a review of the medical and dental council's code of ethics.
This, according to him, has become necessary as a result of emerging trends in medical practice across the world.
Dr Sule charged the inductees to face the future with boldness, curiosity, compassionate, creative, consultative and above all, be caring to their patients.
Bauchi State Detects 7,806 Cases of Tuberculosis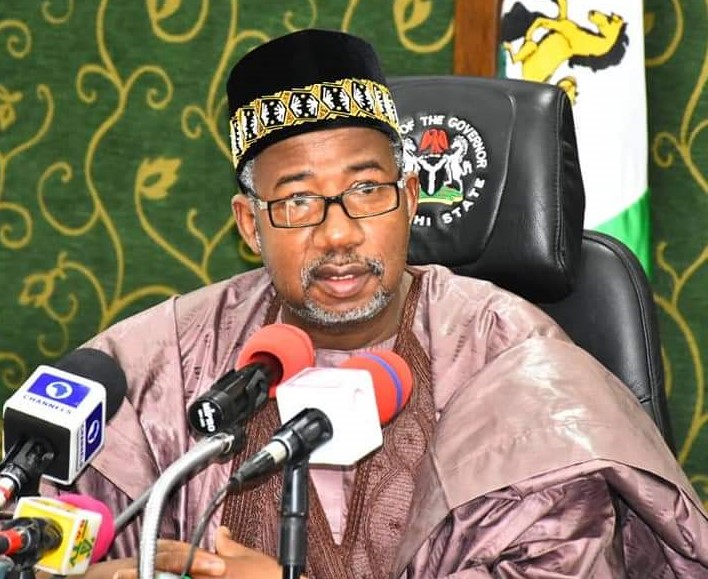 Bauchi State recorded 7,806 cases of tuberculosis in 2022, Dr Sani Mohammad, Executive Secretary, Bauchi State Agency for the Control of HIV/AIDS, Tuberculosis, Leprosy and Malaria said on Monday in Bauchi.
He made the declaration at a news conference to mark the 2023 World Tuberculosis Day.
Mohammed represented the Commissioner for Health, Dr Sabiu Gwalabe, at the news conference.

He said the figure was an increase of 2,154 over the 5,652 recorded in 2021.
The WHO set aside March 24 to mark the World Tuberculosis Day annually to raise awareness about tuberculosis and efforts to end the pandemic.
He said also that the 2022 figure, representing about 53 per cent increase of the 2021 level was the highest recorded so far in the state.
"Out of the 5,518 new cases that were placed on treatment in 2022, about 5,192; that is 94 per cent were successfully treated at the end of the year.
"Bauchi State currently has 794 free tuberculosis treatment centres, 127 diagnostic centres and 15 GeneXperts,'' he said.
Mohammed said the state government, in collaboration with implementing partners such as Breakthrough Action-Nigeria, was conducting active case findings across Bauchi State.
He said that the 2023 World Tuberculosis Day would be celebrated with series of phone-in television and radio programmes to increase awareness.
Nutritional support for some patients and combined free testing and treatment for tuberculosis, COVID-19, HIV, Hepatitis and Malaria, would also be provided, he added.
In his remarks, Dr Yakubu Abdullahi, Director, Tuberculosis Control Programme in Bauchi State, said the agency would train paediatric doctors from secondary and tertiary institutions on case detection among children.
He said that there was collaboration also between the agency and nutritional clinics in the state to detect tuberculosis in children.
"Diagnosing tuberculosis in children is a challenge, but we have decided to use their stools as samples,'' Abdullahi said. (NAN)
EU Allocates N75m to Prevent Diphtheria Spread in Nigeria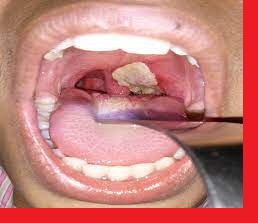 By Laide Akinboade, Abuja 
In order to help Nigeria to prevent the spread of diphtheria cases which started at the beginning of 2023, the European Union, EU,  has released €150,000 (N75 million) in humanitarian funds.
The money has been released to assist the most affected communities in the states of Kano, Katsina, Lagos, and Osun.
A statement issued by the EU and made available to journalists in Abuja, yesterday, said the EU funding would enable the Nigerian Red Cross to provide emergency assistance to reduce the impact of diphtheria on affected and at-risk communities through risk communication, outbreak control activities, surveillance, patient referral and hygiene promotion, and early case detection in affected areas.

"Humanitarian assistance will, directly and indirectly, target around 1,585,080 people, with a particular focus on vulnerable people at risk of diphtheria, those living in sheltered communities or hard-to-reach locations.
"This funding is part of the EU's overall contribution to the Disaster Relief Emergency Fund (DREF) of the International Federation of Red Cross and Red Crescent Societies (IFRC).
"On 20 January 2023, the Nigerian Centre for Disease Control and Prevention (NCDC) officially declared an outbreak of diphtheria in Kano and Lagos states after several suspected cases appeared a month earlier. The disease then spread rapidly to other states. From 136 cases in the first week of 2023, the country now records a total of 733 suspected cases and deplores 89 fatalities. 
"The outbreak is described as one of the most serious occurrences in Nigeria in recent years. Children aged between 5 and 18 years are the most vulnerable group.
"Diphtheria is a highly contagious bacterial infection transmitted between humans. It causes an infection of the upper respiratory tract, which can lead to breathing difficulties and suffocation. Those most at risk are children and people who have not been fully vaccinated against the disease," the statement read.
Tuberculosis: Africa Achieves 26% Death Reduction, WHO Says
By Laide Akinboade, Abuja 
The World Health Organization (WHO) has said that the African continent was progressing in its efforts to mitigate Tuberculosis related deaths, as it has achieved a 26 per cent success rate so far.
WHO's Africa Regional Director Matshdiso Moeti, made this known on Friday, in a statement released to mark the 2023 world Tuberculosis day.

"The region is now on the threshold of reaching 35 percent TB death reduction," she said, adding that the 26 percent reduction recorded was achieved between 2015 and 2021.
However, Matshdiso said seven countries— Eswatini, Kenya, Mozambique, South Soudan, Togo, Uganda, and Zambia have achieved a 35 per cent reduction level in TB death since 2015.
Furthermore, Matshdiso decried the challenges in TB prevention and control experienced in the region.
 "First, there is a delay in diagnosis and testing. There is still a notable gap between the estimated number of new infections and case notifications of TB – 40 per cent of people living with TB did not know of their diagnosis or it was not reported in 2021. 
"One million people are living with TB in the region and have not been detected.
"Second, the link between TB and HIV. Approximately 20 per cent of people newly diagnosed with TB are also living with HIV infection.
"Third, the multi-drug resistant TB. In the African region, only 26 per cent of all people living with multi-drug resistance are receiving the appropriate treatment," she said.
Albeit, Matshdiso expressed delight that member states are increasing the uptake of new tools and guidance recommended by WHO, resulting in early access to TB prevention and care and better outcomes. 
She further noted that in the African Region, the use of rapid diagnostic testing has increased from 34 per cent in 2020 to 43 per cent in 2021, which will improve countries' ability to detect and diagnose new cases of the disease.
"It is particularly important to find and diagnose cases of TB so that the patients can be treated, and their contacts offered preventive medication. Nigeria is an example of a country that managed to significantly increase national TB case finding by 50 per cent in 2021 using innovative approaches such as the expansion of the daily observed treatment protocols, use of digital technologies, Community Active Case Finding, and enlisting Public Private Mix initiatives."
She said that TB required concerted action by all sectors: from communities and businesses to governments, civil society, and others. 
"We must work together to develop innovative approaches to reach vulnerable populations and ensure that they have access to quality TB care and management," said Matshdiso.
She further disclosed that the second UN High-level Meeting on TB in September 2023 will provide a rare opportunity to give global visibility to the disease and mobilize high-level political commitment to end TB.
DAILY ASSET reports that World TB Day is commemorated yearly on March 24 to raise public awareness about the devastating health, social and economic consequences of this preventable disease and call for accelerated action to end it.
This year's theme is "Yes, we can end TB," highlighting the need to ensure equitable access to prevention and care, in line with the drive towards Universal Health Coverage and the Sustainable Development Goals