Farmer Develops Solar Power Tricycle in Bauchi
From Mohammed Muktar Umar, Bauchi
A Peasant Farmer in Tafawa Balewa local government area of Bauchi state, Pastor Paul Daniel has developed a solar-powered tricycle (Keke-NAPEP) to enable him help farmers evacuate their harvest from their farm and to help in improving inter and intra city transportation at less cost .

Speaking with reporters in Tafawa Balewa at the weekend, Daniel said his effort is a breakthrough that if supported, will help to open a good industry for the provision of Solar powered Tricycle without using
fuel or gas, which will help farmers to take their harvest home at cheaper rate and will help to boost socio economic farming activities as well as create job opportunities to the teeming unemployed youths that will be trained by him.
Pastor Daniel said the advantage of solar machines are many it cannot make noise, no environmental pollution, its easy for maintenance because you can only put grease oil in some places in the spare part every three four weeks which will cost you less than N200, and its cheap because you will not buy fuel and no little little maintenance and its strong more than the machines using fuel.
When asked how did he develop[ the tricycle He said "Considering the difficulties encountered by the people in purchasing fuel and Gas, I have
been thinking on how to develop something that will ease their sufferings because I know what ever engine that uses fuel you can use solar panel devices to ease people sufferings, I am interested in developing different types of machines using solar provided the machines uses fuel I said let me start with tricycle to enable me bring my rice harvest home from farm, While I was thinking, I don't think I will get all the materials.
"I needed to develop the solar powered tricycle, I started collecting some of the things I can get here , then I met one technician who is from
China, I sent to him the design I make, he told me that if I want to enjoy working with this , he will advise me to use their technology and see,
because initially I wanted to use fan regulator that will increase or
reduce its speed, instead of device that help to increase or reduce speed
called (totur) , he said no he will send the one they made, when he sent it I tested it works fantastic he too was surprised because he thought I may need some expert that will teach me how to work with it"
The clergyman said that "I only removed the engine and left three sharp parts that will move the back tyre, and I went with a some parts called DC Motor that is used to generate and store solar energy after we assembled it I tested the machine and it works fine that's how I develop the machine using solar energy and we charged the battery after we generated the solar energy using solar panels it will be charge for between two to three hours and it will work for six hours before but once the panels are on top of the machine you will continue to use it without any problem except in the nightwhen you will use the battery for six hours".
Paul said the cost of the machine will be between 450,000 Naira up to 700,000 Naira depending on the size and the capacity the person want.
He said the machine is durable and it can take truck container and carry over 15 people without any problem.
The clergyman said he wants to partner with the Bauchi state government to support him and to allow him to train more youths in the business and with government support he can produce 10 to 20 machines in a day, adding that with support he will develop a car using solar energy.
INEC Refutes Report on Appointment of Femi Odubiyi as Head of ICT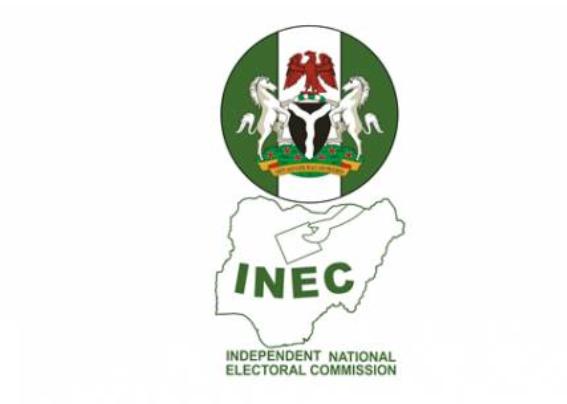 The Independent National Electoral Commission (INEC) has refuted a media report alleging that it has appointment one Femi Odubiyi, a former Lagos State Commissioner as its head of ICT.
Mr Festus Okoye, the INEC Commissioner and Chairman, Information and Voter Education Committee said this in a statement on Wednesday in Abuja.
Okoye said that none of INEC ICT staff was named Femi Odubiyi adding also that none of its staff had held political appointment.

"The attention of the commission has been drawn to a widely publicised report attributed to a well known Lagos politician, Chief Olabode George, that INEC has appointed one Femi Odubiyi, a former Commissioner in Lagos State and an associate of a prominent politician, as its head of ICT.
"Nothing can be further from the truth. To set the record straight, the name Femi Odubiyi does not even exist within our ICT Department at the INEC headquarters in Abuja or any state office of the commission.
"Our ICT staff are career officers of the commission. None has held any political appointment in any state of the federation.
"The public is urged to disregard the story. Its promoter should have been circumspect so as not to be seen as a purveyor of fake news," Okoye said.(NAN)
Nigeria Lost $82.7m to 2022 Internet Shutdown – Report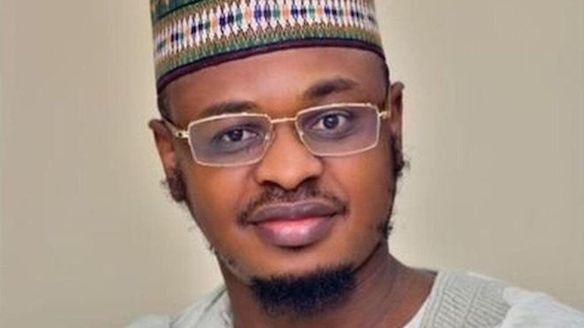 The economic cost of Nigeria's internet shutdown in 2022 was $82.7 million. The new figure indicates a 94 percent decline in 2021's value of $1.45 billion a Top10VPN cost of internet shutdown report shows.
The report stated that the social media shutdown by Nigeria also reduced to 287 hours last year from 5,040 hours in 2021.
"The Nigerian government extended the nationwide Twitter ban, first imposed in June 2021, into January 2022.

The ban followed the removal of a tweet by President Muhammadu Buhari on Twitter, as it was in breach of the platform's rules."
"Although the Nigerian government announced plans to restore Twitter access in October 2021, based on the condition that the social media platform would be used for "business and positive engagement", the ban would not be lifted until the following January.
The 222-day-long ban cost the Nigerian economy a total of $1.54 billion over the two calendar years," it reports.
Ilze Brands Kehris, assistant secretary general of the United Nations human right office said that shutdowns are generally imposed without much transparency, justification, or judicial or democratic oversight.
"Internet shutdowns cause profound damage to our societies. Given their indiscriminate and disproportionate impact, governments should refrain from imposing shutdowns. It is a tool that is very hard to justify, if at all, under international human rights law," she said, adding that such shutdowns can also have unintended consequences, such as disruption to supply chains or health and welfare systems.
According to the report, the cost of government shutdown rose by 325 percent from $5.6 billion in 2021 to $23.79 billion in 2022.
However, there were 114 major deliberate Internet outages in 23 countries last year, increasing total hours of government internet disruptions to 45 percent, 50,095 hours in the period under review.
A breakdown of the shutdowns include Internet blackouts which lasted for 23,097 hours. Internet throttling downtime stood at 134 hours while Social media blocks took a further 26,865 hours.
Also, 710 million people were affected by deliberate internet outages in 2022, up 41 percent year-on-year.
Twitter emerged as the most blocked social media platform, suffering 21,650 hours of deliberate disruption.
Webb Fontaine Urges Customs Server Disruptions Probe, Rejects Breakdown Claims
From Anthony Nwachukwu, Lagos
The Managing Director of Webb Fontaine Nigeria Limited, Mr. Ope Babalola, has called for a probe into the recent repeated disruptions of the Nigeria Customs Service (NCS) online service platform, stating that "our servers are up and functional for 99 per cent and more of the time.
"
Fielding questions from newsmen at the venue of the 2022 Annual Conference and Awards of the Association of Maritime Journalists of Nigeria (AMJON) in Lagos Monday, Babalola requested "a discussion" because "our servers do not break down and our networks don't fluctuate or malfunction as is grossly reported in the press.

"
Babalola, whose company is the provider of the NCS' IT and telecommunications infrastructure, and also manages the Nigeria Customs Integrated System (NICIS II), said he was disappointed at some of the stories "because we check and find that there is no problem with the server.
"The truth is that the reports were done without proper research on the issue. We at Webb Fontaine would prefer a more accurate reporting of exactly what is happening at the ports with respect to the servers."
"There are dozens of things that could have happened, so it's very important to find out what is going on before we report in the media. I hope that we can have proper discussions to talk about these challenges and work towards finding what the issues are, if any," he said.
He also rejected insinuations of a lack of competence on the part of the customs officials, insisting rather that "over the years, they have been extensively trained and many of them are very good at the job. I think some of them will be surprised at these frequent reports of server breakdown that aren't true."
Babalola also assured that customs would have no problem after the full modernisation of its processes, stating that the agency already operates a paperless system. He noted that the Customs platform covers almost all Nigerian agencies in the trade cycle except a few key ones, like the Nigerian Ports Authority (NPA), which are not yet in.
"We are hoping that when the NPA gets its automation done, we can work together, so that everything could go smoothly," he said.
Meanwhile, he disclosed that Webb Fontaine runs a fully automated and functional port community system in Benin Republic and several other countries which integrate with Customs and other port operators, and all enjoying the best of everything derivable from automation.
However, different targets might be impeding a common goal in Nigeria, where the ports are under the Ministry of Transportation, Customs under the Ministry of Finance, and Trade under the Ministry of Trade and Industry.
"So, in Nigeria we have three different ministries, sometimes with different objectives and goals. They also usually have different areas of interest and varying opinions on the best way to advance Nigeria's trade and commerce.
"There is a very important need to put all of them together so that there is a single focus and single drive towards a one-stop shop for proper automation. We already have about 90 per cent of that in customs' single window (trade.gov.ng). Most of the agencies are there, so I would suggest that those agencies that aren't there join the platform and everything can be harmonised."