FCTA Demolishes Shanties, Kiosks, Beer Parlours in Wuse Parks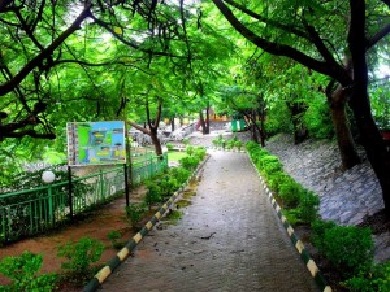 By Laide Akinboade 
In order to restore the master-plan of Abuja, the Federal Capital Territory Administration (FCTA), under the aegis of Abuja Metropolitan Management Council (AMMC) on monday 23rd September 2019 demolished shanties, beer parlours and other illegal structures in designated Parks and Gardens in Wuse Zone 6 area of Abuja.

Surich Park, and two other Parks in Wuse Zone 6, were affected by the demolition exercise for operating without approval or outside the land use.
People were seen running helter-skelter, salvaging what valuable properties they can lay their hands on before and during the demolition exercise.
Speaking during the exercise, Director, Development Control Department, Murktar Galadima, noted that it was a follow up to its ongoing sensitization campaign and enforcement of development standard,which the government will continue till it have achieve its goal.
Galadima said it's going to be all over FCC, wherever there are designated parks, to ensure prevailing activity is in line with what was approved for the development of such parks.
He also cautioned operators of Parks and Recreational Spots not to do any transaction with any person that is not officially assigned to do that kind of transaction.
According to him: "This administration have been up and doing in regards to implementation of our standard.
"I'll like to caution them (operators of parks) not to deal with anybody not officially assigned to do that responsibility, because sometimes some touts will claim that they're working for the constituted authorities whereas it's not true.
'However if any of our staff is found wanting, we are going to apply the civil service rule."
Similarly, Director, FCT Parks and Recreation Department, Arc. Ali Ukele, said the affected parks are not designed for recreational purposes but supposed to be developed for basic Park form, which entails they should have green and park benches, and we are not supposed to have buildings in them; so that's the infractions observed.
He said: "There are some park operators that have approved allocations, but a lot of them don't have, so if you don't have and you are operating illigally this operation will also catch up with you.
"We have shanties where people are sleeping within the parks, and you can see all sort of things in the Parks, there are laundry services, and all sort of shanty related activities, so we can't allow the trend to continue.
"Also, there are security threats, because people sleep in Parks, and we have complaints from residents, because people come from parks and then rob or disturb them in the night, then disappear into the parks, so this is the issue."
Recall that FCTA about two weeks ago through AMMC going round parks and gardens had earlier identified parks and spots that do not conform with the Parks and Recreational Spots FCT standard, warning illegal operators to vacate as a matter of urgeny.
Abuja Metropolitan Management Council (AMMC) comprises of a joint team drawn from relevant departments and agencies.
Nollywood Actor Urges Men to Keep Confidence Level High in Approaching Women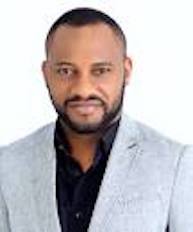 Nollywood actor, Yul Edochie, has urged men to always keep their confidence level high when approaching women for relationship.
The renowned movie star, who took to his Instagram page @yuledochie to give the advice, said building one's confidence as a man in approaching a lady makes the person to get the right choice.
According to him, being frightened by a woman's success is not the best, adding that not all women are interested in money, but in a man's qualities, logic, personality and appearance.

He added that a lady's wealth should not prevent a man to express his feelings, especially when truly in love.
" If she is rich and you, shishi no dey your side, but you like her, tell her you like her.
" If you want to date her tell her. Not all women are after money.
" Some women are moved by the quality of the man, his reasoning, behavior and looks.
" Tell her how you feel, she will either say yes or no, she no go kill you.
" Whetter you are rich or poor, as a human being keep your confidence level high.
"Even your confidence can make her like you, 'Money is not everything ', he wrote.(NAN)
Why I Love to Show My Body- Blue Aiva, Evicted BBTitans Housemate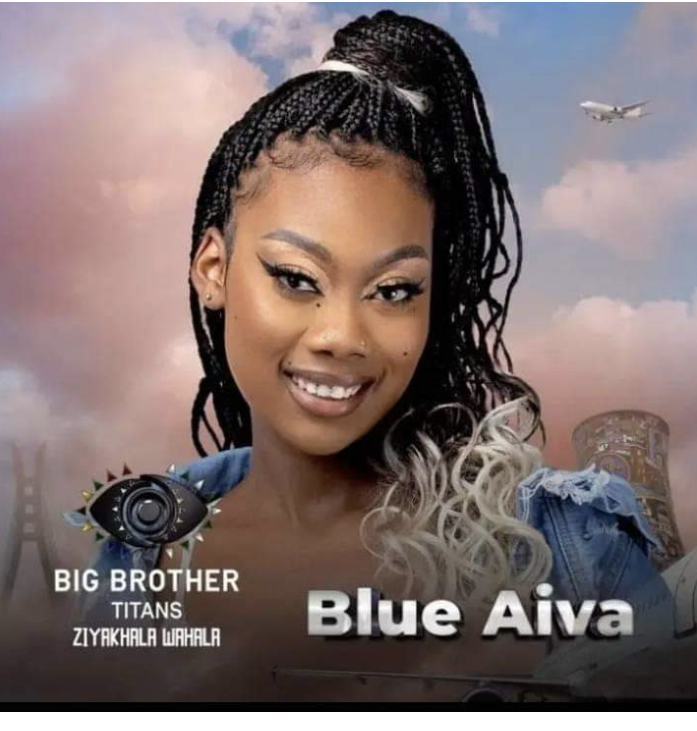 Tebatso Mokoana, popularly known as Blue Aiva, one of the evicted housemates of the Big Brother Titans show, says she loves showing her body to encourage the young ones to be comfortable in their skins.
Blue Aiva, who was often found showcasing her body in the course of the show disclosed this during a virtual interview with newsmen on Tuesday.
Newsmen report that the trio of Blue Aiva, Nana and Miracle Op, were evicted during the live show on Sunday as they had the least votes among eight housemates nominated for eviction.

"I love to show my body, I embrace my body and I respect myself a lot.
I show my body because I just want the young people to know that they can be comfortable in their own skin.
"I am not scared of showing my body because I know my body is banging," she said.
The South African professional dancer and Disc Jockey said her experience in the big brother titans show was amazing as she expressed her gratitude to the organisers of the show.
When asked if she was intentionally seducing her fellow housemate, BlackBoi, who she was having an affair with, she said she was only being flirtatious with him.
"I know I was flirtatious with him but was not seducing him and he was just in love with me.
"I will really miss everything in the house, the tasks, Friday night game and all, I am happy I got the experience," she said.
The 22-year-old dancer predicted that Kanaga, one of the housemates currently on the show, would likely be the overall winner.
She disclosed her plans to establish a dance and music studio where she could further touch on the younger ones, to teach them dance.
According to her, this will be done after she must have toured different countries to observe and learn their dance culture. (NAN)
Khaid, Tempoe, Poco Lee Among Emerging Artistes for 2023- Spotify 
Spotify, an online streaming platform has announced Khaid, Tempoe, Poco Lee and more as emerging artistes, music lovers could look out for in 2023.
Phiona Okumu, Head of Music, Spotify's Sub-Saharan Africa disclosed this in a statement on Monday.
Okumu said that according to Spotify data, some other emerging artistes across African continent were: Bayanni, Brume, YKB and Kaestyle.

According to her, the Ghanaian emerging artistes were: Reggie, Snypa, Mellissa, Beeztrap, Kotm and Samsney.
"Emerging artistes from Tanzania, Kenya and Uganda are: Wanavokali, Kinoti, Misee, Billions, Njeri, Anjella, Killy, Phina, V-BE, Liam Voice and Axon.
"From South Africa, we have Pabi Cooper, Boontle RSA, Uncle Waffles, Nkosazana Daughter, Young Stunna, Jay Jody, Blue Tape, Khanyisa, Lwah Ndlunkulu, Will Linley, Droomsindroom and Officixl.
"Few things are quite as exciting as discovering new talent to listen to on repeat, fans can add to their favourite playlists and lean on for emotional support over the course of the year.
"For fans of African music on Spotify, 2023 promises another roll-call of amazing artistes, ready to break through to fame and mainstream streaming success," she said.
Okumu noted that African music had consistently unfurled waves of new, fresh talent every year who have propelled the global interest in Afrobeats, Amapiano and its many other sub-genres.
She said 2022 was a breakout year for artistes like Buju, Costa Titch and Asake, whose success propelled them into Wrapped top lists at the end of 2022.
"And while those talents took their voices to the main stage, a slew of rising stars was also laying the groundwork for their own breakout year.
"Some of these musicians are primed to release their best music in the coming months, others have enjoyed early success on Spotify, and shown many indications of even greater success on the horizon.
"Some others are relatively new elements, developing new takes on familiar sounds that harken towards major shifts in popular music," she said. (NAN)