FG Committed to Poverty Eradication – SGF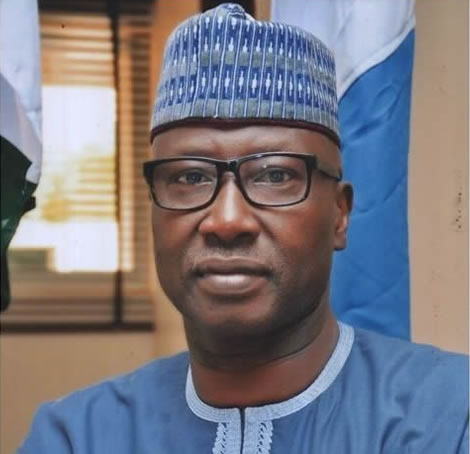 Secretary to the Government of the Federation (SGF), Mr Boss Mustapha has reiterated Federal Government's determination to eradicate poverty by creating enabling environment for businesses to strive.
He said this at the investiture of Obadiah Nkom, the newly elected president of the Nigeria Mining and Geosciences Society (NMGS) on Saturday in Abuja.
Nkom, also the Director-General of the Nigeria Mining Cadastre Office (MCO), was elected as the 30th President of NMGS in March, at its 55th Annal International Conference in Enugu.
The SGF, represented by Jumai Idakwo, however, added that the Federal Government would need the society to guide it on how best to utilise the country's solid mineral deposits.
"We are of the view that the NMGS under the president and council will continue to suggest to government various ways and means to improve the current measures geared toward achieving this," he said.
According to the SGF, this has become imperative, especially in the solid minerals, oil and gas, water and all allied sectors where the professionals in the society are major stakeholders.
He said that government on its part would continue to listen and engage the society at all times as partners in progress in the development of the various sectors of the country's economy.
Mustapha congratulated Nkom for emerging as the society's president and wished him a successful tenure.
He noted that his election was a demonstration that the Federal Government was on point in selecting a professional that enjoyed the support and confidence of his professional colleagues as Director-General of the MCO.
"It is the hope and aspirations of government that all professionals in government would also enjoy this level of support and confidence from their colleagues in other sectors.
He expressed optimism that Nkom as president of the society, would engender the right synergy between those in government and those in the private sector.
This, he said, would ensure that whatever policy or programme that emanated from government was with the input of various sectors of the society.
The SGF acknowledged the collaborative reports received from the NMGS since the inception of President Muhammadu Buhari-led administration.
He added that members of the society had participated actively in developing the drafting of various policy documents that had led to the development of road maps in the solid minerals and water sectors.
According to him, the society is also involved in several aspect of the implementation of the road maps.
"It is is the hope of government that the synergy and collaboration will be strengthened as we move forward," he said.
The News Agency of Nigeria (NAN) reports that governors of Kaduna,Taraba and Adamawa states were represented at the ceremony which was also attended by traditional rulers.

Factory-resets Infected Devices to Beat Xenomorph Malware, NCC-CSIRT Advises Firms
A malware, XENOMORPH, that installs Trojan in banking apps on the Android platform to steal login details, raid bank accounts, and read the users SMS, has been flagged by the Nigerian Communications Commission's Computer Security Incident Response Team (NCC-CSIRT). The Team suggests that owners of compromised devices take the extreme measure of doing factory resetting of infected devices.
NCC-CSIRT, citing Zscaler ThreatLabz, said, "The Todo: Day Manager hijacks your login info from banking apps, and can even read your SMS messages. It installs a banking trojan malware called Xenomorph that allows the app to intercept your two-factor verification codes (typically delivered over text) to raid your logins – and bank account.
"Xenomorph performs overlay attacks by exploiting accessibility permissions in Android, resulting in the overlaying of fraudulent login screens on banking apps aimed at exfiltrating credentials.
The Android app makes itself intentionally difficult to delete. You need to search your phone for it immediately and uninstall it."
"It starts with asking users to enable access permission. Once provided, it adds itself as a device admin and prevents users from disabling Device Admin, making it un-installable from the phone. If you haven't given permission to the app, then you should be able to uninstall it safely. Otherwise, you may have to back up your files and then factory-reset your phone to clear the app completely," it advised.
In terms of potential solutions to the malware, NCC-CSIRT advised that "Search your phone for the app and uninstall immediately or backup your files and factory reset your phone.
"Only search for an app in the Google Play Store, pay close attention to the search results, look at the apps icons, note that fake apps almost always use the icon from the app they're faking, then look at the developer's name and make sure it's from the right developer.
Also, look at the app's download count. If the app has a lot of downloads going into millions to hundreds of thousand that's a clue that it's the right app. Then, finally, look at the app's description and screenshots to ensure that it doesn't contain multiple spelling or grammar mistakes or otherwise broken English.
"Make use of Google Play Protect, which regularly scans your apps for malware and will alert you to uninstall rogue apps."
The CSIRT is the telecom sector's cyber security incidence centre set up by the NCC to focus on incidents in the telecom sector and as they may affect telecom consumers and citizens at large.
The CSIRT also works collaboratively with Nigeria Cybersecurity Emergency Response Team (ngCERT), established by the Federal Government to reduce the volume of future computer risk incidents by preparing, protecting, and securing Nigerian cyberspace to forestall attacks, and problems or related events..
Nigeria'll Meet OPEC Quota by May 2023 – Sylva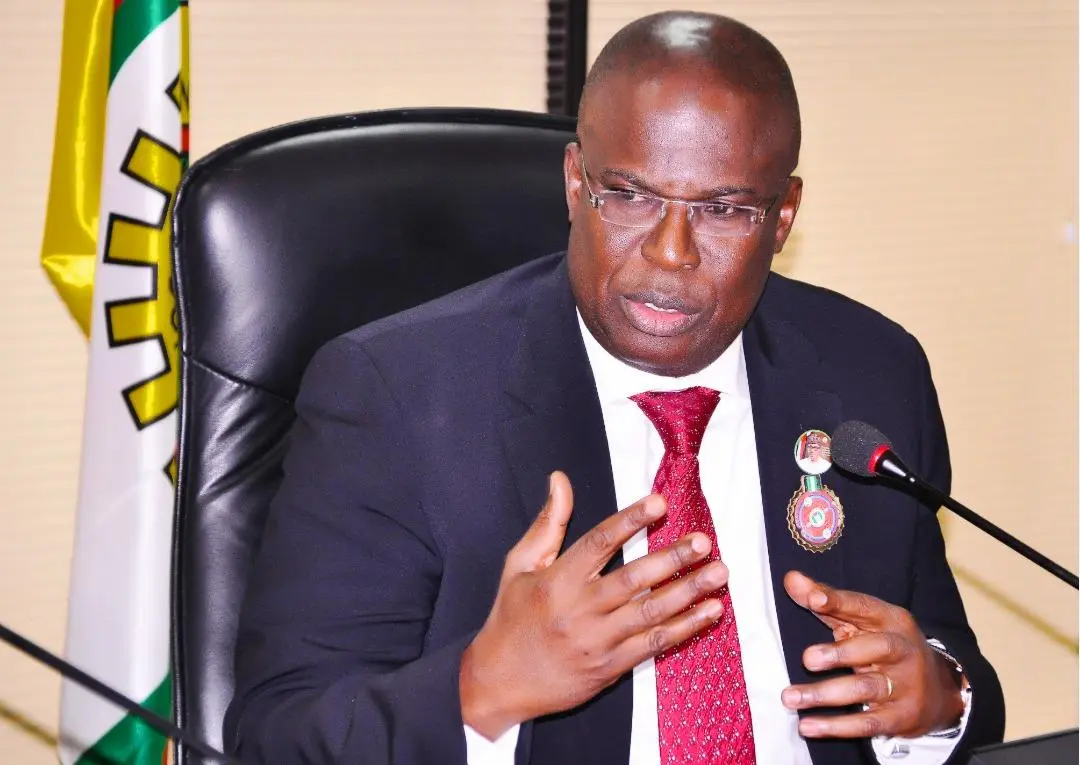 Minister of State Petroleum Resources, Chief Timipre Sylva, said Nigeria is working to meet the Organisation of Petroleum Exporting Countries (OPEC) crude oil production quota of 1.8 million bpd by May 2023.
Sylvia said this in a statement signed by his Senior Adviser, Media and Communications, Horatius Egua, after OPEC agreed to maintain its production cut among member countries to maintain market stability on Monday.
He said the Federal Government would continue to improve security along the tracks of the major crude oil pipelines and block every leakage through which crude oil are stolen by oil thieves and pipeline vandals.
Sylvia said that the inability of Nigeria to meet the current OPEC quota was not due to lack of production capacity on the part of crude oil producers.
He said it was because a lot of producers decided not to inject into the pipelines because they were losing a lot of their productions when they inject into the pipelines.
"Once we are able to build enough confidence in the security of the pipelines, they (producers) will then be able to inject into the pipelines once again and once that happens, we will be able to meet up with our OPEC quotas.
"That is where we are going and the early signals are there that we are making very good progress.
"Our pipelines have issues and we put security structure in place involving the communities, the security, oil companies and government and we are beginning to see some early signs of improvement.
"Our production for example has improved from where we were in the past.
"We are producing over a million barrels now and we believe that when we have built confidence enough on the pipelines and all the producers begin to inject into the pipelines that have been secured, we will be able to meet our OPEC quota," he said.
He said that with the current rehabilitations of the Port Harcourt, Warri refineries as well as the planned fixing of the Kaduna refinery and the coming on stream of the Dangote Refinery, Nigeria was sure of guaranteed crude production to ease incessant fuel crisis.
According to him, between Port Harcourt, Warri and Kaduna there are over 410,000 barrels and if we have all that refined in-country that will be at least half of our consumption and with Dangote refinery which is expected to come on stream by first quarter next year.
He expressed hope that even before the third quarter of 2023 Nigeria should be able to exit the importation of refined products.
Speaking on the discovery of crude oil in Kolmani, a border town between Bauchi and Gombe states, the minister said Nigeria should brace up for more oil adding that only the Niger Delta region had been explored for oil despite potentials in other regions.
Sylva said Nigeria would not be dealing with crude oil as only an income earner but as an economic enabler to avoid the crisis that hallmarked oil discovery in the Niger Delta region. (NAN)
Give Us Petrol at Official Ex-depot Price, lPMAN Tasks NNPC
Ejigbo Satellite Depot of the Independent Petroleum Marketers Association of Nigeria (IPMAN) has urged the Nigerian National Petroleum Company Ltd. (NNPCL) to give same window given to Major Oil Marketers Association of Nigeria (MOMAN) to buy fuel at regulated depot price of N148.17 per litre.
The Chairman of IPMAN Ejigbo Depot, Mr Akin Akinrinade, made the appeal in Lagos yesterday while addressing the media on the price disparity of petrol to IPMAN members by depot owners.
Akinrinade wondered why private depots get petrol from NNPCL at official rate of N148. 17 per litre but sell at N220 per liter ex-depot price to IPMAN.
He, however, issued seven days ultimatum to NNPCL to work out a concrete arrangement for IPMAN to buy fuel at regulated price of N148.17 per litre.
He said that lPMAN had an agreement with NNPCL on fuel supply but has refused to adhere to the agreement.
"We have noticed the price disparity at which NNPC is selling petrol to major marketers at regulated price and the private depot are selling to the independent marketers at N220 per litre.
"Major marketers are selling at the rate of N170 per litre in their stations and retail outlets are selling at N169 at their stations.
"The private depots are selling ex-depot price at N220 per litre to us, which means that after paying N220 per litre, we still have to add other costs like transportation, logistics among other costs."
According to the chairman, this has led to an increase in the price of petrol at IPMAN stations, adding that members now sell at N250 per litre and above to stay in business.
"We are no longer comfortable with this because Nigerians now see us as the black sheep.
"So, we want Nigerians to know that it is not of our making and that the authorities should address the issues around the price disparity".
Akinrinade said that members found themselves in such situation due to moribund NNPCL depots that were neglected.
"We loaded here last at satellite depot in Lagos since December 2021, but, throughout 2022, we have not load a drop of product here.
"Ordinarily, NNPC is supposed to make arrangement for us to load through the private depots but they have abandoned that arrangement.
"That is why we have no choice but to buy from the private depot owners who use us to make money.
"I wonder why they are now selling to us at N220 per litre," he said.
"Petrol is regulated and held in trust for Nigerians, why are private depots owners profiteering?.
"We are all commission agents in the petroleum business as long as the product is been subsidised.
"We are using this medium again to call on NNPC to make arrangement for IPMAN through the private depots such that we can load in those depots as we used to, paying government regulated price.
"Before now we used to buy at the rate of N148 and with that, we can sell at N170 but it is no longer so because the private depots are selling to us at the rate of N220 per litre ex-depot price," Akinrinade said.
Akinrinade said that IPMAN was simply asking for fair competition, adding that the competition was no longer fair.
He said that lPMAN members were losing customers because they could no longer buy at the price of N250 and above. (NAN)