FG  suspends Nigeria's participation in IMO election
The Federal Government has suspended Nigeria's participation in subsequent elections of the International Maritime Organization (IMO), pending when the country do the right things that will make it excel as a maritime nation.
Speaking at a just concluded maritime stakeholders meeting held in Lagos, Minister of State for Transportation, Ms Gbemi Saraki, said that Nigeria must suspend every effort towards IMO elections until the issues confronting the industry are dealt with once and for all.

Saraki also said that issues like maritime security and unfavourable media reports that have negatively impacted on the country internationally must be addressed before Nigeria can stand for IMO elections.
She explained that even though Nigeria is beginning to overcome the challenge of piracy, the fight must be sustained adding that there must be a holistic approach to resolving the issues that have led the Nigeria's continuous failure at the elections.
She however, appealed to the maritime media to be conscious of the nation's economic and security well-being in the course of discharging their duties as reporters.
Similarly, Director General of the Nigerian Maritime Administration and Safety Agency, NIMASA, Dr. Bashir Jamoh, blamed Nigeria's failure on the media reports that are read by the international shipping community.
Recall that for the fourth time, Nigeria failed to clinch the coveted Category 'C' seat on the International Maritime Organization (IMO) Council.
That failure denied Nigeria the pivotal role of contributing to taking key decisions in the global maritime space.
Category C comprises countries which have special interest in maritime transportation or navigation, and whose election to the IMO Council will ensure the representation of all major geographic areas of the world.
At an election held during the 31st Session of the IMO, Nigeria lost to Kenya by one vote in the Category C elections. Kenya got 111 votes to come 20th, while Nigeria got 110 votes to make 21st. Saudi Arabia got 106, Poland 101, and Liberia 100.
The last time the country got elected into the Council was in 2009, during the administration of Dr. Ade Dosunmu, after its initial election in 2000.
Commenting on this development, Former President, Ship Owners Association of Nigeria (SOAN), Greg Ogbeifun, said the nation should look inward and develop its capacity and expand its platforms in other to earn a better reputation in the comity of maritime nations.
Ogbeifun stated: "there are still some challenges. From the international perspective, I think we have done well, but what is remaining is for us to now look inward and see how we can develop our own resources."
Critical Tax Reforms Needed Shared Prosperity – NESG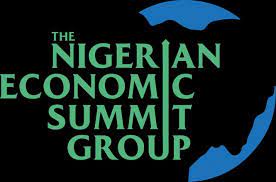 By Tony Obiechina, Abuja
The Nigerian Economic Summit Group (NESG) has observed that improved tax revenue is necessary to enable the government finance its activities with a view to promoting sound economic growth.
This was the outcome of a pre-28th Nigerian Economic Summit event organised by the NESG in collaboration with the Federal Ministry of Finance, Budget and National Planning held on Wednesday, in Abuja, with the theme "Critical Tax Reforms for Shared Prosperity.

"
The this year's Economic Summit tagged "2023 and Beyond: Priorities for Shared Prosperity", will hold between October 24 and 25, 2022, in Abuja.
Speaking at the pre-summit event, NESG Board member, Mr Frank Aigbogun, said the introduction of a yearly finance act has supported tax legislation and encouraged policy implementation, which can be strengthened by addressing issues related to tax compliance, taxation and support to households and enterprises.
He noted that Nigeria suffers from low tax compliance and that the country's tax to GDP ratio stands at 6 %, which is significantly lower than the average across African countries, which stands at 18 %.
Mr Aigbogun who reiterated the need for a paradigm shift in Nigeria's tax processes, said, "Political leaders can lead by example by supporting a cultural change through tax compliance. Taxes should promote economic growth, especially for MSMEs that contribute a huge part of our GDP.
"Taxes can help finance public education and healthcare, offering better chances for people to improve their economic status. Taxes are the financial backbone of social security, protecting the poor. However, policy weaknesses, lack of reforms, and public understanding prevent taxes from playing a significant role in development", further stated.
In his presentation, NESG Fiscal Policy & Planning thematic group Lead, Mr Taiwo Oyedele, said the Nigerian economy is facing several challenges, including reduced foreign remittances, heightened insecurities, multiple exchange rate windows, low tax to GDP ratio and a high debt service cost to GDP ratio.
He listed some of the taxation issues to include the introduction of new taxes on corporates, Naira devaluation, increased inflation at 18.6 %, unemployment at 33%, poor policy coordination, petroleum subsidy and geopolitical tension/crisis.
Oyedele also stated that the economy is affected by debt/taxes, politics and policies, geopolitical crises, insecurity and petroleum subsidies.
"Nigeria's fiscal landscape has been bolstered by the national tax policy 2019, resulting in annual changes through the finance act. Improved coordination at subnational levels, improved capacity for revenue mobilisation and the funding of the federal allocation committee from taxes.
"Nigeria has a small tax base that continues to face structural problems. We need to focus on tax harmonisation that is broad-based and properly defined," Oyedele added.
Mr Rajul Awasthi, senior public sector specialist, Domestic Resource Mobilisation, World Bank, said that Nigeria is a critical pivot for Africa's progress, and it is essential to highlight that the Nigerian government is facing an existential crisis and that Nigeria's accrued revenues will be significantly lower this year due to the debilitating impact of the fuel subsidy.
He stated that the Value Added Tax (VAT) compliance gap was immense, noting that in 2019, 3.1 trillion Naira was collected compared to 1.1 trillion Naira in 2021.
"There is a need to rationalise tax expenditures, data sharing between Federal Inland Revenue Service (FIRS) collectors and State Inland Revenue Service (SIRS) collectors. Property tax reforms, excise reforms through policy measures and a reform of the PMS subsidy regime by moving towards full elimination by 2024 are essential in improving Nigeria's tax revenue," he stated.
During the panel session, the executive secretary of the Joint Tax Board, Ms Aisha Obomeghie, said that there is need to streamline taxes and levies collected by federal and state governments.
She also reiterated the need to build up a robust database that will aid the collection of the right amounts of taxes, noting that the solution does not lie in introducing new taxes and agencies but in finding ways to enhance tax collection, which will help fund Nigeria's recurrent expenditure.
Furthermore, she revealed that tax revenue sharing between federal and states government is being worked on assiduously, noting that Nigeria's tax system still faces the problem of capacity building and integration.
In his submission, the Director-General of MAN, Mr Segun Ajayi-Kadiri, represented by the Director of Research and Advocacy, Mr Oluwasegun Osidipe, said there was no doubt that the country needed money but that the government must exercise caution in introducing more taxes.
He tasked the government to expand the tax base, ensure the inclusion of more people in the informal sector and make the tax system progressive such that the rich would pay more than the poor.
On her part, Founder, Accounting Hub, Ms Chioma Ifeanyi Eze, said that Nigeria remains the largest economy in Africa and that SMEs form a considerable part of this, and that critical reforms will bring about prosperity in Nigeria must include MSMEs.
Osinbajo Inaugurates 2021 Survey on Children, Women, Vaccination Coverage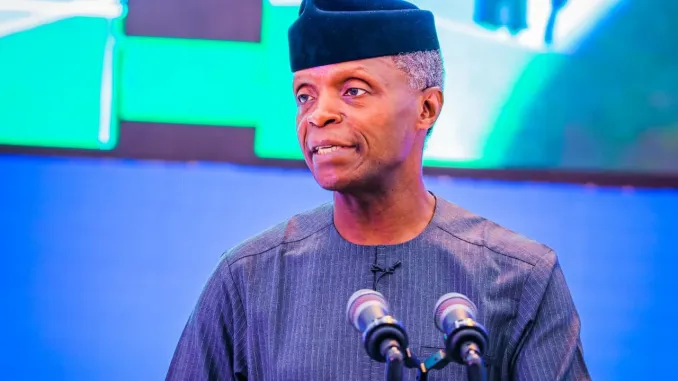 Vice-President Yemi Osinbajo on Tuesday in Abuja inaugurated the 2021 Multiple Indicator Cluster Survey (MICS) and National Immunisation Coverage Survey (NICS) Report.
NAN reports that the National Bureau of Statistics (NBS) implemented MICS in 1995 aimed at providing data on child mortality, health, nutrition, education, child and social protection, women's health care and empowerment, water, sanitation and hygiene.

While NICS assesses vaccination coverage provided through the health systems.
Osinbajo, represented by the Minister of Finance, Budget and National Planning, Dr Zainab Ahmed, said the survey was a comprehensive household survey also designed to track socio-economic activities as it affects the entire population.
The vice-president said the present administration had continued to make efforts to ensure the gaps reported in the last MICS survey in 2016 were addressed.
He said this had led to massive investment in the health care sector with particular emphasis on primary health care delivery and immunisation coverage.
"The government will continue to provide the necessary support to all sectors, particularly maternal health care.
" So as to mitigate the incidences of maternal mortality and safe delivery of our women and a better life for both the living and unborn children that are the future of our great country Nigeria.
"I want to assure that the government of Nigeria will continue to strengthen all sectors of the economy to ensure a balanced development at the national and subnational levels of government.
"Government will continue to ensure the provision of primary health care to all Nigerians to help us achieve the Sustainable Development Goals (SDGs) and meet the 2030 agenda. "
Osinbajo said there had been evident improvement in the immunisation coverage from 34 per cent in 2016 to 57 per cent as reported in the current survey of 2021.
Prince Semiu Adeniran,the Statistician-General of the Federation, said the 2021 MICS/NICS report provided evidence-based data for all key stakeholders to prioritise quality services for children and women with higher efficiency and effectiveness.
Adeniran said the survey served as a major source of data for assessing the implementation of the SDGs, with over 20 per cent of the indicators required for tacking the SDGs being sources from the exercise.
He said that the first round of the survey was conducted in 1995 and each round had come with new improvements and innovations, which had brought about excitement to the producers and users of the data.
According to him, this round of survey, which has more than 200 indicators, recorded the highest response rate in the MICS series, recording an impressive response rate of 99 per cent.
"It also has some notable improvements to it, making it the most comprehensive MICS survey ever to be conducted in Nigeria.
"These new improvements include a completely new questionnaire which focuses on children aged five to 17 was introduced under this round.
"The questionnaire deals with issues such as foundational learning, child functioning, and parental involvement while the new modules include energy use, social transfers and food security, victimisation and financial inclusion."
Peter Hawkins, UNICEF Representative in Nigeria, said the MICS/NICS data would help Nigeria better assess the progress of its global and regional commitments which seek to promote the welfare of women and children.
According to him, the picture is a mixed one with some good progress that we should celebrate but we still have a long way to go toward ensuring the well-being of children in Nigeria.
Hawkins said the report revealed that child mortality had decreased from one in eight children in 2016 dying before their fifth birthday to one in 10 children.
" Immunisation rates have gone up with Penta 1 going from 65 per cent to 70 per cent and Penta 3 from 50 per cent to 57 per cent today.
"These are remarkable figures as they show increased access and delivery of immunisation services in spite the COVID 19 pandemic.
He said there had also been significant progress in exclusive breastfeeding and birth registration rates. The exclusive breastfeeding rate doubled from 17 per cent to 34 per cent.
"While 57 per cent of Nigerian children under the age of five have their births registered with civil authorities, compared to 47 per cent in 2016.
In addition, he said child marriage by women married before age 18, had dropped from 44 per cent to 30 per cent since 2016.
"However, regional disparities still exist, under-five birth registration is almost four times higher in Lagos than in some other states.
" In addition, while exclusive breastfeeding has increased, breastfeeding within one hour of birth has dropped by 10 per cent, likely because skilled birth attendance has remained static at 50 per cent.
He said the report showed child marriage was about four times higher in rural areas than in urban areas.
The Executive Director, National Primary Health Care Development Agency, Faisal Shuaib, said the challenge of adequate human resources needed to be addressed at the primary health care level.
" For us to do better, we have to work to address the challenges as only 27 per cent of our primary healthcare centres countrywide have the wide complement of human resources.
"We cannot jump to 80 per cent or 90 per cent until we address this. We must engage with our governors and local government chairmen to address the issue of human resources at the primary health care level. "
Prince Clem Agba, the Minister of State, Finance, Budget and National Planning, said the government would continue to provide the necessary support to the national statistical system to ensure the production of reliable data for tracking development projects.
Newsmen report that the survey received support from UNICEF, Bill and Melinda Gates Foundation and Gavi, the Vaccines Alliance. (NAN)
Naira Loses again at Investors and Exporters Window
The Naira on Tuesday depreciated against the dollar at the Investors and Exporters window, exchanging at N430.67.
The figure represented a decrease of 0.16 per cent compared with the N430 it exchanged for the dollar on Monday.
The open indicative rate closed at N429.88 to the dollar on Tuesday.
An exchange rate of N432 to the dollar was the highest rate recorded within the day's trading before it settled at N430.

67.
The Naira sold for as low as N417 to the dollar within the day's trading.
A total of 50.40 million was traded in foreign exchange at the official investors and exporters window on Tuesday. (NAN)