Fidelity Bank rewards North-East Customers With N26.5 million

From Mohammed Muktar Umar Bauchi

Fidelity Bank Plc has rewarded its customers in the North-East with N26, 550, 000. 00 as a way of boosting their businesses.
The North-East Retail Sales Coordinator of the Bank, Ben Rawlings Mmam, disclosed this in an interview with newsmen in Bauchi at the weekend.
He said that the reward was also to empower her customers especially at this economic hardship faced by businesses across the region.

Mmam explained that the gesture was a reward that the bank does every quarter to loyal customers adding "Basically, it is to reward our customers, to encourage them to do more business with us and to empower them, particularly in this period.
"We are dolling out as much as N500, 000 each to beneficiaries because we know it will go a long way in meeting their financial needs and also boost their businesses either their working capital or whatever they need it for."
He said that thus far, the bank has disbursed N2.6 billion to its customers across the country adding that in Bauchi state, over N5 million has already been given out to its customers.
"On the first day, we gave out out N2.3 million in Bakin Kura Street (spare parts market) alone, we also have given out about N2 million in Wunti market and at the College of Agriculture, we gave their staff Union N500, 000," he said.
He explained that the N2.3 million in Bakin Kura was awarded to six customers with four of them getting N500, 000 each while the remaining two got N150, 000 each.
Mmam further explained that at the Wunti market, four individuals got N500, 000 each.
He said that the bank does not only reward individual's savings account but also reward sweeter account which is an account for minors, from 0 – 18 years with school fees of N150, 000.
The North-East Sales Coordinator said that disbursements for Borno and Yobe States in the zone will soon be done stating that "as I speak with you, their cheques are on ground and we have N5.3 million to give out in these states."
He further said that the bank has nine branches in the northeast and each of them is supposed to reward five beneficiaries "Multiply that and you get 45 by N500, 000 and that is what we are giving out. Every of the nine branches is to reward three children with N150, 000 for their education.
According to him, as long as Fidelity Bank exist, "we will keep rewarding our customers as a way of encouraging them to save for the rainy day, save for their children and save for themselves. It is basically to empower them. We are using these incentives to encourage people to save and keep money for themselves.
"We want these customers to look back and say it was because of Fidelity Bank that they were able to revive their businesses or meet a particular need in their homes.
---
Stock Market Investors' Worth Drop by N16bn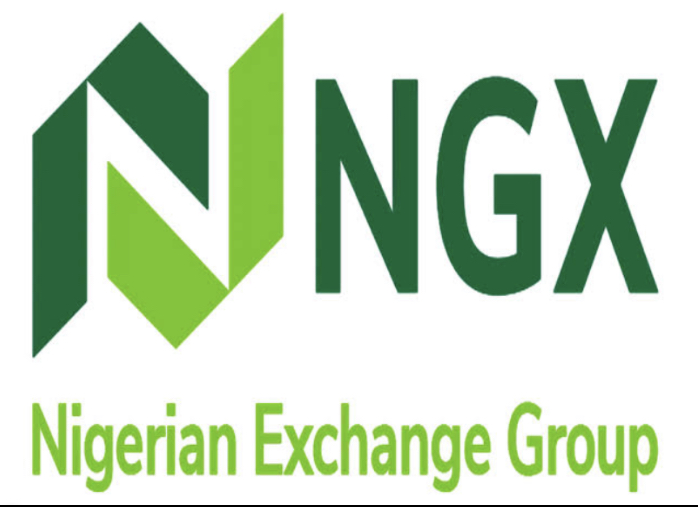 Investors at the stock market of the Nigerian Exchange Ltd. (NGX) yesterday lost N16 billion due to sell-offs in medium and largely capitalised stocks.
The NGX All Share Index (ASI) decreased by 29.35 basis points or 0.05 per cent to close at 54,886.04 basis points from 54,915.39 recorded on Friday.
Similarly, the market capitalisation lost N16 billion to close at N29.

899 trillion from N29. 915 trillion posted at the previous trading.
Analysing by sectors, the NGX Banking Index added 1.3 per cent, and NGX Industrial Goods appreciated by 0.1 per cent.
Also, the Insurance Index down by 0.
5 per cent and NGX Consumer Goods Index depreciated by 0.4 per cent, while the NGX Oil & Gas index closed flat.
Meanwhile, market breadth, which is measured by market sentiment was positive, as 19 stocks gained relative to 14 losers.
Access Holdings recorded the highest price gain of 7.14 per cent to close at N9.00, per share.
Cutix followed with a gain of 5.69 per cent to close at N2.23, while University Press appreciated by 5.53 per cent to close at N2.10, per share.
Custodian Investment went up by 5.17 per cent to close at N6.10, while Chams Holding Company appreciated by 4.17 per cent to close at 25k, per share.
Conversely, Ikeja Hotel led the losers' chart by 9.52 per cent to close at N1.14, per share.
Wapic Insurance followed with a decline of 9.52 per cent to close at 38k, while Stanbic IBTC Holdings went down by 8.52 to close at N36.50, per share.
Multiverse Mining and Exploration lost 5.80 per cent to close at N3.25, while Livestock Feeds shed 5.50 per cent to close at N1.03, per share.
The total volume traded went up by 646.50 per cent to 1.172 billion units, valued at N2.877 billion, and exchanged in 3,066 deals.
Transactions in the shares of Neimeth Pharmaceutical topped the activity chart with 1.069 billion shares valued at N1.581 billion.
United Bank for Africa (UBA) followed with 15.964 million shares worth N128.784 million, while Access Holdings traded 13.033 million shares valued at N114.365 million.
Transnational Corporation (Transcorp) traded 11.770 million shares valued at N15.257 million, while Zenith Bank transacted 9.861 million shares worth N243.759 million.
Analysts at InvestmentOne Research said, "The equities market recorded a negative performance today due to the slumping prices printed in the Consumer Goods sector.
"Going forward, we expect investor's sentiments to be swayed by the search for real positive returns and developments in the interest rate space." (NAN)
Why FCT Ranks High in Revenue Generation – FCT-IRS Boss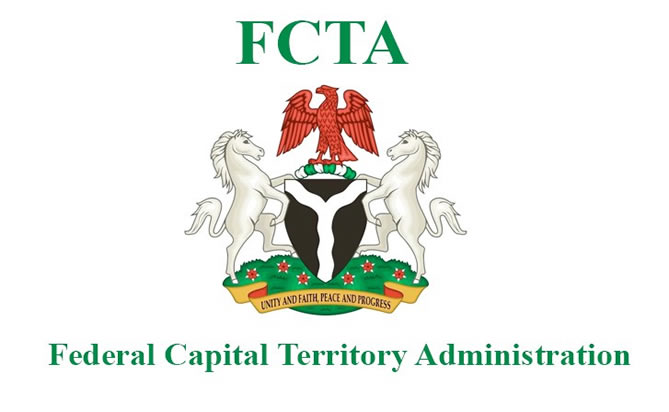 The Acting Chairman, FCT Internal Revenue Service (FCT-IRS), Mr Haruna Abdullahi, has said that it ranks high in revenue generation because of the agency's commitment to widening the tax net in the area.
Abdullahi said this in a statement by Mr Mustapha Sumaila, FCT-IRS Head of Corporate Communications, in Abuja yesterday.
According to the statement, Abdullahi said this at the 2023 Summit of Association of Chartered Certified Accountants (ACCA) for members, partners and students in Abuja.

The FCT-IRS boss said one of the strategies put in place by the agency to boost revenue generation was prioritising institutional framework that would outlive the current management.
"We have been working in the last two years to build the institutional framework that will fit into globally recognised institutions.
"We have stepped up our awareness campaigns to educate taxpayers on all our processes as well as mobilised prospective taxpayers to be in the tax net.
"Our engagement with our major stakeholders has also been enhanced overtime as we constantly engage with them.
"We also update and educate them on decisions, introduction and direction of policies," he said.
Abdullahi further said, "capacity building of staff has also been of utmost priority.
"This is because we cannot have efficient and committed workforce if the staffers are not well trained to deliver optimally.
"From what we have done so far, there will be visible impact in terms of what the service will be generating in the next few years."
On importance of mentorship at the event, the acting chairman said mentors were important when making career choices.
The acting chairman, who is a Fellow of ACCA, said it was also critical for people who had carved a niche for themselves to identify talents and impact positively in them. (NAN)
Investors' Profit-taking Pushes Market Capitalisation Down by N313bn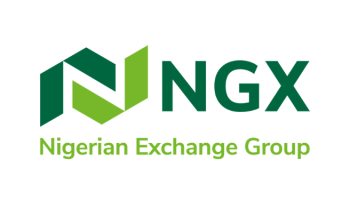 The equity market extended its losing streak for the fifth successive session as the market capitalisation decreased by N313 billion due to investors' continued profit-taking.
The All Share Index (ASI) fell by 574.59 absolute points, representing a decrease of 1.04 per cent to close at 54,915.
61 points.
Accordingly, investors lost N313 billion in value as market capitalisation declined to N29.

916 trillion.
The downturn was impacted by losses recorded in medium and large capitalised stocks, amongst which are; Dangote Sugar Refinery, MTN Nigeria Communications (MTNN), Ecobank Transnational Incorporated (ETI), United Capital and Industrial & Medical Gases Nigeria.
Market breadth remained negative as 25 stocks lost relative to eight gainers.
Chams Holding Company recorded the highest price gain of 8.7 per cent to close at 25k, per share.
University Press followed with a gain 7.57 per cent to close at N1.99, while LivingTrust Mortgage Bank gained 3.37 per cent to close at N3.07, per share.
Sterling Bank appreciated by 2.67 per cent to close at N1.54, while Zenith Bank rose by 2.52 per cent to close at N24.45, per share.
On the other hand, ETI led the losers' chart by 10 per cent to close at N10.80, per share.
Industrial & Medical Gases Nigeria followed with a decline of 9.32 per cent each to close at N7.30, while Royal Exchange lost 8.22 per cent to close at 67k, per share.
R.T. Briscoe Nigeria shed 7.69 per cent to close at 24k, while International Energy Insurance shed 6.92 per cent to close at N1.21, per share.
Meanwhile, the total volume of trades decreased by 24.23 per cent to 137.287 million units, valued at N1.510 billion, and exchanged in 3,489 deals.
Transactions in the shares of Transnational Corporation (Transcorp) topped the activity chart with 26.085 million shares valued at N33.979 million.
Zenith Bank followed with 14.721 million shares worth N353.890 million, while Sterling Bank traded 13.231 million shares valued at N20.019 million.
United Bank of Africa (UBA) traded 10.242 million shares valued at N81.385 million, while Access Holdings transacted 7.626 million shares worth N66.201 million. (NAN)