FIFA Team in Nigeria for Women's World Cup Facilities Inspection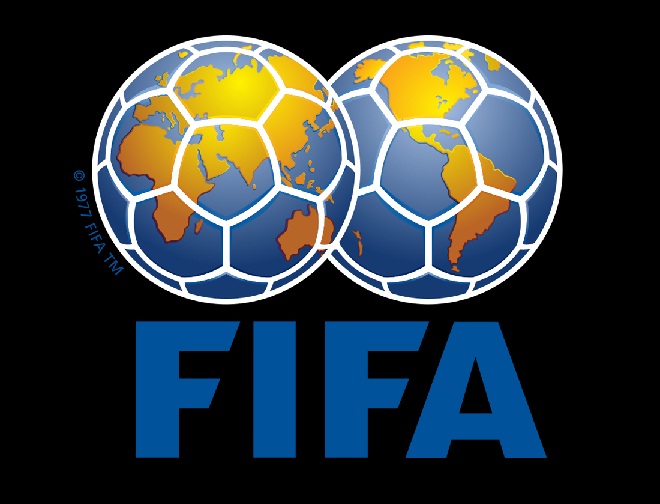 By Orkula Shaagee, Abuja
A five-man inspection team from world-football governing body, FIFA will arrive in Lagos on Monday for a four-day inspection of facilities and equipment that Nigeria has put forward to host the 10th FIFA U20 Women's World Cup championship next year.
Christopher Exley, Sara Jane Booth, Kliment Taseski, Rhiannon Ceirwen Martin and Heyral Kaj Jurgen will arrive at the Murtala Muhammed International Airport on Monday evening, to be received by President of the Nigeria Football Federation, Mr.

Amaju Melvin Pinnick, NFF 1st Vice President, Barrister Seyi Akinwunmi, NFF General Secretary, Dr. Mohammed Sanusi, NFF Executive Committee member and Chairman of the Nigeria Women Football League Aisha Falode and top officials of the Lagos State Sports Commission led by the Executive Chairman, Dr. Kweku Tandoh.
Nigeria has put forward the cities of Lagos, Benin City, Asaba and Uyo for the hosting of the 16 –nation finals.
The inspection team will begin its work in Lagos on Tuesday, with visits to the Onikan Stadium (match venue), St. Nicholas Hospital and Lagos State University Teaching Hospital (referral hospitals), Teslim Balogun Stadium, National Stadium Legacy Pitch, Eagle Club, Campos Square and the University of Lagos Sports Centre (training sites), before a courtesy call on Governor Babajide Sanwo-Olu at the Government House in Alausa.
Joined by NFF President Pinnick, General Secretary Sanusi, Alhaji Mainasara Illo (Coordinator of the Bid), Falode, Commissioner of Police Garba Baba (security) and Dr. Paul Onyeudo (medical), the team will fly to Benin City same day to inspect facilities at the Samuel Ogbemudia Stadium (match venue), Western Boys College and University of Benin Sports Centre (training sites) and the Edo Specialist Hospital and University of Benin Teaching Hospital (referral hospitals).
The contingent will check out the facilities in Asaba and Uyo on Wednesday. In Asaba, the Stephen Keshi Stadium is the proposed match venue, while training sites are Asaba Squash Courts and St. Patrick's College. The referral hospitals are St. Luke's Hospital and Asaba General Hospital.
In Uyo, the focus will be on the Godswill Akpabio Stadium (match venue), Ikot Ekpene Stadium and Godswill Akpabio Training Pitch (training sites) and Ibom Specialist Hospital and University of Uyo Teaching Hospital (referral hospitals).
The inspection party will then fly to Abuja on Thursday for a meeting with the Permanent Secretary in the Federal Ministry of Youth and Sports, Mr. Olusade Adesola (representing the Honourable Minister) and a courtesy call on His Excellency, Vice President Yemi Osinbajo (GCON) at the Presidential Villa.
Nigeria is one of only four countries to have participated in every edition of the FIFA U20 Women's Cup since the competition was launched in 2002 in Canada as an U19 Championship. It was upgraded to U20 competition in 2008. USA, Germany and Brazil are the other three ever –present teams.
The Falconets reached the Final of the competition in 2010 and 2014, losing to Germany on both occasions, and were semifinalists in Japan in 2012.
FIFA Emerges Best Global Sports Federation on Governance Standards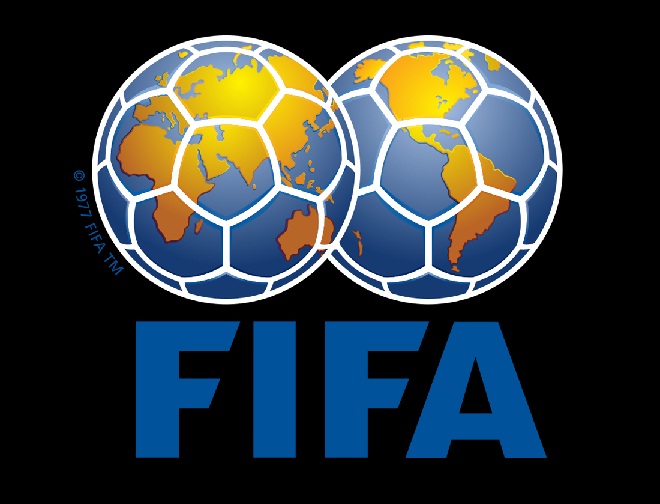 By Eze Okechukwu, Abuja
FIFA has been rated among the international sporting federations with the best standards of governance following a review conducted by the Association of Summer Olympic International Federations.

FIFA was among seven out of 33 international federations who achieved a score of 175 points or more out of 200 and were placed in the top group, A1, which the Association of Summer Olympic International Federations described as "an exclusive group".

The federations were divided into five groups according to their score, with the target score, regarded as satisfactory, set at 130 for full members of the Association of Summer Olympic International Federations.

It was the fourth such review conducted by by the association, with FIFA also placed among the leading international federations and the previous was in the year 2020.
The aim of the project, led by ASOIF's Governance Task Force, is to promote and ensure a culture of good governance within the international federations and help drive continuous progress.

The review looked at five aspects of governance – transparency, integrity, democracy, development and control mechanisms – and these were further divided into ten sub-sections, with a score of zero to four awarded for each.
The review began with a self assessment in January and February this year where international federations were asked to complete a questionnaire and determine a score for each question, providing explanatory evidence for their decision. These assessments were then independently moderated by an external sports governance consultancy.

The assessment took place in the context of the ongoing global pandemic, which has severely affected sport, but was conducted before Russia's invasion of Ukraine, which has caused more uncertainty in the sporting world.
Eight Medical Staff Face Trial for Maradona's Death
Eight medical personnel will stand trial for alleged criminal negligence in the death of Argentine football legend Diego Maradona, according to a court ruling made public yesterday.
No date has been set for the trial of the eight over Maradona's death in 2020, which prosecutors say was due to "omissions" by his caregivers who abandoned him "to his fate" during home hospitalisation.

Maradona died aged 60 in 2020 while recovering from brain surgery for a blood clot, and after decades of battles with cocaine and alcohol addictions.
Neurosurgeon and family doctor Leopoldo Luque, psychiatrist Agustina Cosachov, psychologist Carlos Diaz, medical coordinator Nancy Forlini and four others including nurses were placed under investigation.
Prosecutors have asked that they be tried for negligent homicide.
They claim mismanagement by the team had placed the football legend in a "situation of helplessness".
The accused risk sentences ranging from eight to 25 years in prison.
According to the prosecutors, the defendants "were the protagonists of an unprecedented, totally deficient and reckless hospitalisation at home", allegedly responsible for a "series of improvisations, management failures and shortcomings".
Maradona is widely considered one of the greatest footballers in history.
FG Plans C'Wealth Games Closed Camping for Athletics, Boxing, Eight Others
By Idris Umar, Abuja
The Federal Ministry of Youth and Sports Development, has concluded arrangements for the closed camping of athletes in the 10 sports federations that will feature at the 2022 Commonwealth Games to be held in Birmingham, England from July 28 to August 8, 2022.
The sporting federations are Athletics, Boxing, Judo, Para Athletics, Para Powerlifting, Para Table Tennis, Table Tennis, Weightlifting and Wrestling.

In a statement by the Director Press and Public Relations in the ministry, Mohammed Manga, and made available to newsmen in Abuja yesterday, said the closed camping will begin from July 9, 2022 till the commencement of the Games.
The statement added that athletes will be camped in Abuja, Lagos and Yenagoa.
"Thus, effective July 9, 2022, the Federations closed and open camps will dovetail into the Ministry's preparations," the statement read.