Flood: NAF Airlifts Relief Materials to Mozambique, Zimbabwe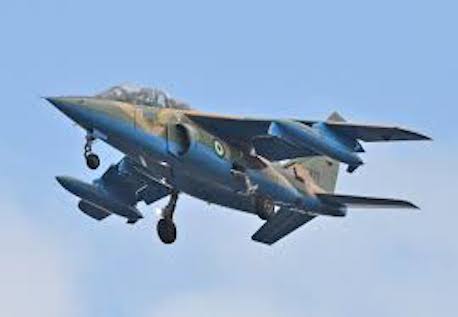 August 31, 2019 4:44 pm by doris.esa – Nigeria –
Materials
By Doris Esa
Abuja, Aug. 31, 2019 (NAN) The Nigerian Air Force (NAF) says it has completed the airlifting of relief materials to Mozambique and Zimbabwe.
This was to further assist victims of the massive flooding that affected some communities in those countries in April.

Air Commodore Ibikunle Daramola, NAF Director of Public Relations and Information, disclosed this in a statement on Saturday in Abuja.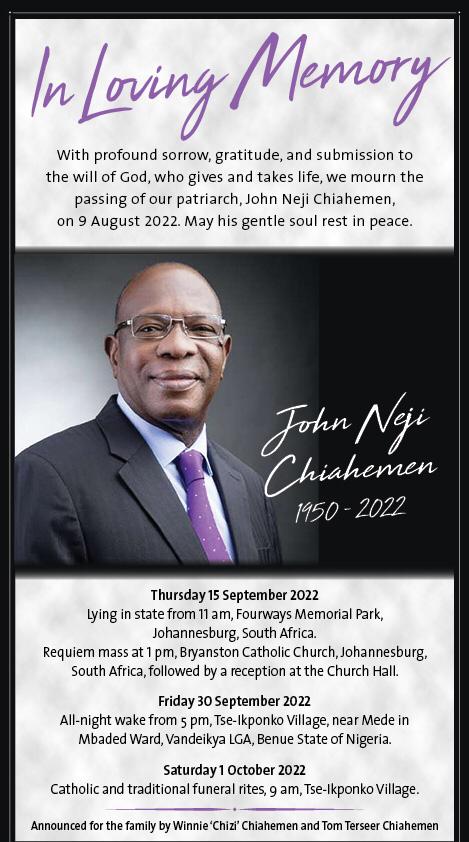 He said the airlift missions were conducted for the National Emergency Management Agency (NEMA).
"The airlift missions, which were conducted for the National Emergency Management Agency (NEMA), conveyed critical relief materials such as drugs, medical supplies and treated mosquito nets donated by Nigeria to alleviate the sufferings of the flood victims.
"The airlift missions were executed by NAF C-130 Hercules aircraft, in furtherance of the NAF's constitutional roles of projecting air power beyond the shores of the country as well as providing military aid to civil authority," he said.
Daramola said the C-130H airlifted 12,000 of relief materials from Nnamdi Azikwe International Airport, Abuja to the Maputo International Airport, Maputo, Mozambique on Monday.
He said 8,100 Kg of materials were delivered at the Robert Gabriel Mugabe International Airport Harare, Zimbabwe on Saturday.
He said the NAF aircrew and NEMA officials handed over the items to officials from the Nigeria High Commission in the two countries for onward delivery to their host governments.
"Prior to this, the NAF had, in May 2019, conducted the first batch of the airlift missions for NEMA using an ATR-42 aircraft, in 3 sorties, to airlift a total of 15,000 Kg (15 tonnes) of similar relief materials to Mozambique, Zimbabwe and Malawi," he said.
He recalled that in August 2017, the NAF airlifted 38,000 Kg of relief materials to Freetown, Sierra Leone, in the aftermath of the devastating mudslides and floods that ravaged the country. (NAN)
Safety, Security of Media Professionals Crucial – say Police, others
The Nigeria Police Force Public Relations Officer, CSP Olumuyiwa Adejobi, has described the safety and security of journalists as crucial to the growth of any society.
Adejobi made the assertion on Thursday during a media week organised by the Nigerian Union of Journalists (NUJ).
The event had the theme: "Health and Security of Nigerian Journalists: Emerging Consideration".

Adejobi was represented by the Pubic Relations Officer of Zone 2 Command of the Nigeria Police Force, SP Hauwa Idris-Adamu.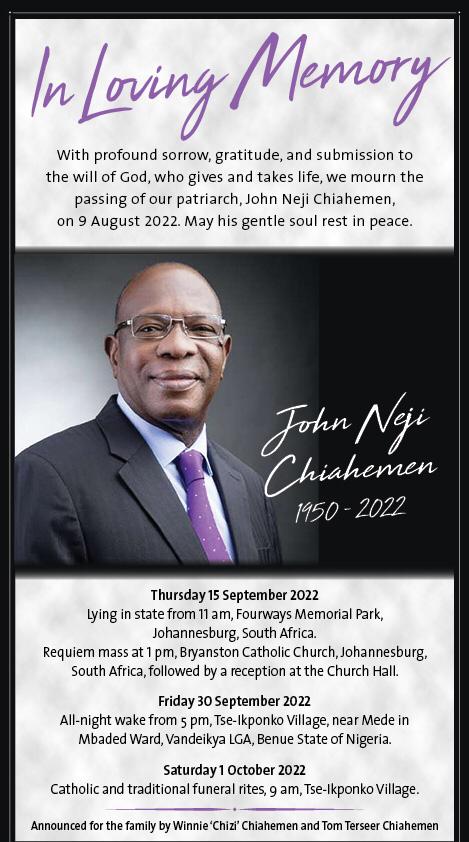 He advised journalists to prioritise their safety, saying that insecurity was a global challenge.
"Journalists should be security conscious, they should be vigilant and should not bring out their gadgets in an environment that is not safe.
"The need for safety and security of media professionals cannot be overemphasized.
"Everyone is advised to be conscious of his or her safety and security wherever and whenever.
"We all should pay attention to where we are, in whose presence we make and answer business calls, who we give custody of our wards; most importantly, we need to know who our neighbours are," he said.
Adejobi urged journalists to have proper means of identification to distinguish themselves from non-professionals.
He called on journalists to exhibit professionalism.
"That is, knowing who to ask what, how and when to ask in case of non-media friendly environments, and while adopting espionage as a means."
The police spokesman said that investigation was useful in journalism.
"Proper investigation into events will help to reduce, if not completely eradicate, fake news which is very inimical to the growth and development of our society.
"It is expected of media professionals to give exact, established and proper reports that are healthy for the targeted audience and capable of promoting the dignity of the profession."
He said that journalists and the police should work together for the benefit of the nation.
Adejobi said that every citizen had a duty to police his or her environment as policing was the duty of all and sundry and should not be left to security agencies alone.
In his address of welcome, the Chairman of NUJ, NAN Lagos Chapel, Mr Yunus Yusuf, said that the purpose of the symposium was to discuss how the job of the journalists affected his mental health and security.
"Many journalists become witnesses to disasters, human sufferings and violent events at some points in their careers.
"Journalists are oftened burdened by mental stress created by the nature of their work.
"Stress and psychological trauma are major occupational risks for journalists," Yusuf said.
According to him, journalists, as watchdogs of the society, write about problems of others but no one cares for them.
"During elections, journalists are attacked while politicians are protected by security agents. Nobody protects journalists," he said.
Yusuf added that journalists were harassed when they wrote stories unfavorable to some people or organisations.
The Managing Director of SUNU Health Nig. Ltd., Dr Patrick Korie, said that there was knowledge gap on the safety and health of journalists.
Korie urged journalists to make their health a priority.
"Take the issue of your health serious; a journalist who is not in good health cannot function well."
He urged journalists to regularly undergo  medical checkups. (NAN)
Police Confirm Death of 6 in Benue Boat Mishap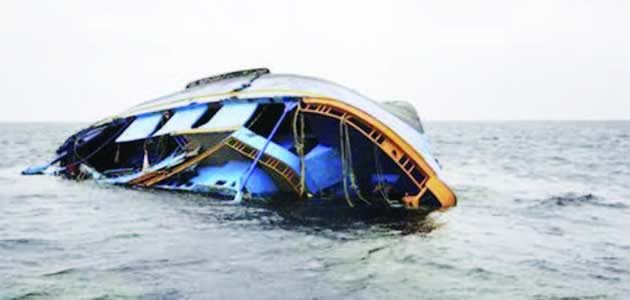 The Police Command in Benue on Thursday confirmed the death of six persons in a boat mishap which occurred in Guma Local Government Area of the state.
This is contained in a statement issued in Makurdi and signed by the command's spokesperson, SP Sewuese Anene.
The statement said that the command got information on Tuesday at 1.00 p.m. that a boat transporting 40 passengers from Guma LGA to Buruku LGA for business capsized in the river around Fada Village in Guma LGA of the state.

Anene said that the combined efforts of the police and fishermen in the area led to the rescue of 26 passengers who were taken to an undisclosed hospital for treatment.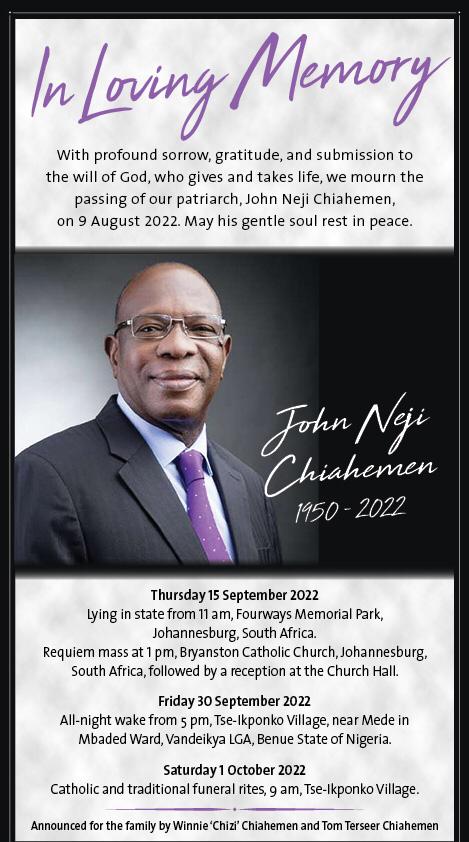 She said that six corpses were recovered and a search for the remaining eight passengers was ongoing.
The police spokesperson said that the Commissioner of Police in the state, CP Wale Abass, had commiserated with the families and the friends of the victims.
She added that the CP charged travellers who choose water transportation to employ maximum safety measures while travelling especially now that the volume of water was very high. (NAN)
Police Arrest 2 Serial Kidnappers in Ondo State
Police in Ondo State say they have arrested two 35-year-old serial kidnappers, Olaoye Oluwatosin and Taiwo Olamide.
The suspects allegedly kidnapped three persons in Ofosu, Idanre Local Government Area of Ondo State between 2021 and 2022.
Police spokesperson, SP Funmilayo Odunlami, paraded the duo before newsmen on Tuesday in Akure.
Odunlami said they kidnapped one Mrs Folasade Akinloye from her shop at Ofosu on Aug.

28, 2022 at 10:40 p.m. using an ash colour Toyota Camry with registration number AKD 797 AP.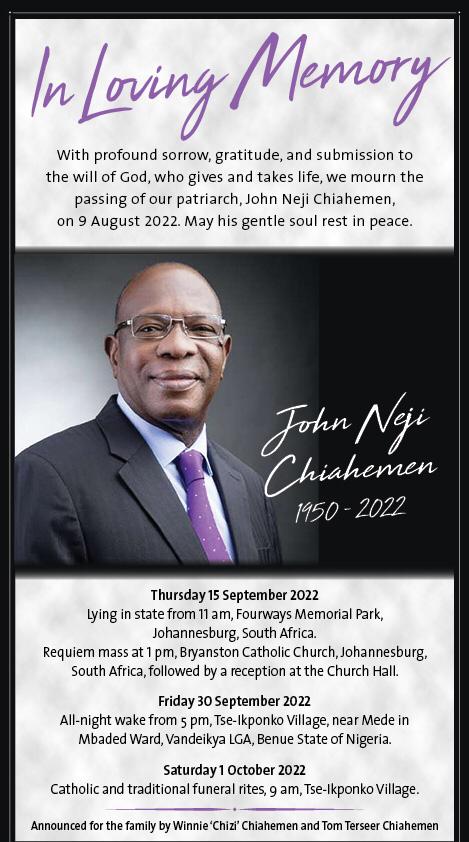 During investigation, it was discovered that the suspects were also responsible for the kidnap one Mrs Folasade Akinselure on July 13, 2021 and that of Ms Stella Stephen on March 9, 2022.
"They confessed to committing the crime. The victims were rescued unhurt.
"Police also recovered the Toyota Camry car and two cutlasses the suspects used in committing the crime from them,'' Odunlami said.
She assured that the suspects would be arraigned after further investigation.
Odunlami also told newsmen that the police arrested one Adesina Shittu of Aule in Akure for theft and for faking his own kidnap.
She explained that a complainant reported to the police that he gave a Bajaj tricycle valued N1.6 million to Shittu for use as a commercial vehicle.
Shittu was supposed to be delivering N4,000 to the complainant on daily basis.
"Three days later, Shittu called the complainant and claimed that he was kidnapped, and that the complainant should assist him to pay the ransom to secure his release.
"During investigation, forensic analysis showed that the suspect was in Badagry, Lagos State and not at Igoba in Akure where he claimed he was being held hostage,'' she said.
Odunlami said Shittu was arrested with the tricycle and taken back to Akure.
Shittu would also be arraigned soon, the police spokesperson assured. (NAN)