JTF Moves to Check Drug Abuse Amongst Military Personnel Deployed to Niger- Delta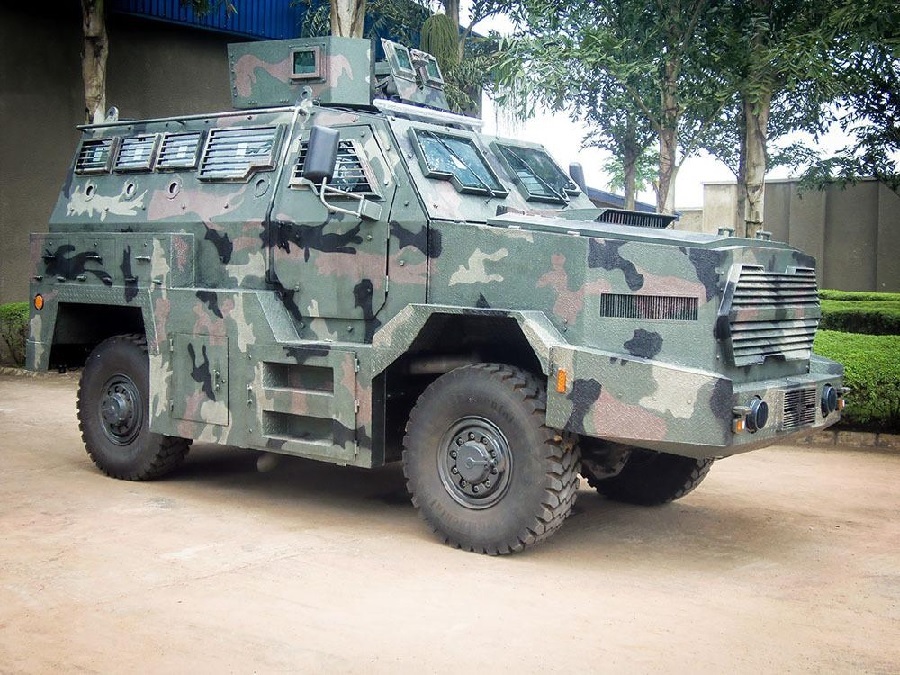 The Joint Task Force (JTF) deployed to protect oil installations in the Niger Delta , Operation Delta Safe, on Monday urged personnel of various services under its command to steer clear of hard drugs.
Rear Admiral Akinjide Akinrinade, Commander of the joint force gave the charge in his opening remarks during the seminar on the dangers of drugs abuse amongst personnel of security agencies under the command at JTF headquarters in Yenagoa.
He said that the military does not condone drugs abuse as it was a 'Court Marshal Offence' with stiff penalties under the military statues.
He said that drug abuse has become a global menace with adverse consequences on the mental and physical health of the populace as well as security consequences as most criminals find solace in substance abuse to gain courage to perpetrate their acts.
"Thus, nations of the world are painstakingly looking for solutions to this endless problem. Attempts to understand the nature of illicit drug abuse and addiction can be traced back to centuries, however, the search has been limited by the scientific theories available at any point.
" Dr Benjamin Rush, a founder of the first medical school in the United States and a signatory of the Declaration of Independence, a pioneer of US drug abuse research regretted the few scientific resources in the early days.
"Today, much has been done globally to curtail substance abuse. However, these have not yielded the desired results in Nigeria and other developing nations had been on the increase in recent times.
" Early this year, The President and Commander in Chief, Gen. Muhammadu Buhari decried the rising problem of drug abuse and its associated consequences particularly as it affects national security and immediately inaugurated a Presidential Committee on drug abuse to find lasting solution to the menace, " Akinrinade said.
The JTF Boss noted that following the presidential directive, the Chief of Defense Staff, Gen Gabriel Olonisakin initiated a plan to discourage military personnel from substance abuse to ensure that they are in good health and sound mind to discharge their constitutional responsibility.
Speaking on the topic, "Drug Abuse amongst Military/Paramilitary: Implications on Health and Professional Responsibility, Dr Chia Francis, a Psychologist noted that the demands of military deployment often lead to the temptation to drugs abuse.
According to Francis, an official of the National Drug Law Enforcement Agency, inability to sleep, need for alertness and combat expose military personnel to pressure to use drugs.
He said that according to recent studies, drug abuse in Nigeria stands at 24.4 per cent amongst this from ages 15 and 64 higher than the global average of 5.6 percent in 2016.
He traced the stages to drug addiction from experinmentation, occasional use, regular use, dependence and addiction stage adding that testing services were available to detect drug use while victims can be rehabilitated to lead normal lives.
More than 100 men and officers drawn from various components and units of the joint military force participated in the one day seminar.





Anambra Urges Indigenes to shun IPOB's Sit-at-home
Anambra State government has urged its indigenes to shun the sit-at-home protest announced by a faction of the Indigenous People of Biafra, IPOB.
A release by the state's Commissioner for Information, Mr Paul Nwosu said the attention of the state government has been drawn to the announcement which he described as wicked, mindless, retrogressive and unnecessarily punitive.
He said the order released on social media was by "enemies of Igbo nation. "
A faction of IPOB, led by Finland-based Simon Ekpa had slated five days, from December 9 to 14, for the sit-at-home.
"Government is calling on our people to disregard the order and go about their normal businesses and daily activities peacefully. The Christmas season is a period of joy and happiness and government will go all out to ensure that the mood is not dampened in any way.
"All the various arms of our security agencies are on full alert to ensure the safety of lives and properties as well as apprehend those who may breach the peace and tranquillity of the state this season.
"Anambra State Government also finds it disturbing that a renegade and expelled member of IPOB will, from the comfort of his Finland home, continue to issue cold-blooded and murderous orders that are aimed at destabilizing Igboland.
"This is condemnable and an atrocious crime against the enterprising and peace-loving people of Igboland. It's about time the Federal Government took necessary steps to contain these foreign agents who are bent on fomenting needless crisis in southeastern states.
"It is pertinent to note that in a swift reaction by the authentic IPOB leadership led by Mazi Nnamdi Kanu, the media and publicity secretary, Comrade Emma Powerful, stated that "the global family of IPOB, under the command and leadership of Mazi Nnamdi Okwuchukwu Kanu did not issue any sit-at-home order," Nwosu said added.
CJN Not Under DSS Investigation – Supreme Court
The Supreme Court of Nigeria has dismissed insinuation that the Chief Justice of Nigeria (CJN), Justice Olukayode Ariwoola was subjected to interrogation by the Department of the State Service (DSS) over alleged pro-Wike political remarks.
The apex court also debunked claims that five Justices of the Court have demanded resignation from office by the CJN over the same issue.
In a statement by the Director of Information and Press of the Court, Dr Festus Akande, the apex Court warned those peddling the rumours to desist in their own interests.
The reaction of the Supreme Court is in response to a publication by an online medium, which reported that Justice Ariwoola has been grilled by DSS over his alleged political remarks in Port Harcourt at a public function.
The statement read in part, "We have read with dismay and shock a publication with the above caption by an online media outfit, "People's Gazette," alleging that the Chief Justice of Nigeria, Hon.
Justice Olukayode Ariwoola, was grilled by the DSS for the remarks he made in 'Port Harcourt at a state banquet' and that 'five Justices of Supreme Court are calling for his resignation.'
"Just like our earlier press statement debunking this barefaced falsehood and mischievous antics aimed at scoring very cheap and unpopular political gains in this era of aggressive and mudslinging politicking, we wish to state in very clear and unmistaken terms, that this is yet another round of the avalanche of lies that have been disingenuously packaged by individuals with an unenviable pedigree to malign the character and personality of not just the CJN but several other Judicial Officers that they considered to be too unpliable and principled to be approached for any form of underhand dealings, especially as election cases (petitions) will soon be streaming to the tribunals (courts) for adjudication."
According to the statement, it had become very obvious that those with sinister motives have perfected plans to unleash all manner of coordinated attacks on Judicial Officers, starting from the CJN with a view to arm-twisting and blackmailing and ridiculing them to silence, ultimately for their ulterior motives.
The statement further added that the publication is laced with tissues of lies, non-existent sources of information and unsubstantiated claims and it clearly showed the unwholesome intentions of the authors.
It also clarified that no single Justice of the Supreme has asked the CJN to resign, and no Justice of the Supreme Court has or is writing any letter of protest whatsoever.
"Neither the CJN nor the Honourable Justices of the Supreme Court or other Courts for that matter, are politicians, so, none of them should be dragged into politics in any form whatsoever.
"Our advice to this set of rabble-rousers whose stock in trade is character assassination via dissemination of false information to create tension and disaffection is to have a rethink and engage in meaningful productive activities that will move the nation forward. A word is enough for the wise," the statement said.
One Feared Dead, Others Missing as Gunmen Attack Abuja
Gunmen yesterday night attacked a residence close to the hill in the Wuse Zone 5 area of Abuja, shot two, and killed one, with several others missing as the gunmen escaped through the hills.
An eyewitness who reached out to our correspondent through a distress call noted that the gunmen shot sporadically at Amilomania Street and later moved to Toyin Street.
He said, "We heard gunshots twice when they first stormed a house at Amilonania Street. They're now at Toyin Street, at the last house by the hill.
"They shot a tailor, Oshodi, and he's lying down dead. They also shot another male, but we have taken him to the General Hospital at Phase 4, but he was unconscious.
"The gunmen have escaped through the hill. We are equally looking for some people and we've not found them. It's possibly an abduction."
When contacted, the FCT Police spokesperson, Josephine Adey, didn't take calls nor responded to text messages from our correspondent on Tuesday night.