Flooding: FCT Loses 13 lives in 3 Years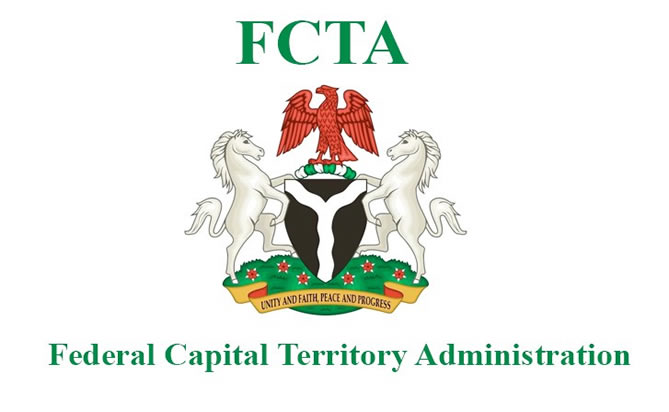 By Laide Akinboade  
The Federal Capital Territory Administration (FCTA), said 13 lives have so far been lost to flooding in 3 years.
The Permanent Secretary, FCT, Chinyeaka Ohaa, stated this when he flagged off the 2019 assessment tour of flood prone area councils of FCT, organised by FCT Emergency Management Agency (FEMA).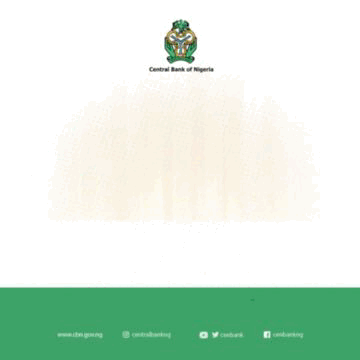 He decried the habit of indiscriminate dumping of refuse by residents of Abuja, saying that this is the main cause of flooding in Abuja.
He said that the administration has concluded arrangements to strengthen the impact of sanitary inspectors across the six Area Councils as one of the solutions to the challenge.
"Unfortunately, flooding has become a recurring incident in some of our communities, even in normal rainfall seasons . This is largely due to human influences, especially the persistent attitude of residents dumping refuse in drainage system, farming activities by river banks and building on water ways, which are violations of laid down environmental laws. We must break away from this costly cycle of recurring flooding, and attitudinal change by all residents remains key.
"Years ago, the presence of local sanitary inspectors popularly known as 'Duran gari' in Hausa was enough to guarantee proper sanitation and good hygiene in communities, and cases of flooding were uncommon unlike today. Probably, this was because of the monetary penalties and other consequences of non-compliance imposed on offenders," he said.
"Given the positive impact of Sanitary Inspectors on the environment, the Federal Capital Territory Administration will strengthen their operations across communities six Area Councils in order to enforce strict compliance to issues of sanitation and the land use Act," the permanent secretary emphasised.
He said the administration will not relent in demolition of buildings constructed on waterways in clear violation of relevant laws because of the overall interest of the public safety.
He urged community leaders, to take greater responsibility in ensuring that residents within their domains comply with waste disposal and building regulations.
He therefore commended FEMA for living up to its responsibilities by implementing programmes that is aimed at ensuring safety of lives and property of residents of Abuja.
In his welcome address, the Director General of FEMA, revealed that 13 lives were lost to flooding in Abuja in 3 years.
According to him, "From our statistics, five lives were lost to flood in year 2017 in FCT. In 2018, seven lives were lost out of which two were children that got drown while attempting to swim in a river. So far in 2019, one life has been lost to flood incident.
"In the light of these worrisome statistics, I want to strongly appeal to community leaders and their subjects to take greater responsibility for flood risk prevention. There is no reason why lives of this magnitude, beside property, should be lost despite flood awareness programs carried out across communities year in year out".
He said nobody can safeguard communities from flood and other dangers more than the communities are willing to safeguard their lives.
"While the primary responsibility of government is to ensure the safety of lives and property, it can only be achieved if preventive programs are taken seriously by the people. It is therefore the responsibility of community leaders to ensure compliance to sensitization messages especially with regards to proper waste disposal and avoidance of building or farming on water ways, while parents should also advise their children against risk behaviours such as swimming during raining season when the level is high".
Yahaya Bello approves grading, upgrading of 300 traditional stools in Kogi
…Yahaya Bello approves grading, upgrading of 300 traditional stools in Kogi
Gov Yahaya Bello of Kogi on Tuesday approved the grading and upgrading of 300 traditional stools in Kogi
The News Agency of Nigeria (NAN) reports that the approval was part of the outcome of the Executive Council meeting held at the Lugard House in Lokoja on Tuesday.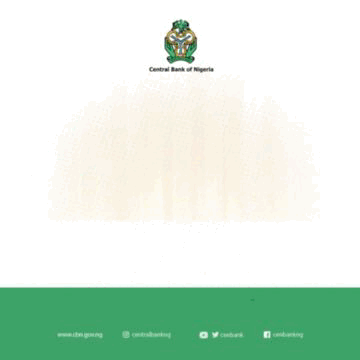 Bello, who presided over the meeting, said the grading and upgrading of the stools became imperative in view of the important roles the traditional rulers played in enhancing peaceful coexistence amongst citizens.
The governor, in a statement issued by his media aide, Onogwu Muhammed, upgraded Akinrin of Ekinrin from none-class to 1st class, Ohireba of Ebiraland from non-class to 1st class and Obaje Otalu-Atabaka from 2nd class to first class.
"The grading and upgrading of the 300 traditional stools in Kogi is part of our decisions at today's executive council meeting, " he said.
The council also approved a Bill for a Law to establish the Kogi State Oil Producing Area Development Commission, KOSOPADEC.
Also approved was a Bill for a Law to establish the Kogi State Meat Hygiene and Inspection for the safety of lives of residents of the state. (NAN)
Unknown gunmen kidnap Benue Commissioner for information – Official
The Benue State Government has confirmed the abduction of Mr Matthew Aboh, Commissioner for Information, Culture and Tourism, on Sunday evening.
The Chief Press Secretary (CPS) to the Governor, Sir Tersoo Kula, confirmed this to the News Agency of Nigeria (NAN) through a text message on Monday in Makurdi.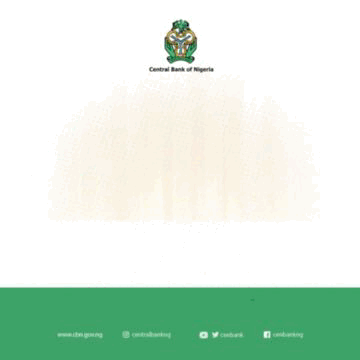 According to Sir Kula, Gov.
Hyacinth Alia had received the unfortunate news and has already directed security operatives to ensure his safe release.
The abduction allegedly took place about 8pm.
"Yes, we received the unfortunate news, and the governor has already detailed security operatives to do everything possible to ensure his safe release," the text message read.
NAN reports that there were confirmed reports that several gunmen stormed the the commissioner's residence in Zaki-Biam, Ukum Local Government Area and kidnapped him.
Eyewitnesses, who spoke to NAN, stated that the kidnappers who came on four motorcycles, ordered everyone in the house, including Mrs Aboh and children, to lie face down before they took the Commissioner to an unknown destination.
The witnesses said the abductors compelled the commissioner at gun point to sit behind the rider of one of the motorcycles while a gunman sandwitched him.
NAN reports that Mr Aboh was sworn in as a member of the Benue State Executive Council on August 29.
He hails from Ukum LGA of Sankera axis, a major flashpoint of criminal activities with rampant killings and kidnappings for years now.
Meanwhile, the State Police Public Relations Officer (PPRO), SP Sewuese Anene, said the Command was yet to receive the report on the incident.
(NAN)
Olojo festival: Pan Africanism is non-negotiable, says Ooni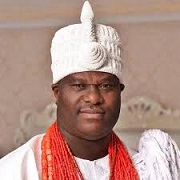 The Ooni of Ife, Oba Adeyeye Ogunwusi, Ojaja II, has called on stakeholders in Africa to prioritise the unity of the African continent, saying pan Africanism is non-negotiable.
Ooni made the call while speaking with newsmen in his palace on Sunday in preparation for seclusion as part of the Olojo rites.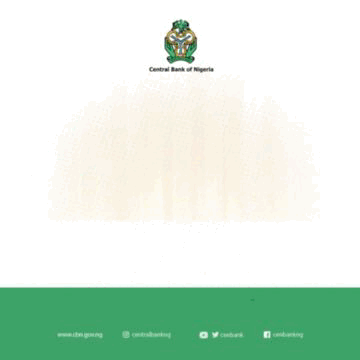 He said that stakeholders should not be deprived of Pan African movement and behaviour should be very apt.
The Ooni called on the African continent to unite and be peaceful for the development of its citizenry.
"Pan African movement is not negotiable as this is a way out for us in Africa, for the unity of African continent as this must be paramount to all of us.
"I will use the medium to pray for African Unity and movement, for actualisation of Pan Africanism. We therefore as stakeholders must play our roles to ensure that Africa as a continent speaks in unity," he stated.
Ooni emphasised that Nigeria needs spiritual intervention at this time of economy downturn, adding that he would utilise this period to pray for way out at the seclusion.
"I will pray for the unity of Africa. Things are very hard. We all know the economic challenges that people are facing.
"This is the time we need spiritual and divine intervention. My annual OLOJO seclusion. This is how my ancestors have been doing it.
"We should pray very well because things are very hard. We all know the state of the economy. It is a sensitive thing that needs prayer which should not go out of hand.
"My prayer also would be to pray for divine intervention for the government of President Bola AhmedTinubu in order to turn things right because expectation of people is so high", the Ooni stated
The royal father explained that everywhere is so tensed now and people are not finding life easy, but he would use the seclusion period to pray for the leaders.
Ooni said Olojo is an annual festival, stressing that there's nothing he asked for, since 8-years which could not be answered. "I talked to my creator and my ancestors and they answered me speedily.
Oba Ogunwusi called for support for the president in order to move the nation forward.
The News Agency of Nigeria (NAN) reports that the Olojo festival is the biggest festival on the culture calendar of Ile-Ife.
The Olojo (controller of time-Death) festival is celebrated in remembrance of Ogun, the god of iron who is believed to be the first son of Oduduwa as well as the creation of the world according to Yoruba mythology.
The festival takes place annually in October and involves several elaborate ritual prayers led by the Ooni.
It is marked by a carnival-like atmosphere and is attended by people of all ages. Olojo has remained popular in Ile-Ife because it is the only day in the year believed to be specially blessed by Olodumare (the Creator of the Universe). (NAN)