Flooding: FCT Loses 13 lives in 3 Years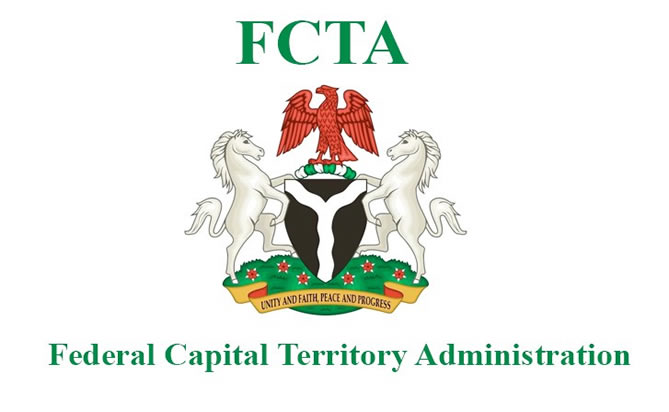 By Laide Akinboade  
The Federal Capital Territory Administration (FCTA), said 13 lives have so far been lost to flooding in 3 years.
The Permanent Secretary, FCT, Chinyeaka Ohaa, stated this when he flagged off the 2019 assessment tour of flood prone area councils of FCT, organised by FCT Emergency Management Agency (FEMA).
He decried the habit of indiscriminate dumping of refuse by residents of Abuja, saying that this is the main cause of flooding in Abuja.

He said that the administration has concluded arrangements to strengthen the impact of sanitary inspectors across the six Area Councils as one of the solutions to the challenge.
"Unfortunately, flooding has become a recurring incident in some of our communities, even in normal rainfall seasons . This is largely due to human influences, especially the persistent attitude of residents dumping refuse in drainage system, farming activities by river banks and building on water ways, which are violations of laid down environmental laws.
We must break away from this costly cycle of recurring flooding, and attitudinal change by all residents remains key.
"Years ago, the presence of local sanitary inspectors popularly known as 'Duran gari' in Hausa was enough to guarantee proper sanitation and good hygiene in communities, and cases of flooding were uncommon unlike today. Probably, this was because of the monetary penalties and other consequences of non-compliance imposed on offenders," he said.
"Given the positive impact of Sanitary Inspectors on the environment, the Federal Capital Territory Administration will strengthen their operations across communities six Area Councils in order to enforce strict compliance to issues of sanitation and the land use Act," the permanent secretary emphasised.
He said the administration will not relent in demolition of buildings constructed on waterways in clear violation of relevant laws because of the overall interest of the public safety.
He urged community leaders, to take greater responsibility in ensuring that residents within their domains comply with waste disposal and building regulations.
He therefore commended FEMA for living up to its responsibilities by implementing programmes that is aimed at ensuring safety of lives and property of residents of Abuja.
In his welcome address, the Director General of FEMA, revealed that 13 lives were lost to flooding in Abuja in 3 years.
According to him, "From our statistics, five lives were lost to flood in year 2017 in FCT. In 2018, seven lives were lost out of which two were children that got drown while attempting to swim in a river. So far in 2019, one life has been lost to flood incident.
"In the light of these worrisome statistics, I want to strongly appeal to community leaders and their subjects to take greater responsibility for flood risk prevention. There is no reason why lives of this magnitude, beside property, should be lost despite flood awareness programs carried out across communities year in year out".
He said nobody can safeguard communities from flood and other dangers more than the communities are willing to safeguard their lives.
"While the primary responsibility of government is to ensure the safety of lives and property, it can only be achieved if preventive programs are taken seriously by the people. It is therefore the responsibility of community leaders to ensure compliance to sensitization messages especially with regards to proper waste disposal and avoidance of building or farming on water ways, while parents should also advise their children against risk behaviours such as swimming during raining season when the level is high".
Over 100 Buildings Face Demolition as FCTA Clears Dutse Makaranta Waterways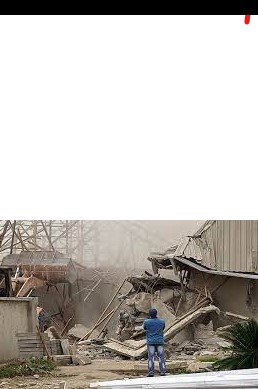 By Laide Akinboade, Abuja
The Federal Capital Territory Administration (FCTA) has commenced the demolition of over 100 buildings constructed on waterways at Dutse Makaranta, a populated suburb in Bwari Area Council in order to prevent perennial flooding in the area.
The Administration said it could no longer wait for unwilling residents to comply with early warnings to save lives, after the destructive flooding that occurred in the community four days ago.

Senior Special Assistant to FCT Minister on Monitoring, Inspection and Enforcement, Ikharo Attah who led the demolition team yesterday to the community, said it would be very irresponsible for any government to wait for residents who were not willing to obey extant directives.
Attah who expressed utmost disgust that occupiers and owners of the buildings on waterways in the community have deliberately refused to heed warnings, said the administration was welding the big stick to save lives, properties and environment.
He noted that it was an act of God that the heavy flooding that swept through the area four days did not leave any record of death, sparing the government of any careless social media backlash.
Attah explained that the owners and occupiers of the buildings on the waterways have been warned and asked to leave the area from the onset, but refused to comply, hence the forceful ejection.
He was particularly bittered that some of the doomed buildings were a private school, churches where innocent children, wards and worshipers would have been swept away, had the flooding occurred on working days or even during religious feast.
"Today we are commencing a citywide operation against buildings sitting on water plains and riverbeds. Here in Dutse Makaranta, you could see heavy flooding, we thank God the rainfall on Sunday afternoon at about 1 and 2pm when many had left the church and school was closed. The water got to the window levels and members had fled. The casualties here would have been extremely massive.
"Most people in this area were out, only two men who were on their beds. When the water came, one of the walls to a building fell on the bed of one man and the man fled his house and packed everything quickly.
"We hope that this will send a strong message to all those who have been on water plains and corridors.
"We thank God that we did not lose any life here. But we wonder how people will put their buildings without a building plan approval and now they are telling us to try and understand.
"FCTA has marked the buildings from Foundation level, they have been warned to leave that this is a disaster zone. They kept marking at window and roofing levels, warning them to leave that flooding was coming, but they never believed," he added.
A resident of the Community, Ibrahim Shaibu confirmed that those affected by the demolition actually were aware that the area was prone to flooding, but ignored all warnings.
Shaibu who claimed he has lived in the community for about 20 years acknowledged that the flooding that occurred three days ago was unprecedented, but thanked God that no life was lost.
He claimed that the indigenous people should be blamed for whatever destruction the flooding has caused, as they have continued to resell the place after each demolition exercise.
Tricycle Riders Grounds Commercial Activities in Yola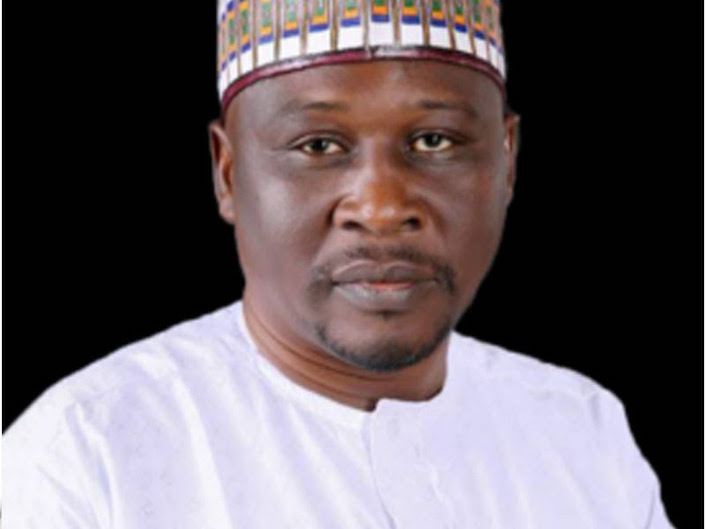 From Yagana Muhammad, Yola
Commercial activities were Tuesday morning grounded in Jimeta, the commercial Headquarters of Adamawa State for over three hours following a violent protest by tricycle riders as a result of what they tagged as unnecessary extortion by Jimeta Marshal in the state capital.
The protesters obstructed commercial activities at Mubi roundabout, one of the commercial nerve centers in the metropolis, forcing business premises to shut down for fear of vandalisation.

The protesters, who barricaded all the four roads linking the Mubi roundabout, causing gridlock for several hours, also stopped business activities at the Jimeta Modern Market.
According to one of the riders, Saidu Abubakar, "early I the morning today (yesterday) one of the marshals stopped me while going about my normal activity and asked me to give him N100 or I should park my keke by the road side and I declined his request".
According to the keke riders they have paid their annual dues and could not understand another due was being imposed on them.
"We pay N100 in the morning and by noon they ask you to pay another N100, more worrisome is that if you ride into Yola South from Yola North, you pay money, even when you can hardly differentiate between the two local government areas," they alleged.
"Apart from this amount, we also pay N6,500 every year to the state government through the ministry of Transportation," another rider said.
Another rider, Adamu Buba also accused the Jimeta Marshall established by Yola North Local Government Council of always forcing them to pay money, which sometimes they don't issue receipt for.
"We blocked this roads because we leant that the governor will pass through this road today, this is only way the governor will not only hear our complain but also see us and help us address the matter once and for all.
When contacted, the Permanent Secretary, Ministry of Transportation, Barrister Asiyale Ananze said the ministry introduced ICT registration for all tricycle owners and riders in the state to reduce security challenges involving tricycles, popularly known as Keke Napep.
"What we did was asking them to buy a form for N1000 and another N3000 which was paid to the Board of Internal Revenue, the N3000 is an annual fee for all tricycles in the state, it is not true that we collected N6,500," Barrister Ananze said.
"Since we introduced the ICT registration of tricycles, we have been able to trace and recover items stolen from their passengers by the shila boys (criminals)," the Permanent Secretary added.
As at the time of filing this report, the office of the Jimeta Marshall is being destroyed by the aggrieved Keke riders.
When contacted, the Adamawa State Police Public Relations Officer, Sp Sulaiman Yahaya Ngroje said a team f policemen has been drafted to the scene of the incident to restore normalcy, adding there were no casualties of any sort during the protest.
Efforts to reach the Jimeta Marshall Commander failed as he was said to be holding a meeting with the chairman of Yola North Local Government Area.
FCTA Warns Apo Pantaker Market Plot Owners to Develop or Risk Revocation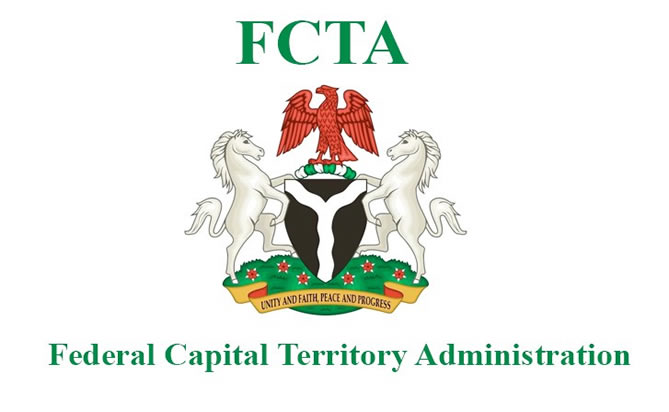 By Laide Akinboade, Abuja
The Federal Capital Territory Administration (FCTA), yesterday warned owners of plots in Apo-Dutse pantaker site to develop their plot within one month or risk revocation of their plots.
The Senior Special Assistant on Monitoring, Inspection and Enforcement to the minister of FCT, Ikharo Attah, lamented that after the administration spent the state resources to clean up the market, most of the owners of plots in the site haven't taken possession of the plots.

He revealed that about 150 illegal shanties and shops were removed yesterday.
"We returned back to Apo-Dutse pantaker market to after spending several days to remove the illegalities on plots of land and we return back for a mop up exercise but somehow we are not too please that most of the allottees have not taken over their land, the Minister of FCT Malam Muhammad Bello, is very bitter and unhappy, because most of the allottees have not taken over their land and he is spending state resources to do the cleanup exercise in terms of buying diesel and paying personnel allowances, servicing the machines etc.
What we are hearing is that some of the allottees are speculating with their land and this cannot continue and is unacceptable.
"People who have gotten land in this place and are waiting for us to clear it should immediately report to Development Control, within the next one month. Not just fencing the land but also getting building plan approval and building on it. They should not leave the land vacant for too long, people are going to go in here, we will be recommending to the FCT Minister and pleading with him that if in the next one month we do not see meaningful development in terms of fencing and ground breaking for structures because the Minister is spending huge amount of state resources to cleanup. And those who have properties are not taking it over. The Minister should revoke the land.
"The only way you can get them to move out of here is for the plot owners to take over their plots and start development. As long as the plot owners are speculating then pantaker and miscreants will take over their plots," Attah stated.
On allocation of alternative to the Association of scrap dealer, Apo-Dutse pantaker market, he noted that the Minister is considering it and they should be patient.
But he warned them against operating with babanbola because it paints them in bad light.
The chairman Association of scrap dealer, Apo-Dutse pantaker market, Anas Ismail, while fielding questions from journalists, he said his people are not regrouping rather they are packing their belongings.
He said they have already written to the Minister to please give them more time to pack their things.
Bala Haruna, Secretary General Apo Dutse pantaker market, also collaborated with what their Chairman said he said nobody came back, that they are dealing with so many things which include cars and others and it will take them some time to pack them.
He also appealed to the Minister to consider their request of allocating a land to do their business.
He also revealed they are over 10,000 scrap dealers in the market.