Flooding: FCT Loses 13 lives in 3 Years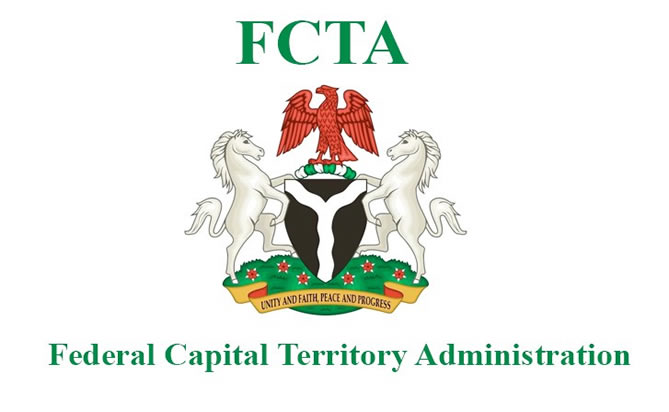 By Laide Akinboade  
The Federal Capital Territory Administration (FCTA), said 13 lives have so far been lost to flooding in 3 years.
The Permanent Secretary, FCT, Chinyeaka Ohaa, stated this when he flagged off the 2019 assessment tour of flood prone area councils of FCT, organised by FCT Emergency Management Agency (FEMA).
He decried the habit of indiscriminate dumping of refuse by residents of Abuja, saying that this is the main cause of flooding in Abuja.

He said that the administration has concluded arrangements to strengthen the impact of sanitary inspectors across the six Area Councils as one of the solutions to the challenge.
"Unfortunately, flooding has become a recurring incident in some of our communities, even in normal rainfall seasons . This is largely due to human influences, especially the persistent attitude of residents dumping refuse in drainage system, farming activities by river banks and building on water ways, which are violations of laid down environmental laws. We must break away from this costly cycle of recurring flooding, and attitudinal change by all residents remains key.
"Years ago, the presence of local sanitary inspectors popularly known as 'Duran gari' in Hausa was enough to guarantee proper sanitation and good hygiene in communities, and cases of flooding were uncommon unlike today. Probably, this was because of the monetary penalties and other consequences of non-compliance imposed on offenders," he said.
"Given the positive impact of Sanitary Inspectors on the environment, the Federal Capital Territory Administration will strengthen their operations across communities six Area Councils in order to enforce strict compliance to issues of sanitation and the land use Act," the permanent secretary emphasised.
He said the administration will not relent in demolition of buildings constructed on waterways in clear violation of relevant laws because of the overall interest of the public safety.
He urged community leaders, to take greater responsibility in ensuring that residents within their domains comply with waste disposal and building regulations.
He therefore commended FEMA for living up to its responsibilities by implementing programmes that is aimed at ensuring safety of lives and property of residents of Abuja.
In his welcome address, the Director General of FEMA, revealed that 13 lives were lost to flooding in Abuja in 3 years.
According to him, "From our statistics, five lives were lost to flood in year 2017 in FCT. In 2018, seven lives were lost out of which two were children that got drown while attempting to swim in a river. So far in 2019, one life has been lost to flood incident.
"In the light of these worrisome statistics, I want to strongly appeal to community leaders and their subjects to take greater responsibility for flood risk prevention. There is no reason why lives of this magnitude, beside property, should be lost despite flood awareness programs carried out across communities year in year out".
He said nobody can safeguard communities from flood and other dangers more than the communities are willing to safeguard their lives.
"While the primary responsibility of government is to ensure the safety of lives and property, it can only be achieved if preventive programs are taken seriously by the people. It is therefore the responsibility of community leaders to ensure compliance to sensitization messages especially with regards to proper waste disposal and avoidance of building or farming on water ways, while parents should also advise their children against risk behaviours such as swimming during raining season when the level is high".
Regular Demolitions 'll End Insecurity – FCTA  
By Laide Akinboade, Abuja 
The Federal Capital Territory Administration (FCTA), Thursday, said its commitment to ensuring the security of Abuja, was the utmost reason for the periodic demolition of shanties and other illegal structures that aided criminal activities.
Senior Special Assistant to FCT Minister on Monitoring, Inspection, and Enforcement, Ikharo Attah made this known to journalists during the cleanup exercise at the Idu area of the federal capital.

Ikharo also condemned the building of makeshift houses at road junctions and at green areas by the illegal occupants of Idu.
"Such structures shall be demolished," he said.
According to him, the structures that were demolished contravened the city's urban and regional planning acts, and the Abuja Environmental Protection Board Acts.
"People see every busy junction, empty lands, as a place where they can just put shanties, thereby endangering the lives of other legal residents.
"Worst still, is that some of these structures served as hideouts for criminals; so when we succeed in removing these illegal structures, we would not have only restored the city's master plan, but we would have also won the war against crime," added Ikharo.
Speaking, the Head, Monitoring and Enforcement, Abuja Environmental Protection Board (AEPB) Kaka Bello, decried the stealing and vandalization of public properties in the area.
"As we can see the drainage manholes have been stolen; these cost the government a lot of money to provide. Aside from that it portends negative implications for the environment. It is an eyesore for a city like this, and we won't allow this!" Kaka vowed.
Also speaking, the Field Coordinator, FCT Special Ministerial Committee on Transportation and Public Nuisances Olumiji Peter, said the demolition being carried out was essential.
"Some criminals lurk in these shanties, and they come out at night to rob innocent people of their valuables," he said.
An occupant of one of the demolished shanties Sadiq Abubakar, said he is a native of Zamfara State, married to two wives, and has six children.
"I want to appeal to the government to give us space to sell and repair things. I don't want to go into kidnapping," Sadiq said.
Expert Lauds Adoption of Disease-Resistant Maize By Local Farmers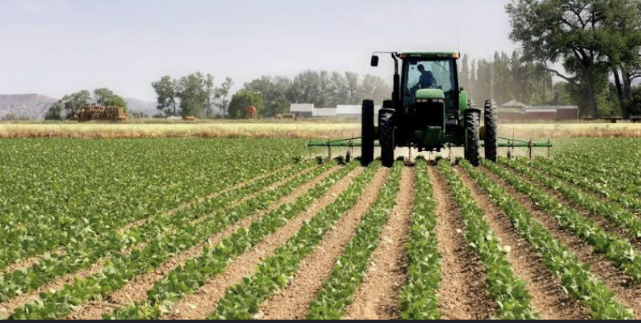 An agriculture expert Ismail Olawale, has lauded the adoption of disease-resistant maize by local farmers to boost productivity.
Olawale, a fellow at the National Agriculture and Extension Research Liaison Service (NAERLS), said this in Lagos yesterday.
The Federal Government, in partnership with Export Trade Group and Nigeria Agro Inputs Dealers Association recently, unveiled disease-resistant hybrid maize seeds to boost crop production.

Olawale, said the disease-resistant maize variant has been in existence for a while but proper adoption will yield increase growth of the sector.
"The recently launched disease-resistant maize hybrid is not a new innovation in the agriculture circle.
"The disease-resistant maize is a improved variety of maize which has been in existence and circulation for more than 7 years now.
"NEARLS in collaboration with the Institute of Agriculture (IOA) and other agric. research institutes have been promoting some of the varieties of these improved seeds.
"They have developed and promotes the adoption of the Stress-tolerant and drought-tolerant maize also for better productivity.
"The disease-resistant maize is a variety in these classes of maize. This maize category is an improvement on what IITA developed about some 4 or 5 years ago," Olawale said.
In addition the expert said, aside increasing productivity of the produce, the maize variant will help prevent disease infestation of crops.
"This maize variety help present disease such as aflatoxin which makes the crop has some carcinogenic contents.
"The disease-resistant maize is great innovation that will help farmers boost production and cut losses.
"However with the adoption of this maize variety by local farmers, we must also put into consideration the off takers of the produce.
"The whole value chain should be sensitised on the adoption of the disease-resistant maize, so they could be sold off easily.
"If the volume of productivity is high and there is no market for it, then the essence of the innovation will be futile," the expert said.
He also called for appropriate training of the farmers for adherence to the right procedures in cultivating the disease-resistant maize to get the desired results.
"The development of these seeds is done in confined laboratory with improved technology and the ability of farmers to apply some of these stringent and complex procedures.
"There are lots of things the farmers need to do to get the desired results of the disease-resistant maize," he said.
Assembly Confirms Executive Secretary for Plateau Drugs, Medical Commodities Management Agency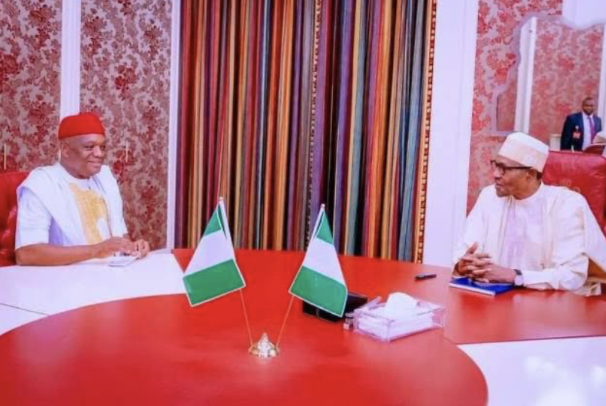 The Plateau State House of Assembly screened and confirmed Fibian Agwo as the Executive Secretary, Plateau States Drugs and Medical Commodities Management Agency.
The action follows a communication from Plateau Gov. Simon Lalong as presented by the Speaker of the House Yakubu Sanda during plenary.
The lawmakers slated April 4 for the second reading for a bill for a law to establish the Office of the Surveyor General of Plateau.

The bill is aimed at boosting land management in the state is sponsored by Saleh Yipmong, Deputy Speaker of the assembly.
Also during plenary, the lawmakers considered a bill for a law to establish the Plateau State House of Assembly Service Commission law.
The house is to repeal the existing Plateau State House of Assembly Service Commission law 2003, as presented by the Majority Leader, Daniel Naanlong.
The legislators fixed March 29 further deliberations, alterations and addition to the bill as observed by members during the plenary