FCTA Loses N18bn Advertisement, Signage Revenue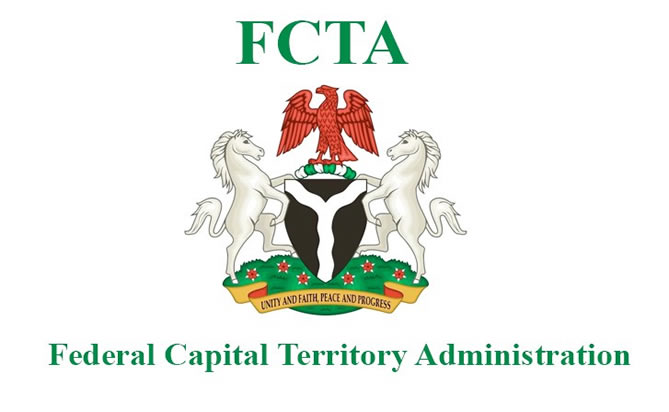 By Laide Akinboade 
The Federal Capital Territory Administration, FCTA, on Thursday said it lost N18 billion naira in six years to clients and business owners involved in outdoor advertisement and signage activities.
The Director, Department of Outdoor Advertisement and Signage, DOAS, Babagana Adam, revealed this in an interview with newsmen immediately after a meeting with the Abuja Municipal Area Council (AMAC) Chairman on how to synergise to stop the leakages by centralising and controlling signage activities in Abuja.

According to him, "We have lost about 3 billion naira each year and when you multiply it times six years, it is18 billion naira that has been lost.
"Imagine how many schools, roads, poutry farms, live stock farms and ICT centres, that would have been built with this money. So we have lost quite alot of money.
"With this new development, I don't want to look at what we are losing, I will rather love that we strategise and synergise to put a stop to the money leakages."
Earlier, AMAC Chairman, Hon. Abdullahi Adamu Candido said the collaboration is overdue by the two organs of the government, FCTA and AMAC, in order to use the available resources to provide services to the people.
Candido said: "In the last three years , it has not been too good, because we all lost out, the reason why we must collaborate and have a new begining to cement the relationship. We must harmonise to stop double payment by the clients."
He also noted that the constitution guarantees local governments to operate, and "if you don't have the capacity, you contract it out so that services can be provided .
"But where Area Councils are undermined are areas that we are frowning at, that we are working together now , I believe it will be understood."
The AMAC boss therefore reiterated the resolve of the council to support the DOAS to achieve its objective.
Tricycle Riders Grounds Commercial Activities in Yola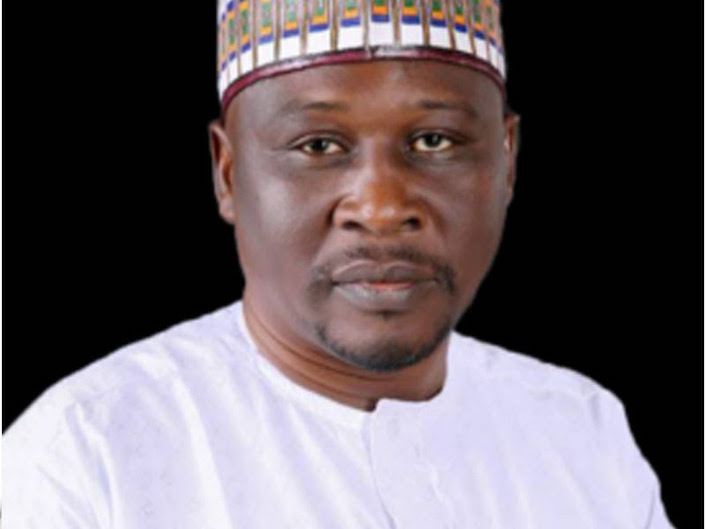 From Yagana Muhammad, Yola
Commercial activities were Tuesday morning grounded in Jimeta, the commercial Headquarters of Adamawa State for over three hours following a violent protest by tricycle riders as a result of what they tagged as unnecessary extortion by Jimeta Marshal in the state capital.
The protesters obstructed commercial activities at Mubi roundabout, one of the commercial nerve centers in the metropolis, forcing business premises to shut down for fear of vandalisation.

The protesters, who barricaded all the four roads linking the Mubi roundabout, causing gridlock for several hours, also stopped business activities at the Jimeta Modern Market.
According to one of the riders, Saidu Abubakar, "early I the morning today (yesterday) one of the marshals stopped me while going about my normal activity and asked me to give him N100 or I should park my keke by the road side and I declined his request".
According to the keke riders they have paid their annual dues and could not understand another due was being imposed on them.
"We pay N100 in the morning and by noon they ask you to pay another N100, more worrisome is that if you ride into Yola South from Yola North, you pay money, even when you can hardly differentiate between the two local government areas," they alleged.
"Apart from this amount, we also pay N6,500 every year to the state government through the ministry of Transportation," another rider said.
Another rider, Adamu Buba also accused the Jimeta Marshall established by Yola North Local Government Council of always forcing them to pay money, which sometimes they don't issue receipt for.
"We blocked this roads because we leant that the governor will pass through this road today, this is only way the governor will not only hear our complain but also see us and help us address the matter once and for all.
When contacted, the Permanent Secretary, Ministry of Transportation, Barrister Asiyale Ananze said the ministry introduced ICT registration for all tricycle owners and riders in the state to reduce security challenges involving tricycles, popularly known as Keke Napep.
"What we did was asking them to buy a form for N1000 and another N3000 which was paid to the Board of Internal Revenue, the N3000 is an annual fee for all tricycles in the state, it is not true that we collected N6,500," Barrister Ananze said.
"Since we introduced the ICT registration of tricycles, we have been able to trace and recover items stolen from their passengers by the shila boys (criminals)," the Permanent Secretary added.
As at the time of filing this report, the office of the Jimeta Marshall is being destroyed by the aggrieved Keke riders.
When contacted, the Adamawa State Police Public Relations Officer, Sp Sulaiman Yahaya Ngroje said a team f policemen has been drafted to the scene of the incident to restore normalcy, adding there were no casualties of any sort during the protest.
Efforts to reach the Jimeta Marshall Commander failed as he was said to be holding a meeting with the chairman of Yola North Local Government Area.
FCTA Warns Apo Pantaker Market Plot Owners to Develop or Risk Revocation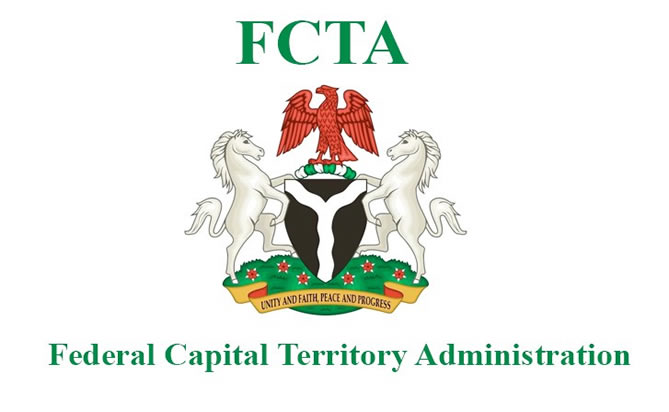 By Laide Akinboade, Abuja
The Federal Capital Territory Administration (FCTA), yesterday warned owners of plots in Apo-Dutse pantaker site to develop their plot within one month or risk revocation of their plots.
The Senior Special Assistant on Monitoring, Inspection and Enforcement to the minister of FCT, Ikharo Attah, lamented that after the administration spent the state resources to clean up the market, most of the owners of plots in the site haven't taken possession of the plots.

He revealed that about 150 illegal shanties and shops were removed yesterday.
"We returned back to Apo-Dutse pantaker market to after spending several days to remove the illegalities on plots of land and we return back for a mop up exercise but somehow we are not too please that most of the allottees have not taken over their land, the Minister of FCT Malam Muhammad Bello, is very bitter and unhappy, because most of the allottees have not taken over their land and he is spending state resources to do the cleanup exercise in terms of buying diesel and paying personnel allowances, servicing the machines etc.
What we are hearing is that some of the allottees are speculating with their land and this cannot continue and is unacceptable.
"People who have gotten land in this place and are waiting for us to clear it should immediately report to Development Control, within the next one month. Not just fencing the land but also getting building plan approval and building on it. They should not leave the land vacant for too long, people are going to go in here, we will be recommending to the FCT Minister and pleading with him that if in the next one month we do not see meaningful development in terms of fencing and ground breaking for structures because the Minister is spending huge amount of state resources to cleanup. And those who have properties are not taking it over. The Minister should revoke the land.
"The only way you can get them to move out of here is for the plot owners to take over their plots and start development. As long as the plot owners are speculating then pantaker and miscreants will take over their plots," Attah stated.
On allocation of alternative to the Association of scrap dealer, Apo-Dutse pantaker market, he noted that the Minister is considering it and they should be patient.
But he warned them against operating with babanbola because it paints them in bad light.
The chairman Association of scrap dealer, Apo-Dutse pantaker market, Anas Ismail, while fielding questions from journalists, he said his people are not regrouping rather they are packing their belongings.
He said they have already written to the Minister to please give them more time to pack their things.
Bala Haruna, Secretary General Apo Dutse pantaker market, also collaborated with what their Chairman said he said nobody came back, that they are dealing with so many things which include cars and others and it will take them some time to pack them.
He also appealed to the Minister to consider their request of allocating a land to do their business.
He also revealed they are over 10,000 scrap dealers in the market.
Abuja Residents Get Free Medical Treatment, Phone Repairs
No fewer than 500 residents of Lugbe area of Abuja have benefitted from the community medical outreach initiated by a newly established Telecommunications company known as Zamsa Mobile.
The Chairman/CEO of Zamsa Mobile, Ogbeni Foluso Awosanya, who spoke recently at the unveiling of the Telecoms office located in Lugbe in Abuja Municipal Area Council (AMAC), explained that the initiative was an integral part of the company's Corporate Social Responsibility (CSR).

"Today we are just opening our store here, and as part of the programmes for the day, we felt we should impact the community in which we are having our business.
"So we are organising free medical outreach for people to get tested for malaria, blood pressure and free drugs.
"Over there too, we are having free installation of screen guards for phones and free phone repairs. And our store is up there where you can have all kinds of phones, smart watches, accessories.
"They are very affordable and durable. They are all guaranteed because we buy directly from the manufacturers.
"So we can beat our chest to say whatever you are buying here, you are buying something of quality and be rest assured you will get value for your money at the best price anywhere," he said.
He further said that the multi-million naira facility would provide services for thousands of Nigerians living in Lugbe area of Abuja who over the years travel to Abuja metropolis to procure phone materials.
He added that all the mobile telephone products procured by Zamsa Mobile had warranty so there was no issue about quality.
"If you have any issue with any of the devices you buy from us, you can always bring it back as far as it is within the stipulated period after purchase, we will replace it for you," he said.
On the provision of employment, Awosanya said that about 10 direct and 50 indirect employments had so far been provided by the firm, such as sales representatives, community health workers among others.
He said that efforts were underway to ensure expansion of the business to other parts of Abuja and neighbouring cities.
While speaking on some of the challenges facing small and medium scale enterprises in Nigeria, Awosanya underscored the need for government's support amidst the lingering economic downturn, just as he called for streamlining of taxes being imposed on SMEs.
"I think the government has a lot to do in terms of helping small businesses to operate and grow, because it's not just about operation.
"When the environment is conducive, when the needed amenities are in place, if there is light I don't have to spend extra kobo buying a generator or fueling it, and so on.
"If there is security, I don't have to employ different security personnel to man my store, and there is also the need for good roads.
"Aside from that, the regulatory agencies too have roles to play. Most of the concerns of people is about the quality of the products that they are buying.
"If the regulatory agencies are doing their works, then there won't be such concerns because when those substandard products are not in circulation, definitely they will not be in Nigeria," he said. (NAN)