FG Plotting Another Strategy to Implement RUGA – CAN
By John Onah
The controversy over the RGGA settlement for herdsmen is yet to abet, as Christians in the country have been warned by the Christian Association of Nigeria (CAN) especially those who reside in the Southern part of the country to remain vigilant despite the initial suspension of the programme.
The warning was given by CAN's secretary, Dr Joseph Ajujungwa, in a statement made available to newsmen on Wednesday
He said suspending the programme doesn't mean the government does not still have the plans to carry it out, saying there was every indication "though it is claimed that it has been suspended, the underground work is still going on.

"
He called on "every Southerner and Christians all over the country to be watchful", stressing that, "even as we pray, we don't need to keep quiet; they are experts in underground work.
"
He added that "We do not have land to give to anybody as a grazing field or colony and we call on the South East governors to maintain their stand that they do not have such a place. Do you know what it means to give 10 hectares of land to herdsmen? We say no to that.
"As CAN, we will preach it from our pulpit, every Imam should peach from the mosque and the traditionalists should stand against it; nobody should relent; no land should be given; any traditional ruler that does that should be dethroned.
"In the North, we have the largest hectares of land, very vast that nobody is occupying. Why are they not building the ranches, Ruga of whatever there? They can come here, take grass and go, and we buy cow in exchange, just like the governors said. We do not have such mass land required."
"We are also calling on the Federal Government to be mindful of what they are doing because cattle rearing is a private farming business. Why should the government support individual cattle farmers against other farmers?" On the threat and ultimatum issued by a coalition of Northern Youths, Ajujungwa said "they should understand that nobody has the monopoly of violence.
As they are planning to attack, others are planning to defend themselves and we cannot run away.
"CAN is calling on all Christians, all law-abiding citizens of Southern Nigeria to please watch and pray. Watch means that you must open your eyes to see what is going on and therefore pray; do not relent.
"Anybody that is coming to buy land now, in the name of the business, factory, and what have you, let us be cautious in dealing with the person because their plot is to turn such into a colony", the statement reads

Uba Promises to Turn Around Benue Fortunes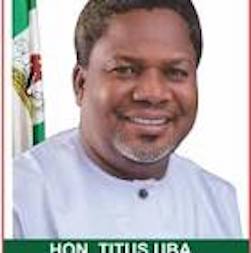 From David Torough, Makurdi
Benue State PDP governorship candidate and Speaker of the State House of Assembly, Rt. Hon Titus Uba has assured of his commitment to turn around the fortunes of the state through agriculture and industrialization if elected governor in 2023.
Uba made the pledge when he played host to Benue State Forum of Supervisory Councillors at his residence in Makurdi.

He posited that he would exploit the comparative advantage of the State in agriculture in line with his blueprint in agriculture tagged: "our soil is our oil" to fast tract development, stressing that as an Engineer, he would not leave out industrialization which has a symbiotic relationship with agriculture.
The State number one Lawmaker enjoined people youths to engage in productive economic ventures to attract support from the Youth Development Commission billed to be established by his administration and commended the Forum for finding him worthy of their support.
Also speaking, the deputy Speaker, Benue State House of Assembly, Rt. Hon Christopher Adaji expressed confidence in the capacity of Engr. Uba to take Benue State to the next level of development and called on Benue people to rally support for him.
Earlier, Leader of the Forum, Hon Jeff Atongo who is Supervisor for agriculture, Katsina – ala Local Government Council said, they had come to congratulate the Governorship flag bearer over his victory at the primaries and to assure him of their support and solidarity.
The group also poured encomium on governor Ortom for his leadership that has enthroned internal democracy in the PDP, a development he noted, ensured rancour free PDP primaries in the state.
In his remarks, former chairman, Makurdi Local Government Council, Hon. Gbashima Joseph described Uba's emergence as a demonstration of unity of purpose and called on Benue people to team up with the PDP to win the 2023 polls.
Buhari to British PM: No Third-term for Me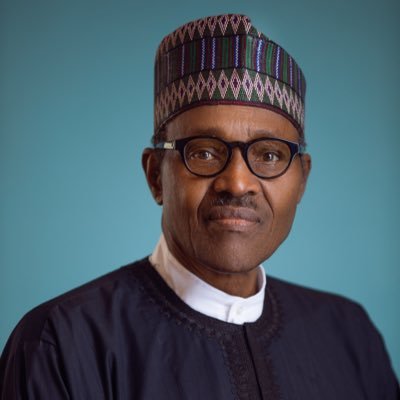 By Mathew Dadiya, Abuja
President Muhammadu Buhari yesterday held a bilateral meeting with Prime Minister of Great Britain on the sidelines of the 26th Commonwealth Heads of Government Meeting (CHOGM) in Kigali, Rwanda, during which he once again reiterated his resolve to respect the maximum term limit in the Nigerian Constitution.
The PM, obviously not quite familiar with the maximum two terms limit, had asked if President Buhari would run for office again; to which the latter responded: "Another term for me? No! The first person who tried it didn't end very well.

" (General laughter).
Special Adviser to the President, Media and Publicity, Femi Adesina, in a statement yesterday, said that, the leader of the proscribed Indigenous Peoples of Biafra (IPOB), Nnamdi Kanu, not being allowed to see his lawyers privately, the President dispelled such insinuation, saying the detained separatist was being given every opportunity under the law "to justify all the uncomplimentary things he had been saying against Nigeria in Britain,"
Buhari said: "He felt very safe in Britain, and said awful things against Nigeria.
We eventually got him when he stepped out of the United Kingdom, and we sent him to court. Let him defend all that he has said there.
"His lawyers have access to him. Remember he jumped bail before, how are we sure he won't do it again, if he's admitted to bail?"
On the keenness expressed by the PM to help Nigeria in the area of security, the President said helping to stabilize Libya could be an initial good step, as the fall of Muammar Gadaffi after 42 years in power unleashed his armed guards on countries in the Sahel, "and they are causing havoc everywhere, as the only thing they know how to do is to shoot guns."
On Boko Haram insurgency, Buhari said there was serious effort to educate the people on the fact that only an unserious person could kill innocent people, "and say Allah Akbar (God is Great). God is justice. You can't take innocent souls, and ascribe it to God. And the education process is working, the people now understand Boko Haram as anti-God, and not about religion."
Johnson said he was delighted about the good news on trade between the two countries, adding that the UK was further reducing tariffs on some goods going to Nigeria.
He described the relationship between the countries as "very strong attachment," adding: "I just want to be sure that we are doing enough. It's a massive partnership for us, and we need to capitalize on it."
The Prime Minister offered condolences on some recent attacks in Nigeria, particularly on churches.
DAILY ASSET Roundtable: Guests Condemn Bad Politics,  Knock Economy
By Ubong Ukpong, Ibraheem Hamza Muhammad, Eze Okechukwu  Idris Umar, Abuja
Panelists at the DAILY ASSET 5th Anniversary Roundtable, organised yesterday at the Nicon luxury hotel, Abuja, did justice to issues in the national economy, and politics as well as the role of the media in the 2023 General Elections.
The discussants were united on the fact that Nigeria needed a competent and intelligent leader to take over its affairs from President Muhammad Buhari by May 29, next year.

The roundtable, attended by the academia, politicians, media personalities and top government functionaries was chaired by Dr. Patrick Ukase, Head of Department, History and International Studies, Kogi State University, Anyingba. The panelists included the Benue State Governor, Dr. Samuel Ortom, who was represented by the Director General, Benue Liason Office, Abuja, Gideon Hemba, Dr.
Amaechi Anaekwe, Director of Programmes, Africa Independent Television, (AIT), Hon. Francis Ottah Agbo, lawmaker representing Ado, Ogbadigbo and Okpokwu Federal Constituency of Benue State, Dr. Abbas Idris, Director General, Federal Capital Emergency Management Agency, Dr. Cletus Akwaya, the Publisher and Editor-in-chief, DAILY ASSET Newspaper, and staff and management team of the newspaper among others.
Prof. Ukase noted that the economy, security, infrastructure and all other aspects of national lives suffer neglect when any country fails to recruit the right kind of political leaders, stating that "the system won't be open to talents and merits would not matter anymore."
He expressed dissatisfaction with the way Nigerian economy, bureaucracy and governance at all levels have been abandoned because of next year's general elections, noting that the economy and governance should never be sacrificed on the alter of power acquisition.
Prof. Ukase identified media challenges to include ownership,
control, molestation of journalists by security agents, often resulting in arrests and illegal detention , poor rumenerations or even no renumeration at all and lack of modern professional tools including computers and camera, however praised the management of DAILY ASSET Newspaper for its resilience and consistency in production.
Hon. Francis Agbo noted that good governance was an irreducible minimum and challenged Nigerians to go all out for their voter's card and vote in only the most competent political leaders in the next general elections, adding that the country was bleeding.
"Structures don't win elections. Casting of votes win elections. We should all cast our votes wisely, for the most competent persons and in doing so,we should forget ethnicity, religion, sex and tribe. The country is bleeding from insecurity, lack of power, unemployment and youths restiveness. Now, it's time we all join hands and fix Nigeria", he said.
Agbo who is Chairman House of Representatives Committee on Drugs and Narcotics, said that it was rather becoming funny to hear people talk about religion and political party structures ahead of the general elections, when the country was passing through trying times.
He said there were candidates capable enough to redeem the country from the present woes and Nigerians must get it right by giving their votes only to such candidates, irrespective of party, religion or tribe.
"I hear them say this man does not have structures. Do structures go to polling units to vote? It is Nigerians that vote," the lawmaker said.
He asked citizens to take advantage of the ongoing Continuous Voters Registration (CVR), to be registered and move to polling units closer to them, to be able to vote in the upcoming elections.
"Nigeria is bleeding. You must vote to save the country. They said they were coming to change everything from top to bottom and ended up destroying everything from top to bottom," the legislator said.
Apparently criticising the ruling All Progressives Congress (APC),
Agbo, who is of the opposition Peoples Democratic Party (PDP), commended DAÌLY ASSET and expressed confidence that it would continue to educate the public on the issues concerning the forthcoming general elections.
On his part, Dr. Idris, Director General of the Federal Capital Emergency Management Agency urged media practitioners to delve more into investigative journalism, noting that journalists should interrogate government policies and action all the more.
"Firstly, investment in the media industry by intellectuals will bring out the best in the country. Journalists should spend more time on investigative reporting, especially as it concerns government projects both at the states and federal levels. Any project that doesn't address the needs of the people should be reviewed. The media really has to work strongly along that line. With this, the government at all levels will sit up and in the end, it benefits our country and the benefits are all ours," he said.
Barring his mind on the subject matter, Dr. Anaekwe, Director of Programmes at the African Independent Television, (AIT) also observed that Nigeria will get better with the right leadership, and not just with people with thirst for power. He applauded the management and staff of DAILY ASSET Newspaper for the roundtable, and urged them not to buckle in the face of challenges.
The publisher of the newspaper, Dr. Akwaya thanked the guests for dissecting the theme: "The Media, National Economy, Politics and 2023 Elections," with expertise and wisdom. He gave glory to God for standing by the company through thick and thin.
DAILY ASSET Newspaper hit the newsstand on June 12,2017 as a weekly Abuja-based tabloid and went daily on November 18,2018. The tabloid has remained consistent in newsstands ever since, expanding its platforms to include a daily e-paper, circulated globally and a vibrant website.