Kogi Guber: Ogbeha, Ibro to Lead PDP Campaign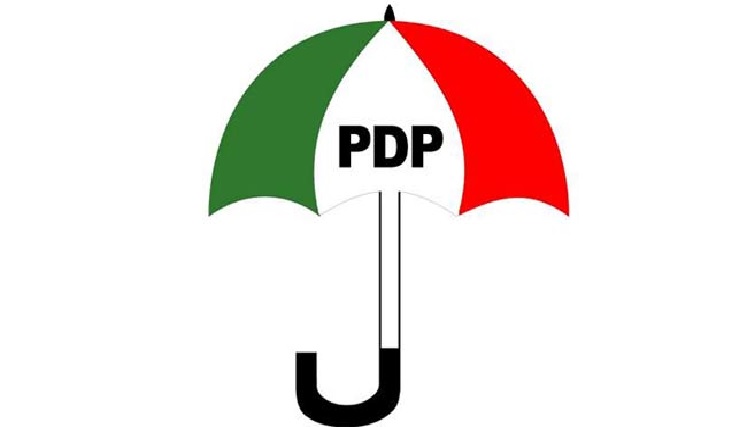 By Gabriel Atumeyi
THE People's Democratic Party (PDP) campaign for the November 16 governorship election in Kogi state on Saturday received a boost with ex-Governor Ibrahim Idris accepting to chair the campaign council.
Also, Senator Tunde Ogbeha who represented the Kogi West senatorial district from 1999-2007 has been appointed deputy chairman of the council.

Another grassroots politician, Badamasuyi Abdulrahaman will serve as secretary.
The Kogi PDP chapter had suffered a hitch a few days ago when the senator representing Kogi West, Dino Melaye, turned down the offer to lead the party's governorship campaign.
Melaye has since been replaced with a serving member of the House of Representatives, Mr Tajudeen Yusuf who represents the Kabba-Bunu/Ijumu federal constituency.
Expressing optimism about PDP's chances in the election, Yusuf said the party has got a trump card in the Musa Wada/Sam Aro ticket to win the election.
Describing the PDP candidate as experienced and properly educated personality, Yusuf said Wada rose to the top of his public service career through diligence, dedication, commitment, competence and integrity.
"He has the administrative capacity, organisational capabilities as well as tremendous goodwill to positively turn around the fast-dwindling fortunes of our dear state.
More importantly, with our faith in Almighty God, we are confident that our Creator will give us victory come November 16, 2019, Yusuf added.
Stressing the collective desire of the people of Kogi State for genuine change, Yusuf said the Musa/Aro ticket would bring about meaningful growth and development as well as the resuscitation of the Kogi dream.
Purposeful Leadership Behind China's Emergence As Global Power – PMB
By Gabriel Atumeyi
President Muhammadu Buhari yesterday said China's emergence as a global power-house is reflective of the country's purposeful leadership over the last 70 years.
President Buhari stated this while felicitating with His Excellency, Xi Jinping, President of the People's Republic of China, on the upcoming 70th anniversary of the establishment of People's Republic of China.
The President in a statement by his media aide, Femi Adesina also congratulated the Communist Party, and the people of China on the anniversary.
Buhari who expressed excitement about the ever-increasing level of cooperation between Nigeria and China, he further added that the partnership between China and African countries under the umbrella of Forum on China – Africa Cooperation, FOCAC is breaking new frontiers for the development of Africa in a mutually beneficial environment.
A letter from the Nigerian leader to the Chinese President reads in part:
"On behalf of the Federal Government of Nigeria, I felicitate with Your Excellency, the Communist Party and the people of China on the occasion of the 70th anniversary of the establishment of People's Republic of China.
"The past seventy years have been decades of political steadfastness, remarkable development, dedication and purposeful leadership leading to the emergence of the People's Republic of China as a global power-house.
"I rejoice with the hardworking and patriotic people of China who have demonstrated over the years a very high sense of unity of purpose, immense hard work, patriotism and full confidence in their leaders.
"I cherish the partnership between China and African countries under the umbrella of Forum on China – Africa Cooperation, FOCAC, which is breaking new frontiers for the development of Africa in a mutually beneficial environment.
"I am also excited about the ever-increasing level of cooperation between our two countries.
"Once again, I congratulate you and all Chinese worldwide on this landmark celebration."
Economic Group Backs FIRS on Unremitted Revenue Recovery From States, LGAs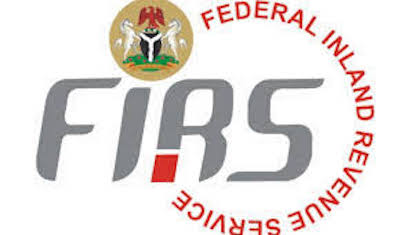 An economic policy think tank group, Global Economic Policy Initiative (GEPiN), yesterday said that the powers of the Federal Inland Revenue Service (FIRS) to recover unremitted taxes deducted by states and local governments are well in order, and in accord with the country's fiscal laws.
The Global Economic Policy Initiative (GEPiN), an economic policy think tank, stated this in a statement issued on Sunday while responding to the communique issued by the Body of Attorneys-General of the 36 States of the Federation (BOAG) at the end of their meeting in Lagos.

The group warned Federal Government agencies to stop issuing threats to state governments claiming that "states are equal and not subservient to the federal government."
The communique of the body came against a backcloth of a public notice released by the Service to commence the enforcement and recovery of unremitted tax deductions owed by some states and local governments.
"The States are pitifully wrong and misguided in this position. The laws demand that they are to deduct Value Added Tax, Withholding Tax among others from their Service providers, on behalf of the Federal Government and remit them accordingly. Their communique was hastily put up and lacked basis in law," the statement signed by the group's President, Mr. Bernard Okri stated.
"BOAG's position is anything but rational, and can best be described as a puerile and ill-advised one.
"Notwithstanding that Nigeria operates a decentralized tax system where each level of government is independently responsible for the administration of taxes within its jurisdiction, the provisions of Sections 78(3), 79(3), 81 of the Companies Income Tax Act (CITA) and Sections 9(I), 13(1) of the Value Added Tax Act (VATA) mandate Ministries, Departments and Agencies of Government (MDAs), Parastatals and other establishments to deduct WHT and VAT while making payments to third parties and remit same to FIRS.
"By the provisions of the relevant laws, States and Local Governments are also statutorily mandated, as agents of collection, to deduct at source and remit to the Service, all taxes deducted, within twenty-one days.
"However, from the contents of the recent publications by FIRS, most States and Local Governments have failed to comply with these provisions of the law and it not surprising that FIRS is taking every necessary step to recover those unremitted funds within the ambit of the law.
"Much as the concurrent utilization of our tax system is desirable in order to maximize tax revenue collection, to fund critical infrastructure, and create a healthy fiscal relationship between all tiers of government, a cursory look at extant tax laws would reveal the necessity for caution on the part of BOAG and the overriding need to avoid the temerity to question those laws," GEPiN noted.
GEPiN accused the body of challenging a legitimate process backed by Statute.
"Moreover, BOAG's position has made only one thing clear: a regrettable rashness that results from underrating the dangers in, or a failure to critically evaluate the consequences of, throwing a spanner in the works by attempting to stop a legitimate process initiated by FIRS, which statutorily assesses, collects and accounts for taxes that are eventually utilized by all the tiers of Government," it noted.
The statement went further to state that there was so much the States could do to raise revenue, rather than begging cap-in-hand for revenue collected by the FIRS.
"It is simply a continuation of the lazy and beggarly attitude of States who come cap-in-hand to share revenue collected by FIRS.
"There is so much the States can do in terms of internally generated revenue but would rather go to the godfather, the Federal Government to be able to pay salaries. So much disappointment, but what can be expected from typical spineless States that only survive by asking for funds from the Federation account."
The group commended the FIRS for optimised revenue collection especially given the country's economic circumstances.
"Certainly, at a time when the nation is in dire need of funds to meet myriads of financial obligations, FIRS has demonstrated and continues to demonstrate its role in optimizing tax revenue collection, therefore deserves encouragement from, and not active hostility or self-serving opposition by, those for whose benefit the taxes are collected.
"Kudos to FIRS for its determination to remain focused on the recovery of those unremitted taxes knowing that their power is derived from the provisions of the relevant laws, notwithstanding BOAG's impertinent and presumptuous resistance," the statement noted.
2023 Presidency: PDP, APC Chieftains Bicker Over  Atiku, Tinubu Chances.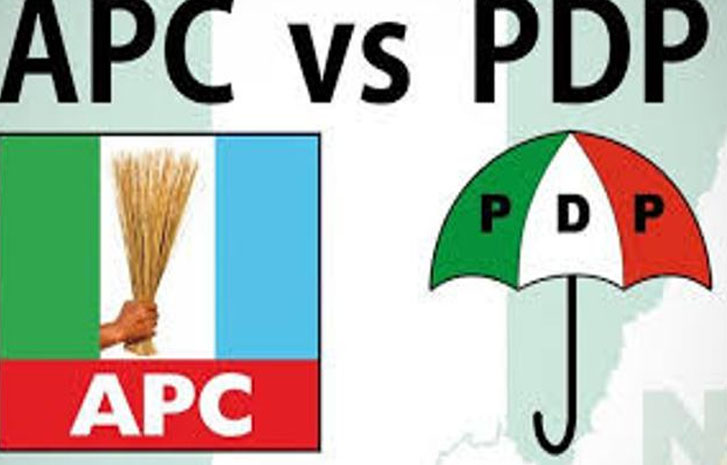 The Ondo Central Senatorial Candidate on the platform of the Peoples Democratic Party (PDP), Mr Ifedayo Adedipe, has said that the crisis rocking the party will not stop it from winning the 2023 general elections.
The senatorial candidate is optimistic that the crisis trailing the opposition party after its presidential primary election will soon be resolved.
Adedipe, a Senior Advocate of Nigeria (SAN) stated this in an interview yesterday in Akure.

According to him, PDP will win resoundingly in Ondo Central Senatorial district due to poor performance of the ruling All Progressives Congress (APC) in the state.
"I have never believed and still not believe in incumbency factor because the so called ruling party has no good record that can secure them victory.
"So, it's left for the electorate to decide if their lives are better off; better secured or united under the ruling party.
"I count on good sense of our people and I think I am optimistic of winning the forthcoming election for Ondo Central Senatorial district," he said.
Speaking on the picking of Vice Presidential Candidate of the party, Adedipe, who described Gov. Nyesom Wike of Rivers as one of the strong pillars of PDP, called on the party leadership to manage post primary election crisis properly and ensure he is well treated.
"This is an internal crisis and nobody can dispute the good performance of Gov. Wike, his resoluteness and charismatic. So, if he fell poorly treated; I believe the leadership needs to address the issue wisely.
"Wike is a rocket party leader because when others ran away, he was there. So, it is natural to feel that he has been badly treated and if you ask me, I fell he has not been well treated in the post primary election arrangements.
"But we still have some months to the general elections and the matter will be resolved," he said. (NAN)
Osita Okechukwu: Tinubu Will Win Election by 60 Percent
The Director-General of the Voice of Nigeria, VON, Osita Okechukwu, yesterday predicted that the All Progressives Congress, APC, presidential candidate, Bola Tinubu, would win the 2023 elections.
Okechukwu said Tinubu would win the presidential election by 60 percent.
The founding member of APC made the prediction while addressing newsmen at the APC National Secretariat in Abuja.
He noted that APC has more lawmakers at the National Assembly, adding that they would work towards Tinubu's victory.
Okechukwu stressed that APC members in the National Assembly would not betray Tinubu in 2023.
He insisted that the chances of the APC presidential candidate winning the 2023 presidential election were very high.
According to Tinubu: "Asiwaju has 60 percent of winning this election. We are in charge of 22 states of the federation. We have the majority in the National and State Houses of Assembly – they are not going to betray him.
"Even in the South-East, that has never been our (APC) stronghold, on the day of the election, we are going there to protect our mandate.
"Tinubu can win in Nigeria if you can't have northern support. No northerner can win without a southern stronghold. That's why I'm giving Tinubu about 60% chances."
Group drums support for Obi A Political support group, under the aegis of Obi Campaign Mobilisation Team, yesterdayday drummed support for Peter Obi, Labour Party's Presidential candidate ahead of 2023 general elections.
The group also called on eligible voters to take advantage of the ongoing voters registration to get registered to enable them to exercise their voting rights during the elections.
Mr Patrick Ochioni, the Convener of the group, while speaking at the event in Karu Local Government Area of Nasarawa state, said the group was solely formed to mobilise and canvass support for Obi's presidential bid.
Ochioni, who is also a Labour Party candidate for Karu – Gitata constituency, Nasarawa state, said the group had confidence in Obi's capacity and competence to entrench good governance in Nigeria.
According to him, Nigerians have suffered enough in the hands of their leaders, especially under the Peoples Democratic Party and All Progressives Congress, noting that it was high time people realised this and vote for a better Nigeria.
Ochioni disclosed that Obi mobilisation campaign team had covered the 13 Local Government Areas of Nasarawa state and spread to 17 states of the federation.
"We need a better Nigeria, the only way we can get a better Nigeria is to go to the streets, markets, mosques and churches to tell our people; and the only way we can have a better Nigeria is by voting Peter Obi.
"Before he became governor of Anambra, he was already a successful business man, he set a record that nobody was able to beat up till date when he led the state for 8 years. "We need somebody who has good managerial skills, competent, intelligent, knowledge of economy; somebody who will make Nigeria a producing nation but not a consuming nation that is known for," he said.
He called on people to vote their conscience but not to mortgage their future by selling their votes to money-bag politicians, adding that a vote for Obi is for employment, security, education, functional health care, infrastructure development.
Also, High Chief Jerome Agbo said Nigerians were worried, given what was happening in the country, noting that Nigerian youths and women looked up to Obi to unify the country, settle insecurity and end university strikes so that children could return to school.(NAN)
Nigerian Households Spend $14bn Annually to Fuel Generators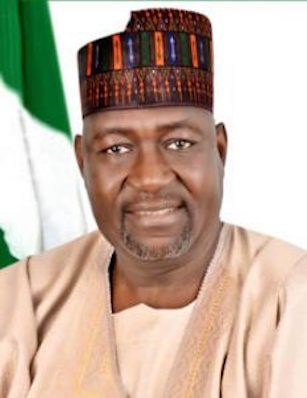 Over 40 per cent of households in Nigeria own and use generators to meet their electricity requirements, figures contained in a power sector report jointly put together by a research firm and a financial institution, showed.
It also stated that the affected households spent about $14bn annually to fuel their generators, as the power supply from the national grid continued to falter.

The June 2022 report by Stears and Sterling, titled, "Nigeria's State of Power: Electrifying the Nation's Economy," obtained by our correspondent on Friday in Abuja, stated that the cost expended on diesel and petrol for electricity generation by Nigerians was having severe economic impact on households and businesses.
It read in part, "Nigerian households, on average, have electricity in their homes for 15 to 18 hours each day. Of that, 44 per cent (or 6.8 hours) is self-supplied by generators.
And this differs by geography. In a state like Taraba, only 19 per cent of households report having electricity.
"Over 40 per cent of Nigerian households own generators, and bear the associated costs. First, the cost of purchasing generators – an estimated $500m between 2015 and 2019, higher than the proposed capital expenditure in Nigeria's 2022 budget.
"There is also the cost of powering these generators. Sources and estimates vary widely, but the African Development Bank estimated that Nigerians spend $14bn fuelling petrol or diesel powered generators."
"While PMS (Premium Motor Spirit) or petrol prices have been kept artificially low for the consumers through subsidies, variations in AGO (Automotive Gas Oil) or diesel prices can have a severe impact on households and businesses as Nigerians are currently experiencing," the report added.
The report stated though the National Bureau of Statistics diesel price watch for February 2022 showed a less than 10 per cent rise in the price of fuel from the beginning of the year, diesel was widely sold at prices 200 to 300 per cent up from the end of last year.
This, it said, had made it incredibly difficult for households or businesses to plan and manage themselves.
The analysts noted in their report that while petrol prices appeared more stable, prices were kept artificially low by government subsidies which were generally acknowledged to be unsustainable even in the near to medium term.
"These prices make the small petrol generators more attractive to households and MSMEs (micro, small and medium enterprises), they stated.
"However, perennial issues like product scarcity, make using these generators unreliable as well as expensive," they added.
Power experts at Stears and Sterling observed that Nigeria had one of the lowest electrification rates in the world.
They stated that in the most populous country in Africa, 43 per cent of the population had no access to grid electricity.
"This means that 85 million Nigerians are not connected to – and cannot receive electricity from – the Nigerian transmission grid," they stated in the report.
The report added, "While Nigeria's electrification rate is above the Sub-Saharan Africa regional average of 47 per cent, it lags significantly behind its peers across the continent and the global average.
"Nigerians who do have access to power also have to contend with its poor quality, typically exhibited by epileptic supply.
"Households connected to the grid only receive an average of seven hours of electricity per day, forcing them to turn to alternative energy sources – most prevalently diesel generators, an expensive and dirty source of energy."
The report stressed that the impact of not having reliable energy could not be overstated, adding that "economic losses associated with Nigeria's energy crisis are estimated at N10tn ($26bn) – the country's 2022 proposed budgetary revenue and roughly three times what it actually earned in 2020."
Proffering measures to help address the country's electricity problems, an energy expert, Prof. Yemi Oke, called for the appointment of individuals with expertise in handling power issues.
"Put those who are radically-proactive to deploy knowledge-based strategies to re-reform, because we need to go through another round of power sector reform, and the NERC (Nigerian Electricity Regulatory Commission), which I honestly think is unconstitutional as presently constituted.
"I've written and severally said this years ago. We can't be talking of a federated grid system or power sector in the 21st century! By virtue of the constitution, every state should, by now, have their equivalent of NERC.
"For example, Ogun State Electricity Regulatory Commission; Lagos; Kano, etc, to license power generation, transmission, and distribution. That's what our constitution says, but what operates is the reverse.
"You can imagine if the experiential efforts of Bola Tinubu with ENRON had been allowed to thrive and not undermined by 'federal might', same way Jakande's metroline was thwarted! It is well with Nigeria," he added.