Lesser Hajj: NDLEA Arrests Saudi-bound Widower With 14.4kg Cocaine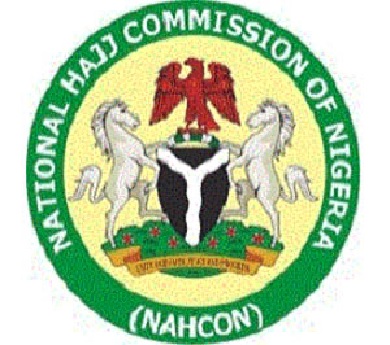 The National Drug Law Enforcement Agency (NDLEA) has arrested a widower, Ahmed Ariyibi and a divorcee, Silifat Akanbi at the Murtala Muhammed International Airport, (MMIA) Lagos for alleged drug trafficking.
The Director, Media and Advocacy of the agency, Femi Babafemi said this in a statement on Sunday in Abuja.
Babafemi said the suspects who were going for lesser hajj in Saudi Arabia, were arrested for attempting to export 14.
4 kilograms of cocaine concealed in lace and ankara fabrics.
He said that Ariyibi was arrested on April 20 at the screening point of MMIA terminal 2, during outward clearance of Qatar Airways passengers travelling from Lagos via Doha to Medina, Saudi Arabia.
According to him, when his carry-on bag was checked, four set of white lace material with linings of substance that tested positive to cocaine weighing 11.50kg was discovered.
"The suspect who claimed to be a widower and an advertising practitioner said his original plan was to ingest the drugs.
"He, however, said that he had to change his mind after failed attempts to swallow bitter cola, which he was using to practice the process.
"He is expected to be paid N1.8 million upon successful delivery of the consignment in Medina, Saudi Arabia, "he said.
Babafemi said that on April 19, NDLEA officers at the Terminal 2 of the airport also arrested Mrs Silifat Akanbi with 2.90 kilograms of cocaine.
He said she was arrested during the outward clearance of Qatar Airways passengers from Lagos via Doha to Jedda, Saudi Arabia.
"A search of her hand luggage led to the discovery of six sheets of cocaine weighing 2.90 kilograms concealed in ankara fabrics.
"Preliminary investigations revealed that the suspect is a divorcee and a trader who used to hawk cloths around Awoyaya area of Ajah in Lagos State.
"Based on information in her statement, a follow up operation that lasted through the night into the early hours of April 20 was carried out.
"This was during which the person who recruited her, Alhaji Adebayo Adeola Wasiu was arrested at No 28, Olateju Street, Mushin, Lagos.
Wasiu is the managing director of B&T Travel Agency, "he said. (NAN)
Four Missing Children Believed to be Alive, 17 Days After Plane Crash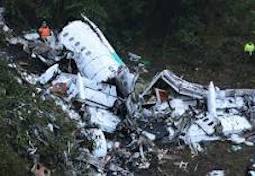 Colombian authorities were believed to have found three children and a baby alive 17 days after a plane crashed with them on board in the jungle in the south of the country.
President Gustavo Petro made this known on Wednesday evening.
"After arduous search efforts by our Military Forces, we have found alive the 4 children who had disappeared due to the plane crash in Guaviare.
`A joy for the country,'' Petro tweeted.
Colombian armed forces were still to confirm they had located the four minors – aged 13-years-old, 9-years-old, 4-years-old and 11-months-old.
On Wednesday morning, they found an improvised shelter built with sticks and branches in the jungle.
The Colombian government deployed more than 100 soldiers, sniffer dogs and local indigenous people to find the children.
The children were on board a Cessna C206 light aircraft when it crashed in the Amazon in the southern Caquetá department on May 1.
The three adults on board died in the crash. (dpa/NAN)
Senate Urges CBN to Release $717.4m Trapped Airlines Funds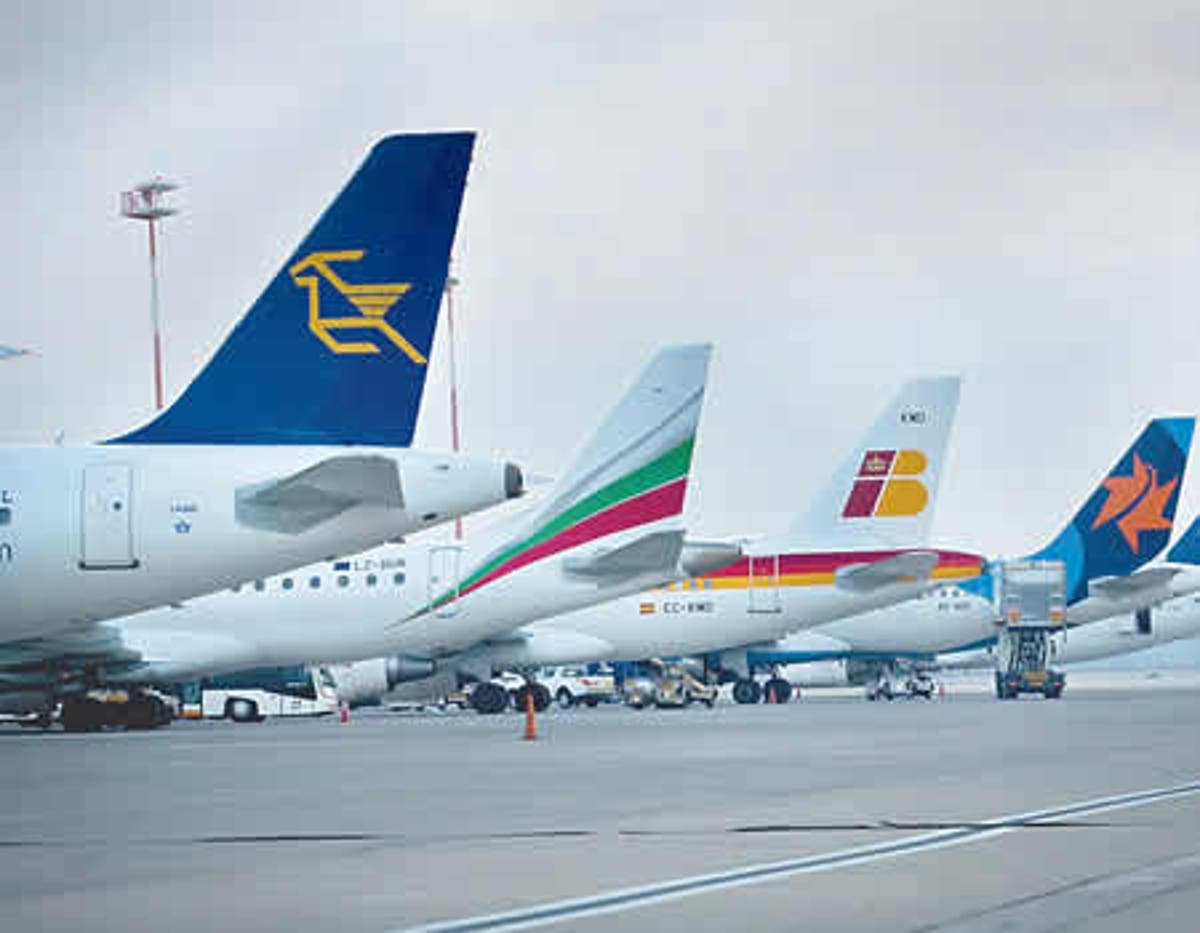 The Senate, on Wednesday, urged the Central Bank of Nigeria (CBN) to release 717, 478, 606 dollars airlines funds trapped in the country.
The upper chamber also called on the CBN to allocate 25 million dollars to airlines operating in Nigeria at its forth-nightly dollar auction.
These resolutions were reached sequel to the consideration of a motion titled: "Current Issues on airlines blocked funds in Nigeria" sponsored by Sen.
Biodun Olujimi (PDP-Ekiti) on Wednesday at plenary.
Olujimi chairs the Senate Committee on Aviation.
Vice Chairman of the Committee, Sen. Bala Na'Allah (APC-Kebbi ) presented the motion on behalf of Olujimi.
The upper chamber also called on the Federal Government to urgently reverse the current trend of increasing airlines blocked funds in Nigeria.
It called on President Muhammadu Buhari to direct the CBN Governor,Mr Godwin Emefiele to pay up the blocked funds to the affected airlines.
The upper chamber further appealed to the airlines operating in the country not to withdraw their services while efforts were on-going to resolve the issue.
Moving the motion, Na'Allah said that since Jan. 2021, Nigeria had been the most challenged country in the world for the airlines to repatriate their funds to support their operation.
In Feb. Nigeria alone accounted for 44 per cent of total airlines blocked funds in the entire world.
The total airlines blocked funds in Nigeria as at March amounted to 717,478,606, dollars comprising matured bids that the CBN was yet to deliver, bids yet to mature and cash balances in airlines' accounts for repatriation.
The matured bids not delivered by CBN amounted to 186.5 million dollars accounting for 26 per cent of total blocked funds while three stakeholders (IATA, Qatar Airways, and Ethiopian Airlines) accounted for 57 per cent of total blocked funds.
A review of airlines' blocked funds in Nigeria in the last six months shows an average month-on-month increase of 49.3million dollars.
The consequences of these blocked funds are: Cheap tickets are not available in Nigeria because taxes and inflation will have eroded the profit when the funds are kept for a very long time.
This makes tickets very expensive and limited because neighbouring countries get the cheap tickets because of prompt payments due to prompt repatriation of funds.
Senators in their contributions supported the motion and voted to approve the prayers when
they were put to voice vote by Senate President Ahmed Lawan(NAN)
143 Passengers Safe as  Max Aircraft Crash-Lands in Abuja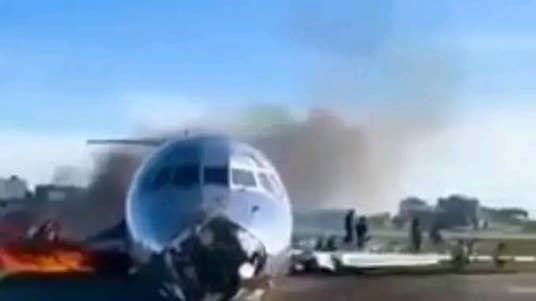 A Flight belonging to Max Air carrying 143 passengers from Yola, Adamawa State has crash-landed at the Nnamdi Azikiwe International Airport Abuja.
An infant was also on board the aircraft.
Confirming the incident in a statement, the management of Max Air says the accident occurred after the aircraft experienced two tyre bursts on landing in Abuja.
"On May 7th, 2023, a Max Air flight with 143 passengers and 01 infant on board, departing from Yola at around 14:05 and was scheduled to arrive in Abuja at 15:00.
However, the aircraft experienced two tire bursts on landing in Abuja, and the emergency response team quickly responded at the Nnamdi Azikiwe International Airport," it said.
"We are pleased to report that all passengers and crew on board the aircraft are safe and sound. The airline has taken all necessary steps to ensure that the passengers are comfortable and are being taken care of during this time," the statement added.
"They have been conveyed to the arrival terminal with their luggage and belongings.
"The aircraft tires are being replaced and the aircraft will taxi to the ramp for further investigations before being released for future flights."