Massive Postings and Appointments of Nigerian Army Officers.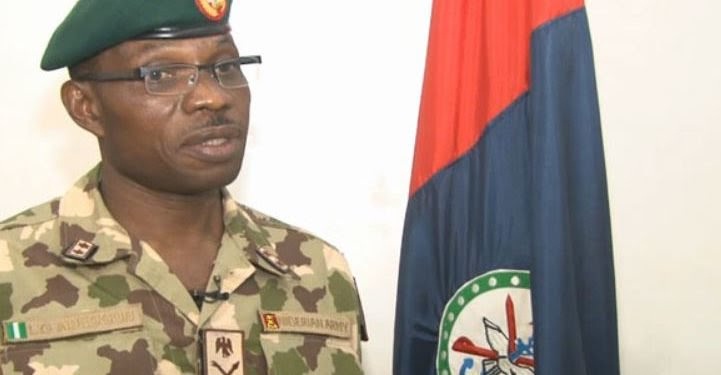 By Gom Mirian Abuja
The Nigerian Army has just released the postings and appointments of its officers.
The posting which was approved yesterday by the Chief of Army Staff, Lt Gen TY Buratai is a routine exercise carried out to reinvigorate the system for greater professional efficiency.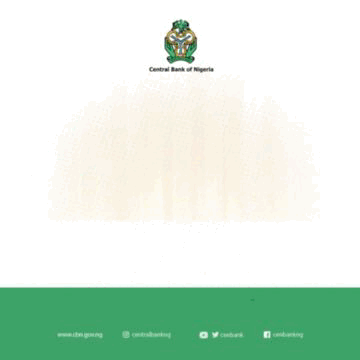 The highlight includes the appointment of the newly promoted Lt Gen LO Adeosun, the erstwhile Chief of Training and Operations now redeployed as Chief of Policy and Plans (Army), Maj Gen AO Shodunke from Army Headquarters Department of Army Standards and Evaluation to Defence Headquarters as Chief of Defence Logistics, Maj Gen AA Tarfa from Martin Luther Agwai International Leadership and Peacekeeping Centre to Training and Doctrine Command Minna as Commander, Maj Gen EO Udoh from the Army Headquarters Department of Army Logistics becomes Chief of Training and Operations (Army), Maj Gen MS Yusuf who was the General Officer Commanding 81 Division is now Chief of Administration (Army), Maj Gen JI Unuigbe the former Corps Commander Ordnance becomes the Chief of Logistics (Army) while Maj Gen OF Azinta former General Officer Commanding 2 Division is appointed Chief of Army Standard and Evaluation.
Others include; Maj Gen AB Omozoje of Army Headquarters Department of Policy and Plans is now the General Officer Commanding 2 Division Ibadan. Also, the newly promoted Maj Gen AB Biu is substantive General Officer Commanding 7 Division Maiduguri, Maj Gen JJ Ogunlade from Defence Headquarters becomes the General Officer Commanding 8 Division Sokoto, while Maj Gen JO Irefin from Defence Headquarters Garrison is appointed General Officer Commanding 81 Division Lagos.
The erstwhile Chief of Administration (Army), Maj Gen KAY Isiyaku is now Commander Defence Headquarters Garrison Abuja, Maj Gen AA Jidda from Defence Headquarters is appointed Coordinator Peacekeeping Operations at the Ministry of Defence. Maj Gen JO Oni from Army Headquarters Department of Army Administration takes over as Director Procurement Defence Headquarters from Maj Gen OA Akintade who becomes Corps Commander Ordinance Lagos, Maj Gen OW Ali from Defence Headquarters is now Director Army Physical Training Zaria.
Maj Gen EN Njoku remains at Defence Headquarters and redeployed as Director Communications, Maj Gen CG Musa from Nigerian Army Farms and Ranches Limited is appointed Commander Sector 3 Operation LAFIYA DOLE, Monguno while Maj Gen OT Akinjobi from Headquarters Sector 3 Operation LAFIYA DOLE becomes the Director Standards and Evaluation at Defence Headquarters.
Also, Brig Gen KA Kazir is to remain in Army Headquarters Department of Projects and Programmes and appointed Acting Executive Director of Nigerian Army Farms and Ranches Limited, Brig Gen AE Attu moves from Nigerian Army Resource Centre to National Defence College and appointed Acting Deputy Commandant, Brig Gen MT Usman from Headquarters 28 Task Force Brigade moves to Headquarters Guards Brigade Abuja as Commander taking over from Brig Gen UT Musa who becomes Acting Commandant Martin Luther Agwai International Leadership and Peacekeeping Centre Jaji, Brig Gen GO Adesina remains at the Department of Policy and Plans and redeployed as Acting Director Policy.
Similarly, Brig Gen LA Fejokwu from National Defence College is now the Acting Director Personnel Services at Army Headquarters, Brig Gen EAP Undiandeye from Army Headquarters Department of Army Transformation and Innovation becomes the Acting Director Foreign Liaison at the Defence Intelligence Agency Abuja, Brig Gen JY Nimyel from Nigerian Army Resource Centre Abuja takes over as the Commandant Amphibious Training School Calabar from Brig Gen OO Oluyede who is now Commander 27 Task Force Brigade Buni Yadi. Brig Gen PP Malla moves from 82 Division Garrison Enugu to Headquarters 28 Task Force Brigade Chibok and appointed Commander.
Others are; Brig Gen OM Bello of Headquarters 6 Division Port Harcourt becomes the Commander 1 Brigade Sokoto, Brig Gen MA Etsu-Ndagi from Army Headquarters Garrison Abuja becomes the Commander 9 Brigade Lagos while Col RC Emeh from Defence Headquarters is appointed Assistant Director Army Physical Training at 3 Division Physical Training Group Jos. In the same vein, Col MO Erebulu who just completed a course at Higher War College Egypt is appointed Commander 2 Provost Group Ibadan, Lt Col SA Abimbola from Nigerian Army Operations Centre at Army Headquarters is appointed Commanding Officer 343 Artillery Regiment Elele whereas Lt Col SM Ahmed from 375 Artillery Regiment Baga becomes the Commanding Officer 332 Artillery Regiment Shendam, amongst others.
Meanwhile, the Chief of Army Staff, Lt Gen Tukur Yusufu Buratai whilst wishing all of them well in their respective appointments charges them to take their new responsibilities seriously and discharge all duties professionally with utmost loyalty to Service and Nation. All the appointments take immediate effect.
Nigerian Armed Forces Commit to End Insecurity – CDS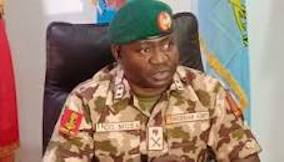 The Chief of Defence Staff (CDS), Gen. Christopher Musa has restated commitment of the Nigerian Armed Forces to end security challenges in the country.
Musa stated this during a condolence visit to the Emir of Zazau, Malam Ahmed ed Bamalli, on Friday evening in Zaria, Kaduna State.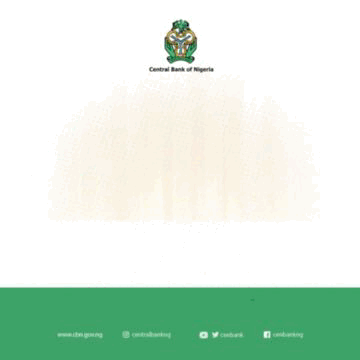 He assured that the security challenges facing the country would soon be a thing of past, and sought for prayers for the military to succeed.
Musa accompanied by some top military officers commiserated with the over the death of eight worshippers, who died in a mosque collapse.
The CDS conveyed the condolence of the Armed Forces and prayed for the repose of the souls of those who lost their lives in the tragic incident.
He said: "I am in Kaduna for the Passing-out parade at Nigerian Defence Academy (NDA), Kaduna, but felt I should take time out to pay you this condolence visit.
"As a father to me and the entire north, I count on your support and prayers so that we succeed in our various operations.
"I was here severally, I was in here in Zaria as the Commandant, Nigerian Army, Depot, and now as a Chief of Depence Staff, to God be the glory".
The News Agency of Nigeria (NAN) reports that on Aug. 11, eight worshipers died and 25 others sustained injuries sequel to the collapsed of a section of the 150-year-old Zaria Central Mosque during a congregational prayer session.
Responding, Bamalli expressed gratitude for the visit and commended President Bola Tinubu for finding Gen. Musa worthy of the appointment.
Bamalli noted that though the appointment was strictly base on merit, Mr President however deserves applaud from the entire people of Kaduna State for choosing a competent military officer from the state to serve in such capacity.
He expressed hope that security challenges in parts of the country would be addressed under the present administration.
The royal father said the council and the people of the state would continued to pray for the CDS and the government to succeed. (NAN)
NAF Strikes IPOB/ESN Hideouts in Anambra, Imo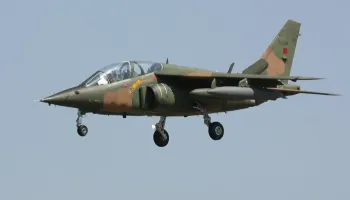 Nigerian Air Force (NAF) says the Air Component of Operation UDO KA II, has destroyed several hideouts of the Indigenous People of Biafra and its Eastern Security Network in Anambra and Imo States.
The Director of Public Relations and Information, NAF, Air Commodore Edward Gabkwet made this known in a statement on Wednesday in Abuja.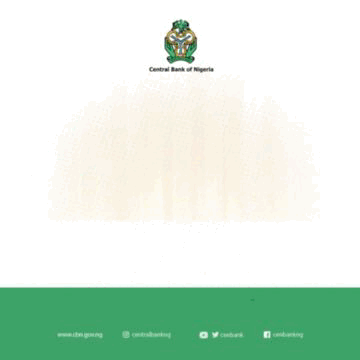 Gabkwet said the strikes were carried out on Tuesday at Mother Valley Orsumughu in Nnewi South Local Government Area of Anambra and Aku Ihube in Okigwe Local Government Area of Imo.
He said it was part of efforts aimed at dislocating their nefarious activities while denying them the liberty to carry out their destructive acts and killing sprees on innocent and law-abiding Nigerians.
According to him, the strikes at both locations achieved their intended outcome and were deemed effective.
"Acting on credible intelligence that IPOB/ESN terrorists had perfected plans to disrupt civic activities lined up in the coming days in Anambra and other southeastern states.
"The air strikes were authorised in conjunction with ground troops and other security agencies on the location believed to also house some of their weapons and ammunition.
"The strikes hit the target and were deemed successful following the ball of fire, fleeing terrorists at the location as well as feedback received," he said.
Gabkwet said that other air strikes were conducted same day, in close coordination with surface forces at IPOB/ESN hideout camps in Aku Ihube in Imo after a detailed analysis of intelligence on the terrorists converging for a likely rendezvous at their hideout.
He said the air strikes were also authorised to take out the hideout where the targets were acquired and attacked in succession, with a high degree of success.
According to him, efforts by the NAF and other security agencies to ensure all Nigerians, irrespective of where they reside, are safe and free to conduct their activities without fear or being threatened will continue."While the determination of the security agencies is unwavering, the support of all Nigerians to the security agencies remains critical to defeating these criminal elements whose only intent is to sow fear and division among the citizenry," he said.
Prioritize loyalty to Nigeria's unity, democracy – Gov. AbdulRazaq charges Military
…Prioritize Nigeria's unity
Gov. AbdulRahman AbdulRazaq of Kwara has admonished military personnel in various offices to prioritise loyalty to Nigeria's unity and democracy.
AbdulRazaq advised the military to take cognizance of the fact that democracy remained key for Nigeria as a country, which forms a part of the global village.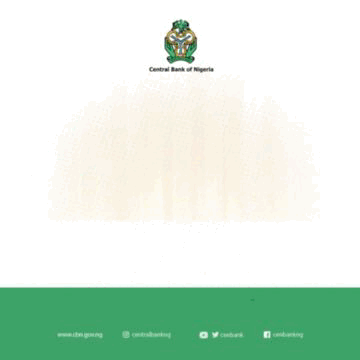 The governor gave the advice on Tuesday while speaking at the 45 Basic Medical Qualifying Course, Nigerian Navy College of Health Sciences, in Offa, headquarters of the Offa Local Government Area of the state.
He noted that Nigeria cannot be isolated from the larger space, adding that loyalty to constituted authorities must be unadulterated as discipline is the bedrock of the military.
Represented by his Deputy, Mr Kayode Alabi, the governor urged the graduands to exhibit deep respect for the rule of law and fundamental human rights.
He also enjoined military personnel to shun partisan politics and all acts that are prejudicial to the interest of the service and the nation at large.
"As you celebrate today, all graduands must bear in mind that a lot has been invested in your training by the College, the Nigerian Navy and by extension our dear country Nigeria.
"I am also mindful of the fact that the College has continued to update its course contents and programmes in line with global practices.
"All these efforts should be evident henceforth in the discharge of your duties as naval personnel and medical professionals," he advised.
AbdulRazaq, however, commended the commandant, instructors and entire staff of the college who have put in their best to improve the welfare and infrastructure in the college, within the limits of available scarce resources.
The governor assured of the government of Kwara to supporting the college as deemed necessary to meet up with its requirements for both training and operations.
In his remarks, Flag Officer Commanding, Naval Training Command, Rear Admiral Patrick Nwatu, charged the graduating students to contribute to the vision of the Chief of Naval Staff, Vice Admiral Emmanuel Ogalla.
AbdulRazaq Returns Four Commissioners  in New Kwara Cabinet
Nwatu said the vision of the Chief of Naval Staff is to implement a highly motivated professional Naval Force capable of shaping the security outcomes within Nigeria's maritime domain and littorals, including land-based engagement in fulfillment of Nigeria's national interest.
In her address, the Commandant, Nigerian Navy College of Health Sciences, Capt. Anastasia Ossai, observed that training is at the core of the Chief of the Naval Staff's strategic directives.
Ossai added that the aspiration of the college as an institution is to train highly skilled, disciplined and dedicated medical staff capable of responding to the health care needs of the Nigerian Navy for optimal performance.
She charged the graduands to be ready to make vital inputs towards the attainment of safe medical practice, national growth and unity for the country.
The Ness Agency of Nigeria (NAN) reports that 61 students from the basic medical qualifying course and 48 students from the professional course graduated at the event. (NAN)
…Prioritize Nigeria's unity