Army Redeploys Adeosun, Biu others in major shake-up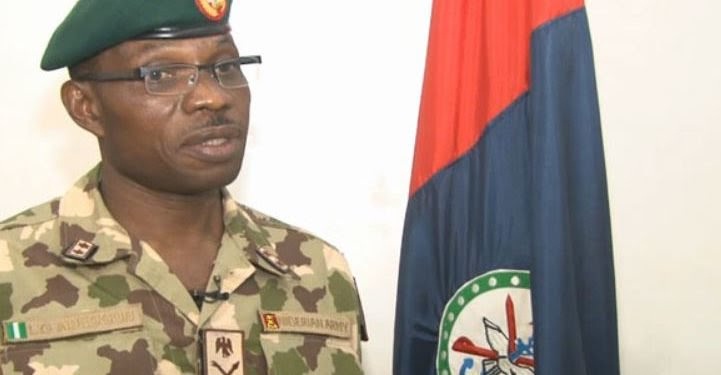 The Nigerian Army yesterday embarked on a major shake-up of top military officers. Top on the list of redeployed officers is newly – promoted Lt. Gen. LO Adeosun, Chief of Training and Operations who is now Chief of Policy and Plans (Army) while the newly promoted Maj Gen AB Biu was confirmed as substantive General Officer Commanding(GOC) 7 Division Maiduguri.

The appointment of Adeosun, Biu and other senior officers takes immediate effect.
The posting which was approved yesterday by the Chief of Army Staff, Lt Gen TY Buratai according to the Army spokesman was part of the routine exercise carried out to reinvigorate the system for greater professional efficiency.
Other top Army officers affected in the shake-up include Maj Gen A .O Shodunke, who moves from Army Headquarters Department of Standards and Evaluation to Defence Headquarters as Chief of Defence Logistics, Maj Gen AA Tarfa from Martin Luther Agwai International Leadership and Peacekeeping Centre to Training and Doctrine Command Minna as Commander; Maj Gen EO Udoh from the Army Headquarters Department of Army Logistics becomes Chief of Training and Operations (Army), Maj Gen MS Yusuf who was the General Officer Commanding 81 Division is now Chief of Administration (Army); Maj Gen JI Unuigbe the former Corps Commander Ordnance becomes the Chief of Logistics (Army) while Maj Gen OF Azinta former General Officer Commanding 2 Division is appointed Chief of Army Standard and Evaluation. Others include; Maj Gen AB Omozoje of Army Headquarters Department of Policy and Plans is now the General Officer Commanding 2 Division Ibadan. Also, Maj Gen JJ Ogunlade from Defence Headquarters becomes the General Officer Commanding 8 Division Sokoto, while Maj Gen JO Irefin from Defence Headquarters Garrison is appointed General Officer Commanding 81 Division Lagos.The erstwhile Chief of Administration (Army), Maj Gen KAY Isiyaku is now Commander Defence Headquarters Garrison Abuja, Maj Gen AA Jidda from Defence Headquarters is appointed Coordinator, Peacekeeping Operations at the Ministry of Defence. Maj Gen JO Oni from Army Headquarters Department of Army Administration takes over as Director Procurement Defence Headquarters from Maj Gen OA Akintade who becomes Corps Commander Ordinance Lagos, Maj Gen OW Ali from Defence Headquarters is now Director Army Physical Training Zaria.Maj Gen EN Njoku remains at Defence Headquarters and redeployed as Director Communications, Maj Gen CG Musa from Nigerian Army Farms and Ranches Limited is appointed Commander Sector 3 Operation LAFIYA DOLE, Monguno while Maj Gen OT Akinjobi from Headquarters Sector 3 Operation LAFIYA DOLE becomes the Director Standards and Evaluation at Defence Headquarters.Also, Brig Gen KA Kazir is to remain in Army Headquarters Department of Projects and Programmes and appointed Acting Executive Director of Nigerian Army Farms and Ranches Limited, Brig Gen AE Attu moves from Nigerian Army Resource Centre to National Defence College and appointed Acting Deputy Commandant, Brig Gen MT Usman from Headquarters 28 Task Force Brigade moves to Headquarters Guards Brigade Abuja as Commander taking over from Brig Gen UT Musa who becomes Acting Commandant Martin Luther Agwai International Leadership and Peacekeeping Centre Jaji, Brig Gen GO Adesina remains at the Department of Policy and Plans and redeployed as Acting Director Policy.Similarly, Brig Gen LA Fejokwu from National Defence College is now the Acting Director Personnel Services at Army Headquarters, Brig Gen EAP Undiandeye from Army Headquarters Department of Army Transformation and Innovation becomes the Acting Director Foreign Liaison at the Defence Intelligence Agency Abuja, Brig Gen JY Nimyel from Nigerian Army Resource Centre Abuja takes over as the Commandant Amphibious Training School Calabar from Brig Gen OO Oluyede who is now Commander 27 Task Force Brigade Buni Yadi. Brig Gen PP Malla moves from 82 Division Garrison Enugu to Headquarters 28 Task Force Brigade Chibok and appointed Commander.Others are; Brig Gen OM Bello of Headquarters 6 Division Port Harcourt becomes the Commander 1 Brigade Sokoto, Brig Gen MA Etsu-Ndagi from Army Headquarters Garrison Abuja becomes the Commander 9 Brigade Lagos while Col RC Emeh from Defence Headquarters is appointed Assistant Director Army Physical Training at 3 Division Physical Training Group Jos. In the same vein, Col MO Erebulu who just completed a course at Higher War College Egypt is appointed Commander 2 Provost Group Ibadan, Lt Col SA Abimbola from Nigerian Army Operations Centre at Army Headquarters is appointed Commanding Officer 343 Artillery Regiment Elele whereas Lt Col SM Ahmed from 375 Artillery Regiment Baga becomes the Commanding Officer 332 Artillery Regiment Shendam, amongst others.
Chief of Army Staff, Lt Gen Tukur Yusufu Buratai, according to a late night statement by the Army Headquarters charged the affected officers to take their new responsibilities seriously and discharge all duties professionally with utmost loyalty to Service and Nation.
Police Uncover Plans By Hoodlums to Attack Banks, others in Oyo State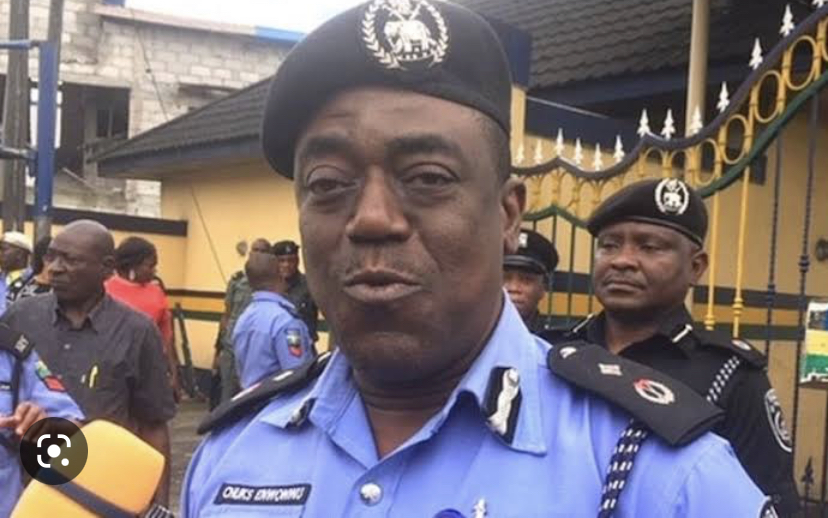 The Police Command in Oyo State, says it has uncovered plans by hoodlums to attack and loot banks, shopping mails, INEC offices and other facilities in the state.
This is contained in a statement by the Command's spokesman, SP Adewale Osifeso, on Friday in Ibadan.
The statement is coming on the heels of Friday's protest by some youths in Ibadan who blocked major roads in Iwo, Agodi gate and the state secretariat over scarcity of new naira notes and fuel.

Osifeso said that available intelligence revealed that certain unscrupulous elements have perfected plans to hijack the protest and unleash full scale chaos by shutting down and attacking places of interest.
He listed the hoodlums' target to include INEC facilities, banks, media houses, schools, Correctional Centers, major malls and business centers, as well as other critical infrastructure in the state.
"Member of the public are hereby advised especially with reference to the youth segment to avoid being used by agents of violence who want to capitalise on the situation to criminally enrich themselves especially as we navigate towards the 2023 General Elections.
"The Command is fully prepared to mobilise fully to prevent these criminal elements from turning Oyo state into their playground," he said.
He announced that the command had ordered intensive patrols to provide comprehensive security across the state.
The Commissioner of Police, Adebowale Williams advised residents to go about their lawful businesses without any fear of harassment or molestation.
He assured that the police would not allow the relative tranquility within the state to be disrupted by unscrupulous and criminal elements. (NAN)
Police Rescue Remining 4 Abducted Pupils in Nasarawa State
The Police Command in Nasarawa State has confirmed the rescue of the remaining four abducted pupils of Local Government Education Authority (LGEA) Primary School Alwaza, Doma Local Government Area.
DSP Ramhan Nansel, Police Public Relations Officer (PPRO) in the state made the confirmation to newsmen on Friday in Lafia.
Newsmen report that six pupils of LGEA Primary School Alwaza, Doma LGA were kidnapped by gunmen on motorcycles on Friday, Jan.

20, around 7:00 a.m.
Newsmen also recall that two out of the pupils were rescued by the police in collaboration with other security agencies and hunters on Jan. 21, a day after they were kidnapped.
The PPRO said that about 7:00 a.m. on Friday, a detachment of joint security operatives in collaboration with hunters rescued the four pupils unhurt at Doka village, Doma LGA.
The police spokesperson added that the victims have been taken to the hospital for medical examination and would be reunited with their parents thereafter.
He said that Mr Maiyaki Muhammad-Baba, Commissioner of Police in the state expressed gratitude to members of the public for their support throughout the period of the search of the pupils.
He said that though no arrest has been made, he  appealed to the public to assist the police with useful information that would assist in arresting the perpetrators of the dastardly act. (NAN)
Insecurity: Imo Police Commence Manhunt for Killers of Customary Court Chair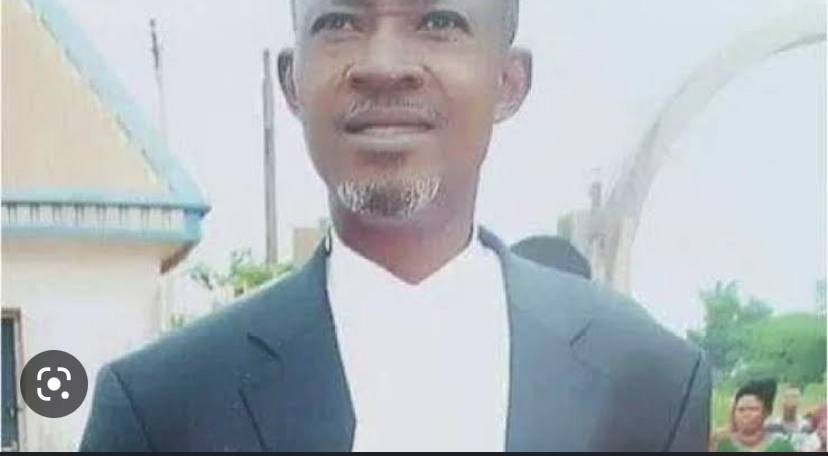 The Imo Police Command has confirmed Thursday's killing of a Customary Court Judge, Mr Nnaemeka Ugboma, while presiding over a matter.
The Police Public Relations Officer in the state, ASP Henry Okoye, confirmed the incident to newsmen in Owerri on Friday.
Okoye said that the incident happened at Ejemekwuru, under Obudi-Agwa Division, in Oguta Local Government Area of the state.

He said that the command had commenced a manhunt for the assaillants.
"We have commenced investigation to fish out the perpetrators of the dastardly act in order to bring them to justice," he said.
A reliable source told reporters on the condition of anonymity that the gunmen came into the courtroom, dragged him out and shot him in the head and zoomed off.
"He was just about to rise for the day when the incident occurred," the source further said.
It was reported that, some soldiers rushed down to the scene and took the victim to the Federal Medical Centre, Owerri, where he was reportedly confirmed dead by a doctor.
The source further said that the attackers went to the place in a commercial minibus.
The manner of the gruesome murder of the 55-year-old Customary Court Chairman has introduced a new dimension to the complex security challenge in the state.
It further raised more concerns about the precarious security situation in the state.
Newsmen recall that on Jan. 24, gunmen attacked and killed Christian Ihim, the APC Chairman in Umuchoke ward in Okwe, Onuimo Local Government Area of the state.
The attackers reportedly also kidnapped five other chieftains of the party in the community.
Earlier on Jan. 19, gunmen attacked and kidnapped the Sole Administrator of Ideato North Local Government Area, Christopher Ohizu.
Ohizu, who was kidnapped in his residence in Arondizuogu, alongside two others, also had his building and vehicles, razed down by the gunmen.
Also, on Dec. 15, 2022, the Labour Party candidate for Onuimo State Constituency, Christopher Elehu, was killed after the gunmen set his Okwe country home ablaze.
A fortnight ago, gunmen attacked a Police check point at Ihitte Junction on Owerri-Aba Road, Owerri, killing a female police sergeant, Chinyere Obialor, during a gun duel.
Meanwhile, the state Chairman of the Nigerian Bar Association, Mr Ugochukwu Alinnor, has described the killing as "unjustified and alien to us as a people.
"It is to say the least, insane.
"These are desperate times and desperate measures must be taken," Alinnor stated.
Also, the state Secretary of the association, Mr Chukwurah Onuorah, condemned the incident, describing the murder of Ugboma as the height of insecurity in the state.
Onuorah said: "A court is a place we consider as sacred, same way we consider the Church or temple.
"A person who presides over in the court is a priest and the person is there to render justice.
"Someone who was out to render justice now met with injustice because of the poor system in the country." (NAN)