Menstrual Hygiene Solutions: Kaduna Girls Take Action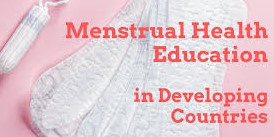 Menstrual hygiene solutions: Kaduna girls take action
Adolescent girls in Kaduna State, North-West Nigeria are currently behind the sale of over 15,000 packs of reusable menstrual hygiene products worth N3.5 million, in a scheme that has become not only a means of livelihood for communities, but has also improved quality of life for the users.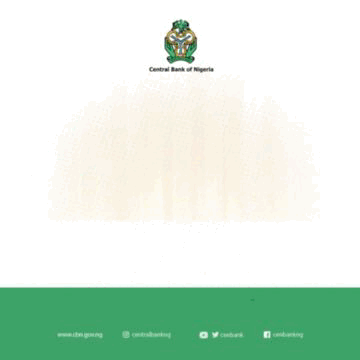 The difficulties girls go through to get sanitary pads can only be imagined, especially so in rural communities or slums.
One of such areas where this challenge manifests is Rigasa; is a densely populated urban slum in the south west of Igabi Local Government Area in Kaduna State.
Mr Yusha'u Abubakar, Founder and Executive Director, Enhancing Communities Action for Peace and Better Health Initiative (E-CAPH), said the issue of sanitary pads was a challenge in the community because of poverty and lack of economic empowerment.
"When the United Nations Population Fund (UNFPA) called for an application for a project to support adolescent girls and boys, we decided to apply with focus on this area because it is a challenge.
"We sent our proposal and UNFPA found it worthy and supported us to train young girls in our community."
He said 200 girls were trained on making reusable sanitary pads, adding that the initiative has improved school attendance of girls in the community as well as taken care of their menstruation hygiene challenges.
Impact of the training on the girls
Fatima Abdullahi, 18, is one those trained by E- CAPH and described the experience as overwhelming because she now produces it for her personal use and for trade.
"I was used to begging for money to buy pads or forced to use other materials in spite of its discomfort for my period. Now I help myself and others with my trade," she said.
Similarly, Asma'u Mohammed, 18, said she was happy for the acquired skill that has made her self-reliant.
"With this, I don't have to ask my parents for everything I need, because I can now earn little money by making sanitary pads for my peers."
Sanitary pad boosting economic empowerment of the community
Albabatu Musa, Manager and Coordinator, E-CAPH Skills Acquisition Centre, said the accessibility of the reusable pad has made it a preferred choice for most girls in the Rigasa community.
"The reusable pad is made up of cotton-based materials because of its absorbable nature and easy access in the market.
"So far, 15,000 packs of three pieces each, have been produced at the centre and sold for N3.5 million to a client in Borno State.
"At the open market, a pack is sold for N500 and for every pack, there is a gain (profit) of N150. The product is in high demand," she said.
Musa said the pad was highly profitable and cost effective because it can be used for a minimum of 3 months and a maximum of 6 months.
"A pack of three go for N500 with a profit margin of N150. The trained adolescents were currently making the reusable pad for their personal use and sales."
Support by the UNFPA in the Rigasa pad project
Ms Mariana Darboe, the Programme Coordinator and Head of Office, UNFPA Decentralised Office for Northern Nigeria, said the reusable sanitary pad project was part of the livelihood support training as a COVID-19 response to alleviate poverty in communities.
She said the project was supported by the funds Risk Communication and Community Engagement (RCCE) project under the UN Basket Fund support for COVID-19 response in Nigeria.
Darboe added that the RCCE initiative was to curb the risk and impact of gender-based violence and interconnecting sexual and reproductive health consequences.
A mother's burden lifted
A mother of four, Sadiya Ibrahim, said the reusable sanitary pad had reduced her stress "because most times during their menstrual period I am helpless to help my four girls with the needed money to buy sanitary pads.
"Sometimes they feel uncomfortable saying that they are on their period, so they just use available pieces of clothes to help themselves.
"Whenever they use clothes, they spend most of their time in the room because it makes them uncomfortable."
How we got the buy-in of the communities considering the religious and cultural challenges
In most communities in northern Nigeria, talking about reproductive health issues among women and young girls is considered a no-go area. E-CAPH executive director Abubakar said the initiative surmounted this major limitation and got the buy-in of the community through advocacy.
"We were able to make people understand what sexual and reproductive health issues are all about and the need for parents to talk to their children about sexual reproductive health issues.
"The religious and community leaders provided the platform for us to talk to young girls in Islamiyah schools, women groups gathered their children and invited us to talk to them.
"This strategy helped in increasing the acceptance of talking about the issues in communities where it is hitherto difficult to do so."
How the girls monthly dilemma turns to joy
Some users of the sanitary pads narrated their experiences on how it changed their monthly dilemma to joy.
Kadijah Salis, 17: "I use pieces of clothes due to lack of money to buy a pad. Sometimes I am forced to stay at home to avoid embarrassment in school because most times the clothes leak and stain our uniforms.
"The reusable pad is the best thing that has happened to some of us from poor households.
Sadiya Aliyu, 18, said she only got to hear of the reusable pad recently, adding that it is "better because I can use it for six months and it is very comfortable. I only need two for a whole year".
The way forward for menstruation hygiene in Rigasa
The Founder and Executive Director of E-CAPH said that the initiative was able to overcome the challenges of non-acceptance by the community that was religiously inclined not to discuss matter relating to women and especially women monthly menstrual cycle.
This, he said, was due to the various trainings personnel of his organisation went through.
From these training "we were able to understand the role of religious leaders, community leaders, women and youth groups in advocating for reproductive health and family planning.
"There was equally a book produced by NUHRI on religious (Islamic and Christian) perspectives to family planning.
"We used the book in partnership with religious leaders and women groups to advocate for the acceptance of the family planning and reproductive health issues in communities.
"We were able to help them understand more about sexual and reproductive health issues. This led to the acceptance by parents to talk to their children and wards about sexual reproductive health issues.
Abubakar said that with the achievement so far recorded in helping the girls to better manage their menstrual hygiene, development partners, state government and local government areas should support the initiative to increase access by the poor and vulnerable adolescent girls in urban and rural areas.(NAN)
Girl-child Education Instrumental to Reducing Gender-based Violence — Malala Fund
The Malala Fund says educating the girl-child is instrumental in reducing Gender-Based Violence in Nigeria
Ms Pearl Uzokwe, U.S. Board Member, Malala Fund, stated this in an interview on Friday in Lagos.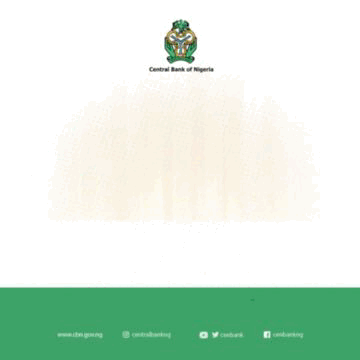 Uzokwe spoke against the background of the 16 Days of Activism against Gender-Based Violence, an annual international campaign that runs from Nov.
25 to Dec. 10, Human Rights Day.
The week focuses on "raising awareness to the devastating impact that gender-based violence and femicide (GBVF) has on women and children, and the social fabric of our society".
The theme of the week for 2023 is "Unite by 2030 to End Violence against Women and Girls (VAWG)"
Uzokwe said that the civil society remained power advocates and this is where the Malala Fund 'where I sit on the board comes in.
'
"Our mission remains `12 years of good quality education for the girl child'.
"We advocate for policy changes, invest in local education initiatives, and amplify the voices of girls around the world who are fighting for their right to education," Uzokwe said.
She said that it was important to realise the intersectionality between gender -based violence against the girl-child and girl-child education.
According to her, it is a complex and critical one that involves the overlapping impact of various forms of discrimination and oppression.
"Gender-based violence without a doubt is a barrier to education. Coupled with that is the often cyclical relationship between GBV and lack of education.
"Girls who are denied education may face increased vulnerability to sexual violence due to limited opportunities, economic dependence etc.
"It is for reasons such as this, that Malala Fund which began its work in Nigeria in 2014, is committed to playing its part in reducing the seven million out-of-school girls in the country.
"To do that, hurdles including sexual violence, are part of the consideration," Uzokwe said.
She noted that Malala Fund had invested more than $6.1 million in education work in Nigeria and in total awarded 52 grants.
She explained that the investment of the fund in Nigeria has impacted 14,000 children with direct services (such as school enrollment initiatives, advocacy trainings, and life skills trainings) and nearly six million children indirectly (through teacher trainings, policy change, and digital technology access).
"In Nigeria we currently fund 15 Education Champion organisations working directly at the grassroots.
"Helping to break barriers to education, including gender-based violence and two Girl Fellows, with a further three Fellows being brought on shortly," Uzokwe said.
According to her, she is strong advocate for justice and the need for punitive measures in tackling the issues of GBV.
She said that legislations against GBV should be backed with enforcement to serve as a major deterrent.
"Our legal systems must become beacons of hope, not sources of further distress," Uzokwe said.
She appealed to the private sector and corporate organisations to put in measures that would forestall the incidences of GBV whether at home or in public offices and spaces.
"The beauty of the work in this area is that each and everyone one of us can contribute to eliminating this. Our homes lay the foundation and the tone for what is acceptable in larger society.
"Let us train both boys and girls to truly respect and uphold the girl child and women.
"Fathers, I am specifically pleading and calling on you today as your urgent voices matter more than ever.
"A girl's self-esteem is often times made or marred in equal proportion to the validation they get from their fathers.
"Don't just think it, or spend your way to it…, actively speak it over those girl-children and build them up.
"For your sons, don't just tell them how to treat women, but actively model it. Your example will outlive any words you use," Uzokwe said.(NAN)
Alumni Association Donates Solar System, Laptops to College of Nursing and Midwifery
 An alumni association has donated a 3.5 KVA solar system and set of laptops to the library of Oyo State College of Nursing and Midwifery Eleiyele (OYSCONME) in Ibadan.
The college's Set 'M' (1973-1977) Alumni Association made the donation on Friday in commemoration of the 50th anniversary of their members being admitted to the College.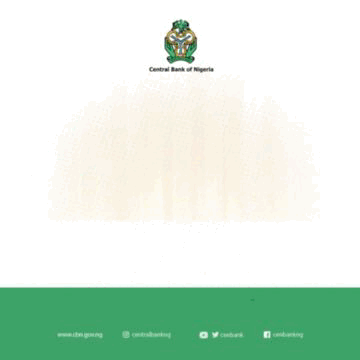 Chairman of the set, Alhaji Babatunde Ola, said the donation was a token of appreciation to the college which had made them what they are today.
"It is also in a bid to give back to our alma mater," he said.
Ola appreciated the college's Provost, Dr Gbonjubola Owolabi, for her understanding and unending support for the association.
In his remarks, the Oyo State Commissioner for Health, Dr Oluwaserimi Ajetunmobi, appreciated the alumni association for its efforts towards moving the College forward.
"We thank you for your unflinching support at all times," the Commissioner, who was represented by Owolabi, said.
He charged other sets of the college's graduates to emulate the association's kind gesture by giving back to their alma mater.
He pledged the state government's unending support to the college and the entire health sector in the state.(NAN)
NAFDAC Seals Drug Shops, Pharmacy for Selling Control Drugs
The National Agency for Food and Drug Administration and Control (NAFDAC) on Thursday sealed two drug shops and a pharmacy at Idumota and Surulere areas of Lagos for selling unregistered and control drugs.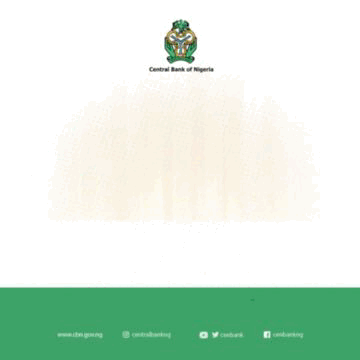 Reports says that the two shops sealed at Idumota are owned by Blue Choice Pharmaceutical Ltd.
, while the pharmacy in Surulere is owned by VaticanBell Pharmacy.
A mini drug warehouse owned by Global Oneword Healthcare Ltd. at Coker Villllage, Orile Iganmu, was also sealed for not presenting its poison book.
Mr Afolabi Aderemi, a Deputy Director at the Investigation and Enforcement Directorate of NAFDAC, said the operation was carried out as a result of intelligence reports received about the shops.
Aderemi said: " We are here today because we got a tip-off that control drugs are sold in these shops.
"By the virtue of International Convention, there are 71 drugs that ought not to be sold by individuals or pharmacies and we have evidence that these shops sealed up are into the illegal business.
"We are dealing with an organised crime here and NAFDAC is doing everything possible to discourage people from buying unregistered drug."
He added that the owners of the sealed shops had been invited to NAFDAC office for more investigation.
Also speaking, a Clinical Pharmacist and a Deputy Director at NAFDAC Enforcement Directorate, Mr Devang Ugwu, said control drugs fall under narcotic products which are in different schedules.
According to Ugwu, the Federal Ministry of Health is the only authorised body saddled with the responsibility of issuing the drugs to general medical store where pharmacies can get the products in a recorded form.
Meanwhile, Mr Innocent Ezennia, the first Vice-chairman, Lagos State Medicine Dealers Association, Island Zone, said the association would continue to work with NAFDAC.
"Raids and enforcement like these are very important to us, to sanitise our business area.
"We will always work with NAFDAC to make their job seamless whenever they come for raid or enforcement," he said. (NAN)